Traveling in Iceland in a campervan was one of those things that had been on my bucket list for the longest time and I always knew that I didn't want to do it any other way. Just the idea of being able to park your vehicle-cum-home in gorgeous locations, wake up to heartwarming views, or sleep under the starry skies with the possibility of being woken up by the bright green dancing Aurora, was something I had imagined would make for an epic trip and I had visualized these scenes so much before I planned my travel, that I knew even before I got to Iceland that it was going to be a trip of a lifetime!
Sleeping in a campervan isn't probably the most convenient thing for most people and even when I ever-so-confidently told people about this plan, they'd look at me with skepticism. Living out of a suitcase, in a cramped space, cooking all your meals on the little gas burner and surviving low temperatures while sleeping in your vehicle isn't everyone's cup of tea, I guess. And it isn't something I had done before either (okay, I did spend 5 days in an RV/ Motorhome in Wales long back, with my family) but I knew that I wanted to do it so bad and that too, in Iceland. There aren't a lot of countries in the world that have such a well-developed camping system, with numerous campsites that are located in breathtaking backdrops, many of which are open throughout the year, and with so many companies offering campervan/ RV rental options.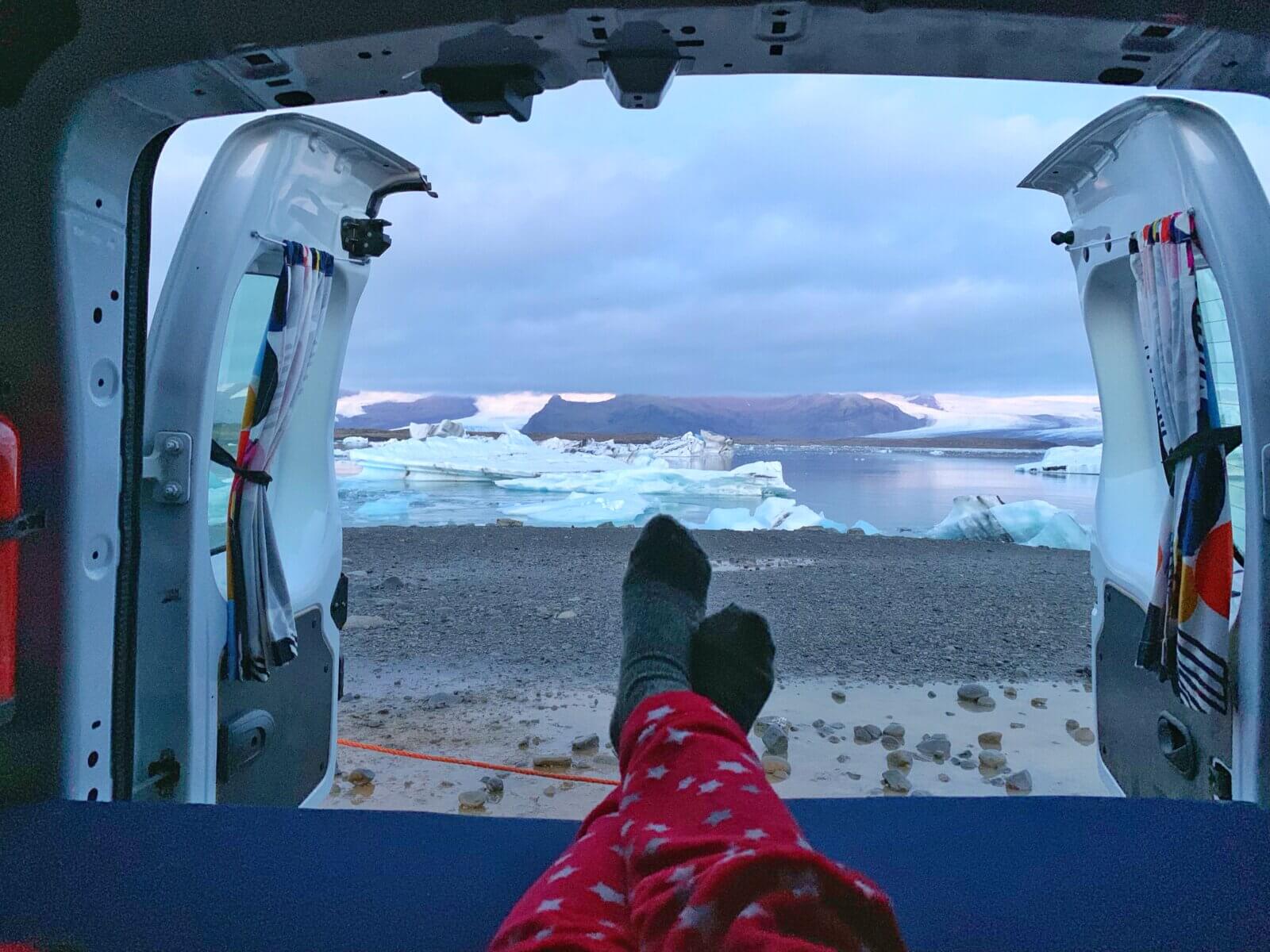 I traveled to Iceland in October intending to see the Northern Lights (a topic that I will write about separately on how to plan a trip to see the Northern Lights in Iceland), so one of the key things I needed to keep in mind was that it was going to be cold and I needed a campervan with heating. If you're traveling in Iceland in a campervan, it is much easier to do it in the summer, when the weather is pleasant, than to do it in the winter when it can be freezing at night. However, if you choose the right campervan with adequate heating facilities, you will be fine. That will also give you the flexibility to park your vehicle-home in a place with minimal light pollution and wait for the lights to appear in the wee hours of the night.
If you're planning to explore Iceland in a campervan, here are some tips and lessons that I learned from my experience that might be of help to you as well.
---
Choosing the right type of campervan
When planning to explore Iceland in a campervan, a key decision is the type of campervan you choose. While several companies have begun to offer both manual and automatic transmission options now, be ready to shell out almost double the price for an automatic over a manual. Also, if you wish to rent a 4WD campervan, you're highly unlikely to find an automatic transmission in that. If you're not used to driving stick-shift vehicles back home, then I definitely wouldn't recommend taking a risk by doing that in Iceland, given that you're in a new country, on unknown roads, which can very easily become narrow, winding and rough in parts.
You will come across several articles that will talk about the benefits of renting a 4WD vehicle in Iceland and it is true, having a vehicle that can take you off-road not only opens up a lot more remote and untouched venues with spectacular sceneries to explore, which can only be reached by traversing on the so-called 'F-roads' or unpaved roads but also makes driving on the normal roads easier. Having said that, even if you do not explore the F-roads and stick only to the key highways, you will end up being privy to a lot of beauty and stunning scenery.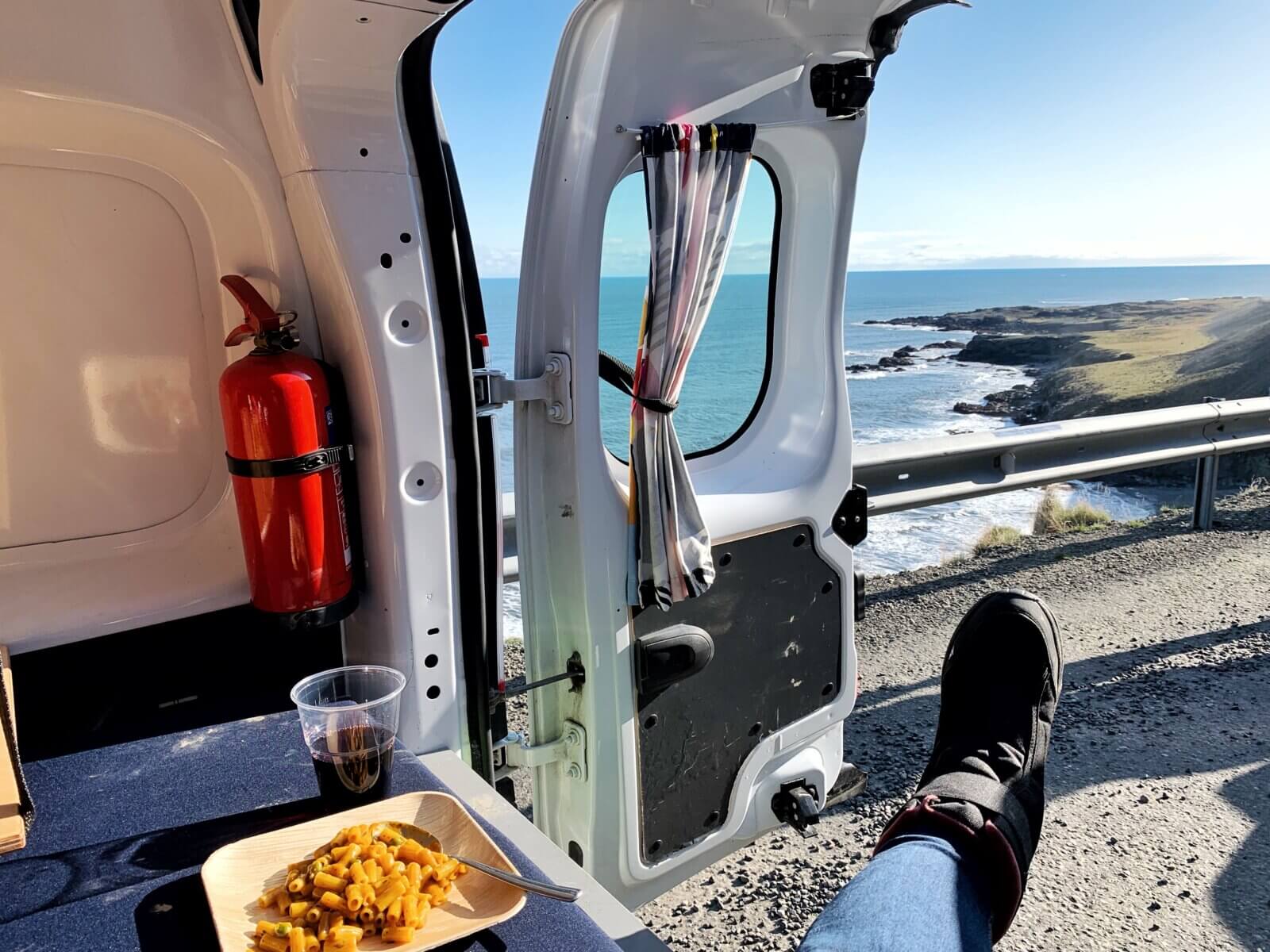 Another thing you need to keep in mind is the size of the campervan. If you're a solo traveler or a couple, you'll be happy in a small camper for 2 pax, as long as you don't mind being a little cozy and snug with your partner. If you need more space to spread out, you have options for 3 pax which is roomier than the 2-pax one. Keep in mind that these campervans do not have toilets on board, although they do have a portable gas burner that allows you to cook simple meals (boiled eggs, instant noodles in hot water, etc.). If you're a family, you will find options for 4-5 people as well.
Numerous companies offer rentals throughout the year for the adventurers who want to explore Iceland in a campervan. After thorough research, and reading reviews, I came across a few which were reasonably priced, had a lot of manual as well as automatic options, and offered a hassle-free experience, along with comfortable campers. Most camper rental companies give out dimensions on their website, so make sure to go through that carefully. Some recommended campervan rental companies in Iceland are the following: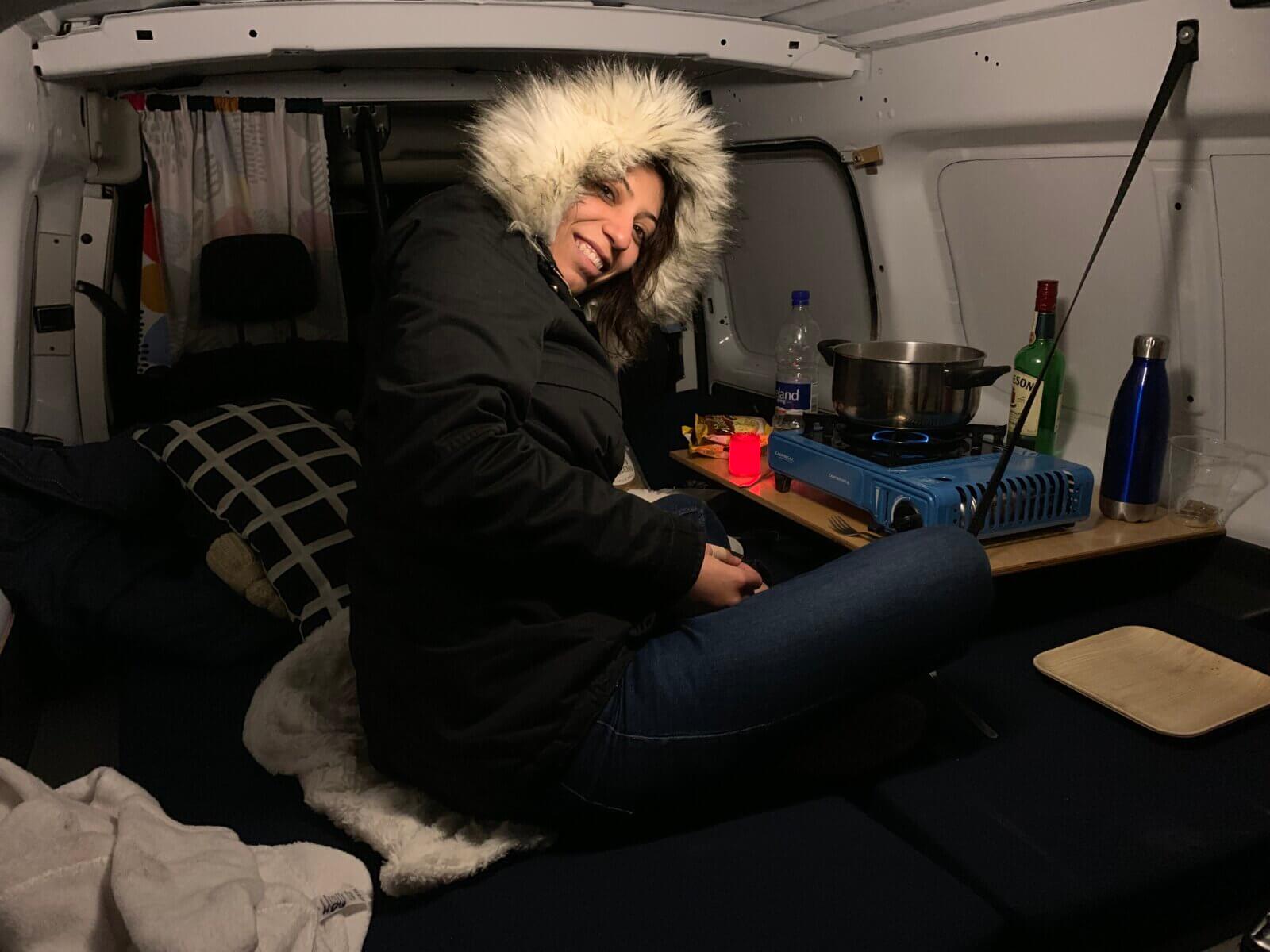 Go Campers: This is the one I went with finally, after careful research, renting their Go Smart automatic 2- camper, as I found the sleeping space quite adequate. There was additional storage space for the luggage, pots and pans were provided along with the portable gas burner, the heating worked on battery and lasted through the night, and the renting process was smooth. I was very happy with my experience and would highly recommend the company. They did, however, seem to lack too many options in terms of the campers available. I paid about €80 per night without any extras for the automatic, 2 pax campervan from Go Campers, in October.
Happy Campers: The good thing about this company is that they're highly unlikely to sell out, given their large fleet of campers. However, I found them slightly higher priced than the other companies and their 2 pax camper was a lot less roomy than Go Campers'.
KuKu Campers: I liked that they're very reasonably priced as compared to most other companies and they have quite a variety of camper models available to choose from. However, the overall package of what was available seemed more attractive to me in Go Campers and that's why I chose them.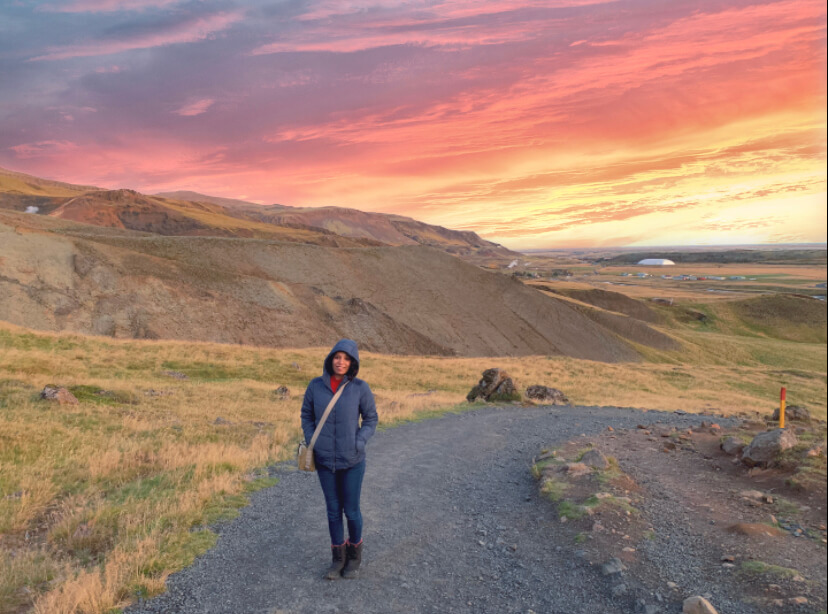 One very important thing to keep in mind is the heating, especially if you're traveling in Iceland in a campervan during autumn or winter months. Some companies provide options without heating, which might work well in the summer, given that you will have sleeping bags and blankets to keep you warm. However, during the colder months (October - March), internal heating in a campervan can be life-saving! Make sure the heating works on battery rather than fuel so that there is no additional cost involved in plugging into a camping site's electricity, and you have the flexibility of parking in the wild, should you choose to do so.
---
Buying insurance
I have rented cars in many countries across the globe but given my confidence and previous experience, I usually draw only the CDW (Collison Damage Waiver) insurance when I am renting a car. This is because buying comprehensive insurance can be extremely pricey and I've been (touch wood) lucky in that aspect, that I haven't had to put in any claims for damages yet. Having said that, I had never driven a campervan before and I wasn't sure how easy or difficult it was going to be, given the size of the vehicle as well as the reputation of the Icelandic roads, which can be extremely rough in places, even when you're on the highway.
Buying comprehensive insurance for a campervan for 2 pax can cost anywhere between €45-€60 per day if you buy it from the rental company itself. However, there are third-party companies that will provide this at a much cheaper price. One such company is RentalCover.com which provided me coverage of damage up to €2,700 at a reasonable price of €18 a day only!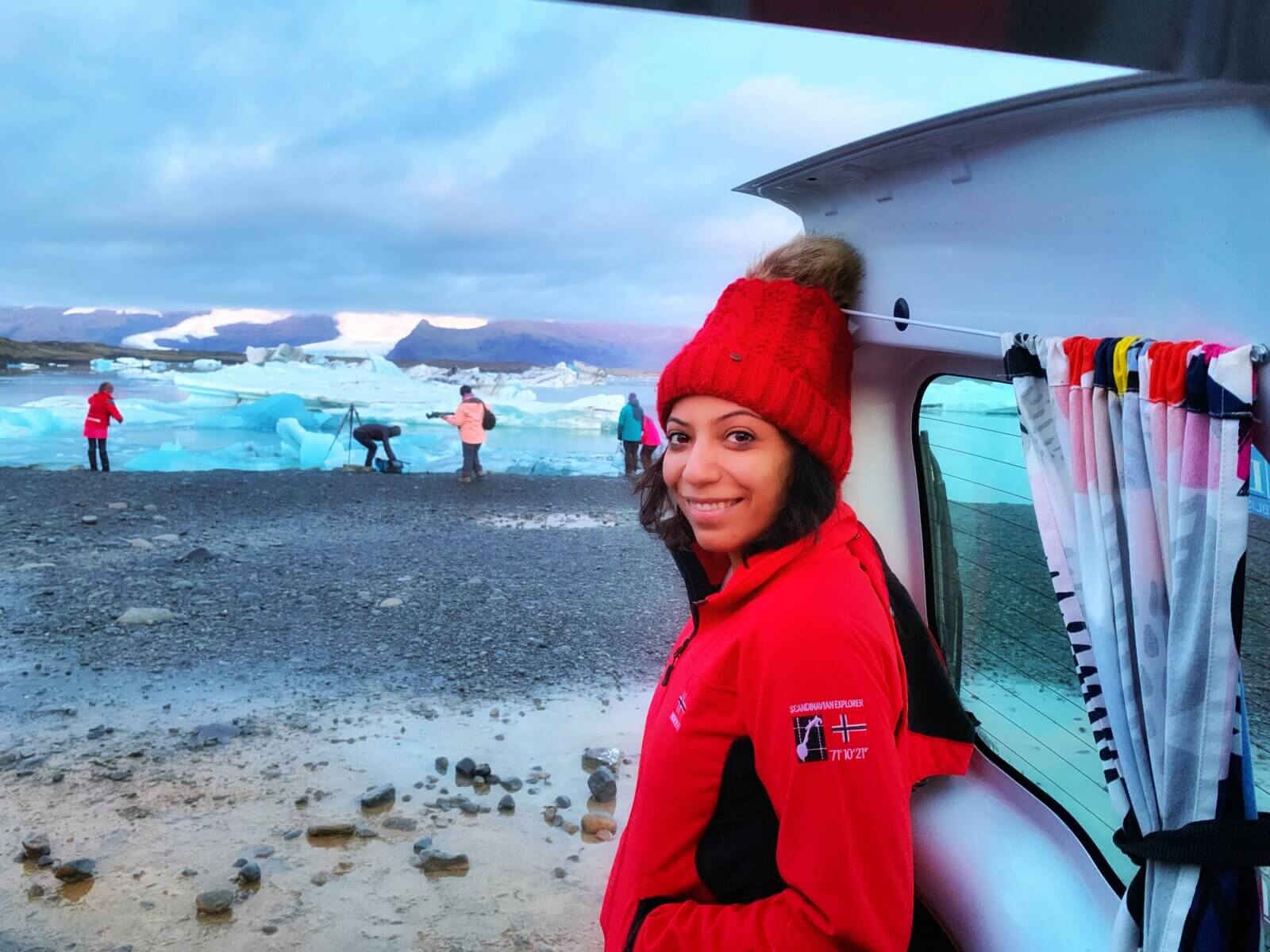 I was glad that I did not need to claim it but it did provide me absolute peace of mind while driving around Iceland in a campervan. From the reviews that I read about them, the claims procedure sounded very smooth and not time-taking as one would expect from third party companies. However, the price for insurance offered by them might vary based on where your license is from. There might be other companies that offer better deals to US-based travelers, for example.
---
Selecting the extras
If you haven't rented RVs/ campervans before, then reading up about what extras to rent might be of help. This was my first ever experience of renting a camper so I guess there was a lot I learned after making some mistakes. For example, I had imagined myself putting out a camping chair, wrapping myself in warm clothes, and sipping on some red wine while watching the beautiful Northern Lights glowing in the sky at night in Iceland. However, the nights in October were so cold and freezing that I ended up being wrapped up in my blanket, sitting inside the camper with the heater on, barely managing to peep outside for a few minutes to look at the lights! The camping chairs might have been extremely useful during the summer, but the rainy and cold autumn season did not allow me to use them at all!
Having a GPS surely helps over using google maps on a local sim because of the connectivity. You will land up in several places that won't have a mobile signal so it's best not to rely on your google maps and rent a GPS instead, from the campervan rental company. It won't cost you more than €10 a day and is worth it!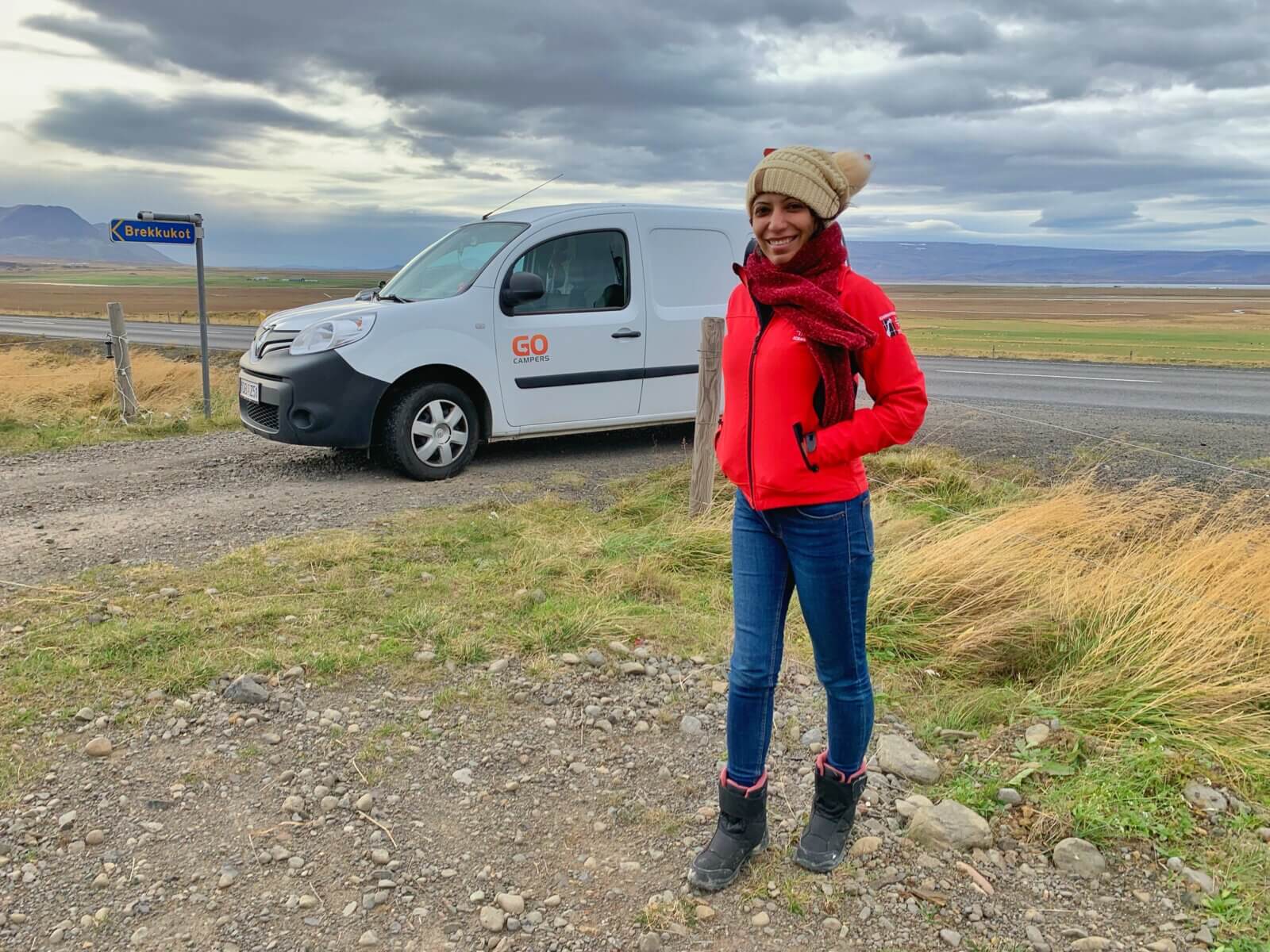 I had also rented a sleeping bag, to make sure that I would be warm at night. However, the camper had extremely good heating and warm blankets, so despite the chilly nights, I never felt the need to use the sleeping bag at all. Most camper rental companies will provide several other additional options that can be rented at an extra cost - such as mobile WiFi routers, power inverters, cooling boxes, BBQ grills, etc. Choose your extras carefully based on your plan as well as the weather, because the space in the camper is usually limited and you must bring only what you need!
---
Managing your luggage
Given the limited space in the camper, you require careful planning on what to carry with you. I would highly recommend keeping your luggage minimal, preferably just backpacks. Although most campers do have space below the beds for storage, they're unlikely to fit big suitcases.
Most camper vans come with stove, basic pots and pans, pillows and blankets. So, as you plan your trip, ask yourself what else you would need beyond this during your trip. Small things can come very handy during the trip, like LED Lights which can be used as bedside lights, a torch as most campsites are very dark in the night, a wine/ beer bottle opener and maybe even a first aid kit. I carried some packaged food along with me, which made it convenient to cook a small meal during the times that I was on the road and not at a campsite yet. However, you can avoid this and pick up fresh/ packaged/ ready-to-eat meals at the supermarkets in Iceland itself. I found Bonus and Netto quite reasonable.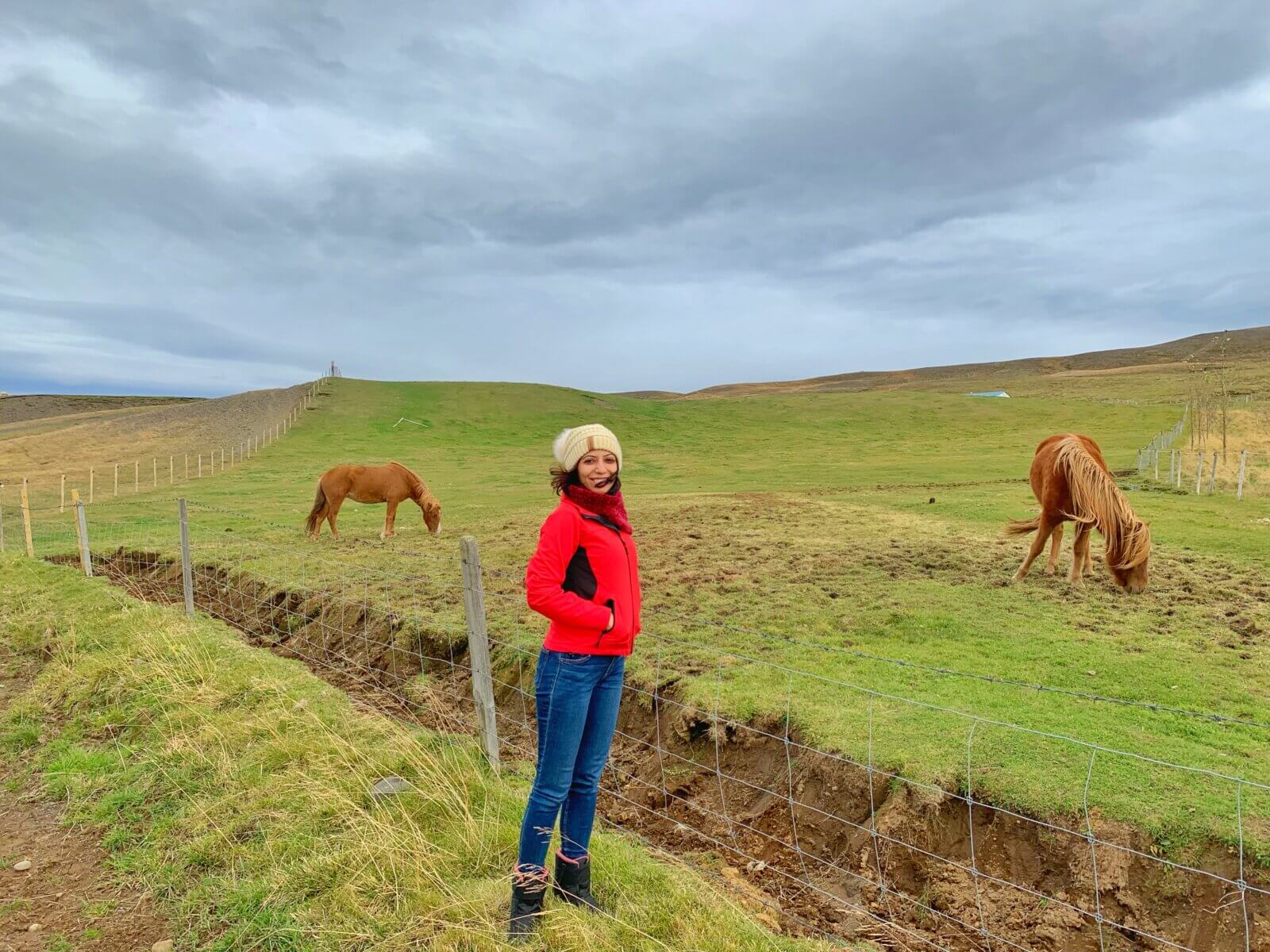 As for the alcohol, if you're a wine lover like me, try to buy all your booze from the duty-free shop at the airport when you arrive in Iceland because you'll find very limited stores in the country itself that sell alcohol. Drinking out (as well as eating out) can be extremely expensive (a simple meal can cost around €30 per person). Unlike most other European countries, grocery stores in Iceland do not sell alcohol. Apart from the airport duty-free, the next best option for buying inexpensive alcohol to carry along with you on your journey are the Vínbúdin stores. These are, however, available only in the cities if you're covering Iceland in a campervan, you will have to stay on a lookout for these stores whenever you stop at a town or city.
---
Planning your itinerary
My trip duration was 10 days of which I spent 8 days exploring Iceland in a campervan. While I will detail the itinerary in another blog post soon, one of the aspects I researched in Iceland was the logistics around driving. Iceland is a small country, to give you an idea it approximately the size of the state of New York with an area of 103,000 sq. km. Most attractions in the country are located close to Iceland's ring road, also called as Þjóðvegur or Route 1, which circumvents the country and is approximately 1,300 kilometers or 800 miles long. So, if you are planning to do an 8-day trip, you are looking at driving 150-200 km easily per day.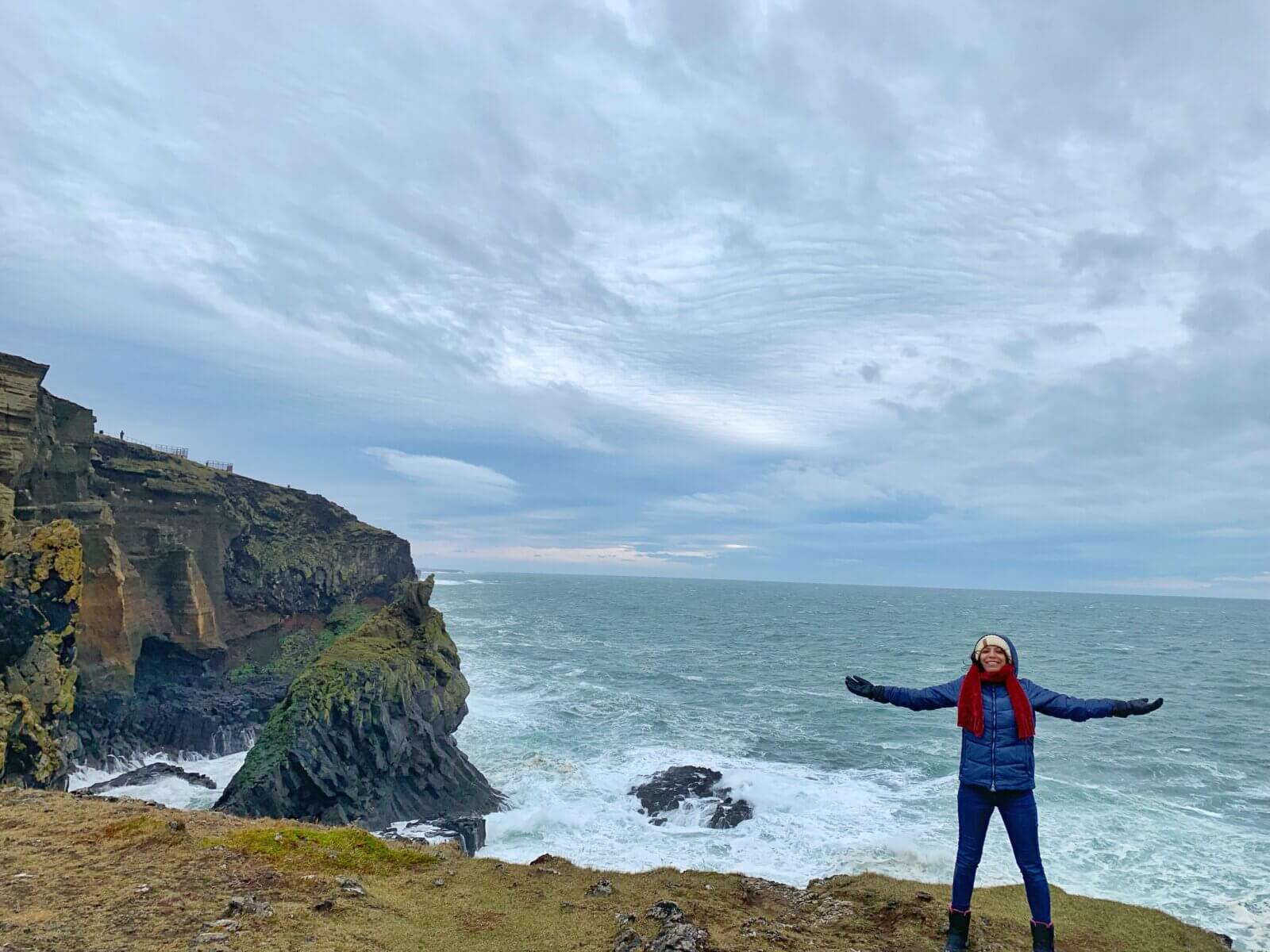 While driving in Iceland is quite easy, with mostly tourists and few commercial vehicles, you need to be careful of the speed limits. The max speed allowed on Route 1 is 90 km/h, and 50 km/h near major towns. Another thing I encountered on some roads were nasty potholes, which didn't make driving easy, especially since the campervan I had rented was a 2WD. Also, some roads are closed during October- March and you can only drive on F-roads if you have a 4WD. However, though this might seem a little limiting to some extremely adventurous explorers who wish to go far and beyond the frequented places, it did not seem like a big deterrent to me as most of the scenic spots in Iceland were easily accessible.
Be prepared to stop frequently while driving to take in the gorgeous scenery. There are plenty of designated spots for stopping, but be careful stopping while driving, since the highway is narrow & entirely one lane each way. Given how beautiful the landscape is, I would recommend that you take it easy while driving and spend some time soaking it all in. I wouldn't recommend more than 3 hours of driving per day, so don't pack your itinerary like crazy. The winds in Iceland can get wild, so be careful while driving and while opening the doors of your camper. They can literally get blown away.
If you're visiting Iceland in October, be prepared to have some unpredictable weather. This can mean unexpectedly rainy and windy days, which might mean that you may not be able to follow your itinerary to the letter. On my last day, I had planned to snorkel in Silfra, the fissure formed between the tectonic plates of Northern America and Europe. Even though the weather app on my phone seemed to show cloudy but calm weather a day before, I woke up to an extremely windy and rainy morning. At such times, you might have to get creative with your plan and find alternative options or ways to spend the day. Driving in such conditions can also be hazardous (the rental companies will advise you not to drive of the wind speeds are more than 35 - 40 mph) and activities are likely to get canceled (as did my snorkeling experience) and as disappointing as that might seem, this is when one has to be the most careful on the roads. Keep some amount of flexibility in your itinerary to account for such days, more in autumn and winter than in spring and summer.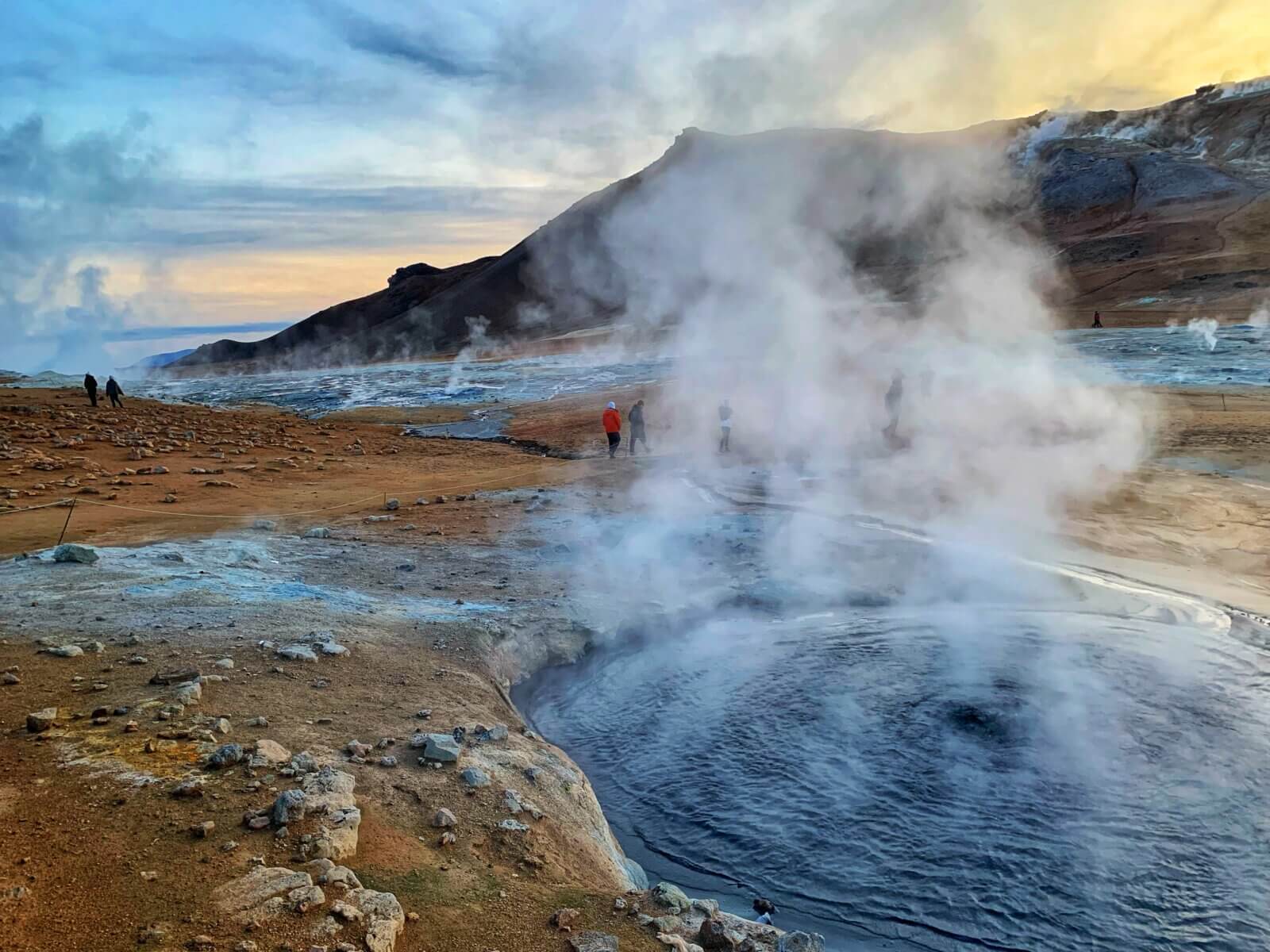 If you're covering Iceland in a campervan in autumn/ winter, be prepared to have shorter days, allowing you less time to be able to explore. In October, the sun sets around 7 pm, so I had to make sure that I was at my campsite by then, so as to avoid driving at night. Most highways and roads in Iceland do not have street lighting, and it can get extremely dark at night. This is a fantastic condition to see the Northern Lights, no doubt, but the worst for driving so it's best to plan your day in a way that you retire in your camp by sunset.
Like most other things, fuel is quite expensive in Iceland (about €7 per gallon). N1 gas stations across the country are a convenient option, and Go Campers gave me some free coffee vouchers and a discount card for filling the tank in an N1.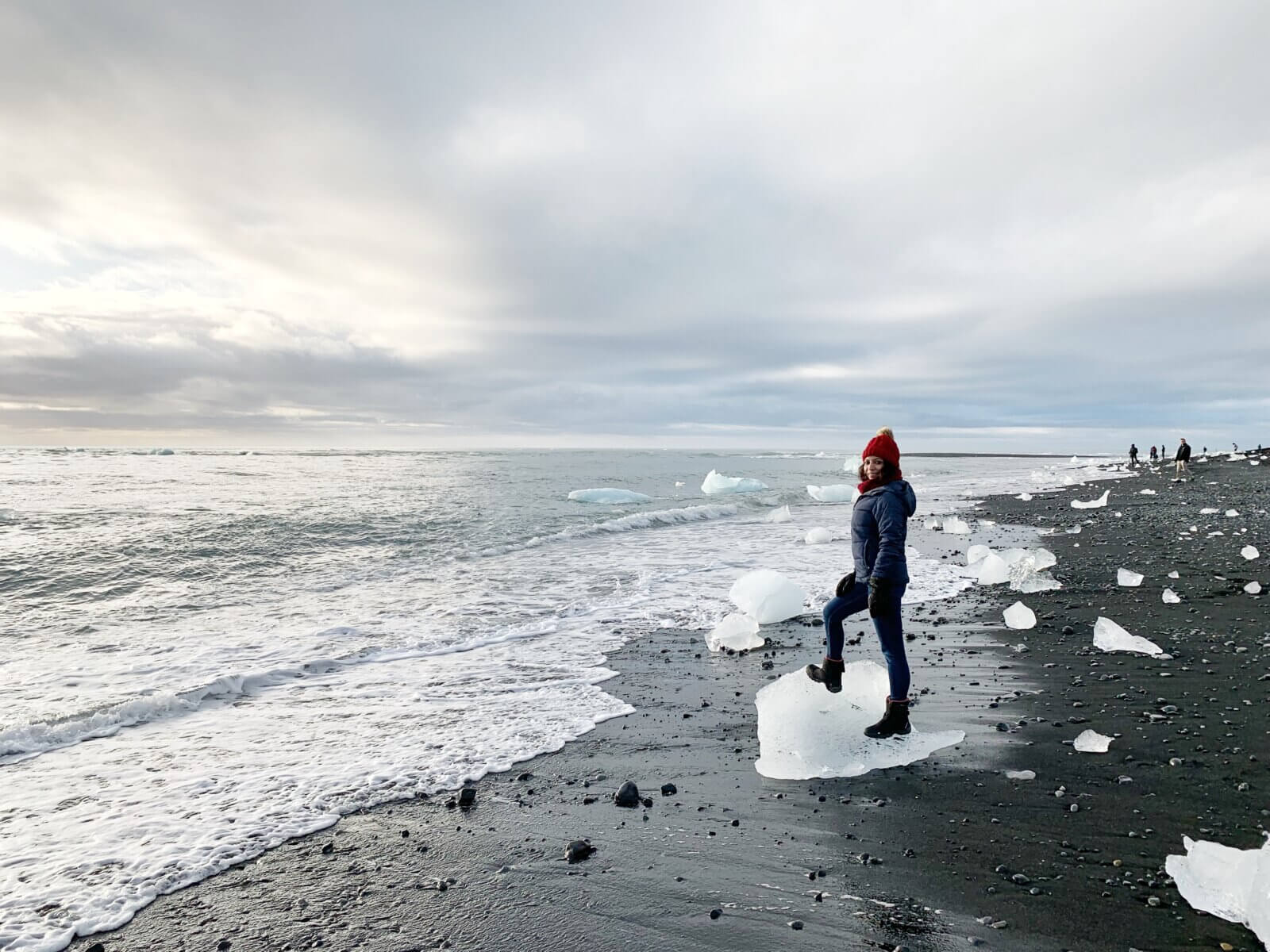 ---
Finding campsites
It is important to remember that many campsites aren't open through the year, especially in non-peak season, so plan accordingly depending on the time of the year you go. Also, the facilities in campsites vary; while I found Wi-Fi and cooking areas in most campsites, others were just fields with (not so clean) toilets. An important tip if you are chasing the northern lights is to find a campsite which is away from major towns to avoid light pollution.
Although most campsites are open in the summer, a very useful map here will help you find those which are open during the autumn/ winter as well. However, if you're stuck in a situation (like I was one night) where you're unable to find a campsite close to your location and you cannot drive to the next one due to bad weather, there are two things you can do:
Ask the locals about a campsite in the area. Sometimes, there are sites which aren't listed on the maps, even google maps for that matter, and you might chance upon one such site in the area, if you're lucky

Although it is not really allowed anymore, most times you can park your campervan in the wild overnight without getting into any kind of trouble. I parked my campervan in a parking lot one such night, not because of the bad weather but because of how gorgeous the place was and I wanted to wake up with a view of the sunlight over the icebergs in Jökulsárlón
If you do plan to park and sleep overnight in your campervan in the wild, remember that you will not have access to any facilities such as a kitchen, toilet or bathroom unless there's a supermarket or parking lot nearby with a public washroom. Again, this may not be everyone's cup of tea but sometimes, it can allow you to wake up to insanely breathtaking scenery. Out of 8 nights in Iceland in a campervan, I spent only 1 'wild camping' and I wouldn't know an alternative place to recommend spending the night because it was probably the prettiest place to sleep.
One need not book the campsites beforehand, you can just drive in and pay. Some campsites will charge you extra for using facilities such as showers & laundry while others include it in the nightly rental. On average, you will pay €15 per person, per night in a camp with adequate facilities.
---
So, should you do Iceland in a campervan?
Absolutely! I personally cannot think of a better way to explore the beautiful country. Imagine the flexibility you have of being able to sleep in the middle of untouched, wild countryside, wake up to stunning scenery that is hard to get to for many people, watch the elegant Icelandic horses and other wildlife in their natural habitat, be privy to the most amazing gifts of nature bestowed upon this heaven-on-earth by having access to places that you wouldn't normally, and cooking yourself an inexpensive, easy and tasty meal on the go, or taking a siesta just because you felt like it.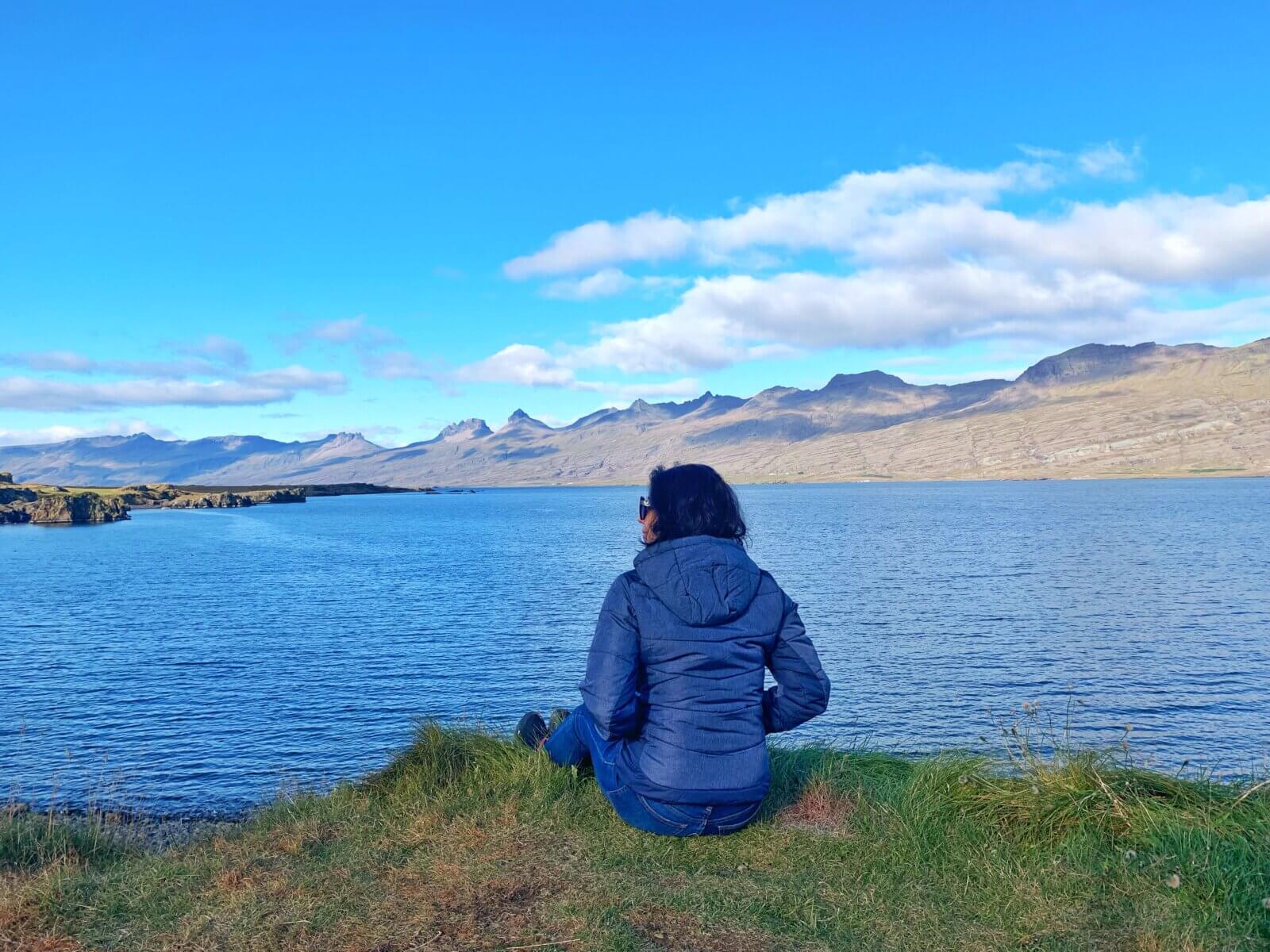 Not only is it the most flexible way to explore the country, but Iceland in a campervan also makes sense because it is the budget way to travel in one of the most expensive places in Europe. Yes, it may not be the most convenient to fit yourself in a snug and cozy space that's nowhere near a king-size bed in a large hotel room but if, like me, you plan to spend most of your day on the go, exploring & hiking, only to retire in your camper bed at night after a day well spent, you will find your peace in your little vacation home, and the bed and mattress will become the least of your worries.