Switzerland is one of those iconic destinations that you will visit, which you'll always want to go back to again someday. The landscapes you will see and the experiences you will have will leave quite the impression on you and hardly any other country will live up to that. My trips to Calgary, Norway and New Zealand followed my visit to Switzerland but although these countries were gorgeous in their own right, nothing ever replaced my love for and the memories of Switzerland. My recommended 2-week itinerary for Switzerland includes visits to the snow-capped mountains, the blue-water lakes, the lush green valleys, small towns with cobbled stone streets, churches with bells ringing through the day, cheese and chocolate tasting tours and so much more!
I always recommend people travelling for a short duration, to base themselves in one of the larger cities and take day trips from there. This makes it easier to not move around too much with all your luggage and most of these lovely places are only 1-2 hours drive away from the main cities. Train journeys are unbelievably beautiful in Switzerland and every place I've mentioned in my itinerary for Switzerland is reachable by public transport (bus or train). Yet, I recommend you rent a car as it gives you a lot of flexibility to stop anywhere, anytime and make the most of the beauty at every corner. Also, many hidden cafes and restaurants located in stunning places can only be visited if you have your own vehicle to drive around and explore!
Here is a breakdown of my suggested itinerary for Switzerland in days per city:
3 days Zurich
3 days Lucerne
3 days Interlaken
2 days Bern / Montreaux
3 Geneva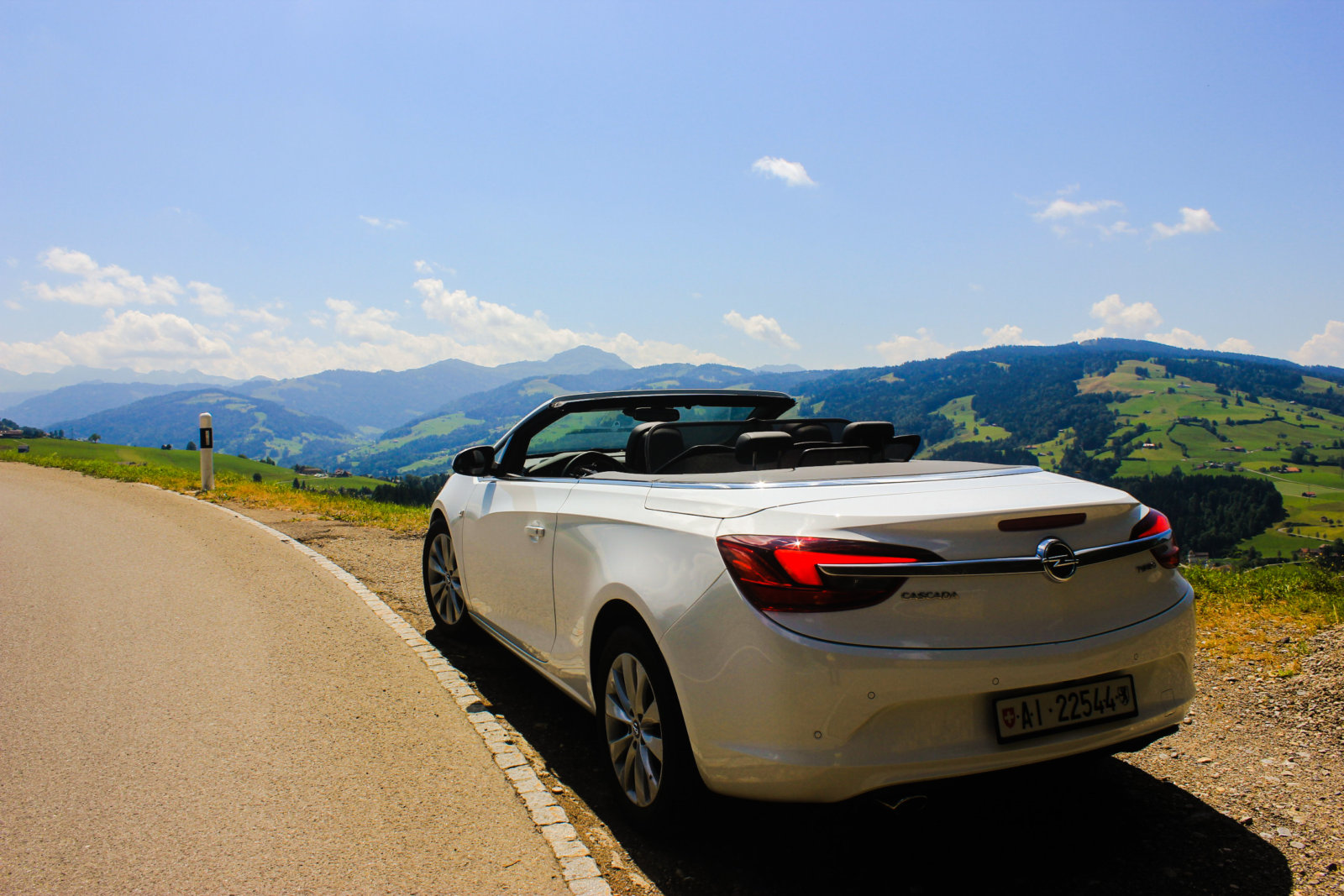 Visiting in the summer (what to expect): We visited in August, which is the summer and since it was Switzerland, we expected it to be slightly cold and were prepared with all warm clothing. However, it got as hot as 34 degrees during the daytime! Having said that, the weather in Switzerland can be very unpredictable. It will be warm and then it might rain, which will make it chilly all of a sudden. It is best to carry summer clothes but also be prepared with 1-2 layers, if the weather changes unexpectedly. Also, this itinerary for Switzerland includes a visit to places where you will be in snow/ ice and even though the temperatures may not be freezing during the day (if you're lucky, you may have brilliant sunshine), do carry gloves, a cap, warm socks and 2 layers to keep you warm at areas of high altitude.
Click here to book your car.
---
Day 1 & 2: Zurich
Most flights arrive at either Zurich or Geneva, so this is a great place to start your exploration. Spend your first day exploring Zurich city, absorb the sights around you and begin your journey of falling in love. It's your first day so take it easy, make your way to Lake Zurich and explore the Old Town (Altstadt), one of the most scenic European old towns I've been to. An old city with modern restaurants and cafes, this is the perfect place to enjoy a walk. While here, you can pop in to visit Fraumünster Church, with its magnificent stained-glass windows. To enjoy beautiful views of the Old Town from a vantage point, walk up to the tree-lined Lindenhof Park or simply take a cruise along the Limmat River and soak in the sights.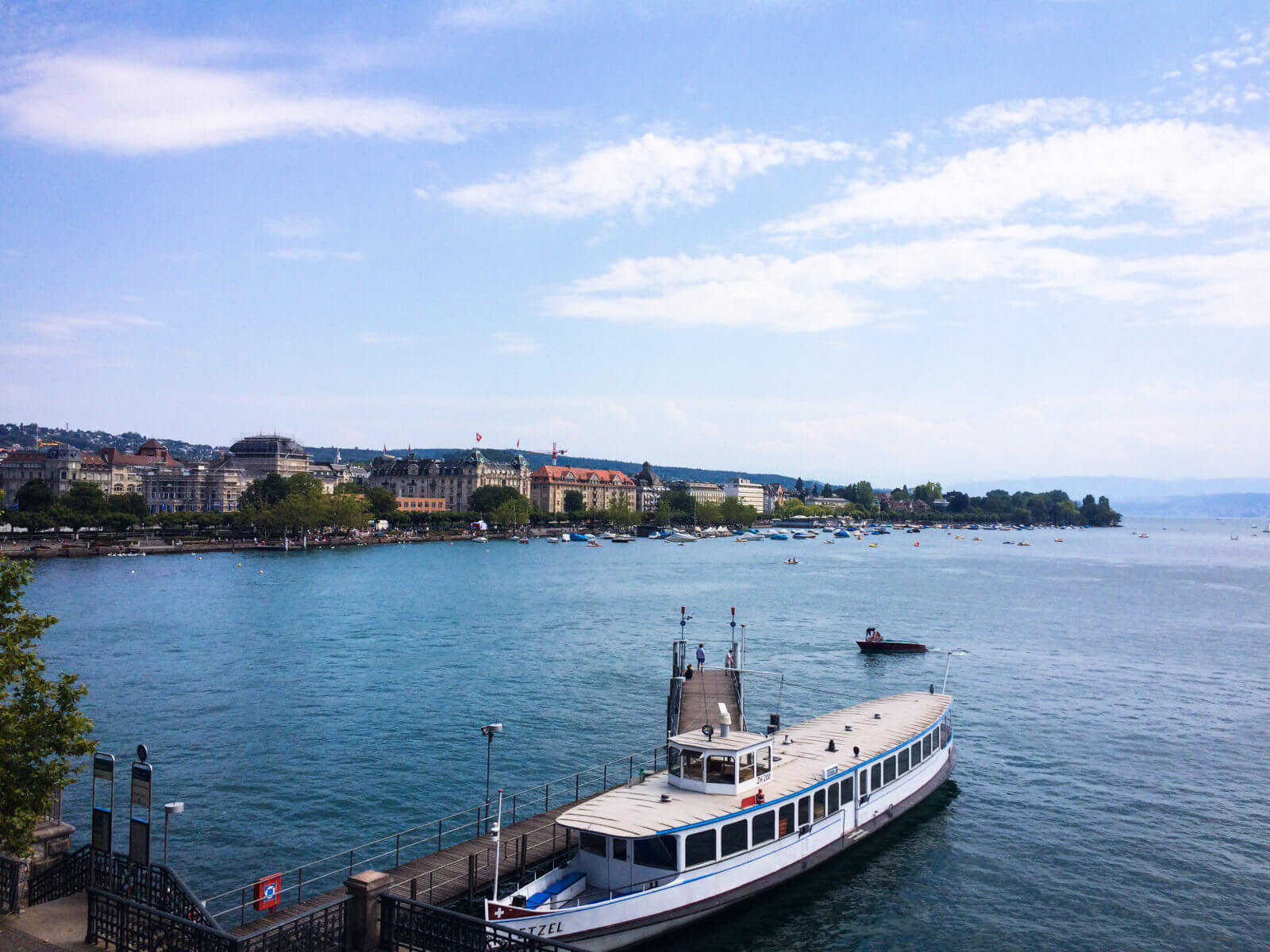 Another place of interest to visit in the Bahnhofstrasse (or the downtown area) is the Grossmünster church, a popular Zurich landmark. Museum lovers can head to the Swiss National Museum, housed in a charming old castle-like building, displaying elements of Swiss history, art and culture.
An interesting thing to do is take the cable car from Adliswil up to Felsenegg, a fantastic vista point. Be prepared for a much lower temperature here, even during summer. You will be able to see snow-capped peaks of the Alps on one side and the towns along Lake Zurich on the other. Make sure to wrap up! A drive to this area is recommended because it is away from the busy streets, in the Swiss countryside.
Book your hotel in Zurich here.
---
Day 3: Day trip to Rhine Falls
On day 2 of your itinerary for Switzerland, I recommend you take a road trip to the awe-inspiring Rhine Falls. Hardly 45 min away from the centre of Zurich city, the drive itself is so amazing. You will waltz past sprawling vineyards and quaint villages before you arrive at the gorgeous Rhine Falls, known to be the largest in Europe. Do stop for a short picture break near the medieval Laufen Castle, perched on a hill overlooking the falls. From the castle, walk down to the observation platform (or take the cable car), and board a boat across the falls to Schlössli Wörth, another gorgeous old castle located on the island that also offers eating options in a restaurant inside the castle.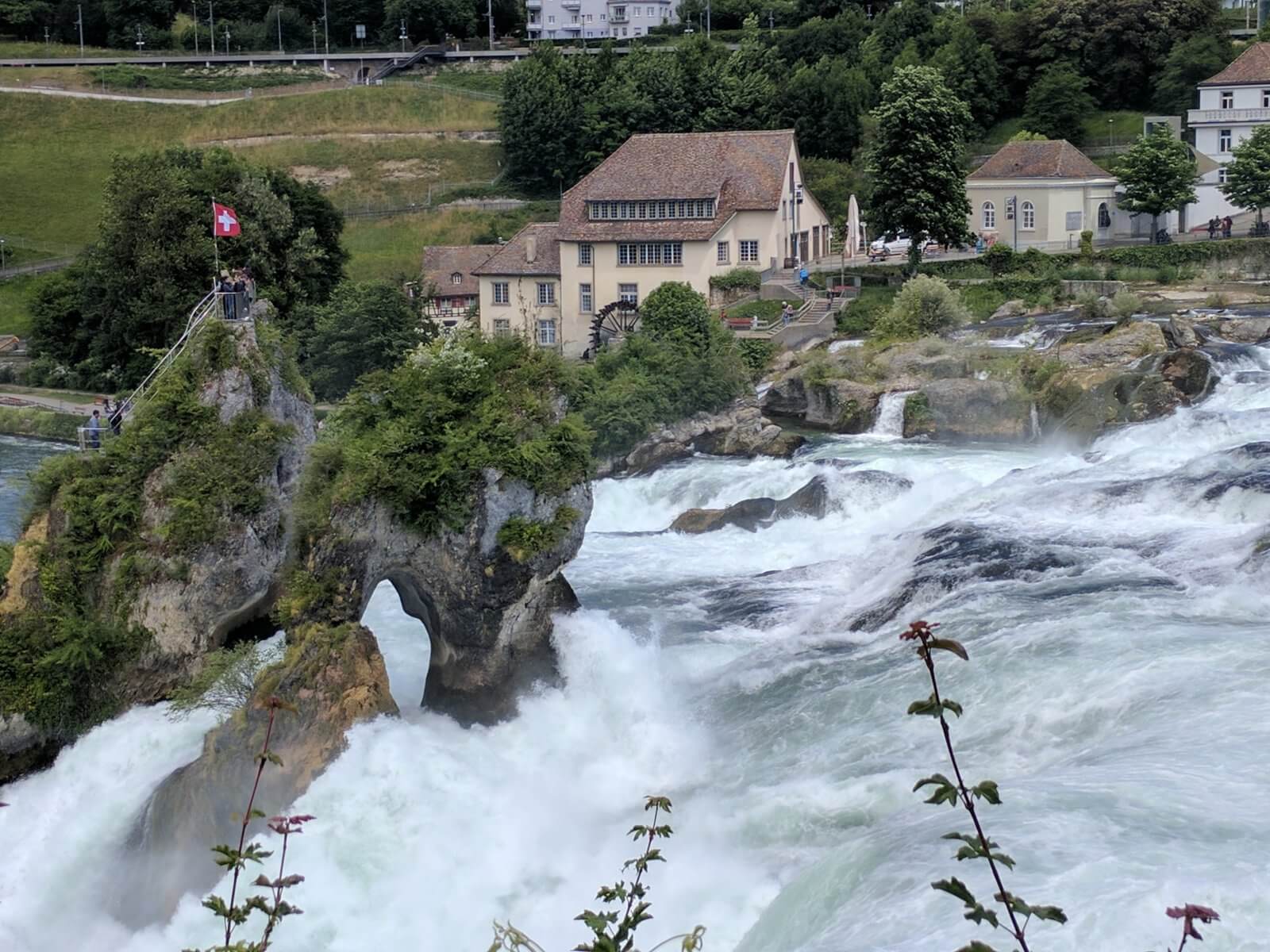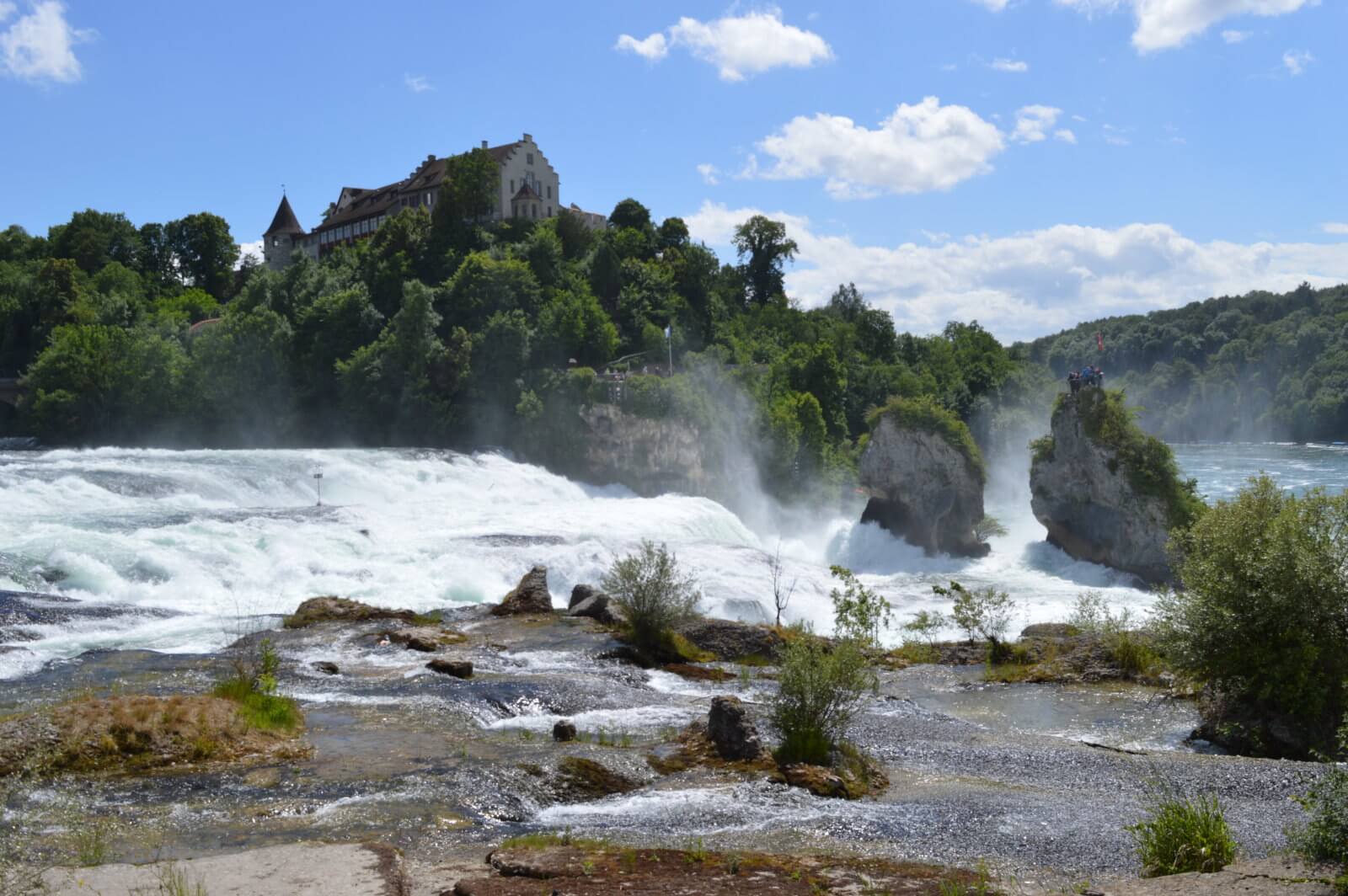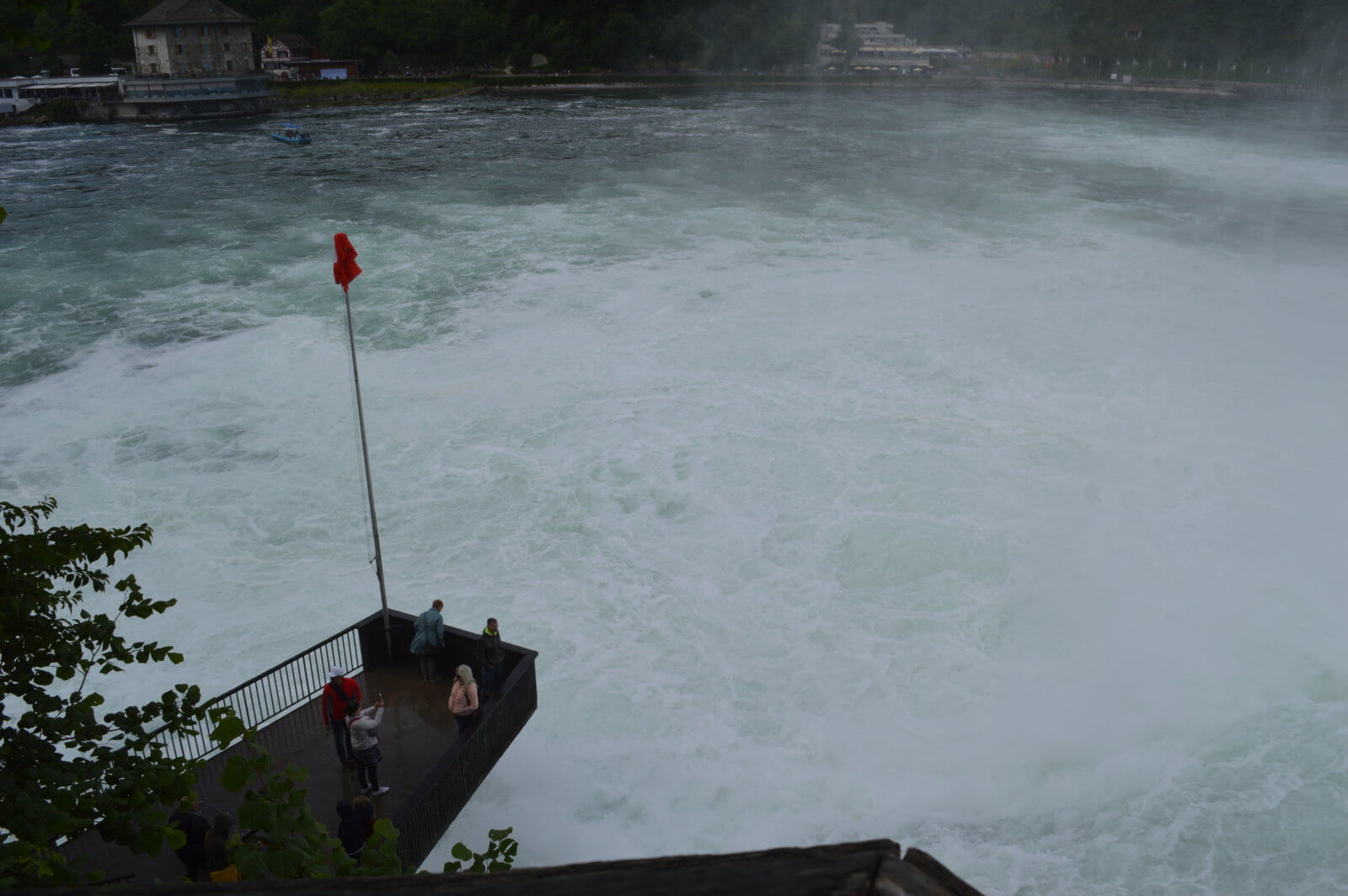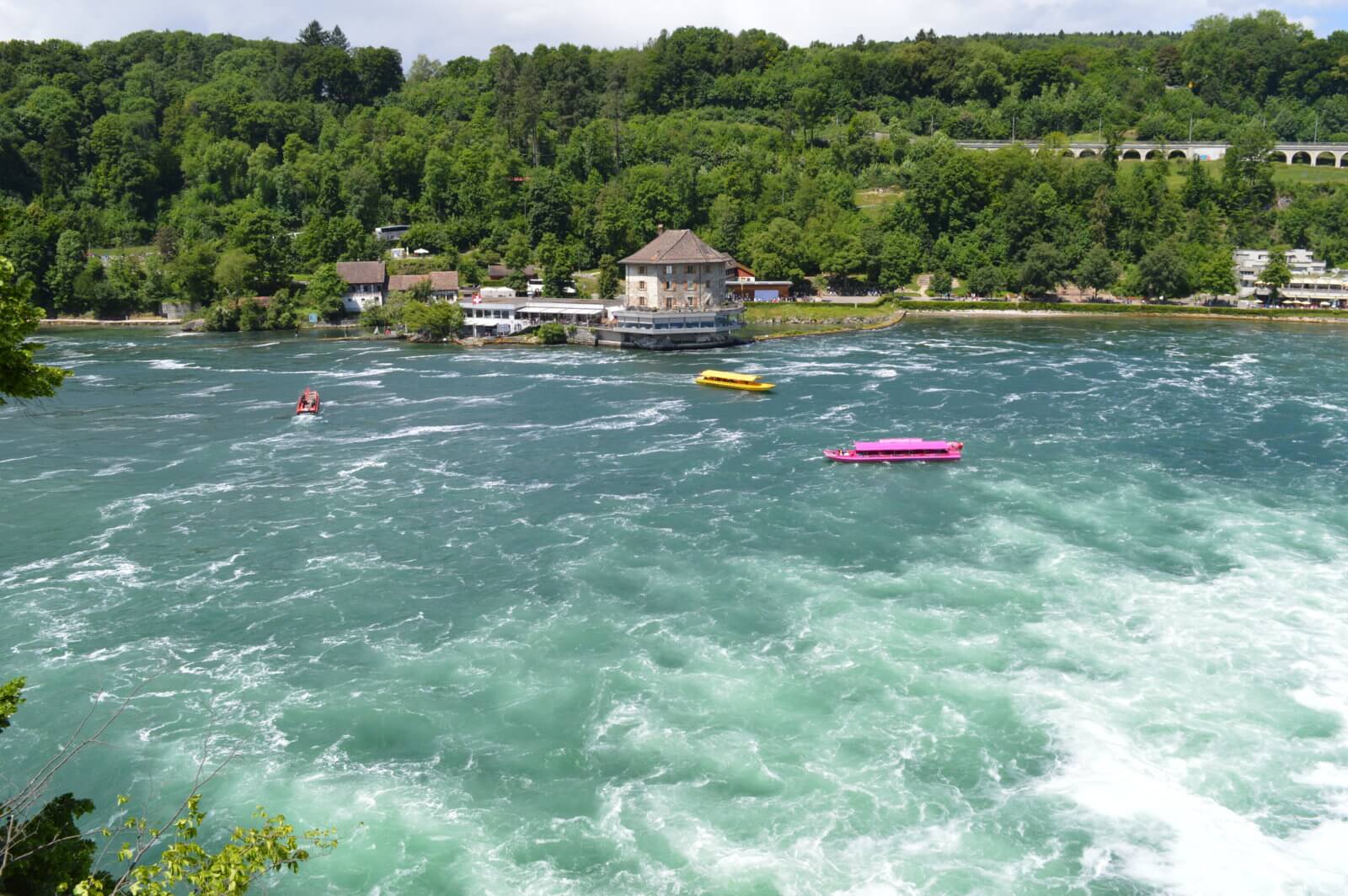 From here, you can walk across the pedestrian bridge and enjoy some superb views of the fall along your path. A walk along this forested area which is along the river is absolutely enjoyable!
In the evening, head back to Zurich. For those looking to enjoy the nightlife in Zurich, click here to read about the areas and best clubs to visit.
---
Day 4: Zurich – Liechtenstein- Lucerne
On day 4 of your itinerary for Switzerland, you can drive to one of the smallest countries in the world that shares its borders with Switzerland and has equally stunning landscapes. Drive along Lake Zurich to Rapperswil, a mountain town which is on the route towards Liechtenstein. A perfect little laid-back town along the lake, you must enjoy your coffee here as you watch the lovely hills in the backdrop, red flowers decorating the shores of the blue lake, people jumping into the waters for a swim or boating in calm, or simply relishing a quiet moment by the lake. While you're here, visit the medieval castle, which promises magnificent views.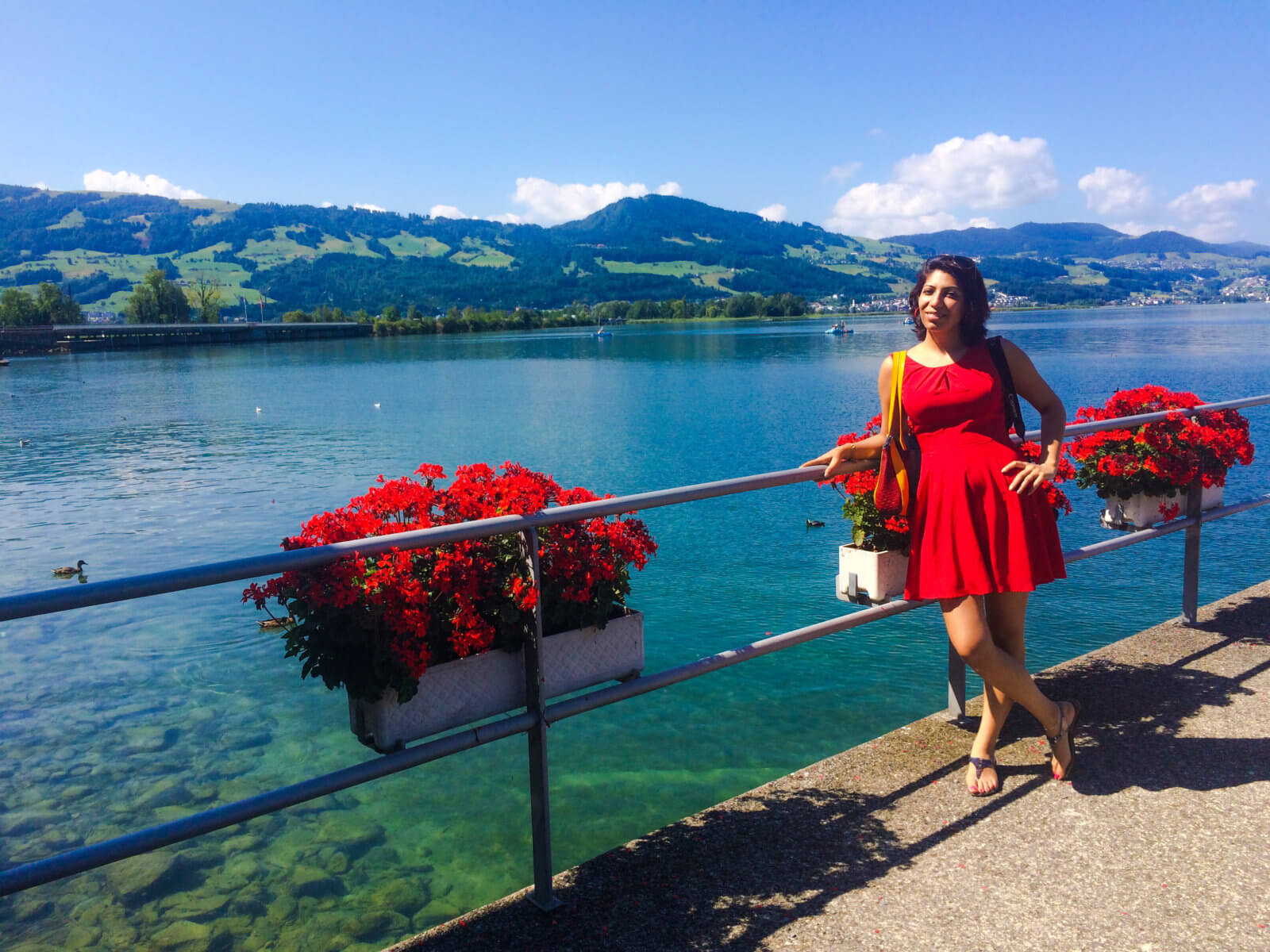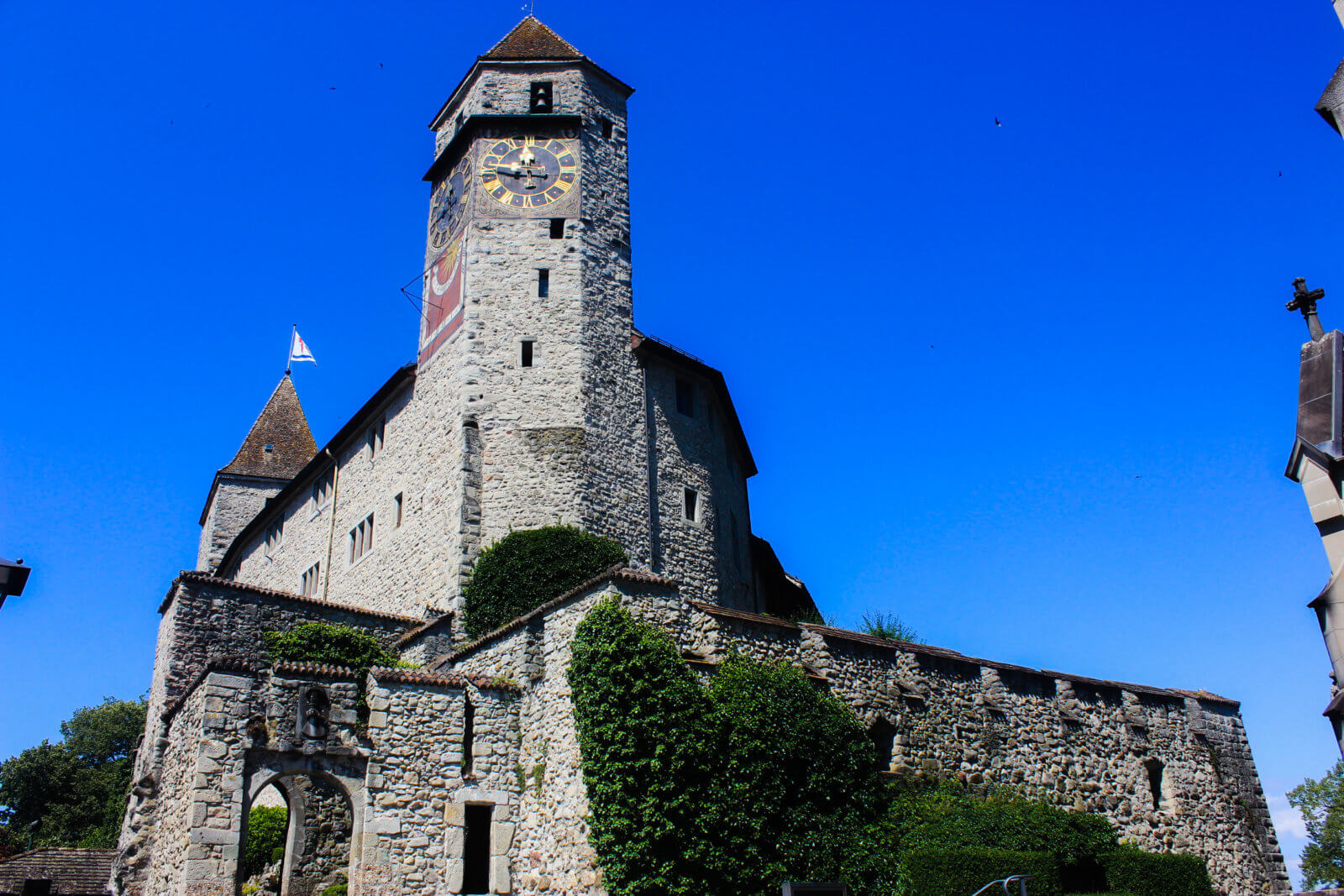 Although there is a shorter route to get to the capital city, Vaduz, which is also where a striking old castle stands against the backdrop of the snow-capped Alps, I recommend you drive across the Ricken Pass and via Toggenburg to enjoy the best views possible. The drive will be slightly longer but totally worth it! You'll be amazed to see the green hills, blue lakes, sleepy towns, goats and sheep and snow-capped peaks as you drive along.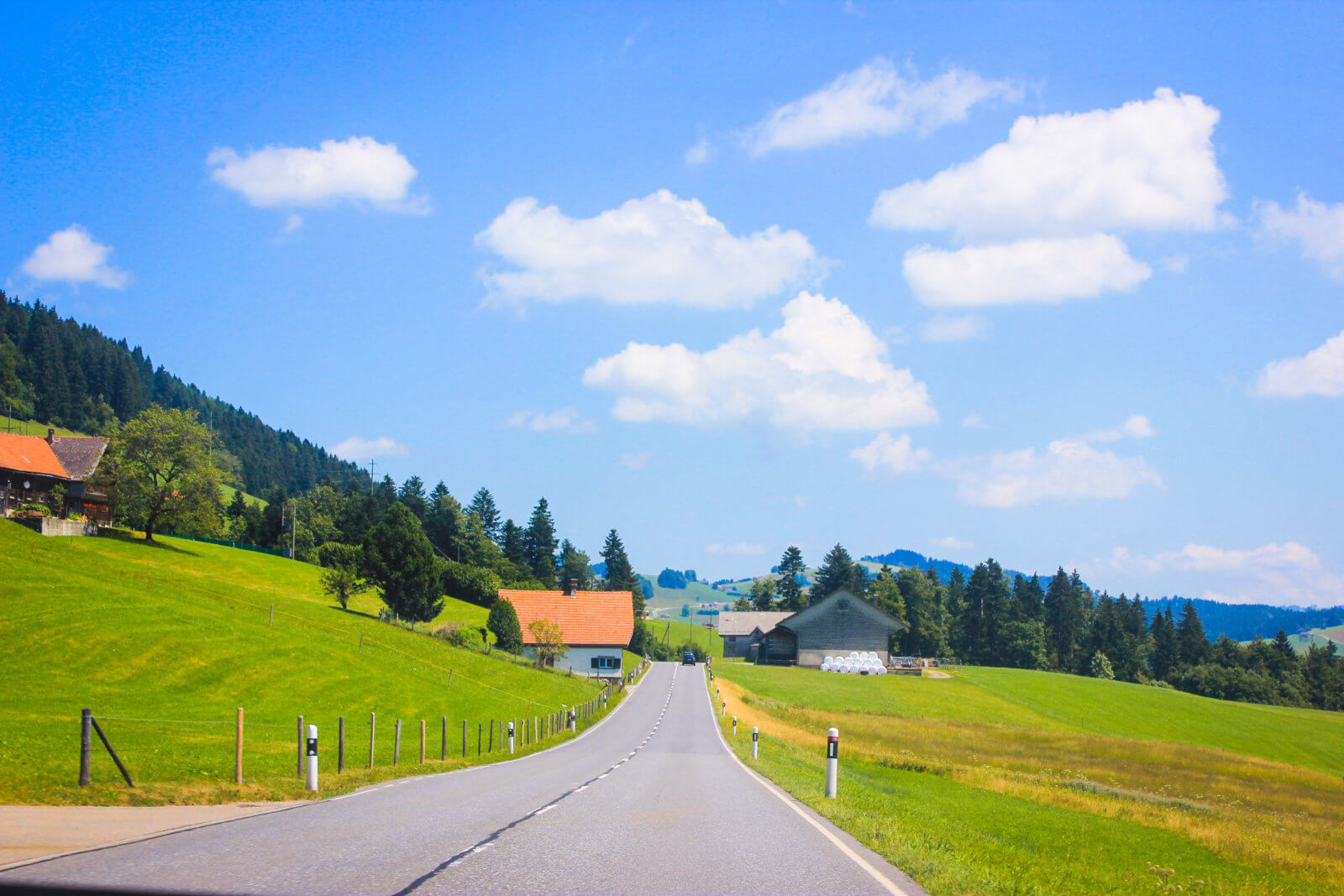 Visit the Vaduz Castle for some great pictures (visitors are not allowed inside, unfortunately) and then head to the city centre to have your lunch, walk around enjoying the beautiful architecture of the city and visit a museum, before you head back to Switzerland. If time allows, make a pit stop at Maienfeld, where you can visit Heidi's house. This is the gorgeous place that inspired the poetess Johanna Spyri in her novels about Heidi. A short hike through vineyards will take you to Heidi Land or Heidi's Village.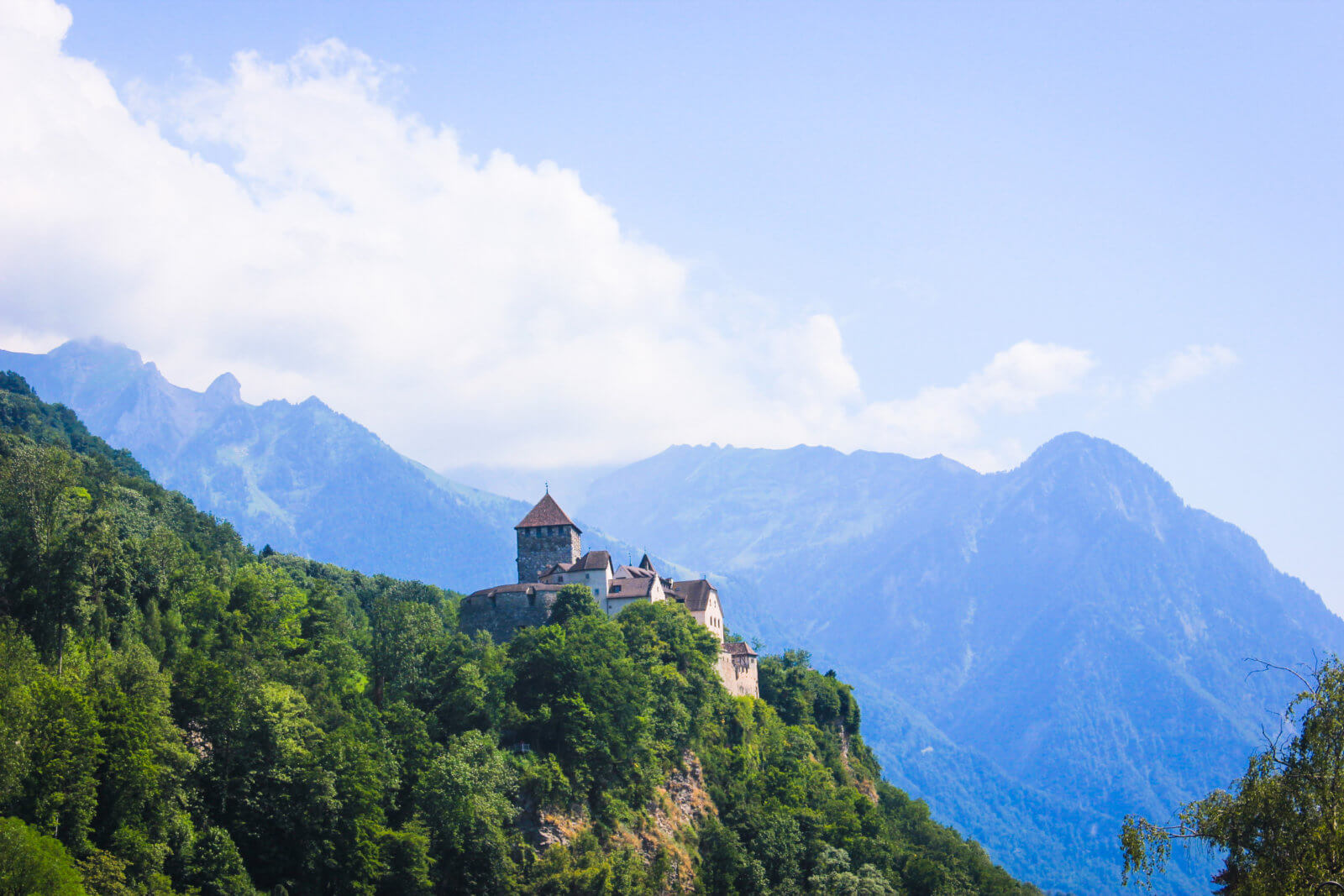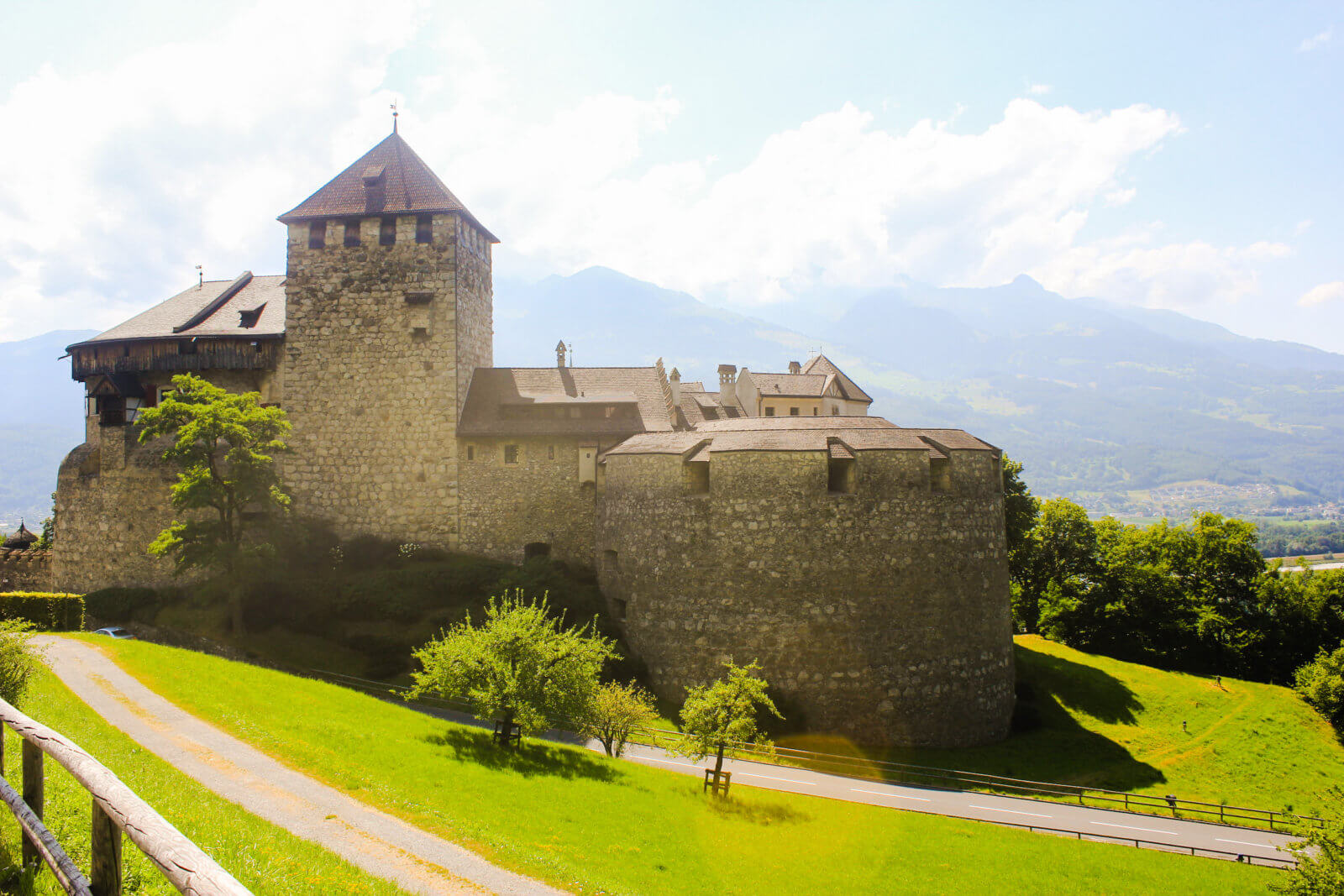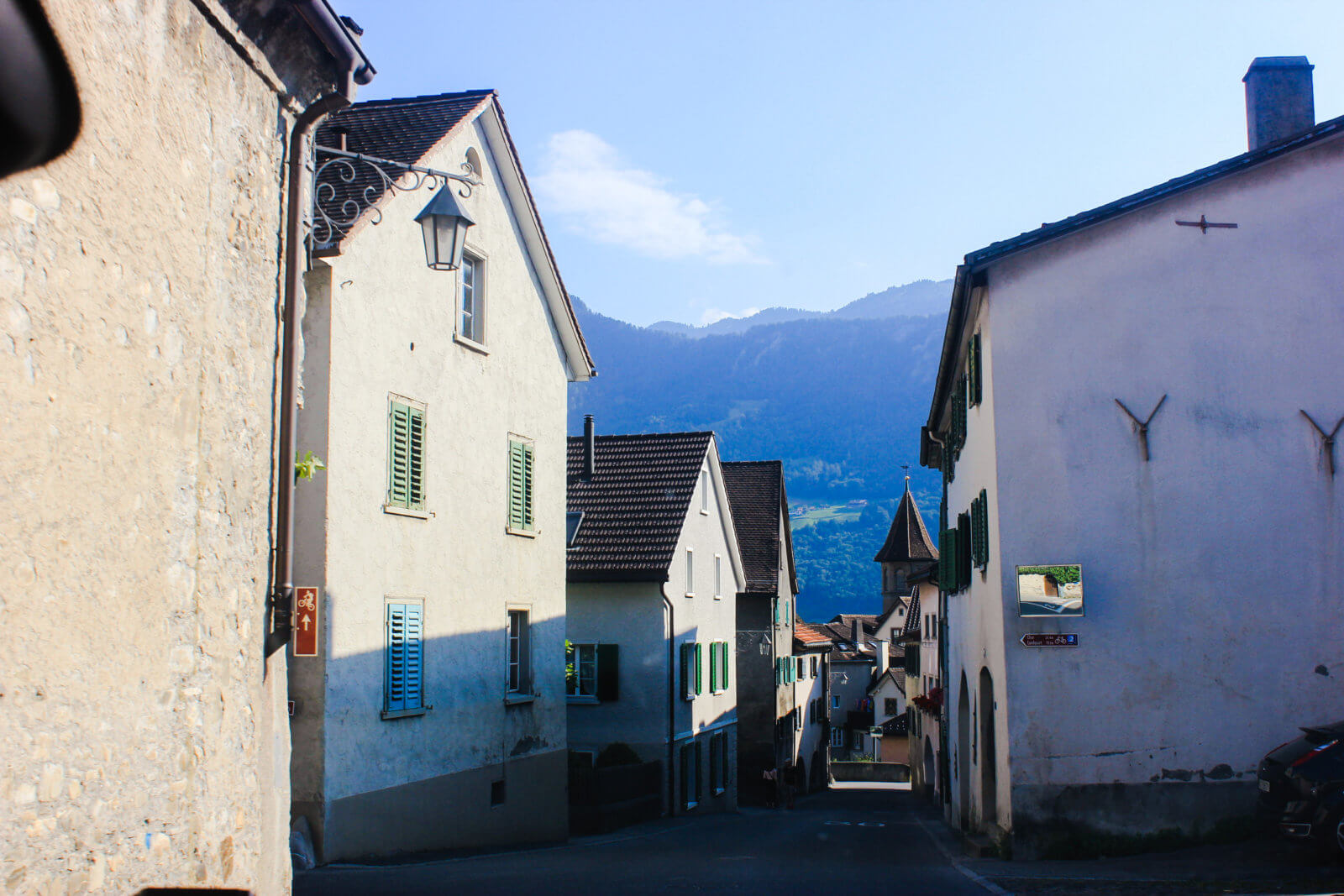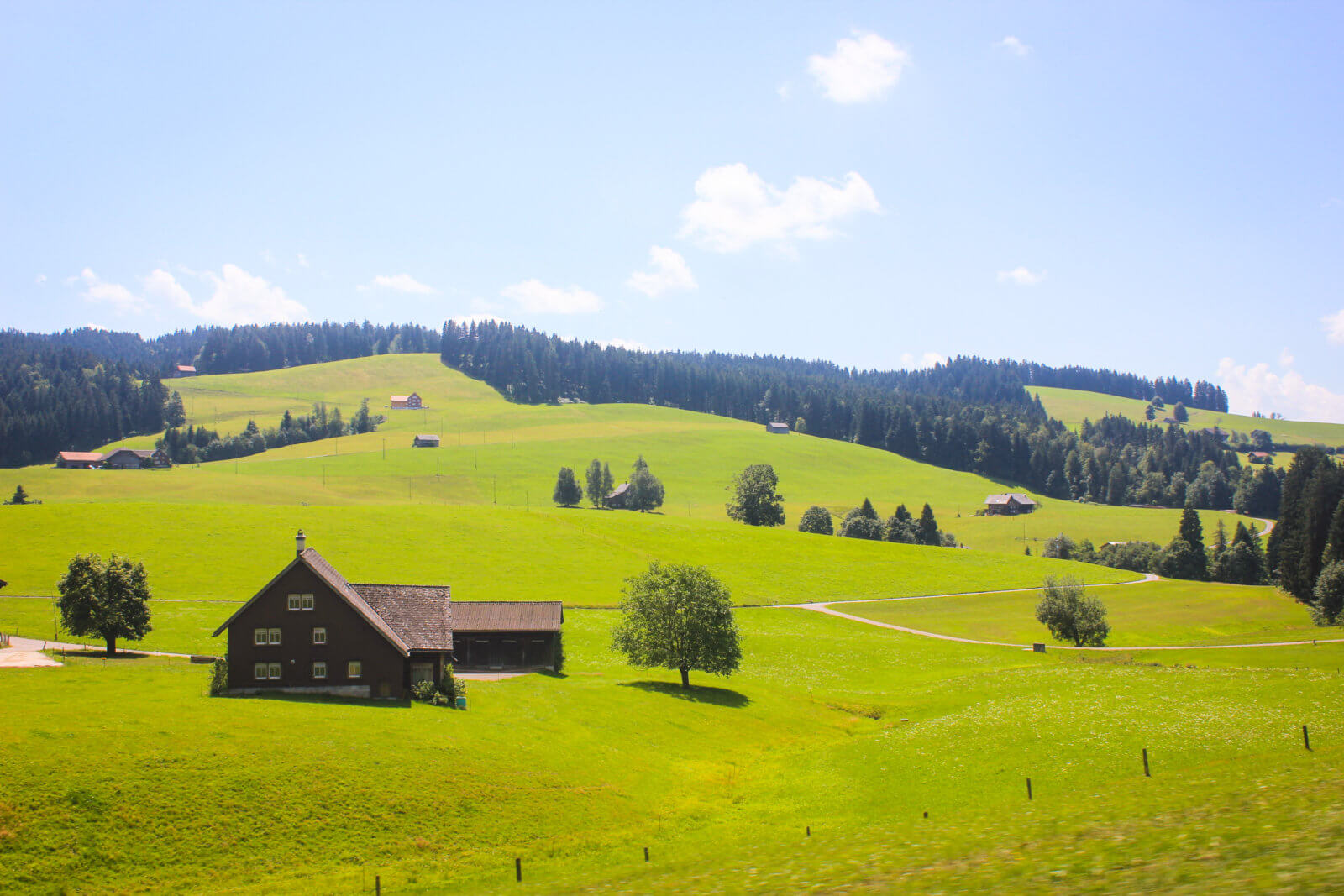 From here, another 1.5-hour drive away is your stop for the evening – Lucerne.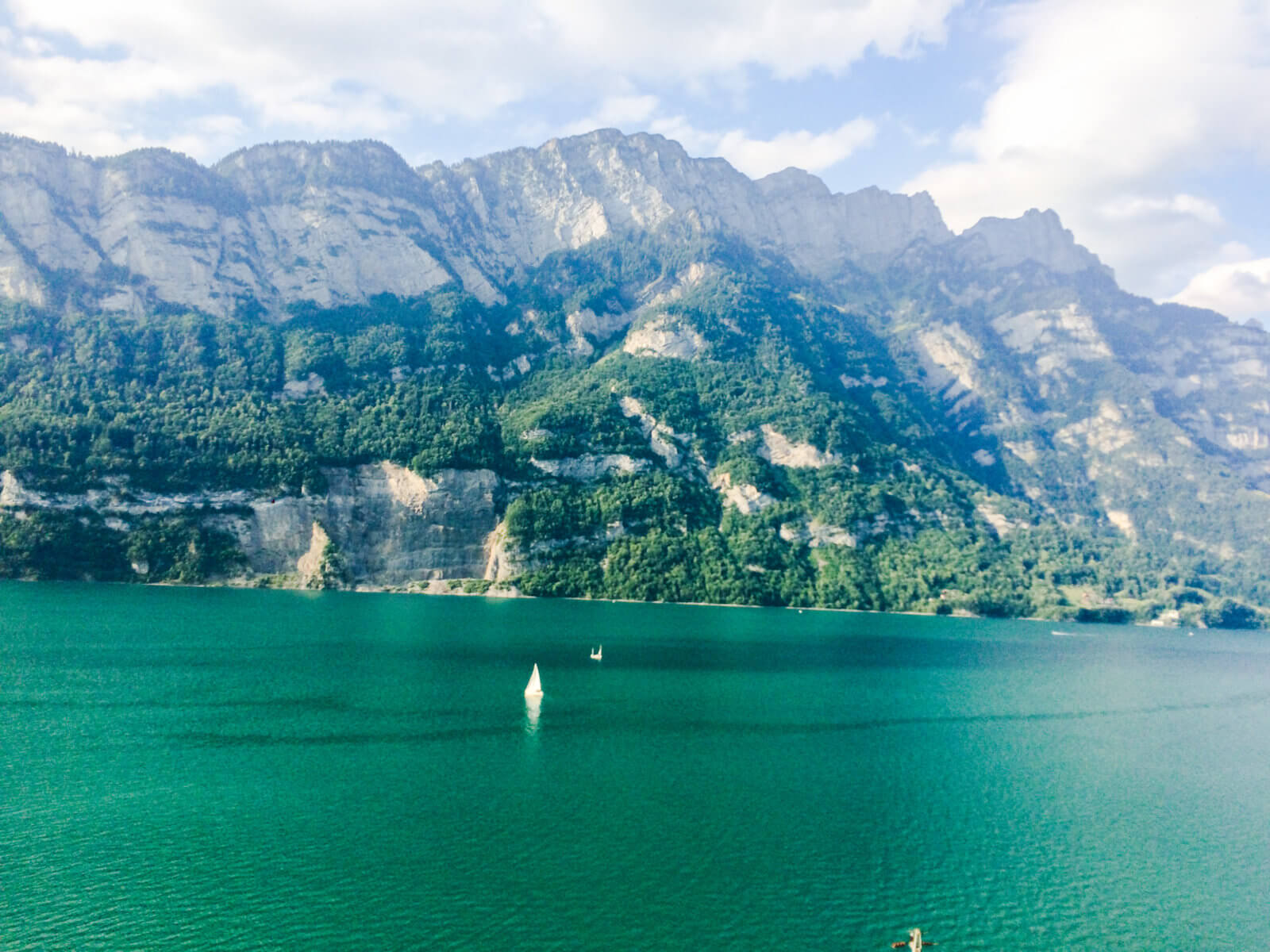 Book your hotel in Lucerne here.
---
Day 5: Lucerne
Lucerne is a picturesque and lively town. Start day 5 in your itinerary for Switzerland with a cruise along Lucerne Lake, click here to check all the options possible and the timetable In Switzerland, this was the only lake I decided to take a cruise on and it was probably the best decision!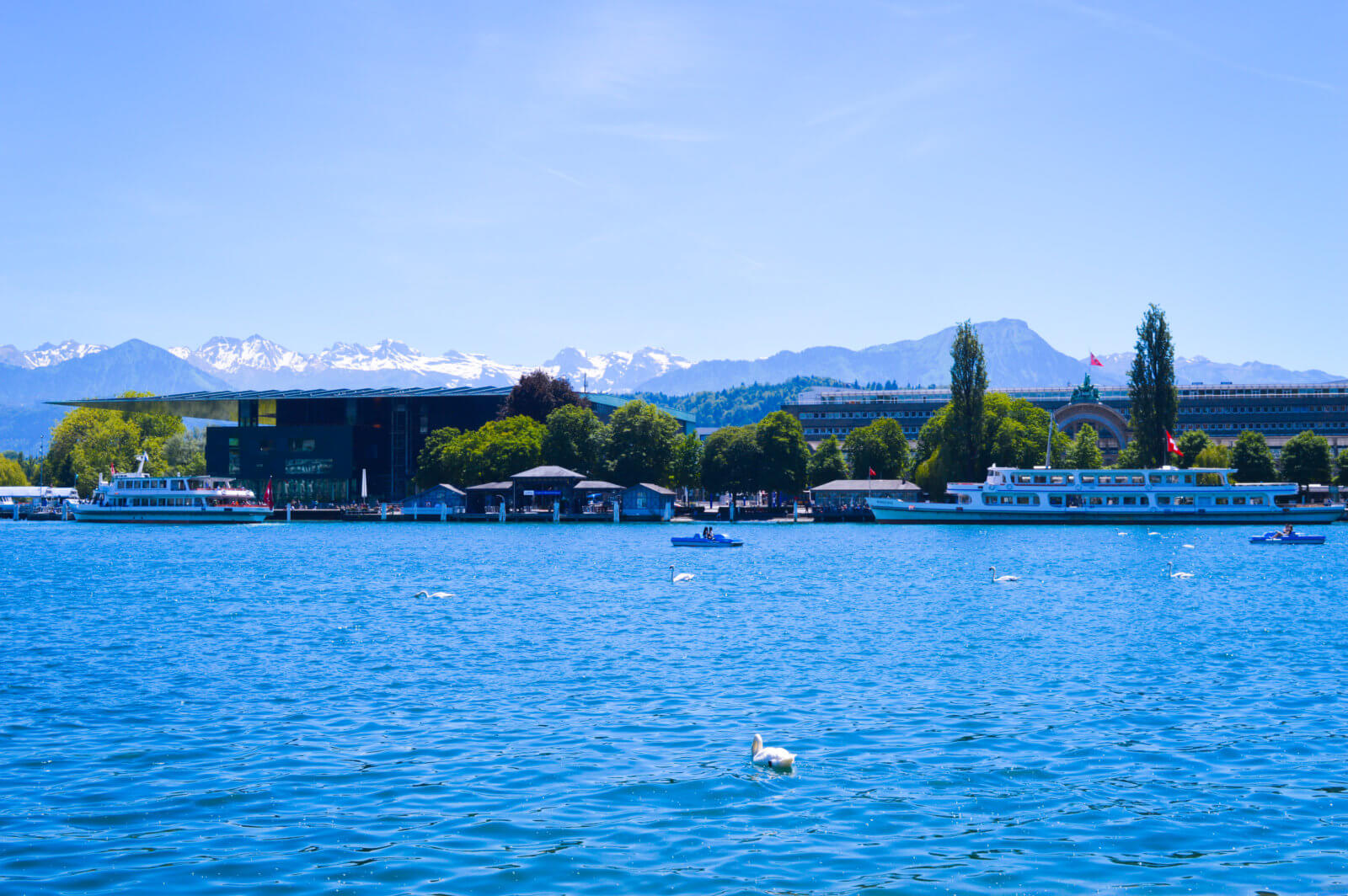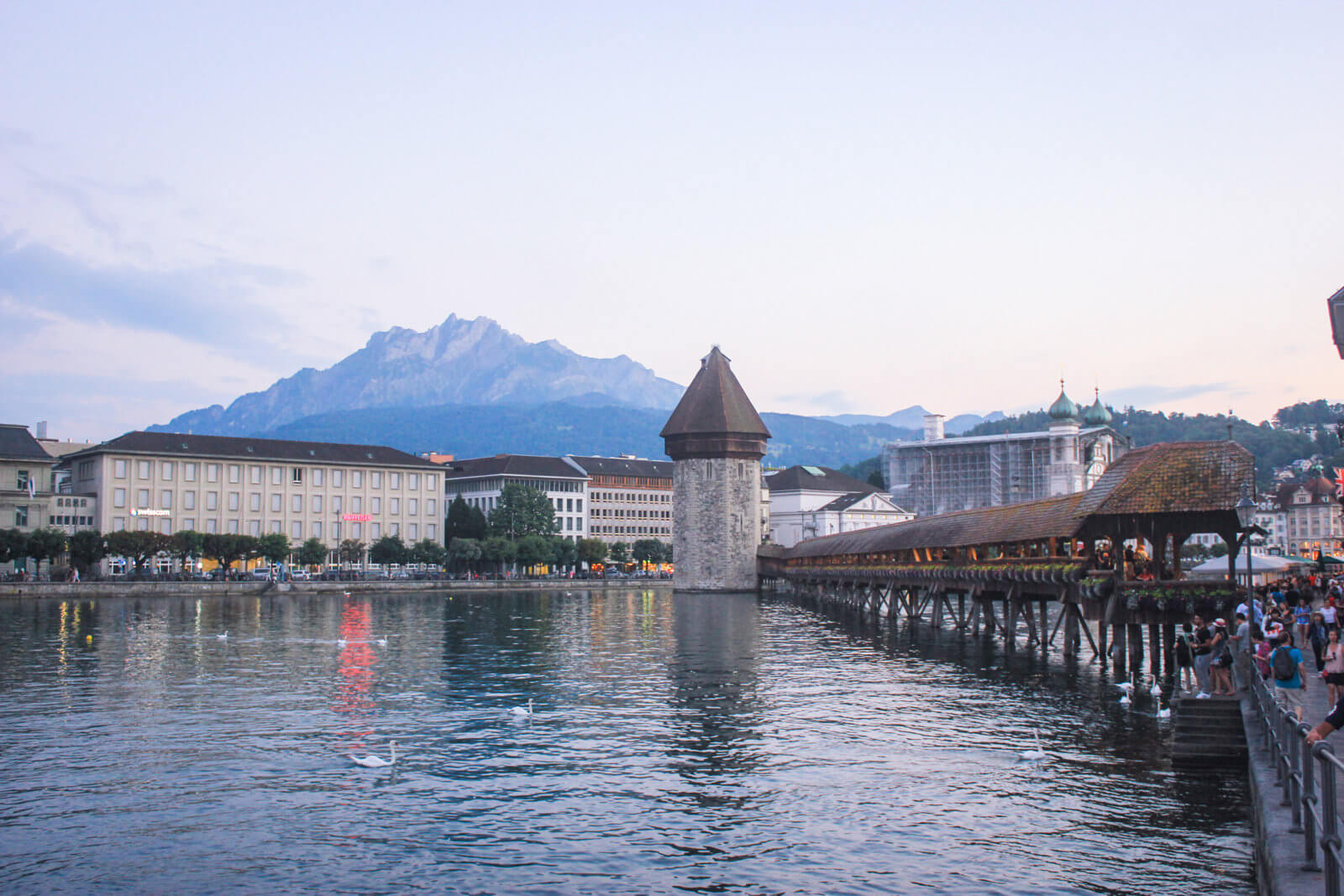 At night, head to the famous Kapellbrucke Bridge, which lights up beautifully against the backdrop of the snow-covered mountains, providing a scene you will never forget. The cafes and restaurants lining the Lucerne Lake come alive at night, you might even be lucky to enjoy some alphorn players putting on a great show in the area.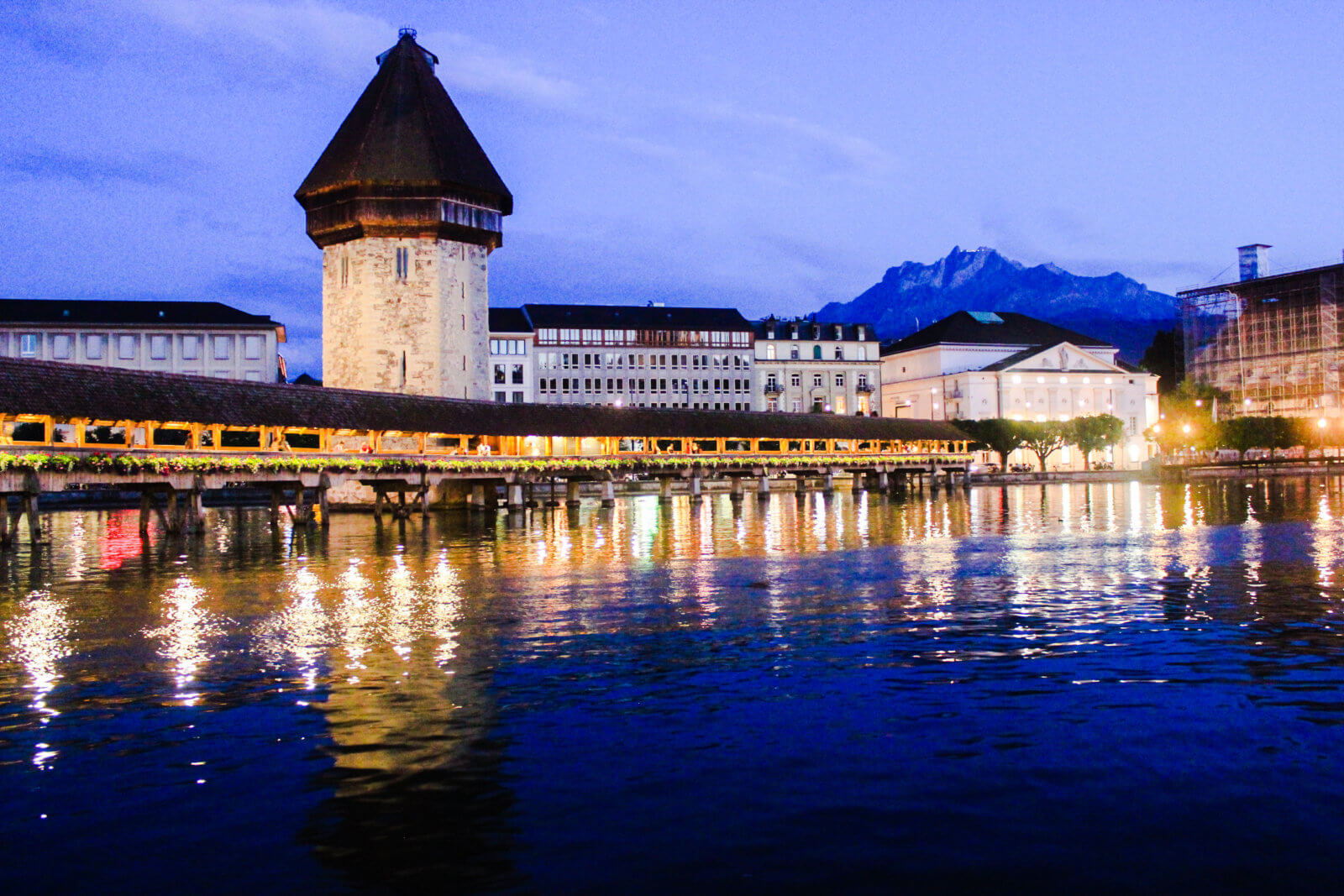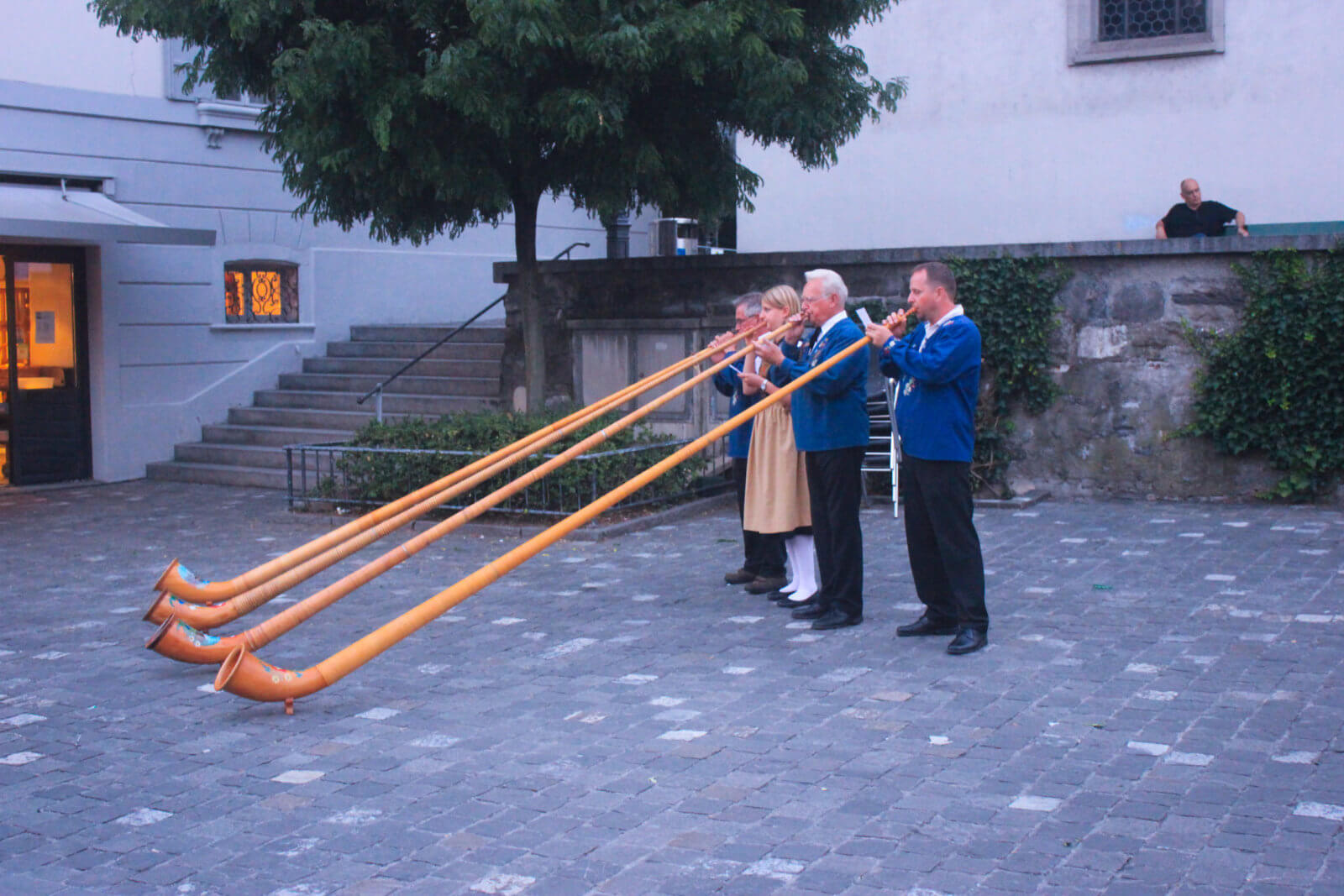 ---
Day 6: Lucerne – Engelberg (Mt Titlis)
On day 6 of your itinerary for Switzerland, head towards Engelberg, a 40-minute rewarding drive from Lucerne. From here, you will take the revolving cable car that offers 360-degree views of the stunning landscape. A turquoise blue lake on the way, as you go up, will catch your attention. This is Lake Trubsee, one of the most spectacular lakes in the region. You can later take a kayak in this lake or simply relax and sit on a wooden bench, to enjoy an incredible panorama of the Alps.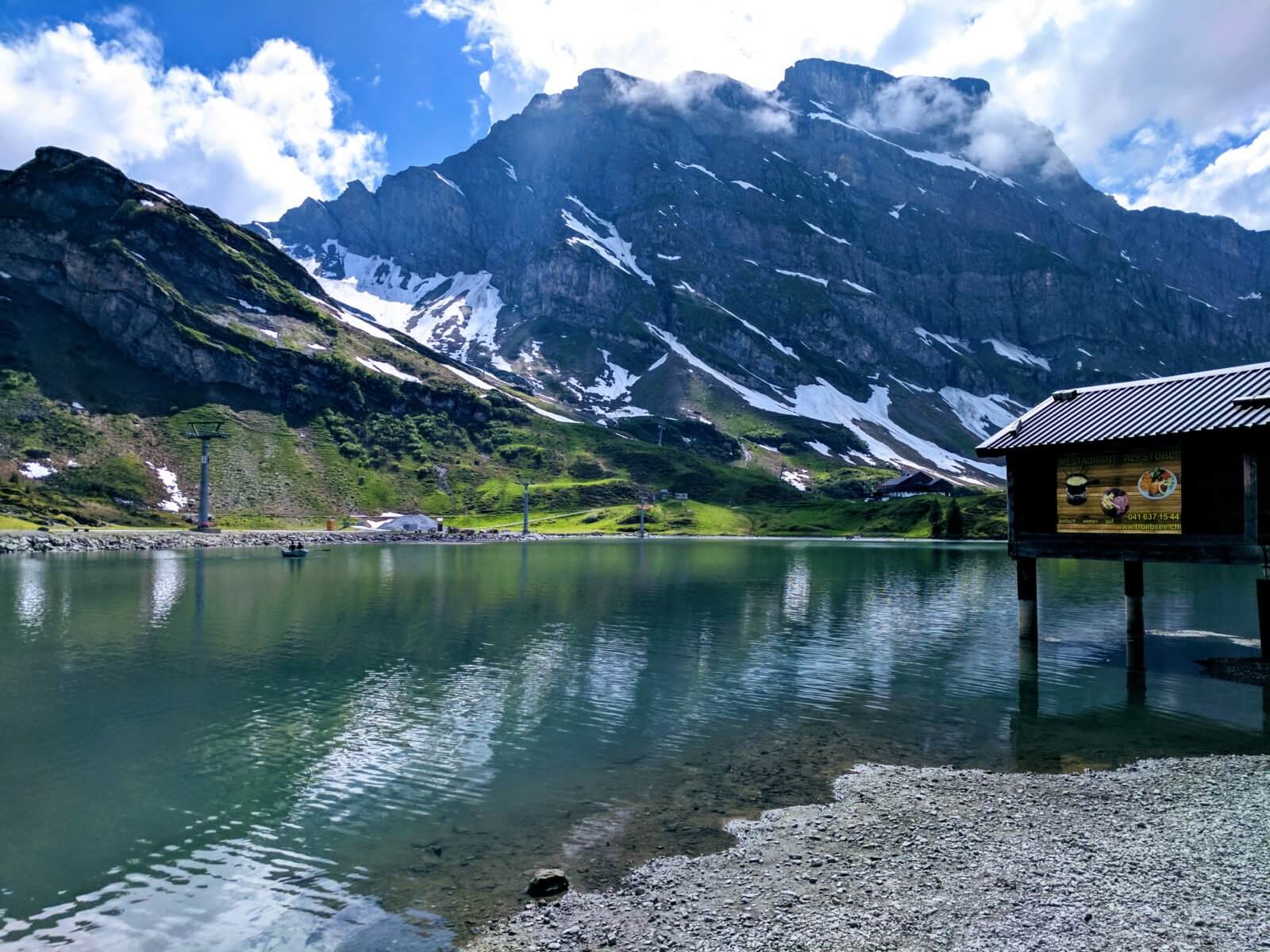 Mt Titlis is one of the most popular (thus, touristy) places to visit so don't be surprised if you're greeted by a massive crowd, waiting to board the cable car. We had to wait for almost 3 hours in the scorching heat, in a queue, before we could finally board the car. Once you're up there, however, the visit is totally worth it. There are a bunch of activities you can indulge in – Titlis Cliff Walk, which is a suspended bridge over the peaks of the Alps, giving you a chance to stare down at some admirable sights.  The Ice Flyer is yet another amazing thing to experience here, a chairlift that spans the glacier. The Glacier Grotto, Snow Tubing and Tobogganing are a few other exciting ways to spend your time here.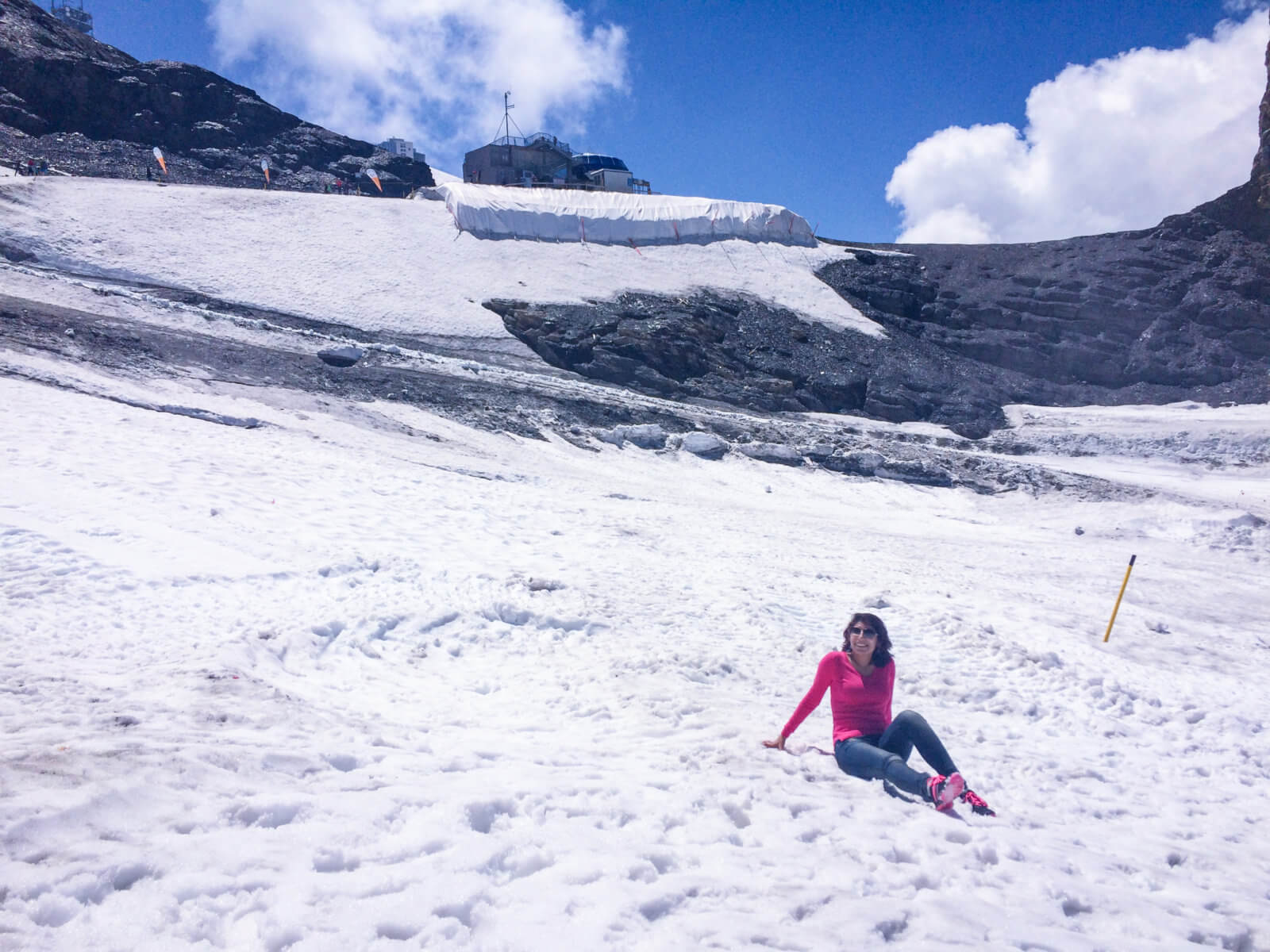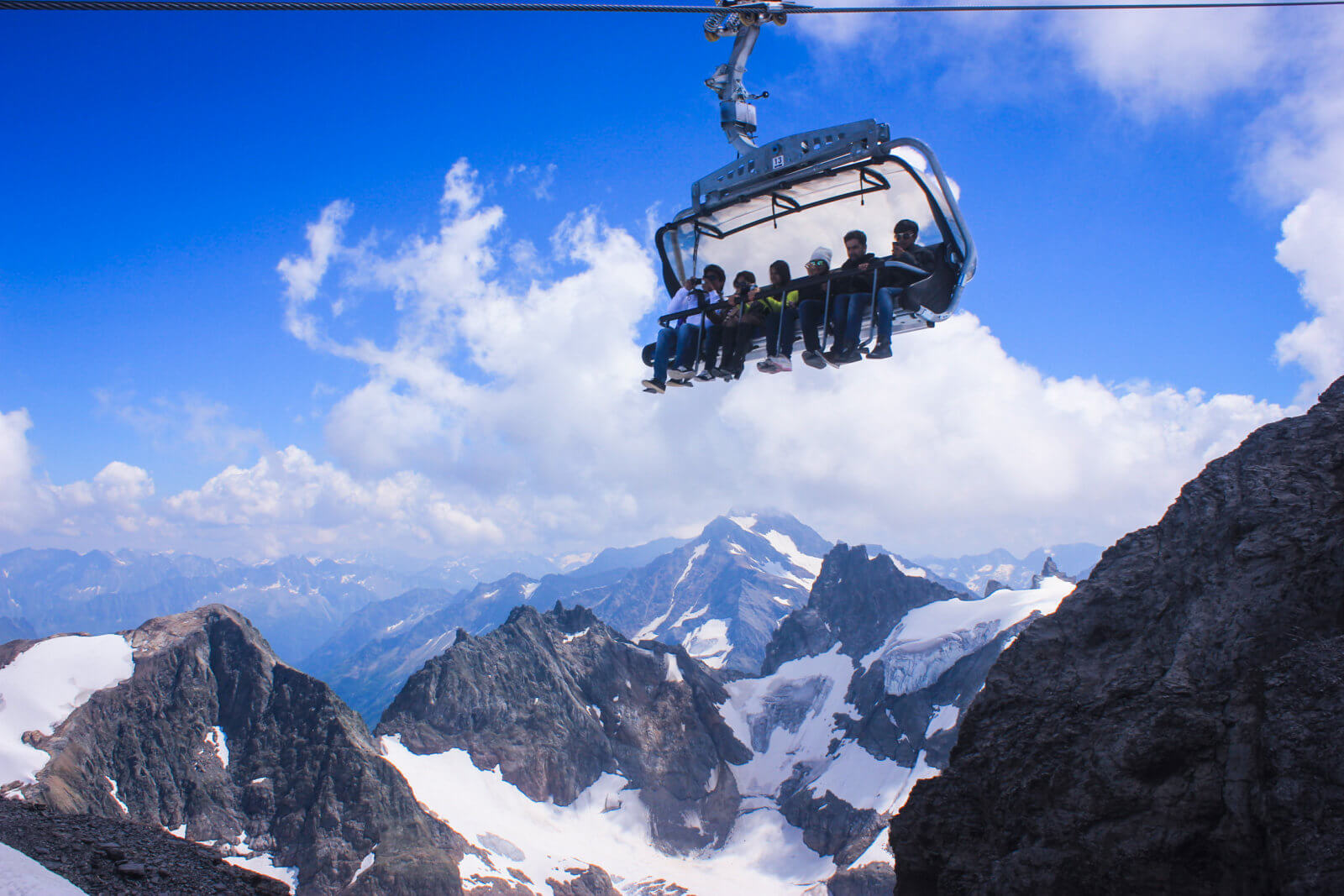 Head back to Lucerne for the night, after a brilliant day of playing in the snow.
---
Day 7: Lucerne – Interlaken
Welcome to Bernese Oberland, the most magnificent area in Switzerland. Lucerne to Interlaken qualifies as my favourite drive in this region. This 1-hour drive is most along the beautifully blue Lake Brienz, one of the two lakes responsible for the name of the town Interlaken (between two lakes). The best part about taking a road trip is, you can stop anywhere, anytime and for as long as you like, to take in the lovely sights and that's what we did! We decided to camp by Lake Thun (the other stunning lake responsible for the name of the town) and that was probably one of the best experiences I've ever had.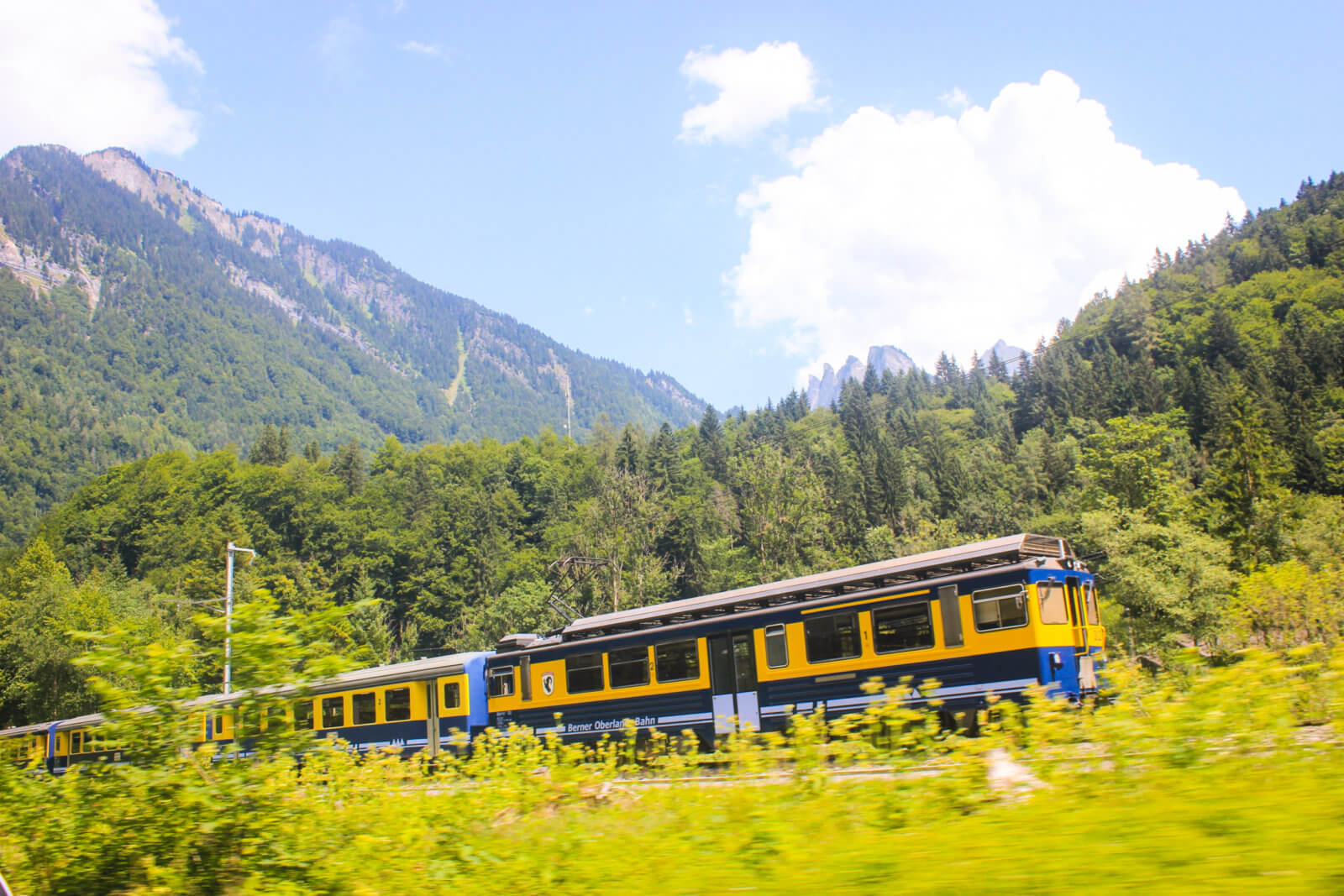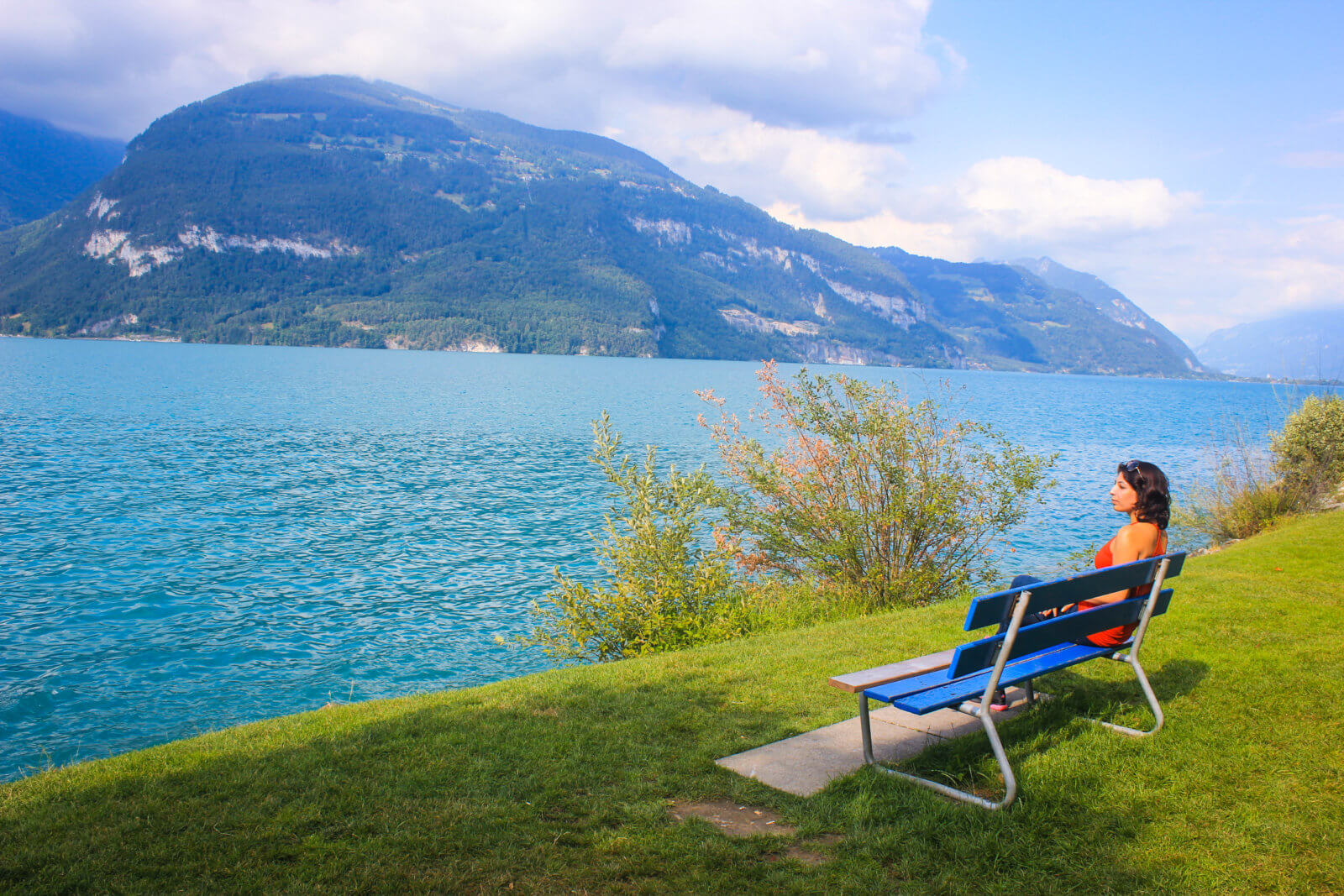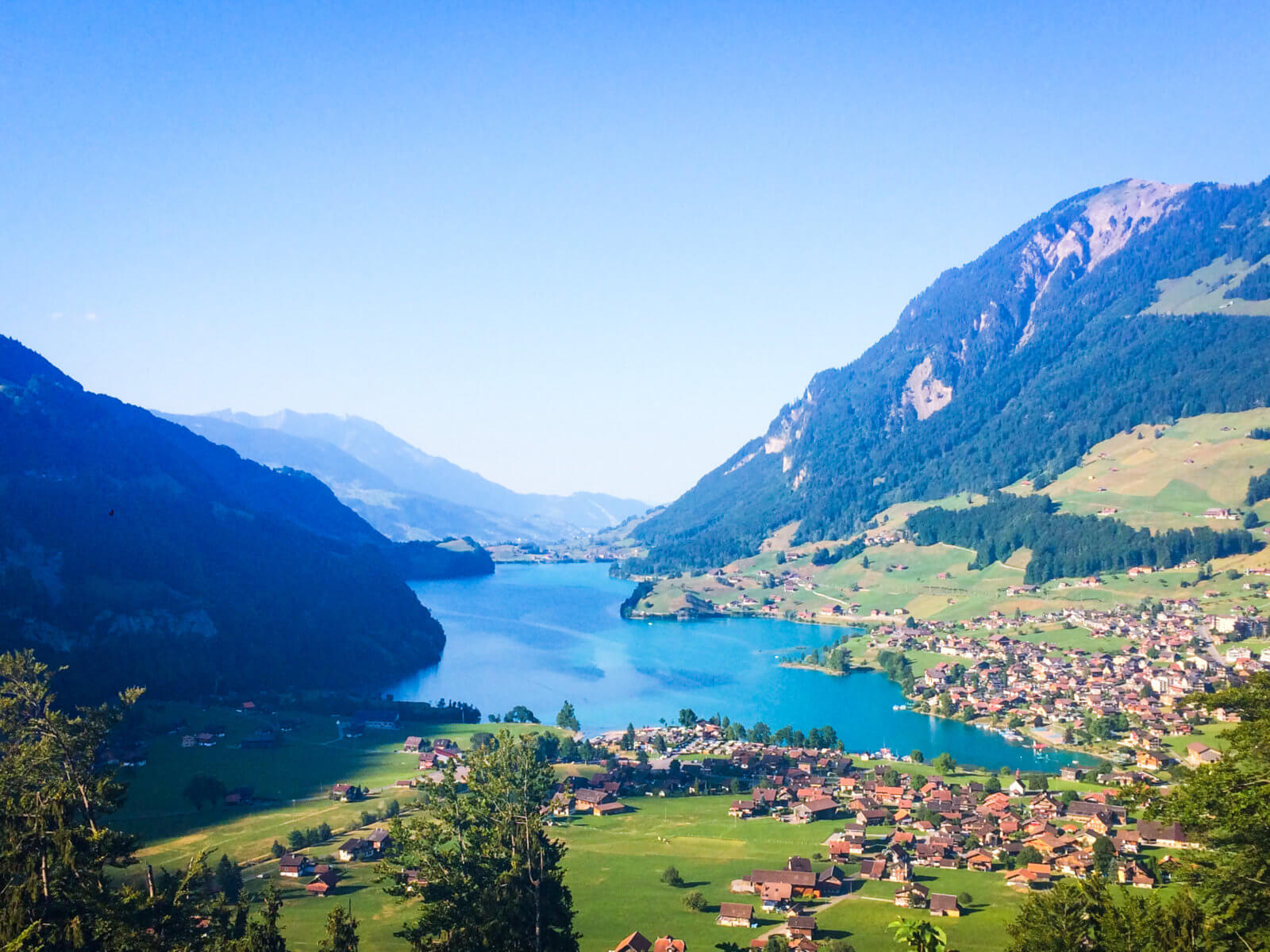 Suggested stay: Manor Farms Camping Grounds
Manor Farms camping ground is located right on Lake Thun and offers spaces for tents, campervans and fixed rooms (permanent set-ups), depending on your family size and requirements. We took a 2-bedroom tent through Eurocamp and I highly recommend it! With ample activities and a lakeside location, I would highly recommend you to spend this day making the most of your time at the beautiful campsite.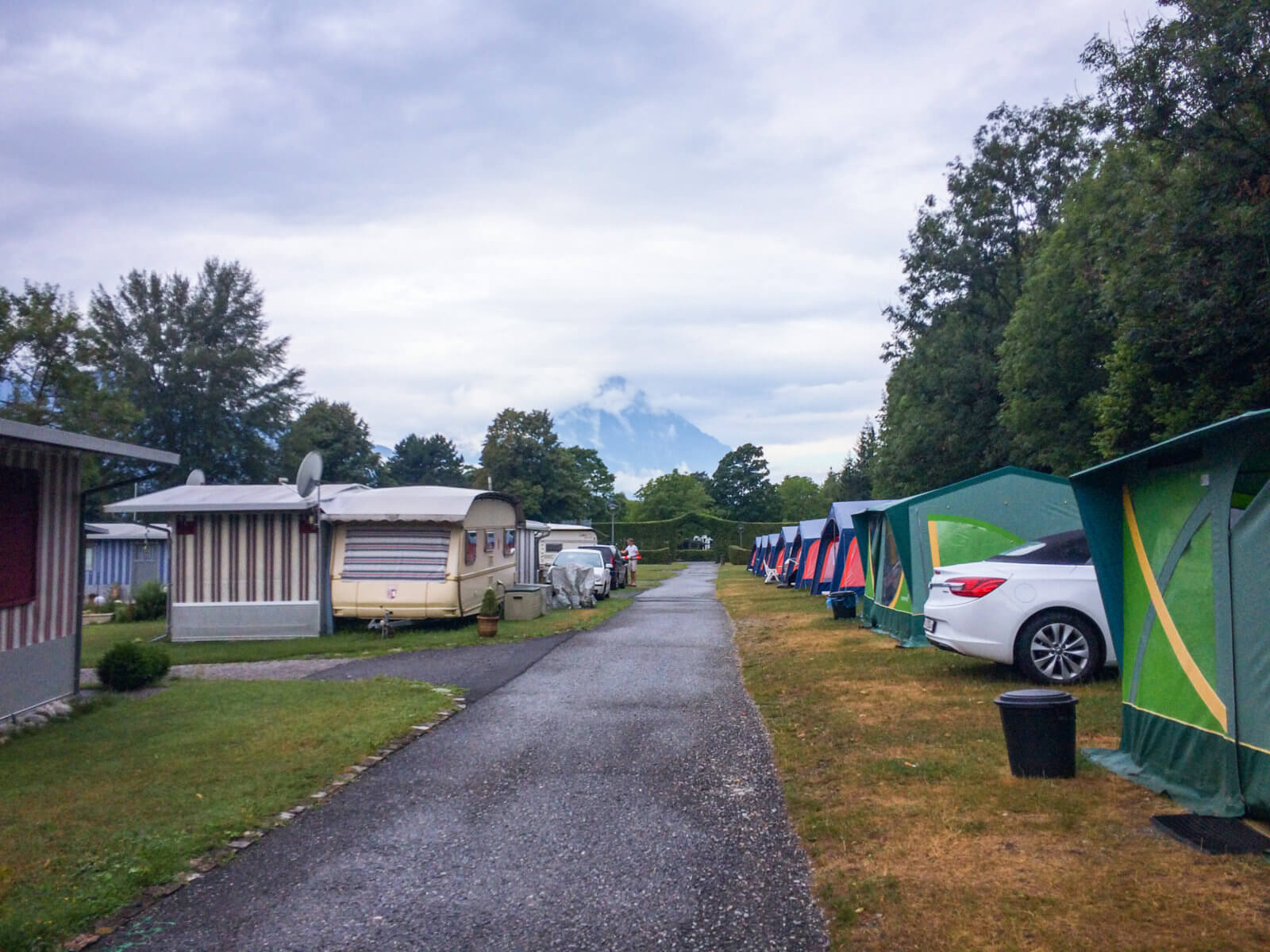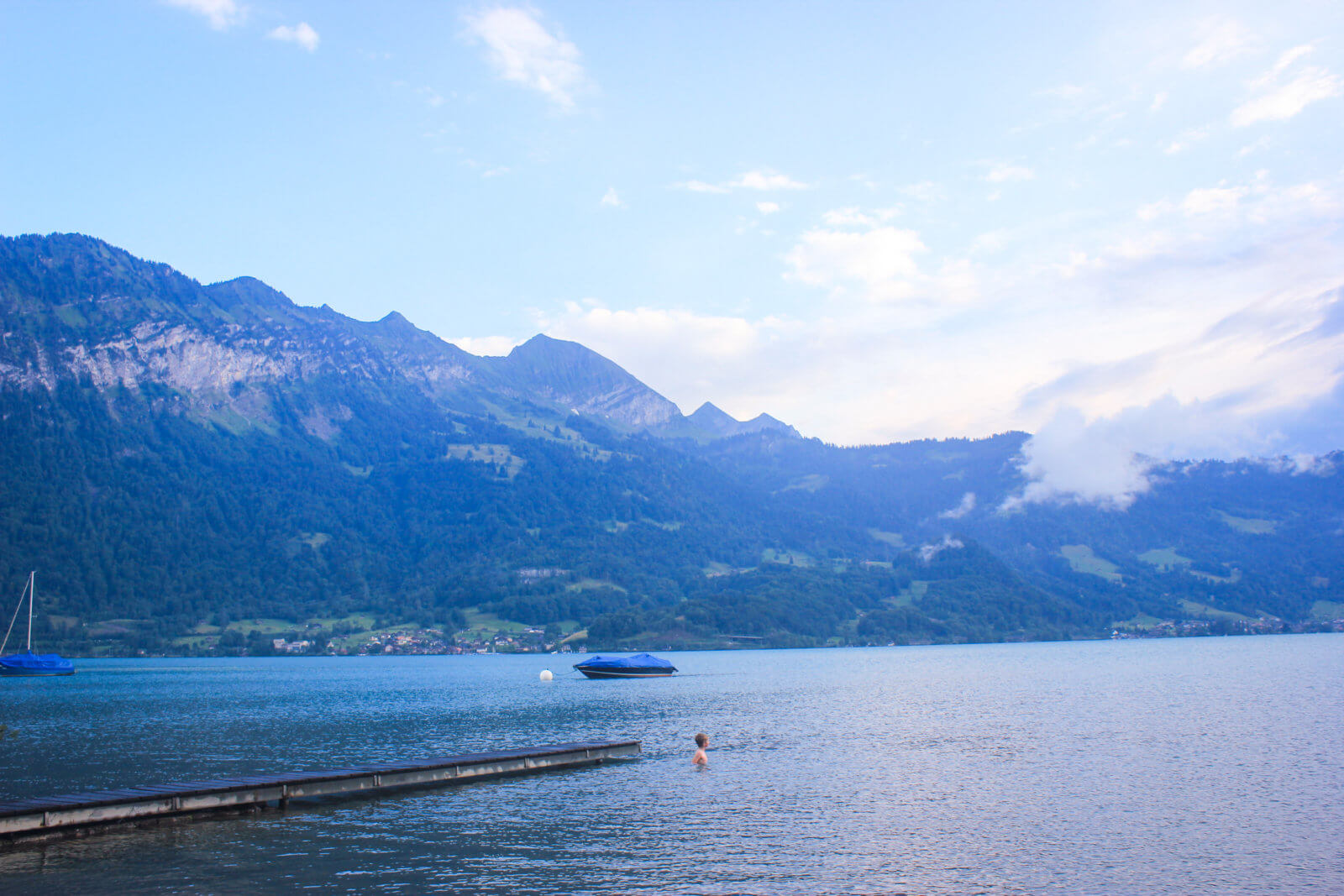 ---
Day 8: Interlaken
On day 8 of your itinerary for Switzerland, you can head to the town centre, lined with several cafes, restaurants yet green, scenic and peaceful. Here, you can choose one of many activities for the day, depending on the weather and the time available.  I highly recommend trying paragliding, a fantastic way of enjoying spectacular views of both the lakes and the scenic town in between the lakes. There are several other activities that you can choose  - from canyoning to rafting, skydiving, bungee, rafting, jet boat rides, waterskiing and what not!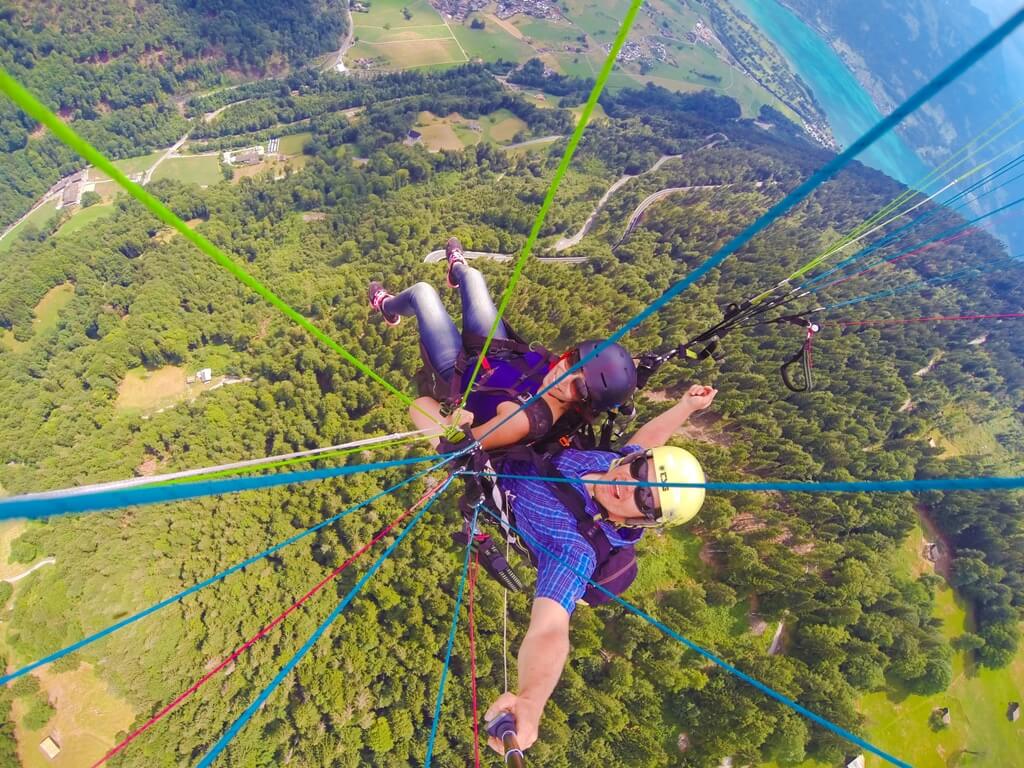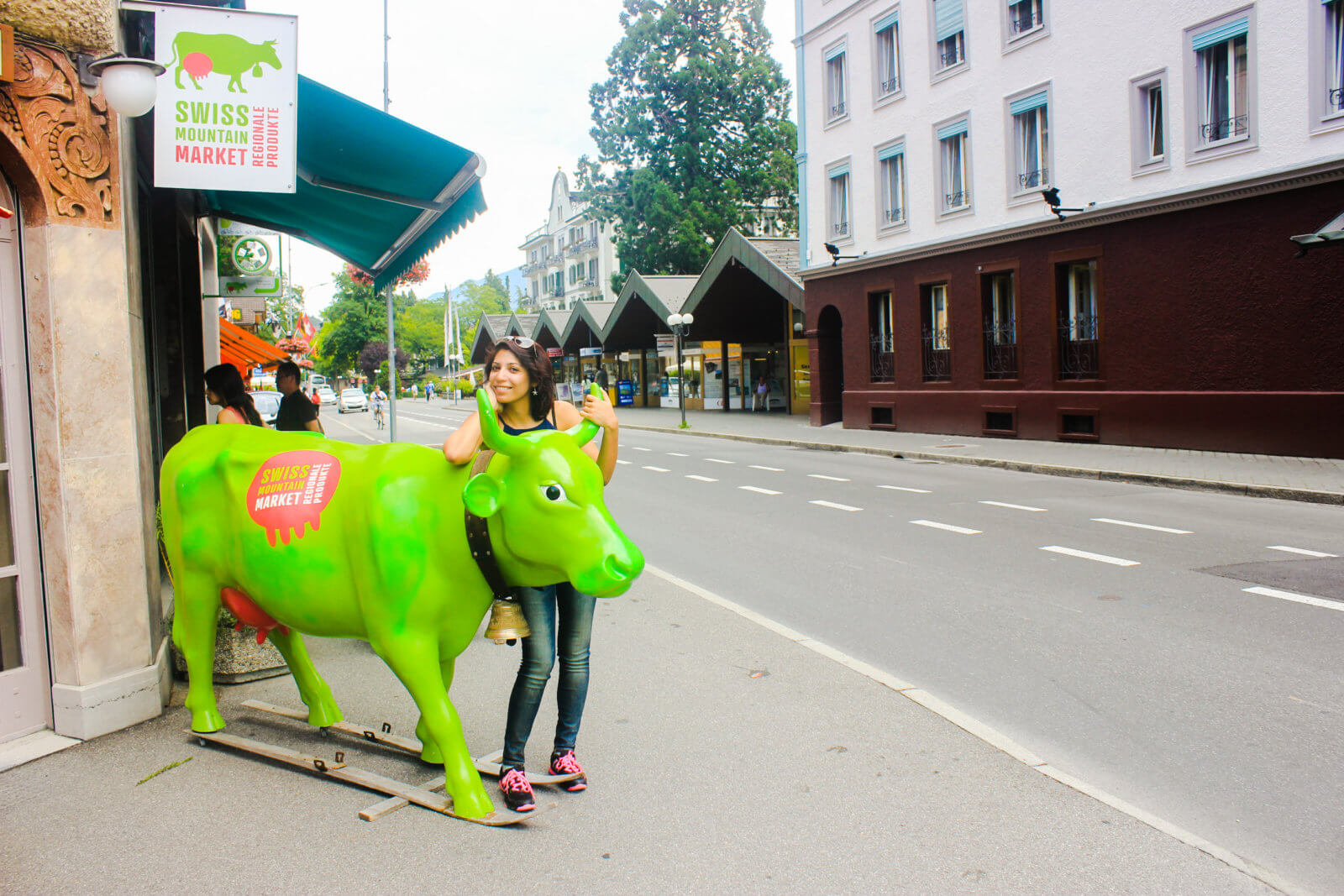 This is also where you'll find the best fondue and raclette in the country (in my opinion). Cheese and chocolate lovers CANNOT miss trying these two dishes, while in Switzerland.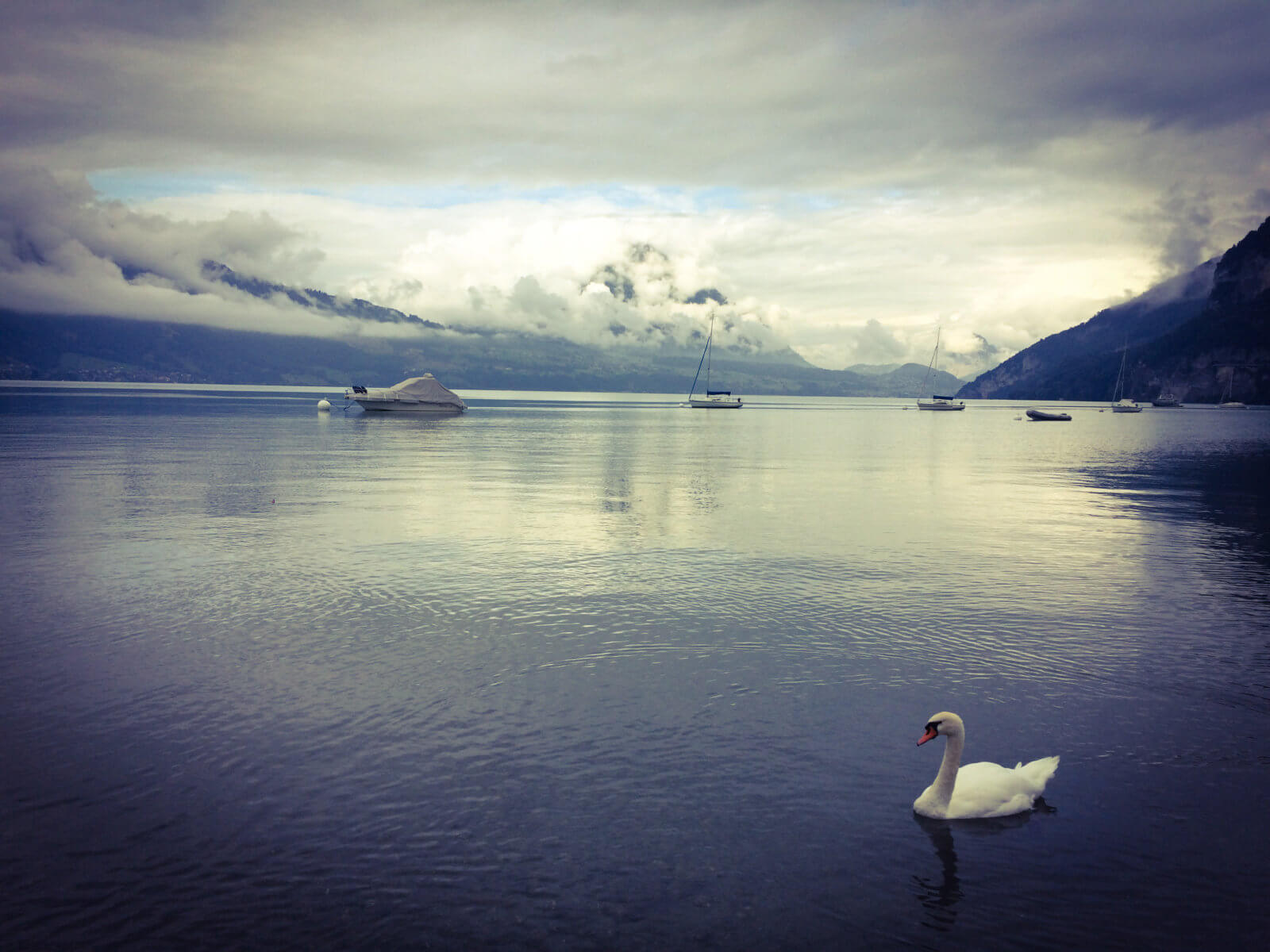 Click here to read about the Best Indian Restaurants in Interlaken.
---
Day 9: Interlaken – Grindelwald (Jungfrau)
A visit to the 'Top of Europe' is a key addition to any itinerary for Switzerland. This is going to be an exciting day because you will visit the highest peak in Europe – Jungfraujoch. Since we had rented a car, the one thing I was missing in Switzerland was the train experience and on this day, my wishes were fulfilled! I suggest driving from Interlaken to Grindelwald (40 minutes), yet another charming and picturesque village in the Swiss Alps. From here, board the modern cogwheel railway to Kleine Scheidegg, a station where you will change your train and board the Jungfrau Railway.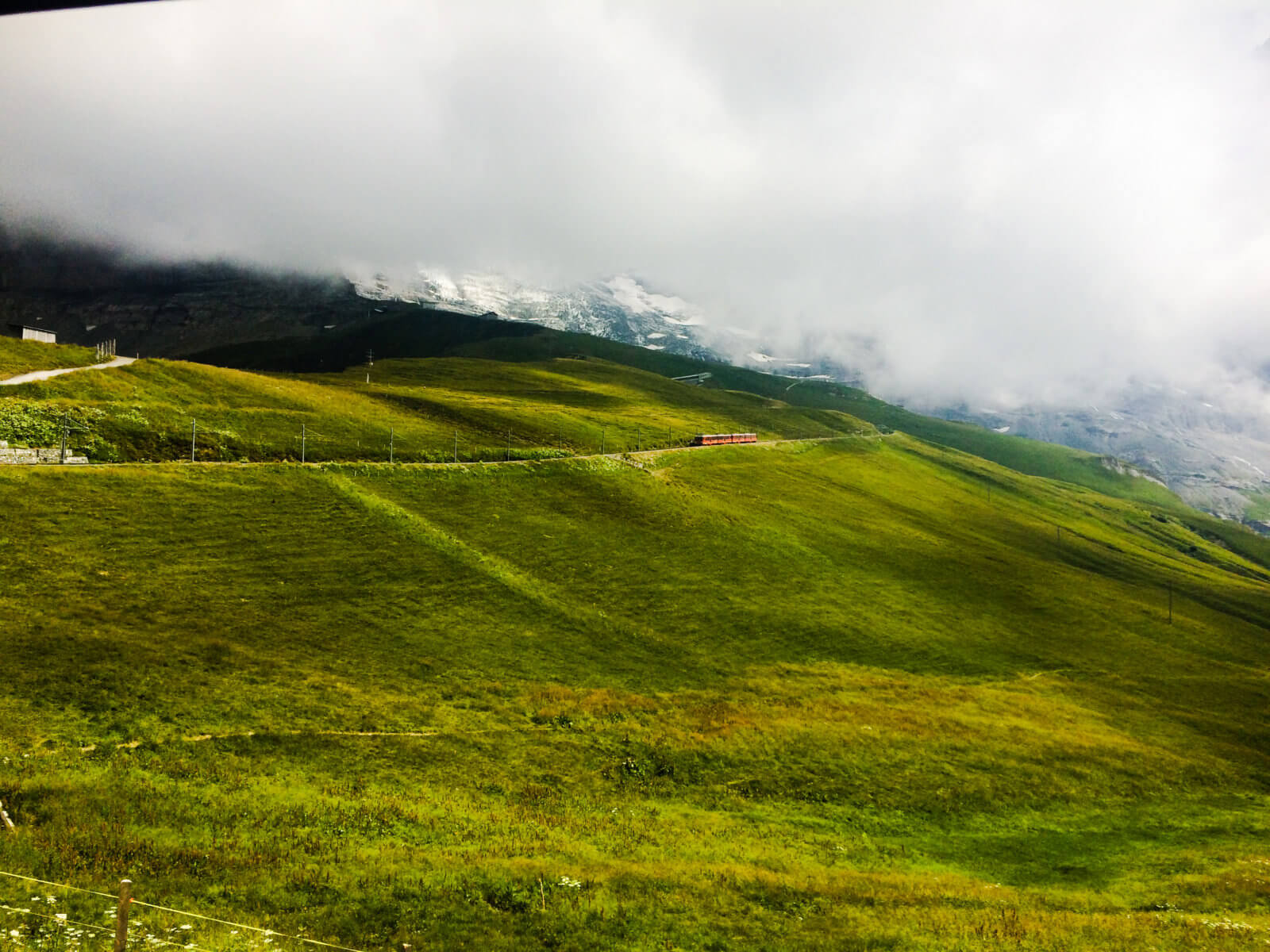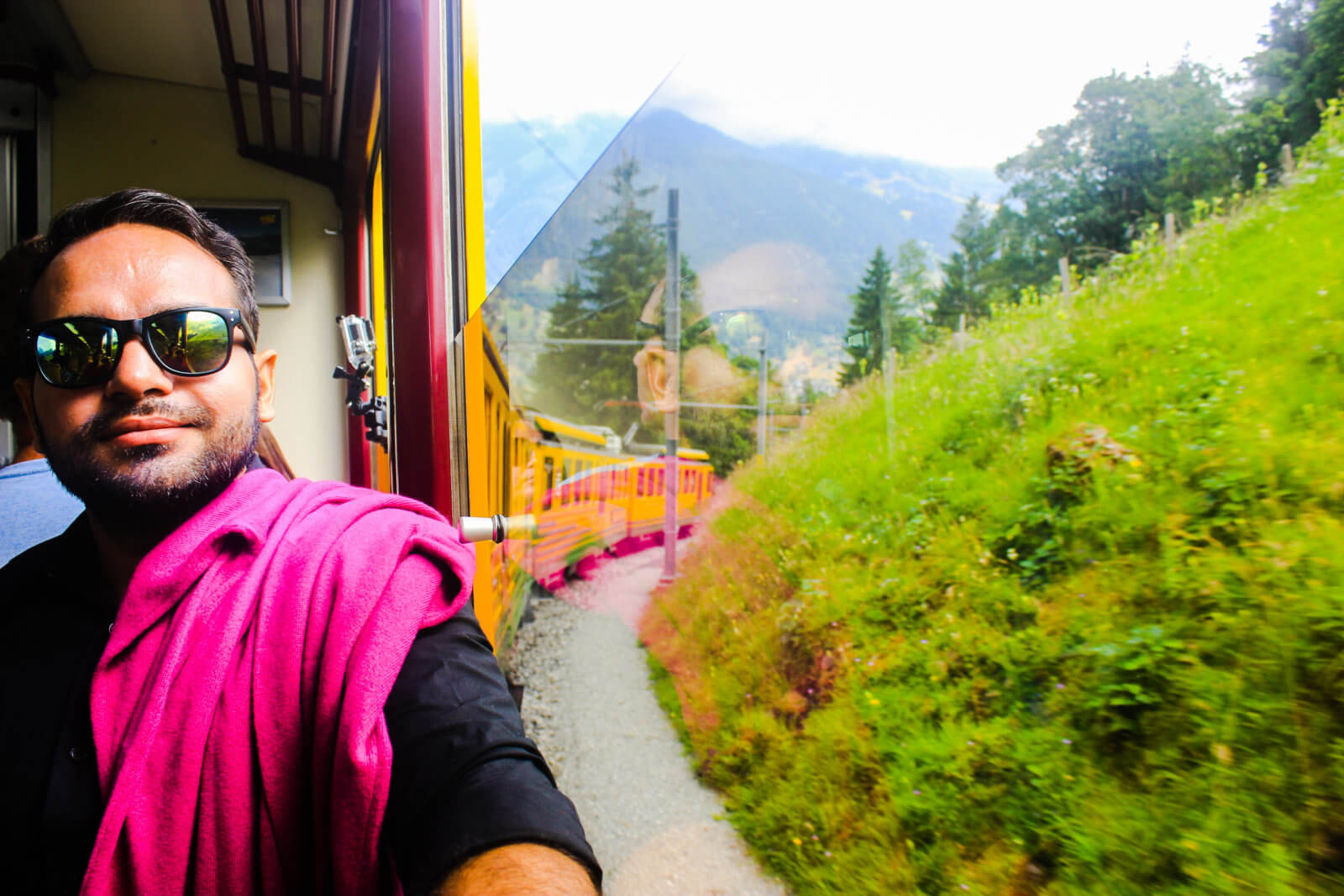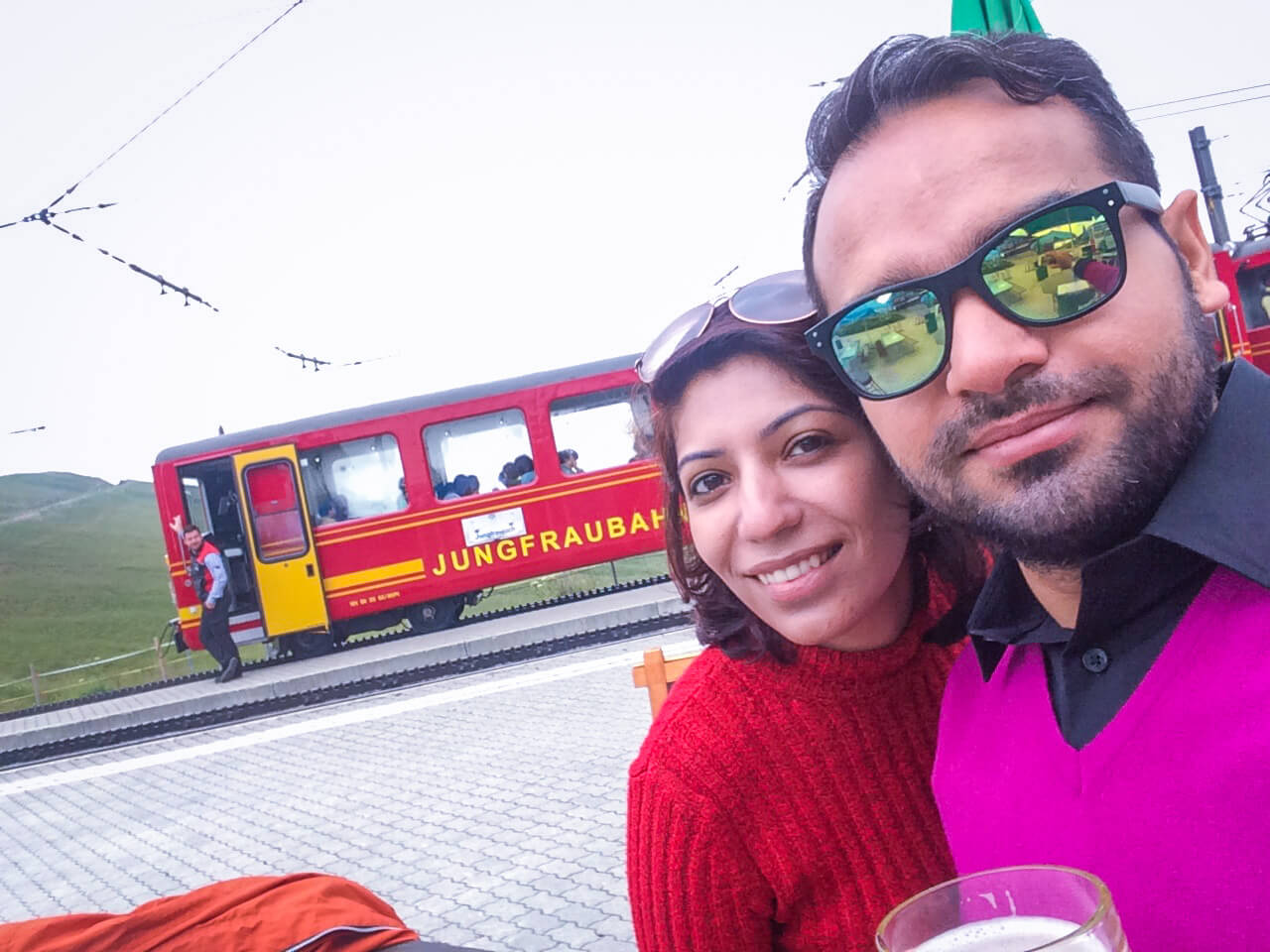 You will already begin to feel the chill in the air, the temperature is drastically lower here as compared to Grindelwald. You might have some time here to relax and enjoy a walk in the area before your next train. The Jungfrau rail will first take you to Eiger Glacier station, where you will stop for a few minutes to admire the gorgeous snow-capped hills from glass windows and then head to Jungfraujoch, also known as the Top of Europe.
If you're lucky, you will be greeted with vistas of blue skies and white snow, and a lot of people enjoying winter sports. There are chocolate shops, factories, restaurants and cafes here to enjoy some warm time for those who might feel too cold. Others might want to experience some zip lining or tobogganing in this enchanting place.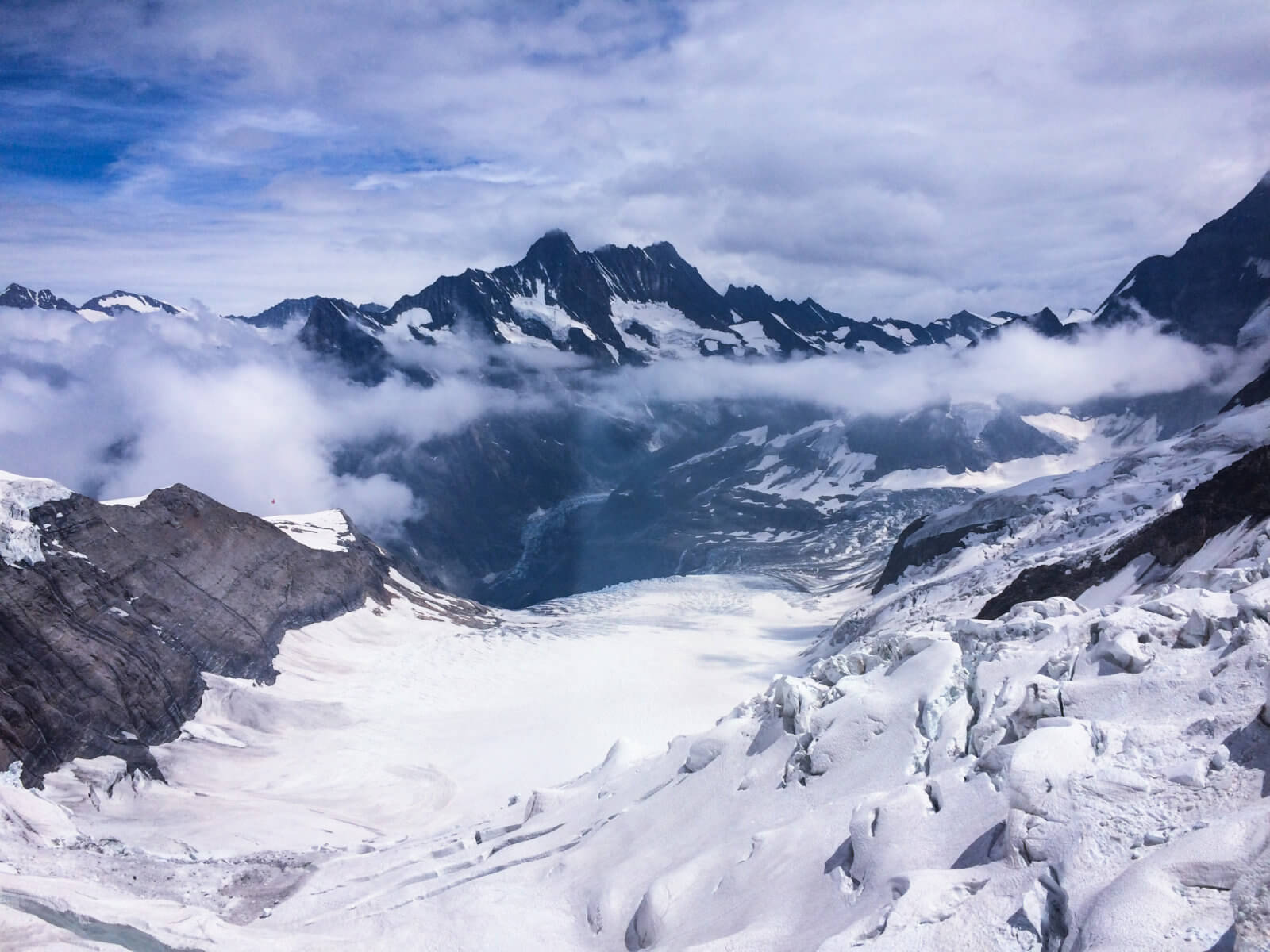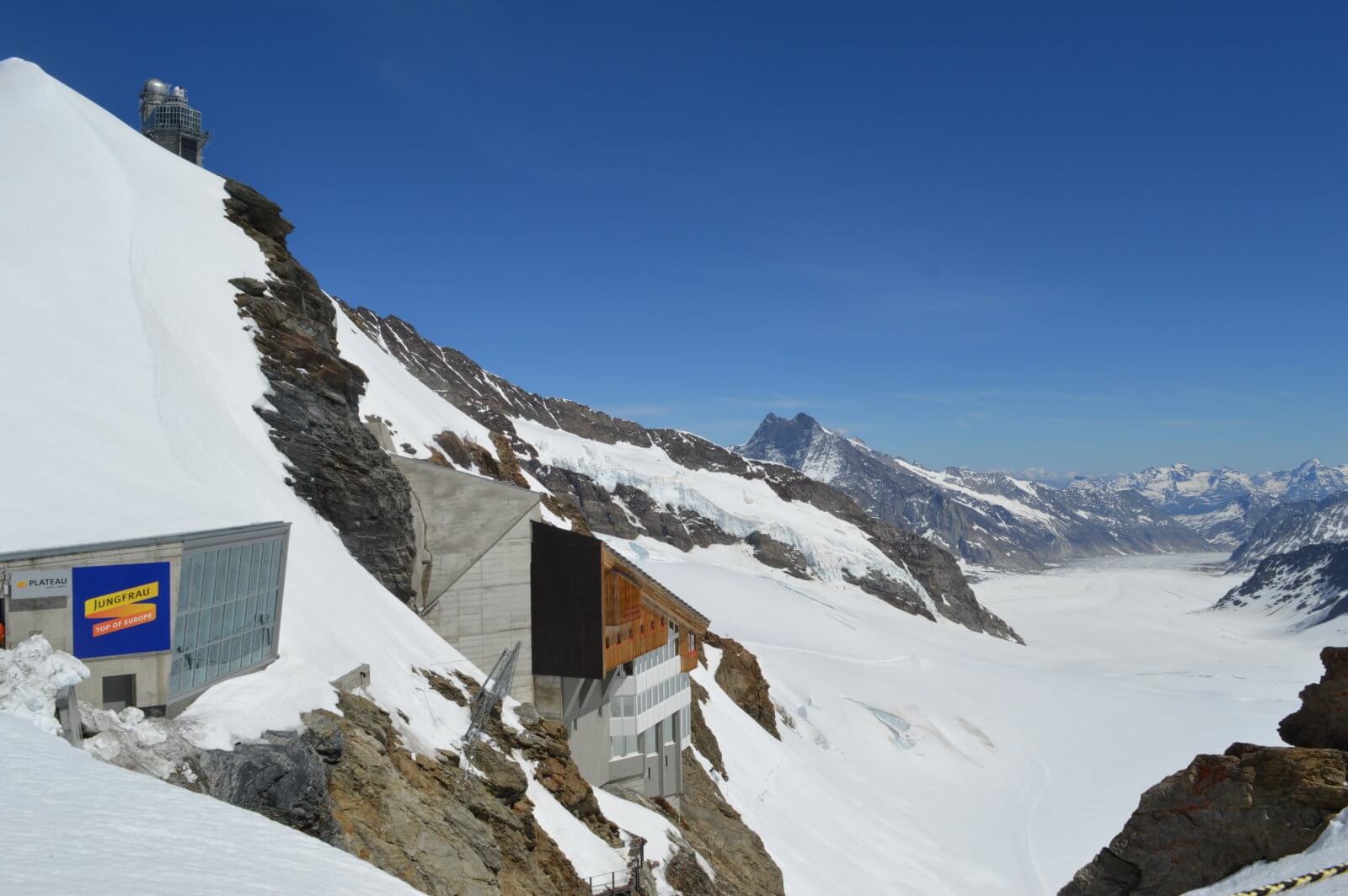 Note: although rare, tickets to the Jungrau Rail sometimes sell out for the day during peak tourist season. If you're travelling during July / August, make sure to book your tickets in advance.
---
Day 10: Interlaken – Bern – Montreux
On day 7 of your itinerary for Switzerland, head out towards Bern, the capital of Switzerland (45 minutes drove). Although not as big as Zurich or Geneva, Bern is a mid-sized city located on the foot of the Alps and home to many architecturally appealing buildings such as churches, museums and political places (such as Parliament building). Walk around the turquoise-watered river Aare, in the old town, with its cobbled stone streets, chiming bells of the church, clock tower, fountains and bridges.
Unless you're interested in visiting one of the museums or the churches here, relish a meal here before heading towards Montreux (1 hour, 15 minutes), where you will also visit Chateau de Chillon, a medieval fortress located on the banks of Lake Geneva. I suggest spending the night here instead of Bern as not only is this sleepy town more laid back and calm but it is also a great base for the next day's trip on the Chocolate Train!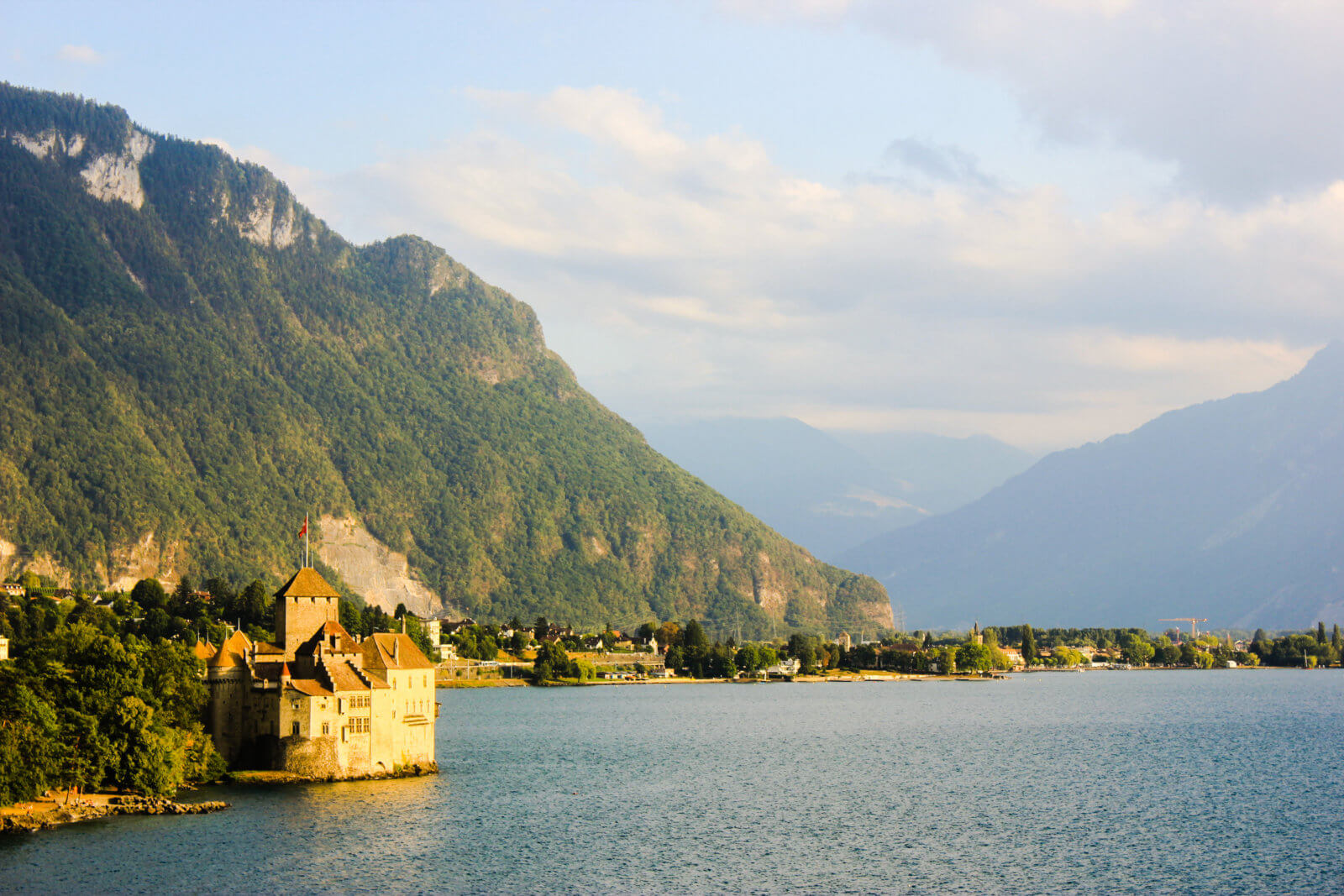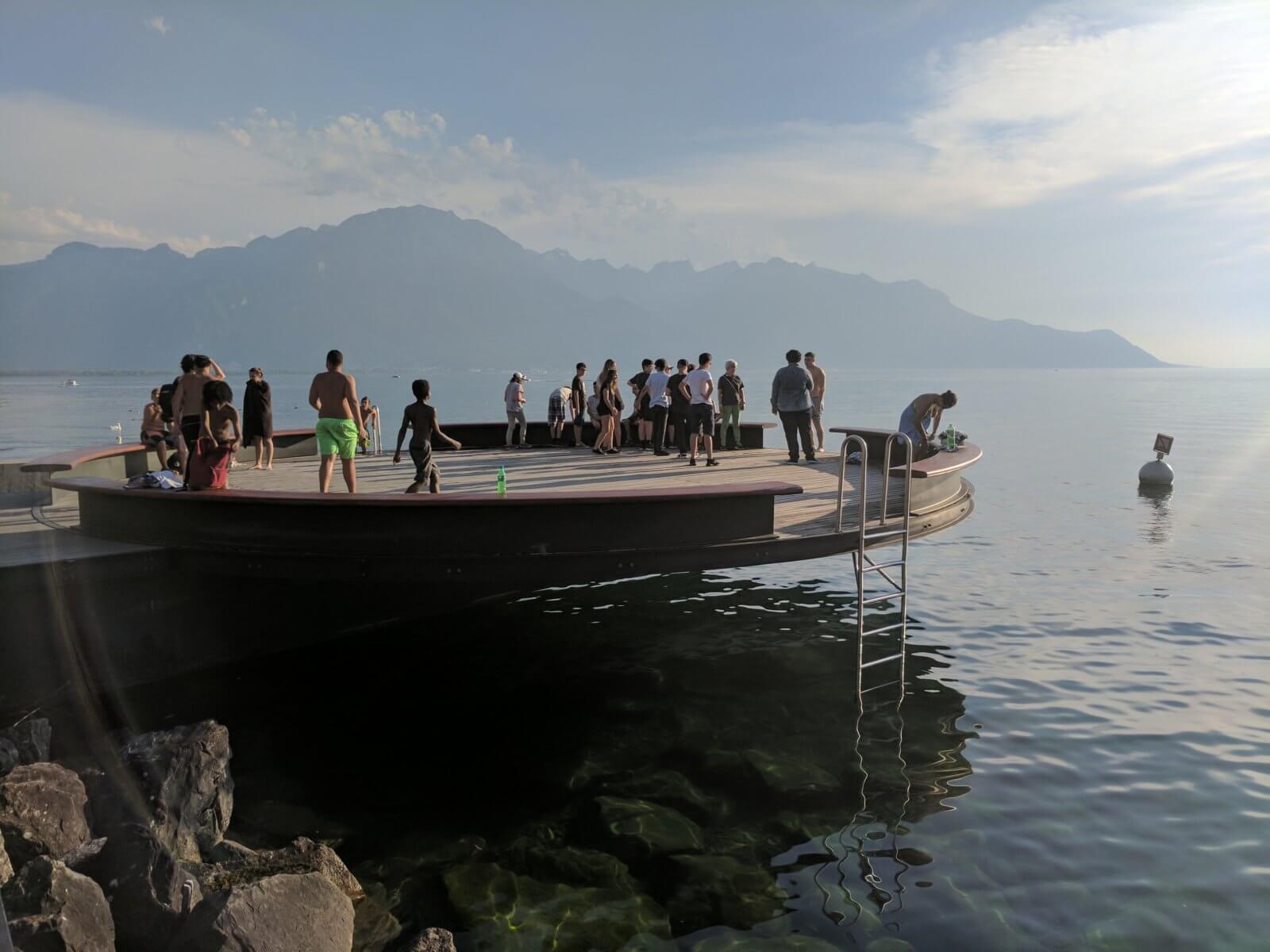 Book your hotel in Montreux here.
---
Day 11: Chocolate train
This full day tour from Montreux is a pleasurable and unique one to experience. Yet another fabulous train journey, this train itself is special! You feel as if you've gone back in time to an elegant 19th-century rail journey with charming coaches, as you travel towards the medieval town of Gruyeres. You will be served croissants and chocolate on the train before you arrive at Gruyeres, which is also where the famous Cheese factory is located, right next to the station. After tasting some of the best cheese collection in the world and learning about how different kinds of cheese is made and the history behind the various names, you can board a bus to Gruyeres castle. Roam about on your own for a while, have your lunch in the quaint town before you board your bus to Broc, for a tour of the Nestle-Callier chocolate factory.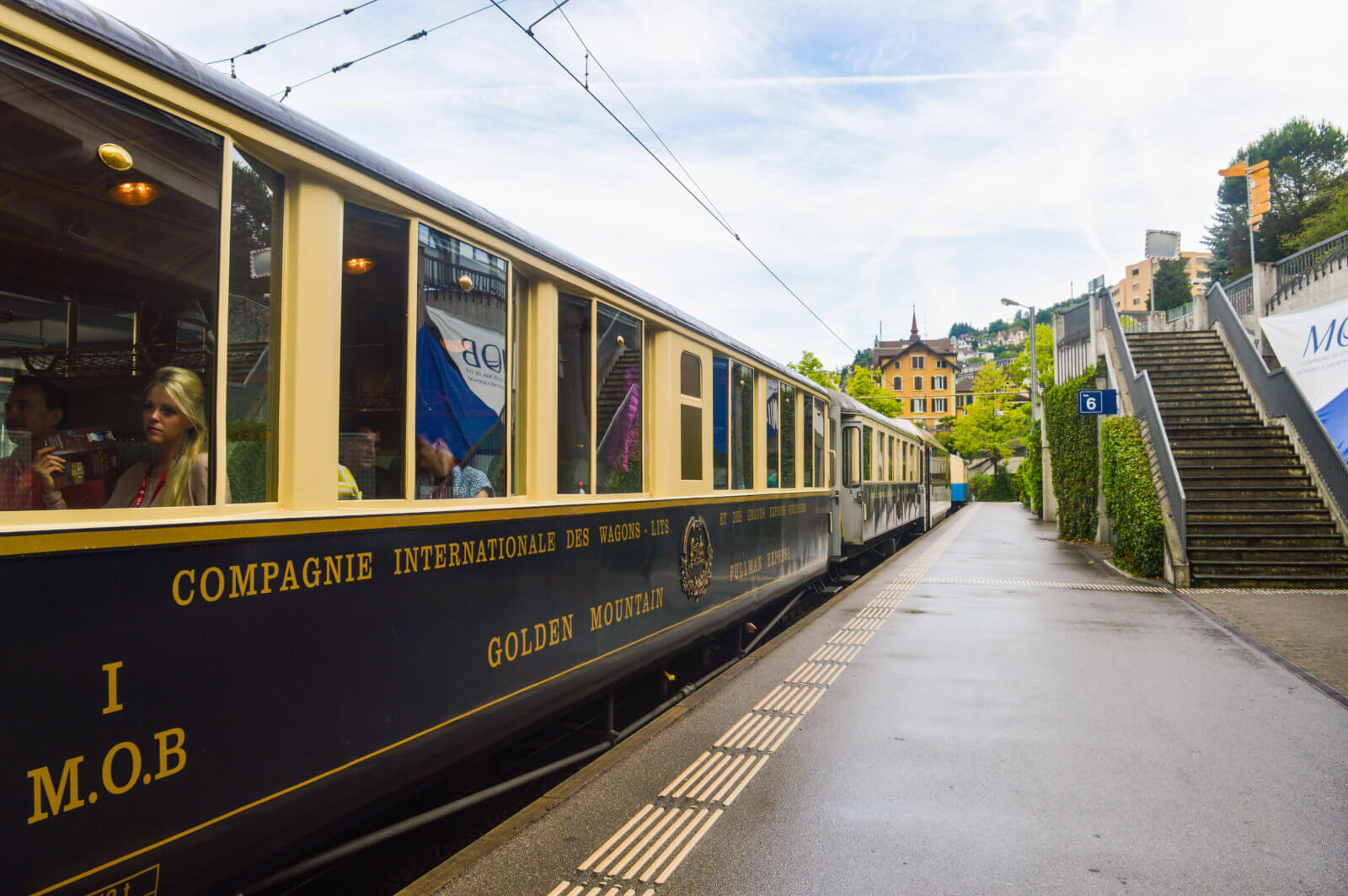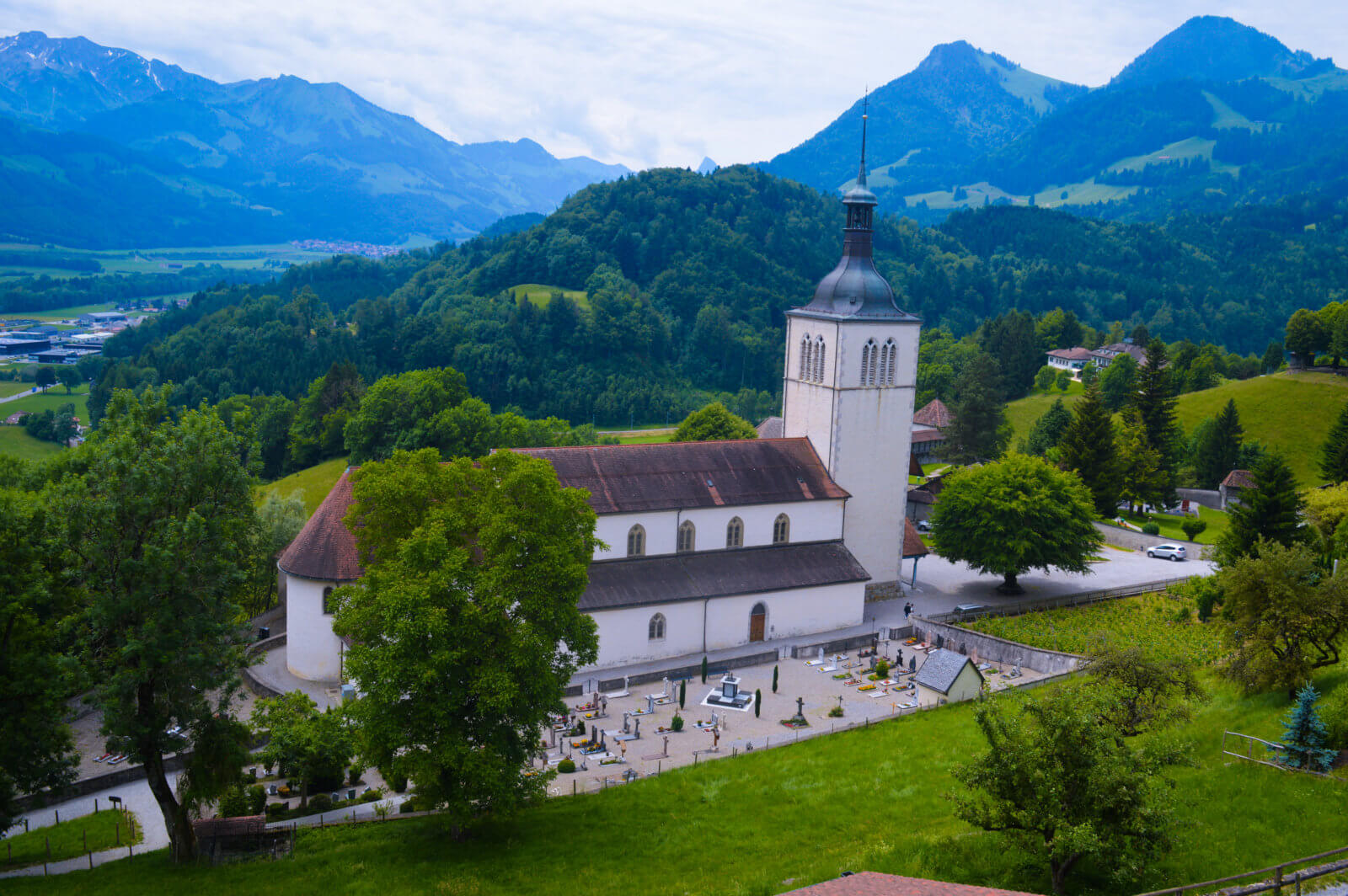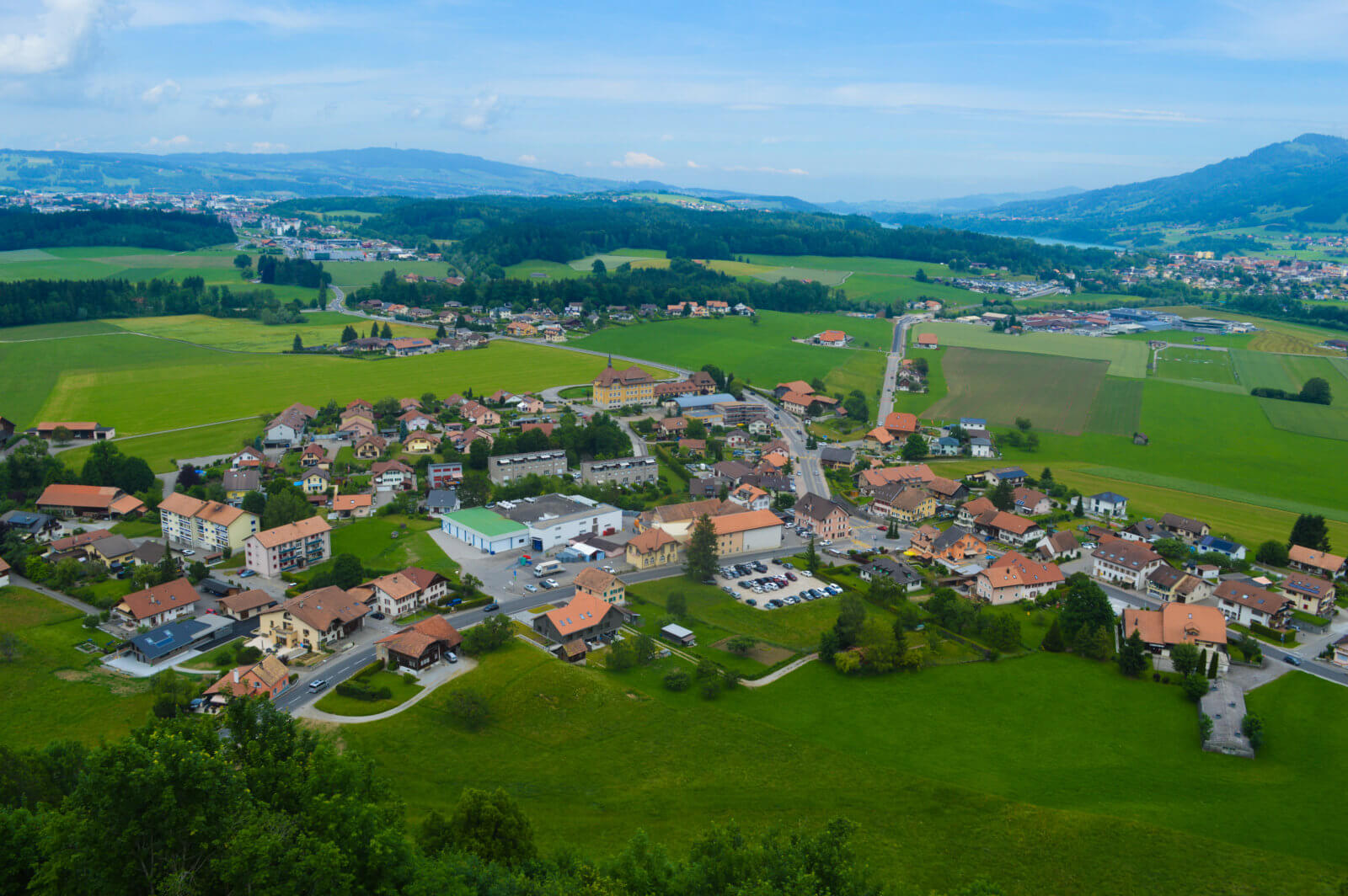 Sample incredibly delicious chocolates here and pick a few to bring back with you if you like! By early evening, you will be back on your train and headed towards Montreux for the night.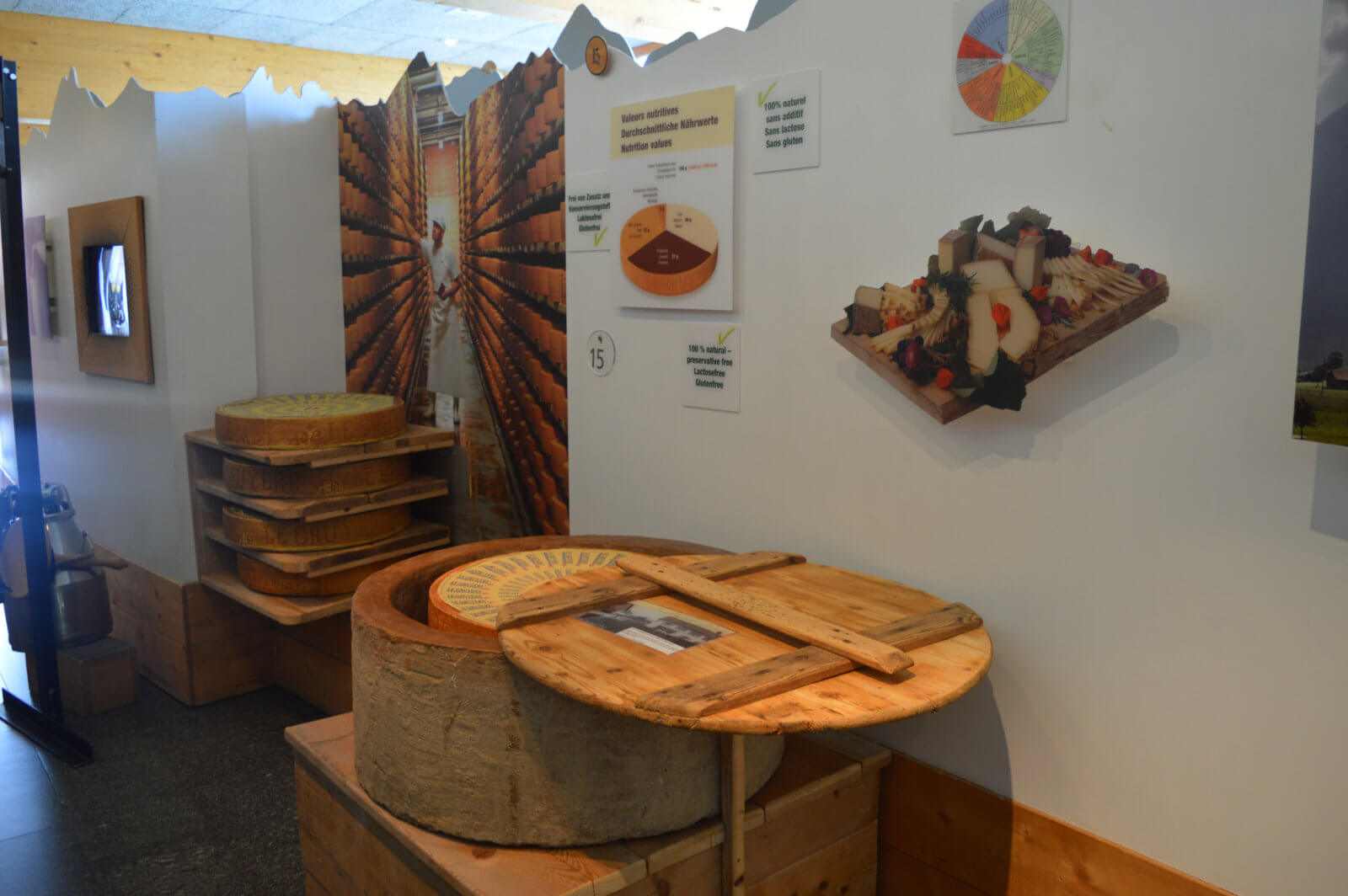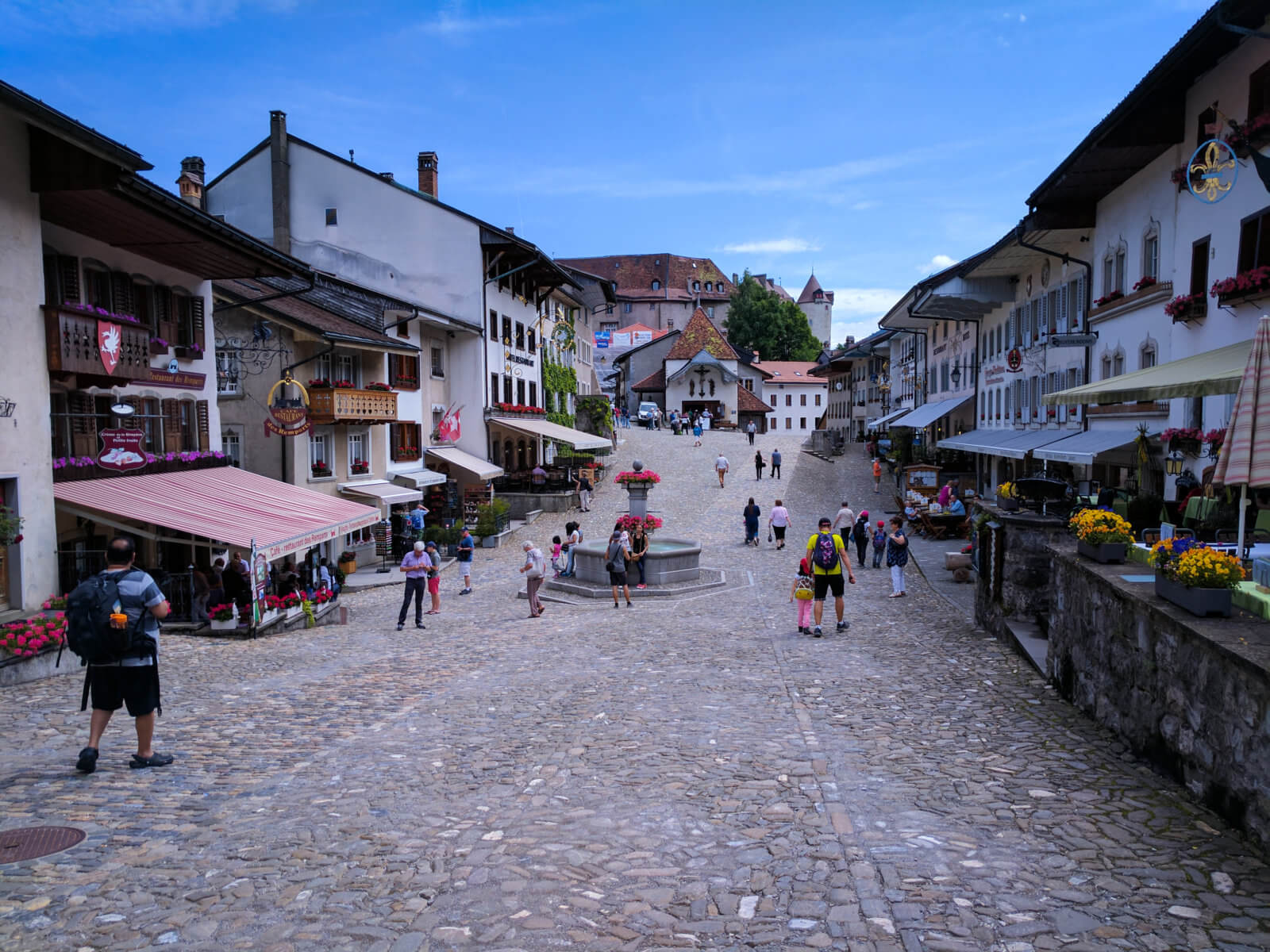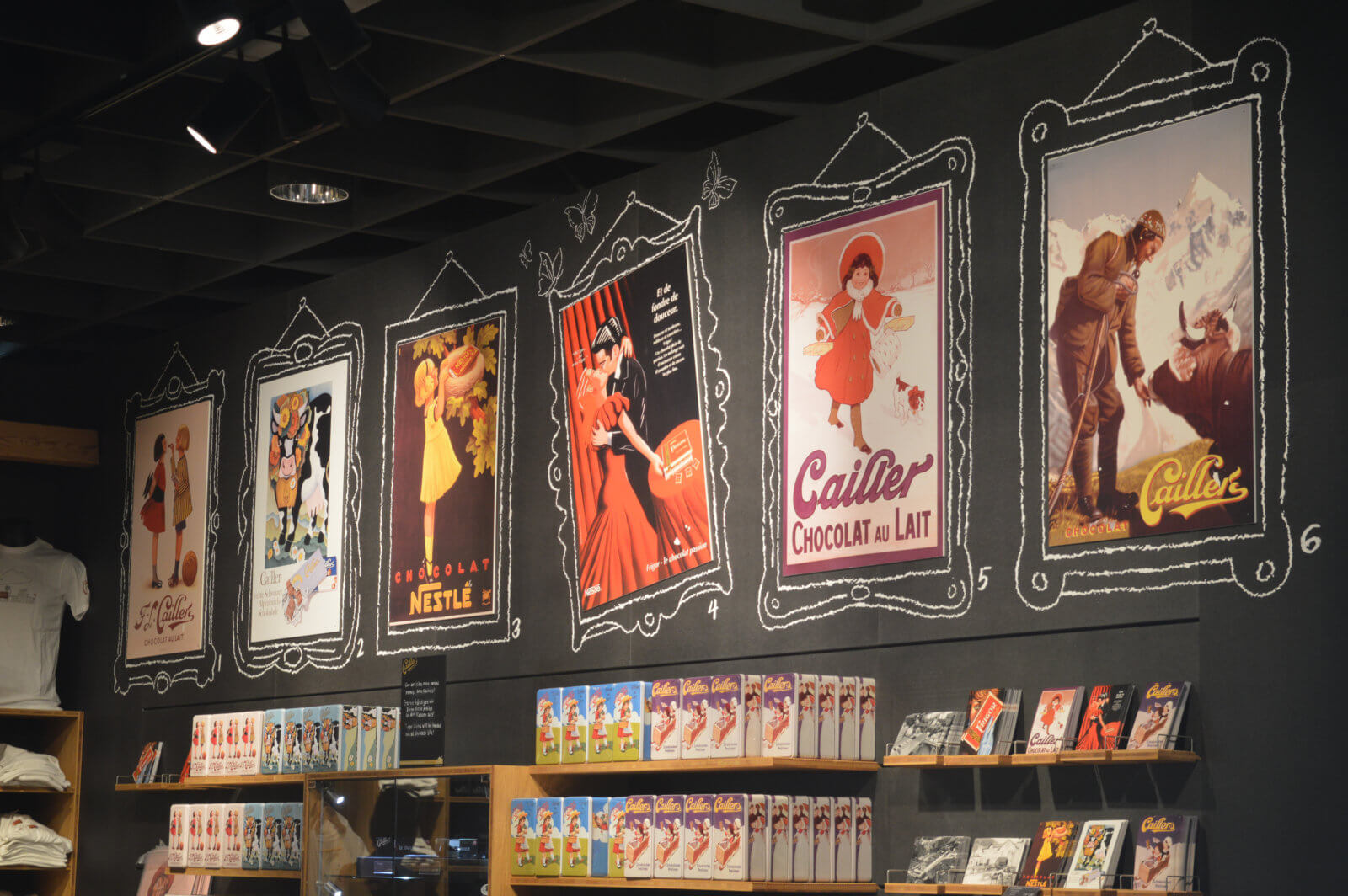 ---
Day 12: Montreux – Geneva
On day 12 of your itinerary for Switzerland, head to Geneva (1.5-hour drive). You have one full day to explore one of the biggest cities in Switzerland.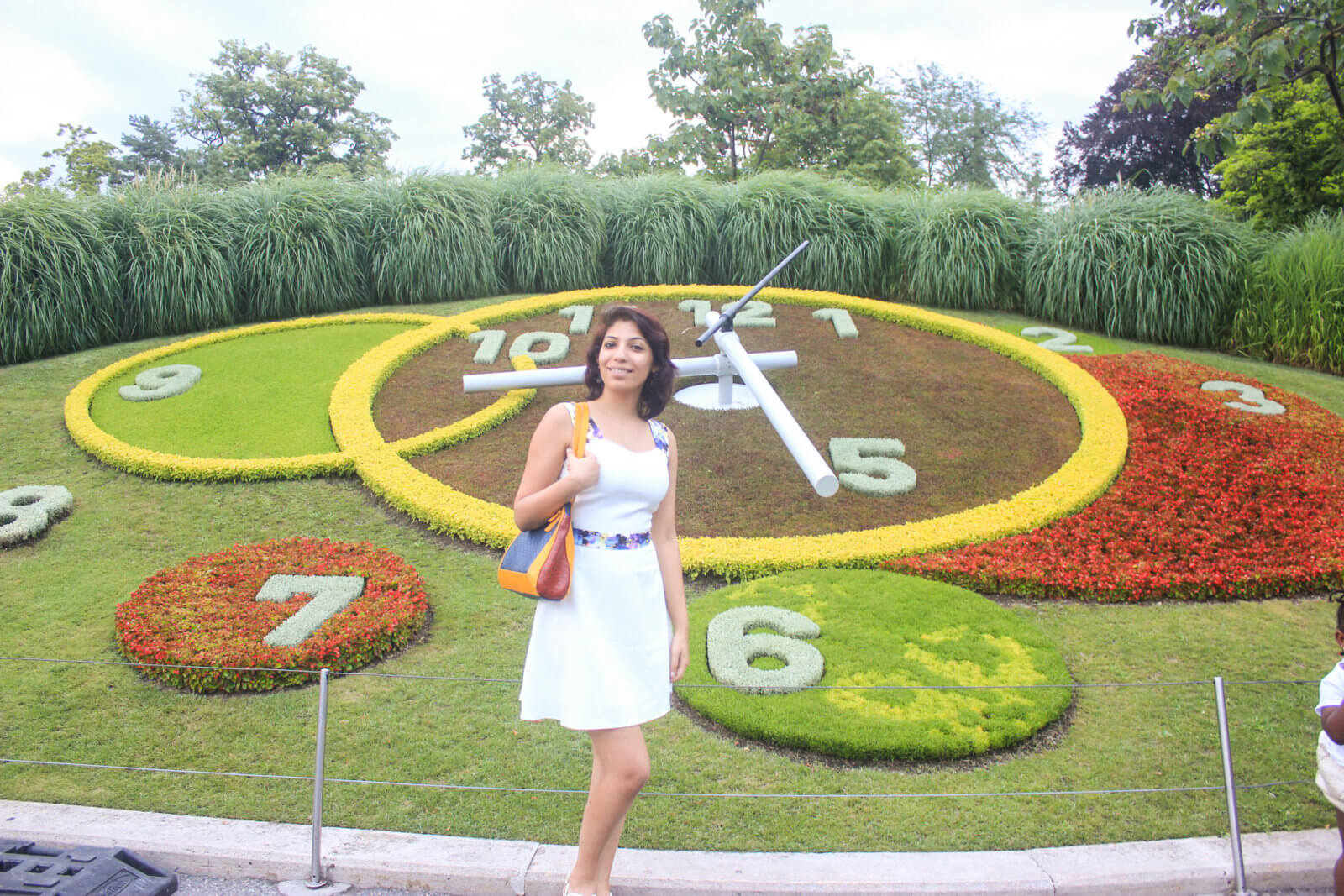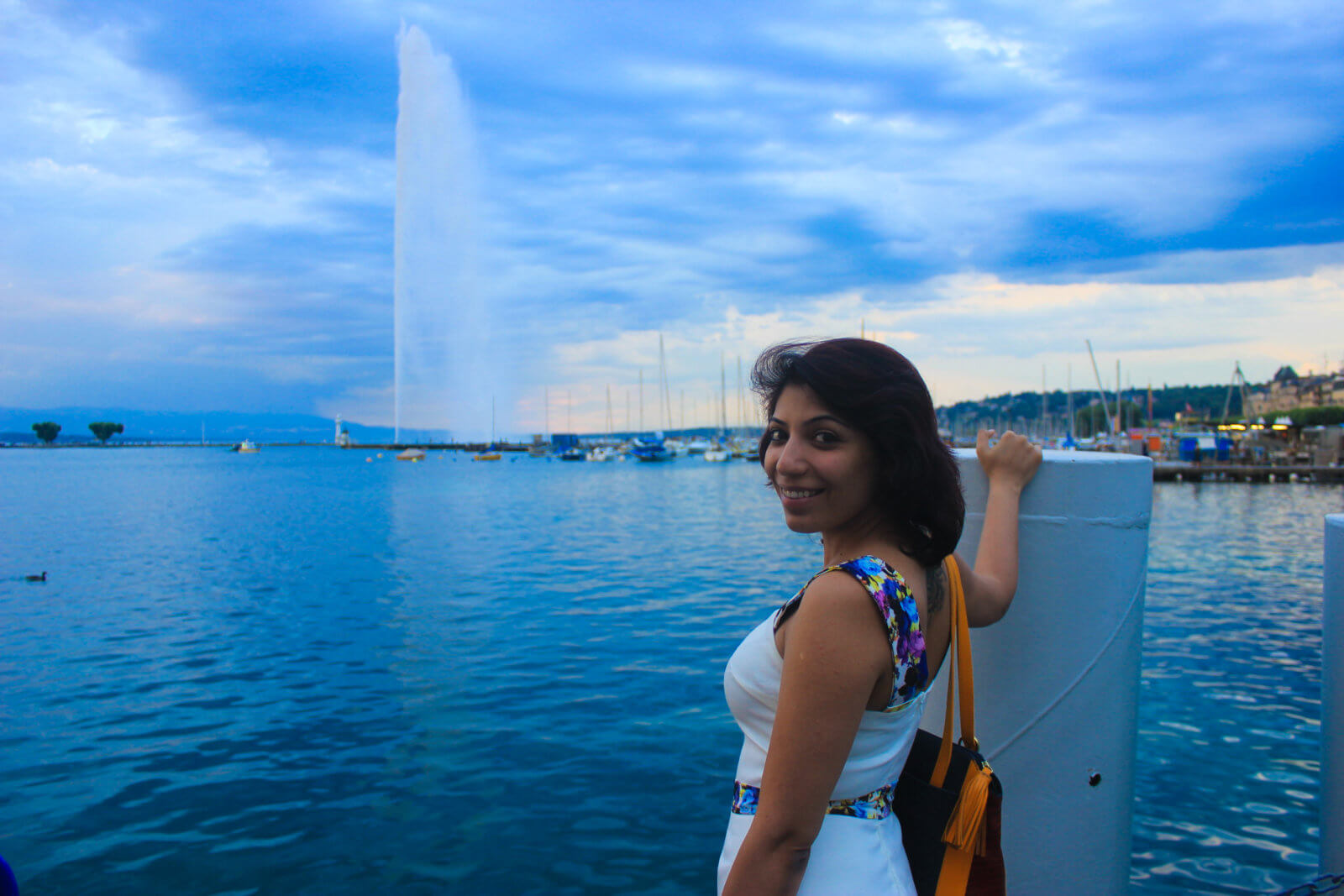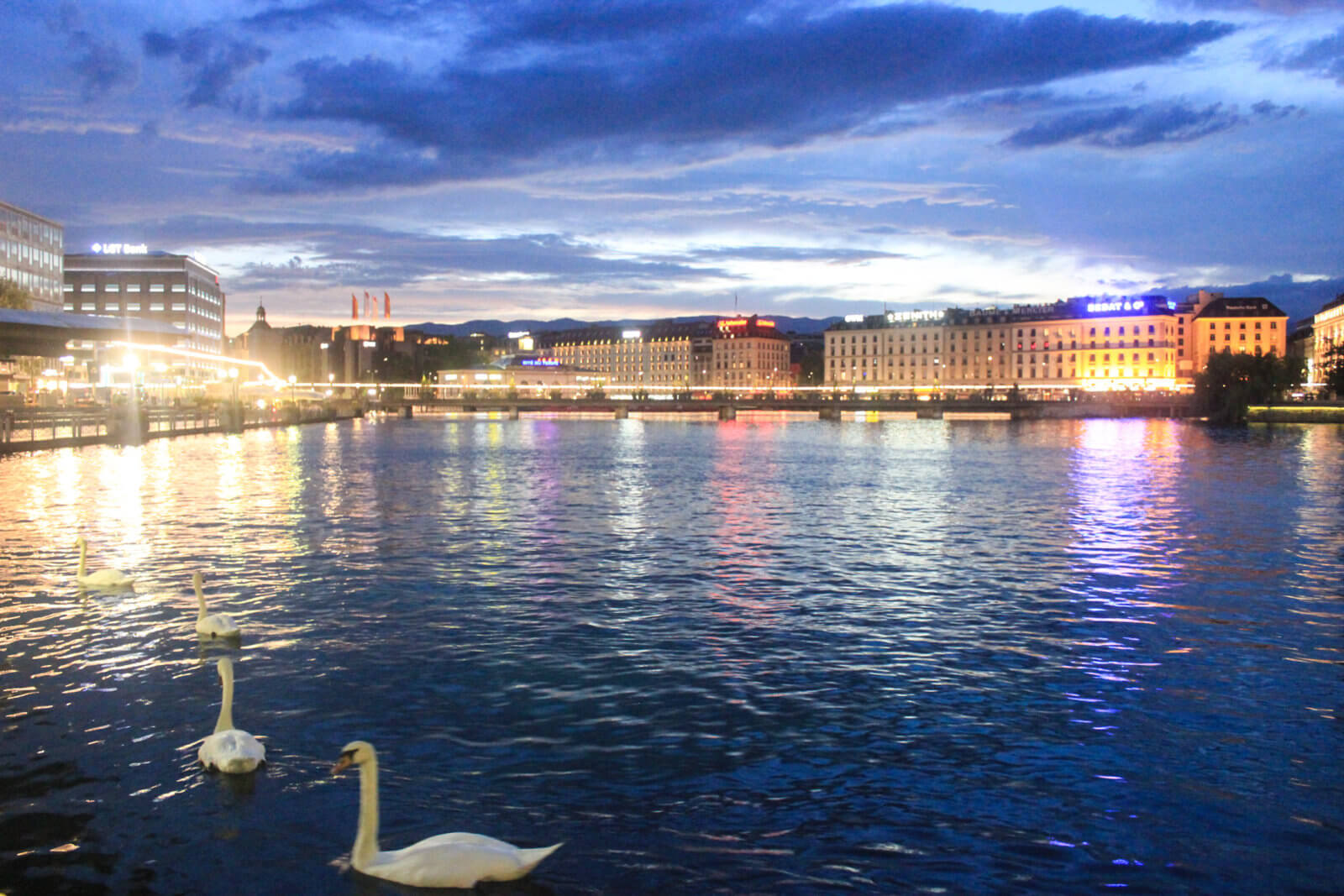 The best way to spend time in Geneva is to take a walk around the Lake and explore the many gems on its banks. You will see the gothic architecture, the famous Jet d'Eau (Water Jet), cafés, patio restaurants, the large flower clock in Jardin Anglais and several boutique shops. You will love a walk around the Old Town, where you will come across some iconic landmarks such as the Cathedral of Saint-Pierre and Place du Bourg-de-Four. Here, during the summer months, you will find a very atmospheric environment, great vibe, patio cafes, live music and lots of people!
Enjoy a relaxed day in the city and watch the lovely sunset over the lake, with its calm waters, ducks swimming and colourful surroundings.
Book your hotel stay in Geneva here.
---
Day 13: Drive to Chamonix
You might tell me that I saved the best for the last because a day trip to Chamonix, which is in France, was probably the highlight of our itinerary for Switzerland. What's there in Chamonix? The famous Mont Blanc range, snow-covered peaks and some of the highest in Europe, so gorgeous and white that you'll feel the utmost amount of peace when you visit here.
Although the drive seems slightly long (almost 2 hours), it is totally worth it! Once at Chamonix town centre, you will board the cable car up to Aiguille du Midi (at 3842m), known to be the highest mountain peak accessible by an aerial cable car. The journey will be taken in 2 stages; the first cable car takes you up to Plan de l'Aiguille (2,317m) and the second one from here to the top station. Here, at Aiguille du Midi, you can stop for a while, sip on coffee or enjoy a meal with breathtaking views from the terrace of the observation deck.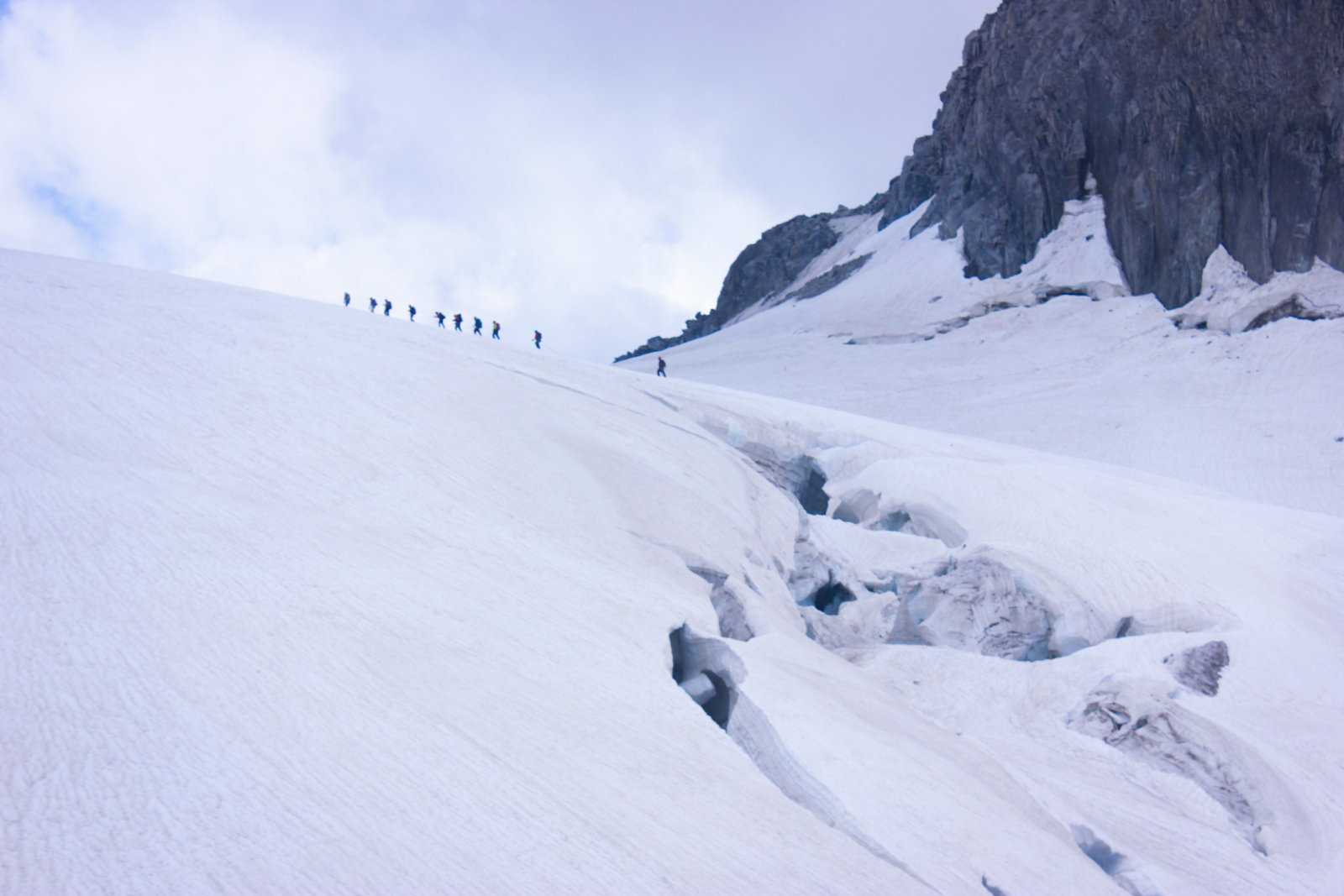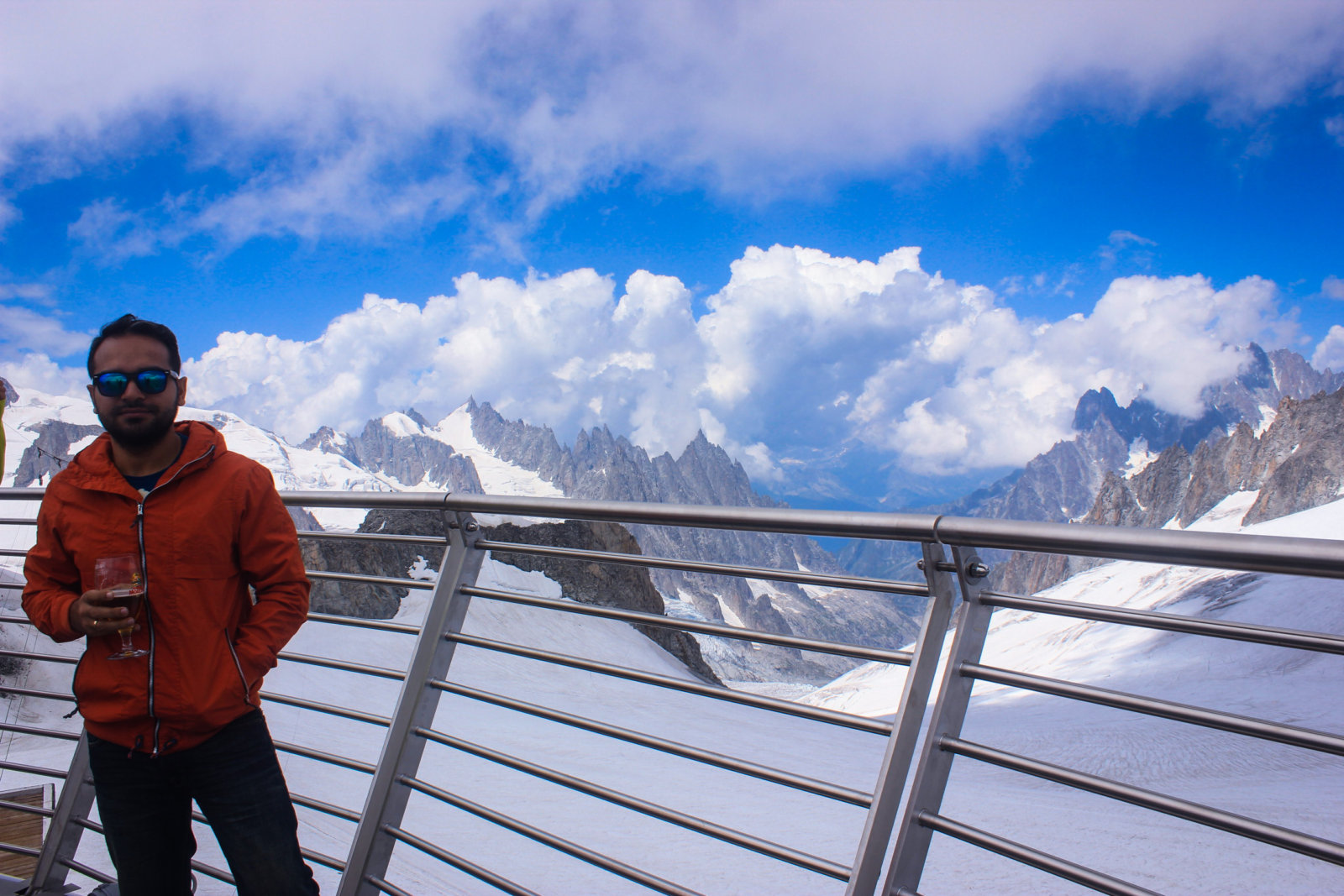 However, the most rewarding part of the day begins from here when you board the Panoramic Mont Blanc cable car, the highest cable car in the world, to Point Helbronner, which is in Italy. This one qualifies to be one of the most scenic cable car journeys I've ever experienced!
Imagine being in 3 countries in one day – Switzerland, France & Italy! Priceless!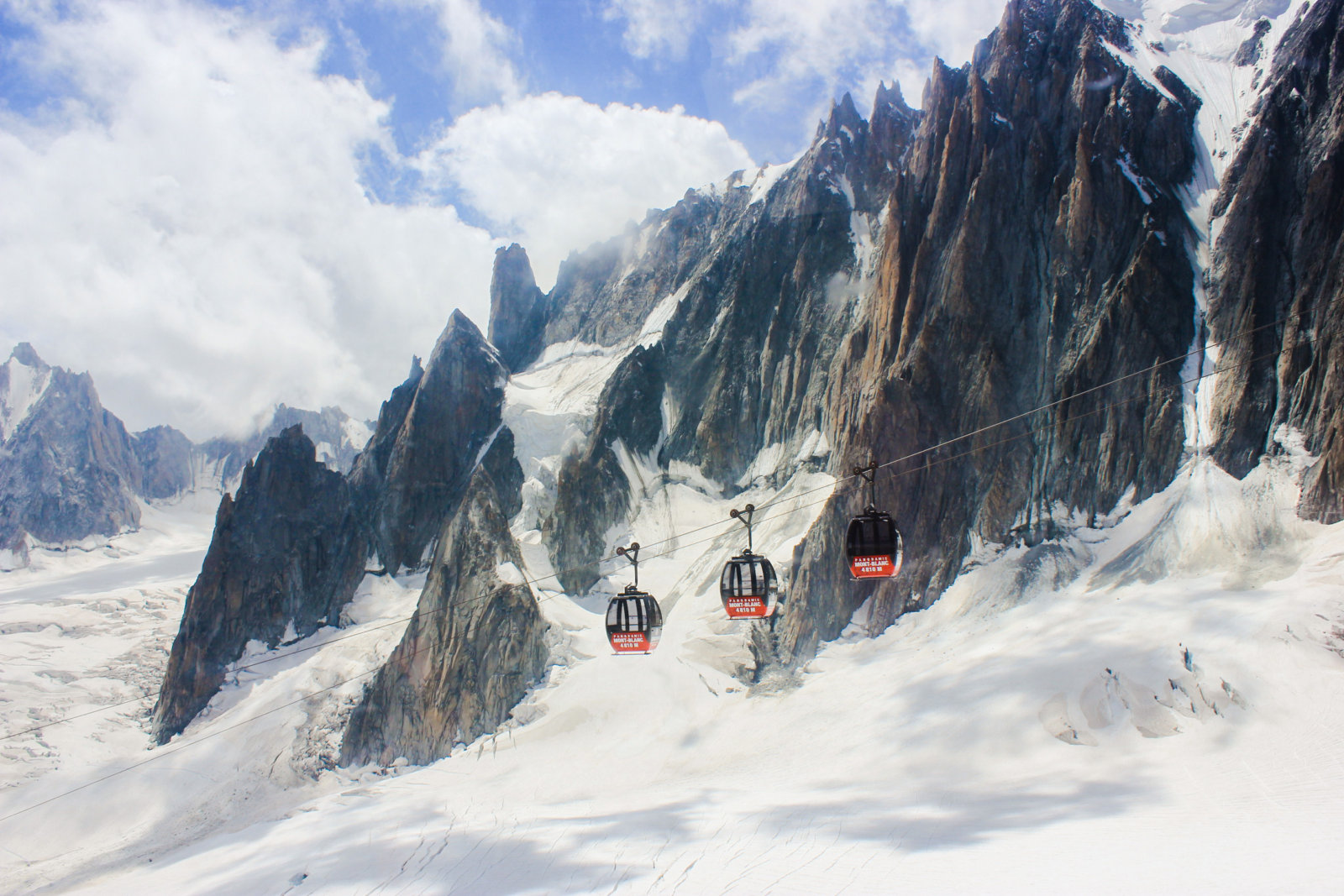 Drive back to Geneva for the night and board your flight the next day.
---
Day 14: Departure
Most flights depart from either Geneva or Zurich so the ideal thing to do would be to land in either of the cities and cover the country on a road trip from one end to the other. This will be the road trip of a lifetime!