Some of the clearest blue waters I have seen were in Croatia. It is very easy to fall in love with this gorgeous country - it's stunning coasts, red rooftops, the old town charm, laid-back vibe and amazing national parks that can give the likes of New Zealand. Norway and Canada a run for their money.
I would suggest a road-trip not less than 2 weeks (anything less than that would not do it justice!) starting from Zagreb, the capital city. Best time to travel is during the summer months: July & August. We went during the shoulder season - September and were a little bit disappointed that many parties and crazy nightlife places had actually shut down and we were greeted by very rainy weather.
Click here to book your car.
---
Day 1: Zagreb
The capital city of Croatia has a very laid back vibe during the afternoons and evenings and the numerous clubs and bars crank up the nightlife after 10 pm. I personally loved walking on the cobbled stone streets, from the Lower Town to the Upper Town. A must visit is this street called Tkalciceva, with hundreds of cafes lined up for more than a mile. Some other places you can walk to - Zagreb Cathedral, St Mark's church, Dolac Market (farmers market) and the Museum of Broken Relationships (read more about the quirky museum here).
For some really nice panoramic views of the city, head up Zagreb 360° - an observation deck on the 16th floor of the tower (Zagreb Eye) during the day or night for as less as USD 4. The observation deck is located right next to a bar where you can enjoy a few drinks with floor-to-ceiling glass offering amazing views.
Suggested budget stay for a couple/ solo travellers: ZICO Apartments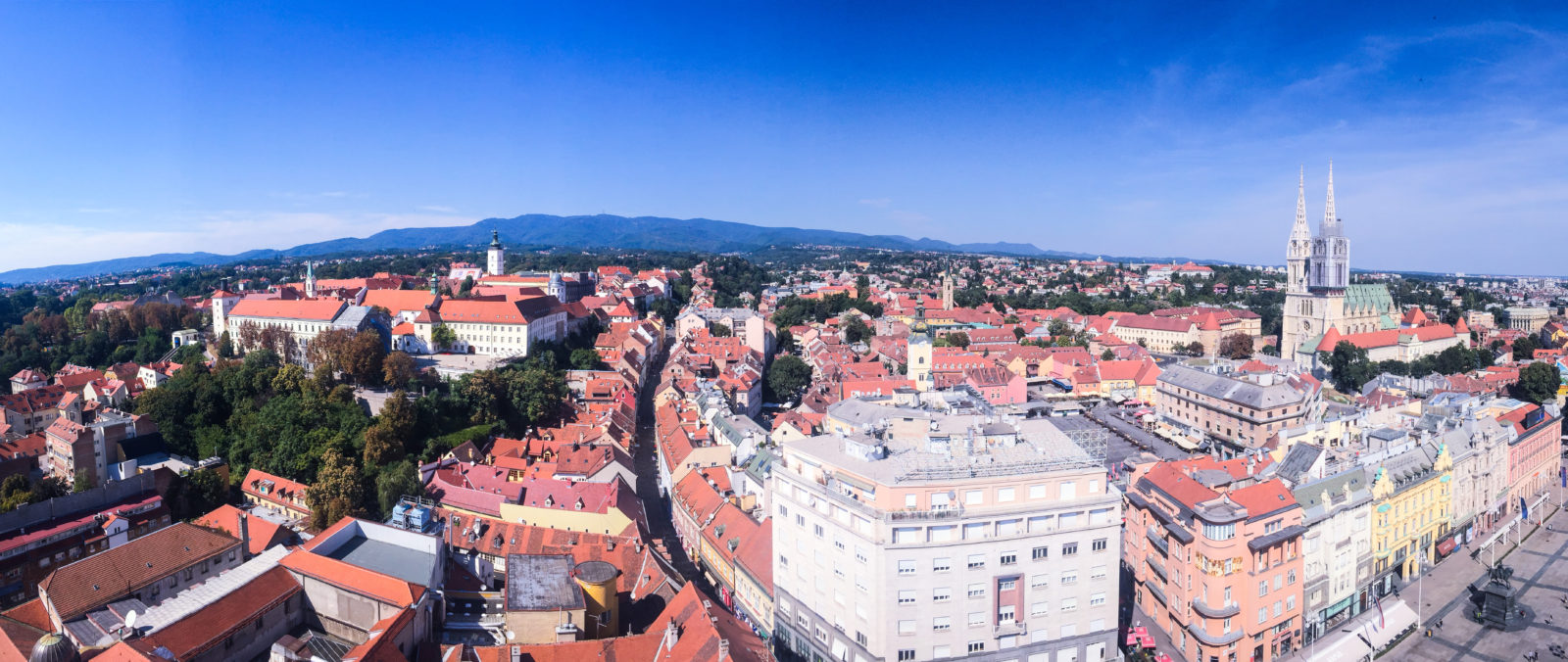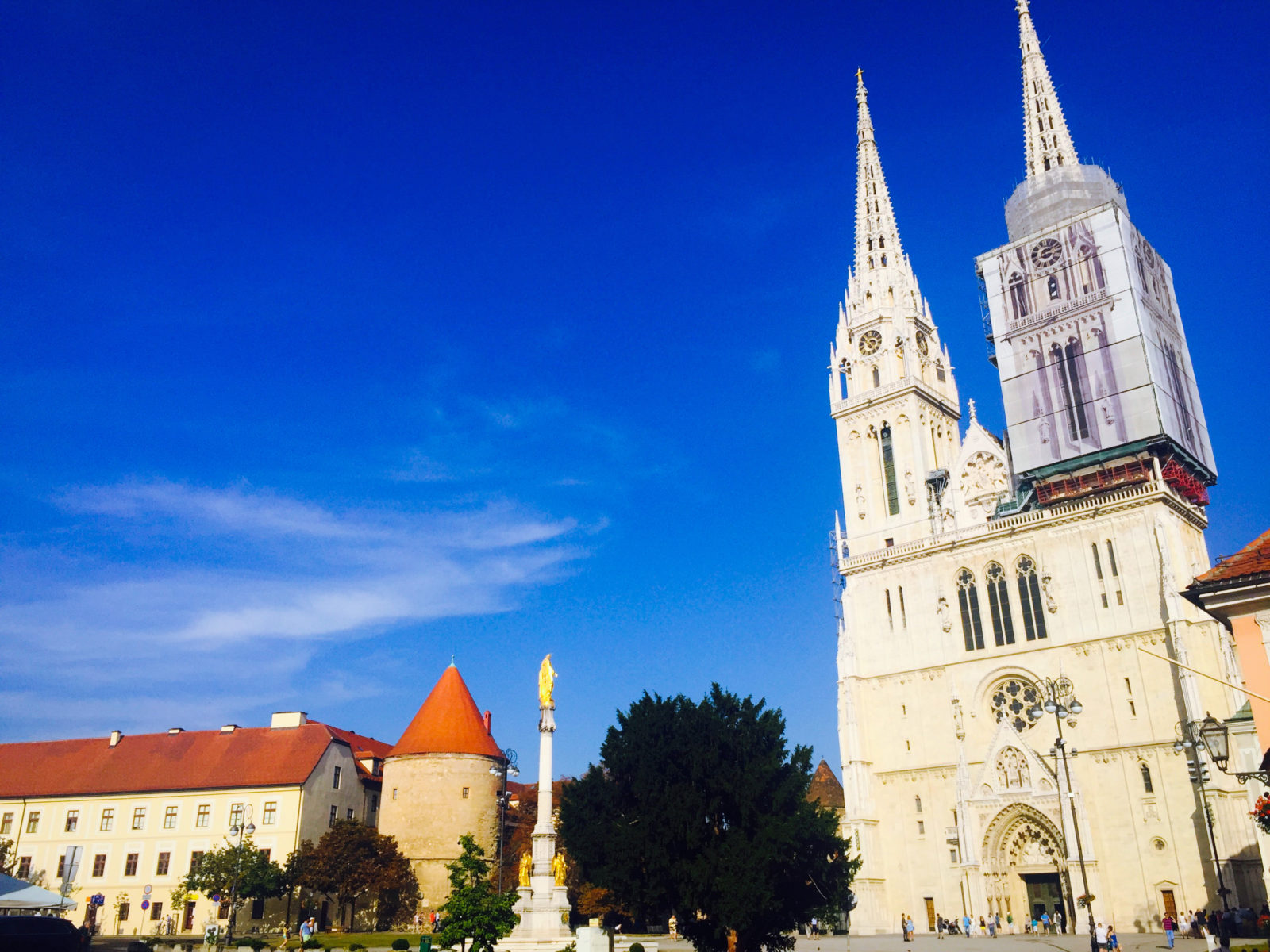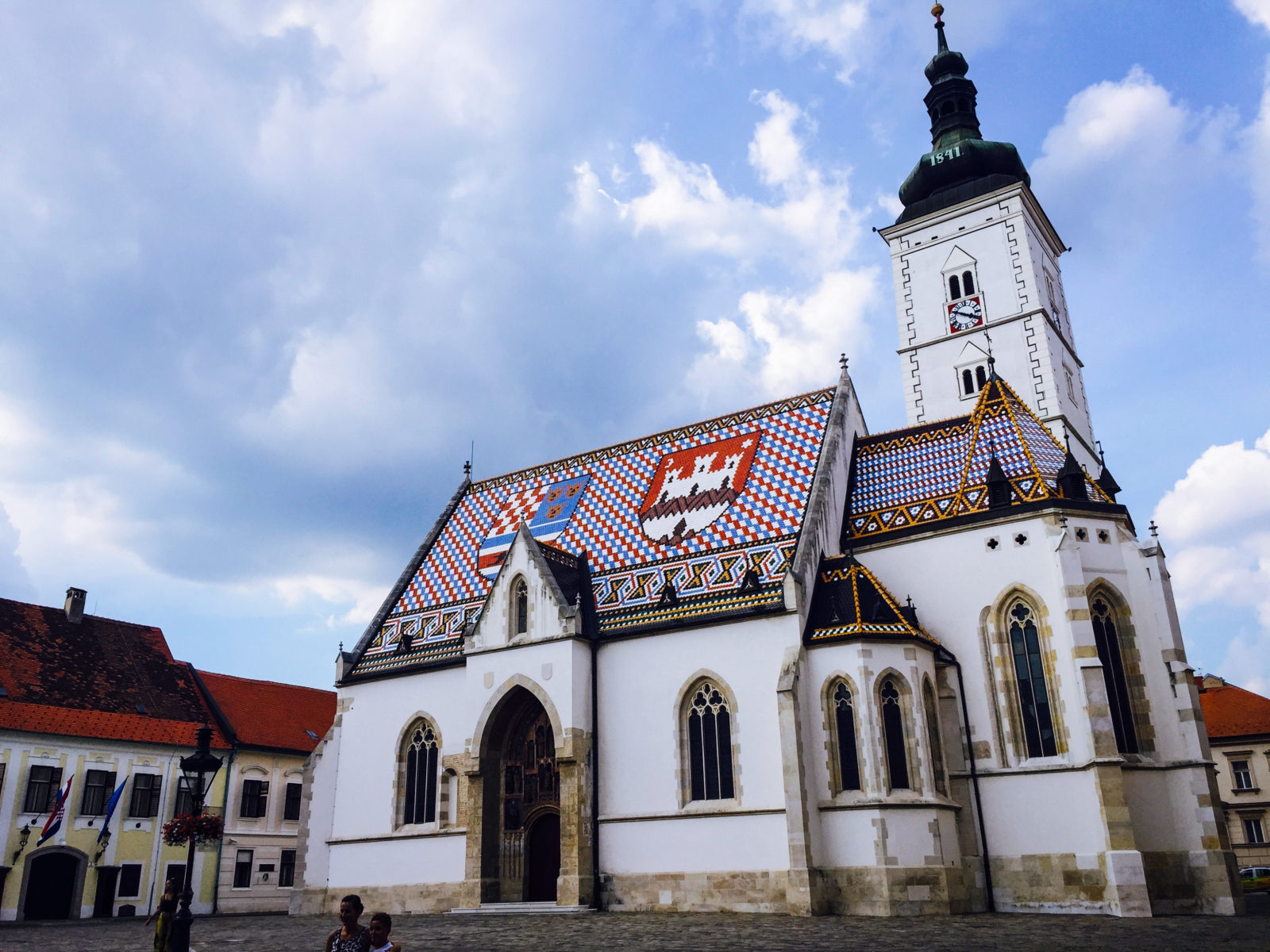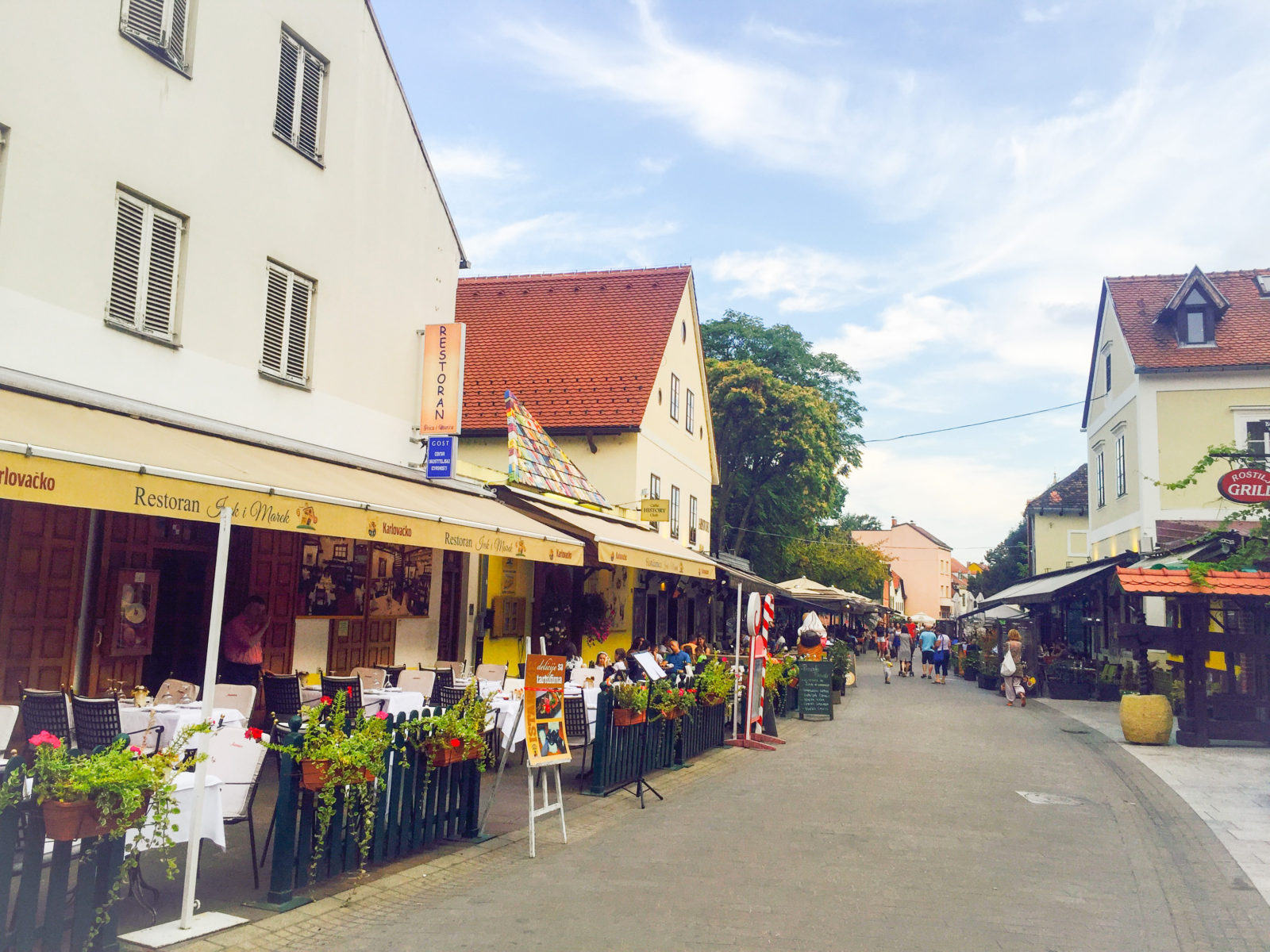 ---
Day 2: Zagreb - Plitvice Lakes National Park
Hardly a 2-hour drive from Zagreb is this National Park that my words fall short of describing. Waterfalls, forests, lakes, beautiful hiking trails that have mindblowing views - this is what you can expect from Plitvice Lakes National Park. The crystal clear green waters are so inviting that I recommend you spend at least 2 days exploring this park - one day at the Upper Lakes and the other at the Lower Lakes.
Suggested budget stay for a couple/ solo travellers: Pansion Breza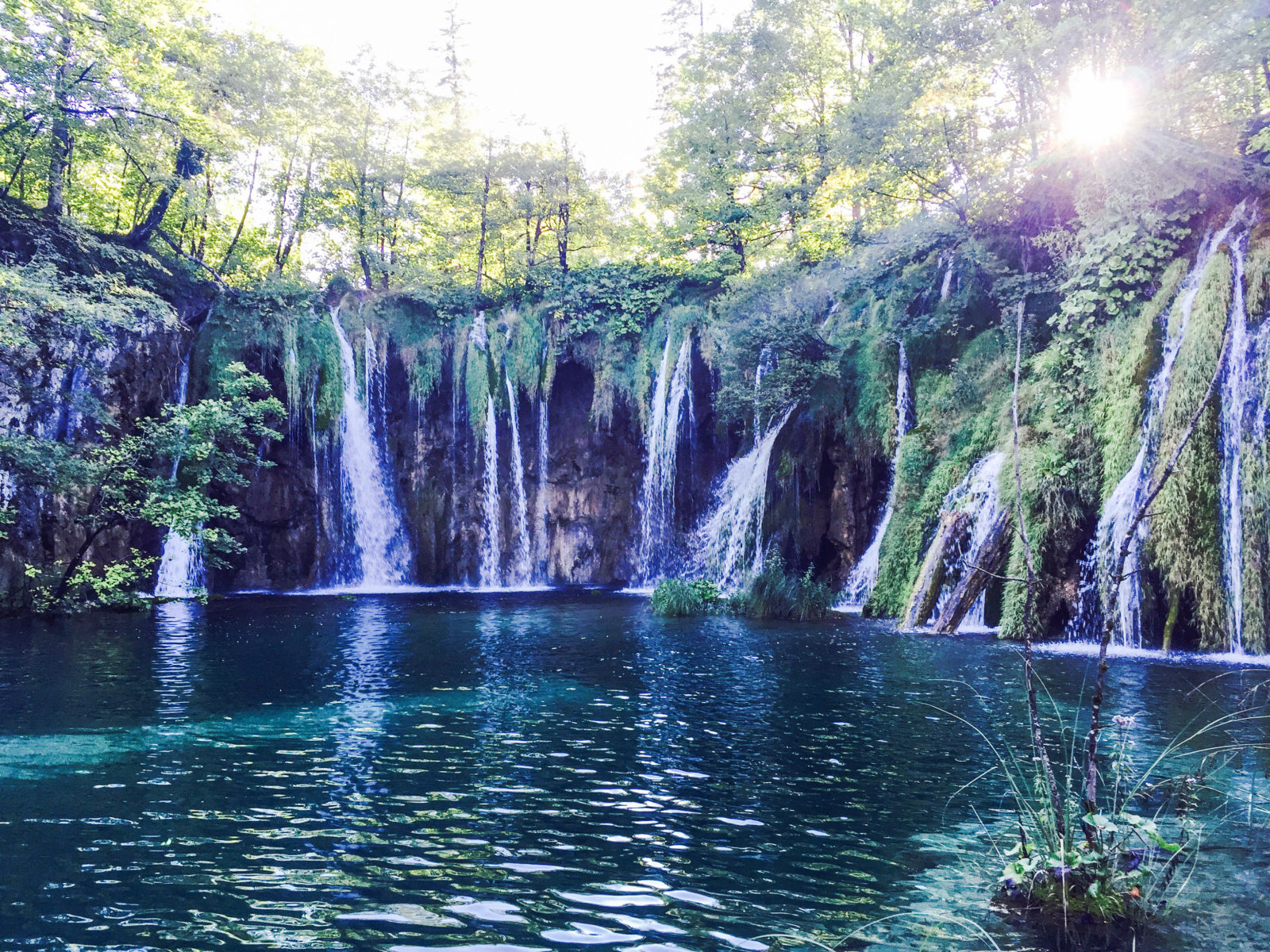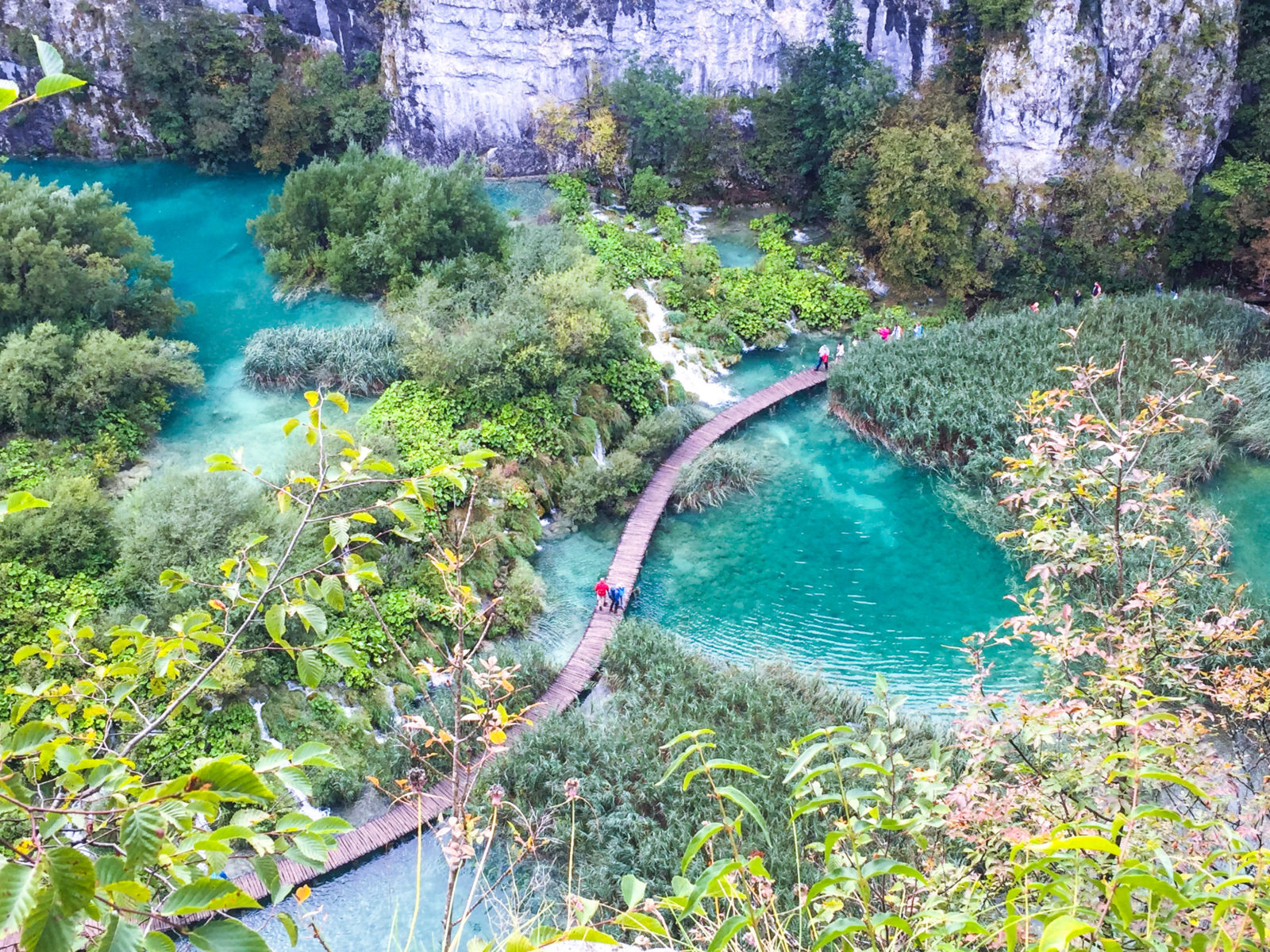 ---
Day 3: Plitvice Lakes National Park
The hikes are not very tough, some of them are as simple as walking along the lake on the narrow wooden path, shaded by trees and hidden mysterious caves. Make sure you carry your water bottles and snacks in a backpack before you enter because once you're inside, there are hardly any places where you will find anything to drink or eat. Get your cameras ready and make sure they're charged, with enough memory to take lots of pictures!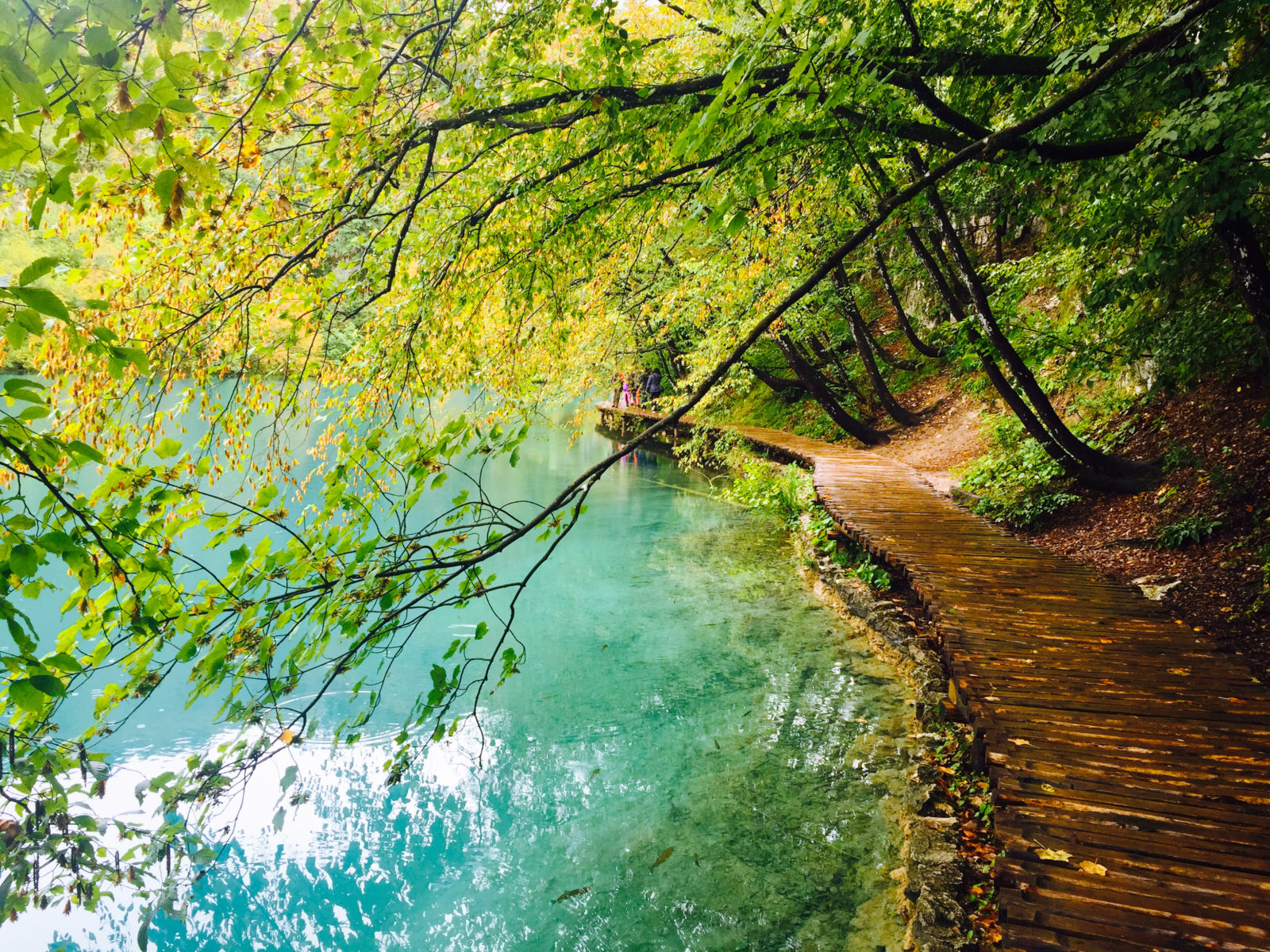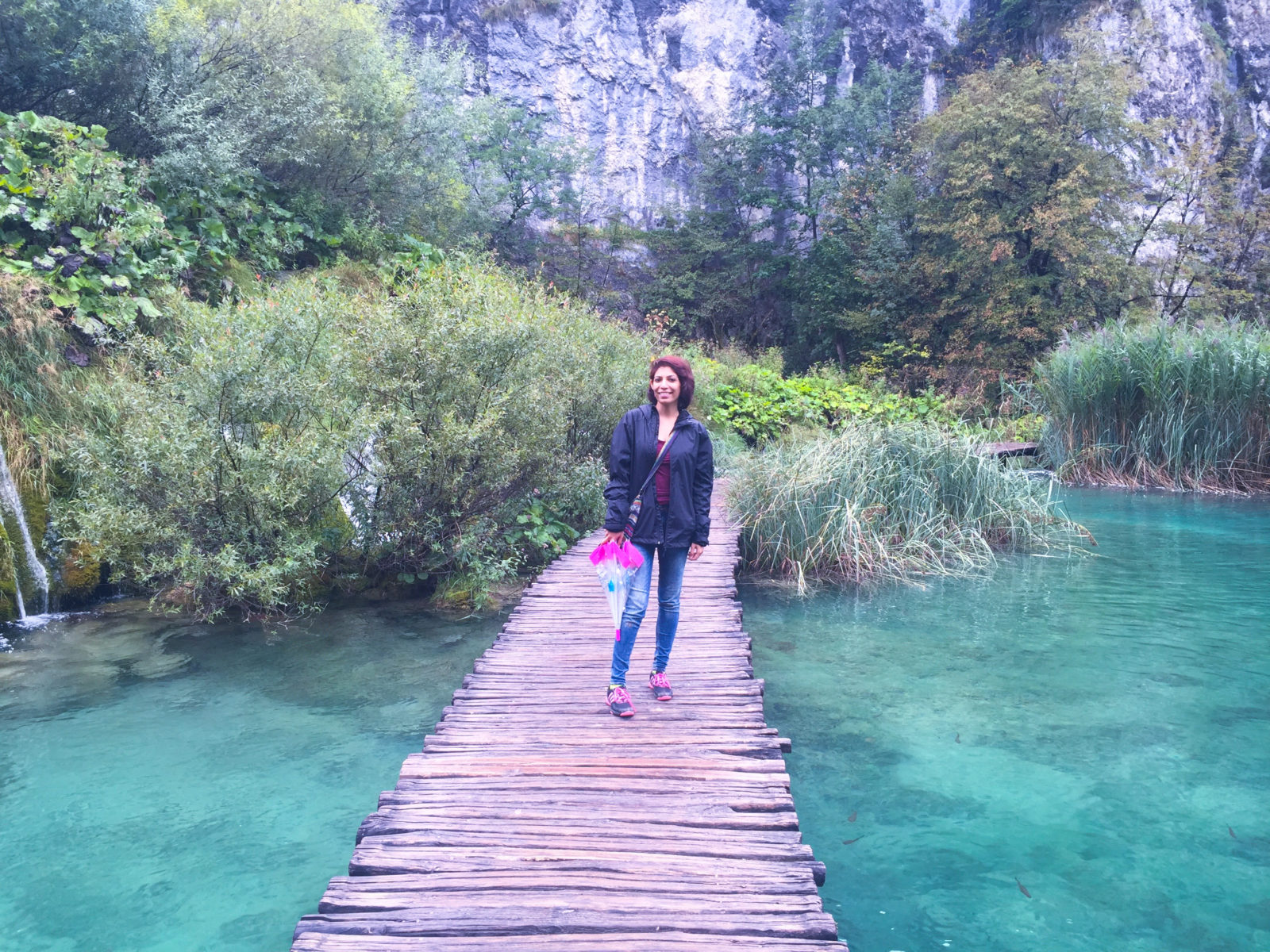 ---
Day 4: Plitvice Lakes National Park - Zadar
A short 1.5-hour drive from Plitvice Lakes, Zadar is a town which is rich in history and culture. It is situated on the Adriatic Sea and it is such a pleasure to finally hit the Dalmatian coast.
Two absolutely must-visit places are the Sea Organ - a musical instrument that creates music because of the waves located under the marble steps, and the Old Town area situated between the city walls. Narrow lanes lined with cafes, boutique and souvenir shops and a vegetable market lead to the Church of St Donatus and St Anastasia's Cathedral. On a clear day, you must climb to the top of the Bell Tower of St Anastasia's Cathedral for some superb views of the town.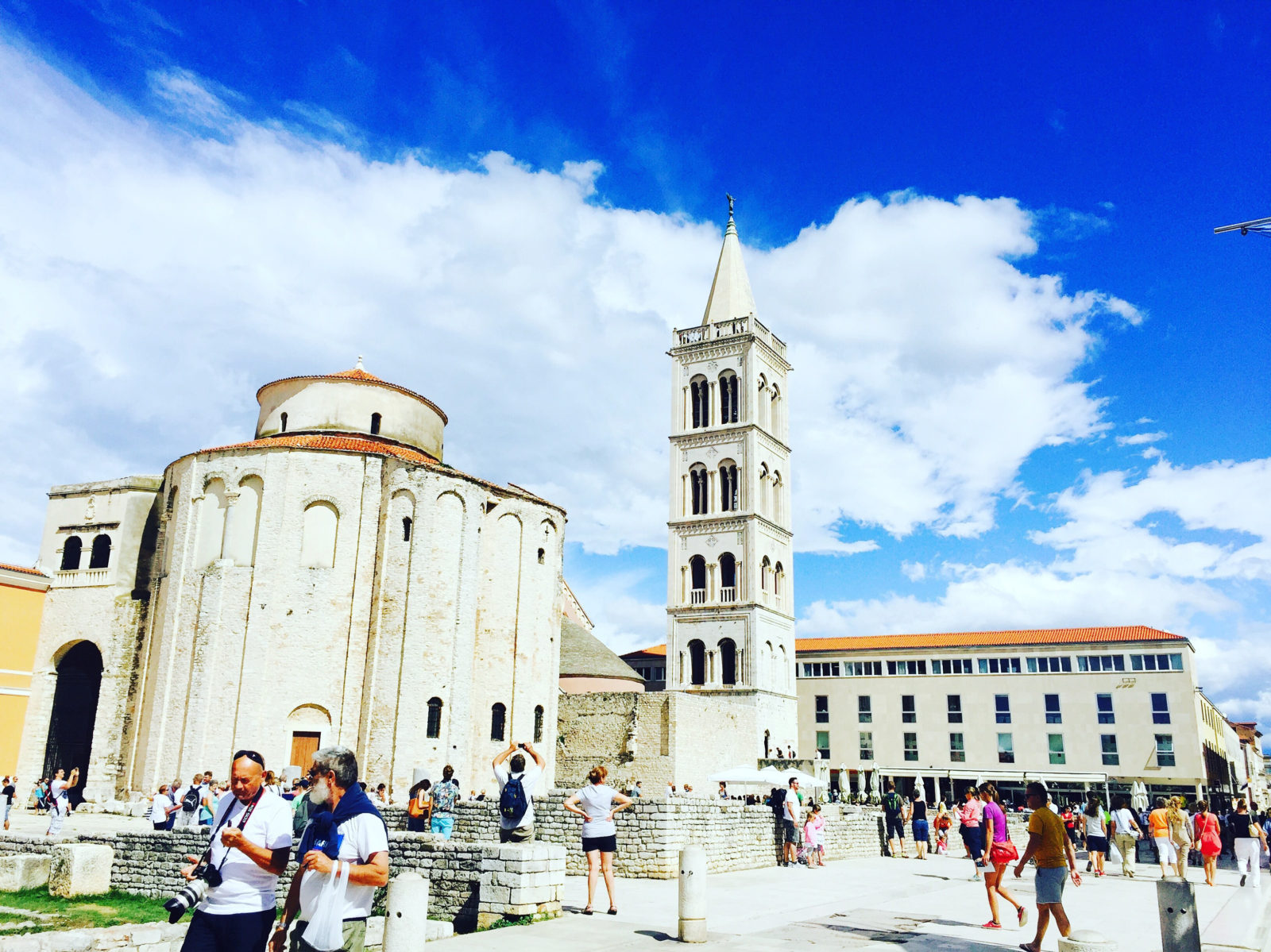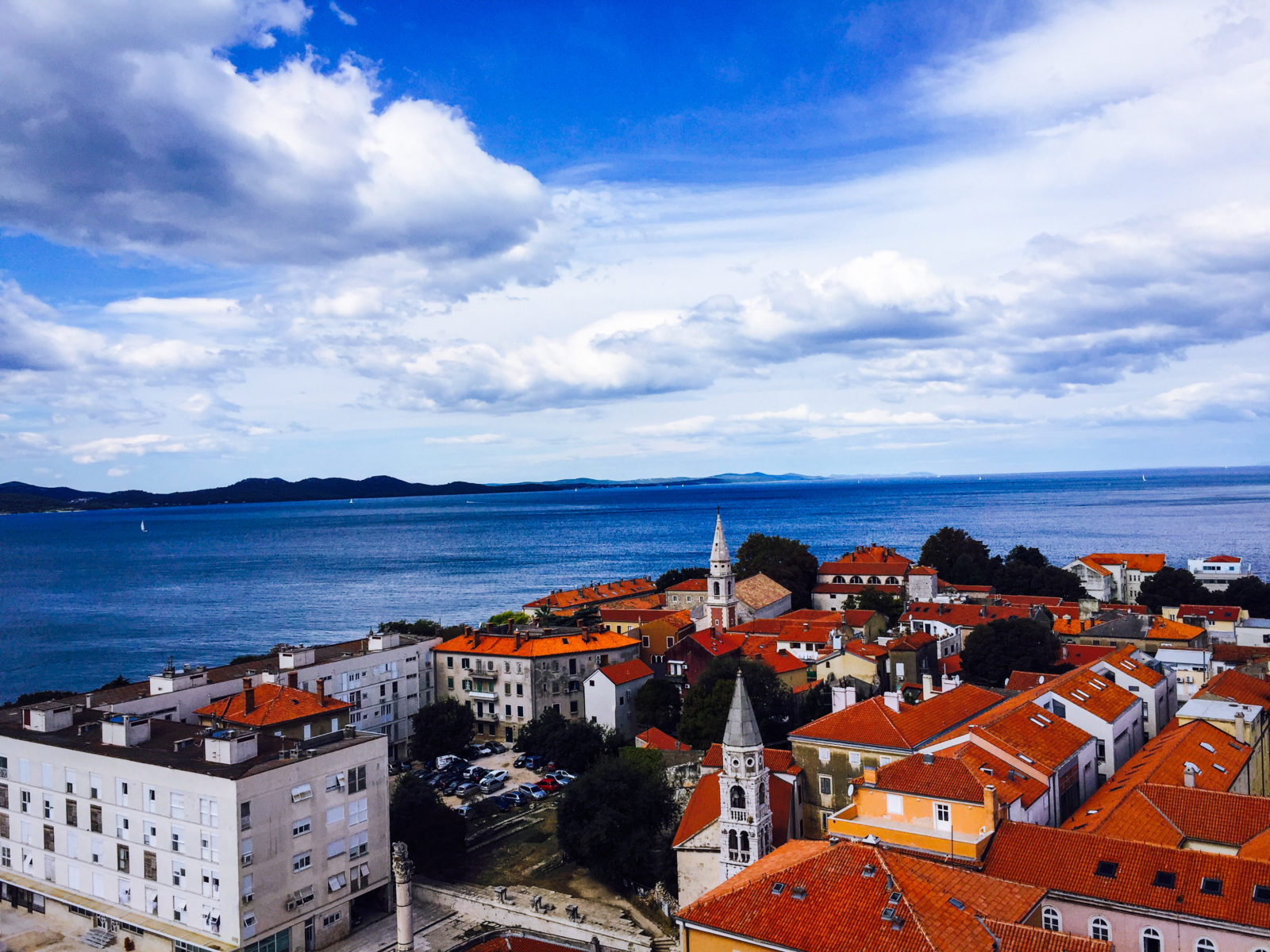 ---
Day 5: Zadar - Krka National Park - Split
Hardly an hour's drive from Zadar is this another beautiful National Park, home to beautiful waterfalls, lush green forest and streams and lakes. Although I wouldn't say it is as beautiful as the Plitvice Lakes and may be skipped if you lack time, it's definitely worth spending a few hours in this pretty place.
If you are driving to the park, do not be fooled by the pushy people forcing you to use their parking lots at the entrance of the town of Skradin. Go all the way to the centre of the town, from where you will be able to take a boat to the park (sails every half an hour). The sailing time of the boat is 25 minutes and the place where the boat stops is a 5-minute walk from the waterfalls.
Alternatively, you can drive all the way to the entrance at Lozovac and take a short hike or a bus down to the village near the National Park. From here, you can enjoy a relaxed return hike of 2.5 hours inside the park.
Since the park does not require more than 4-5 hours of your time, you can drive towards Split in the evening, which is about an hour's drive away.
Suggested budget stay for a couple/ solo travellers in Split: Riva Rooms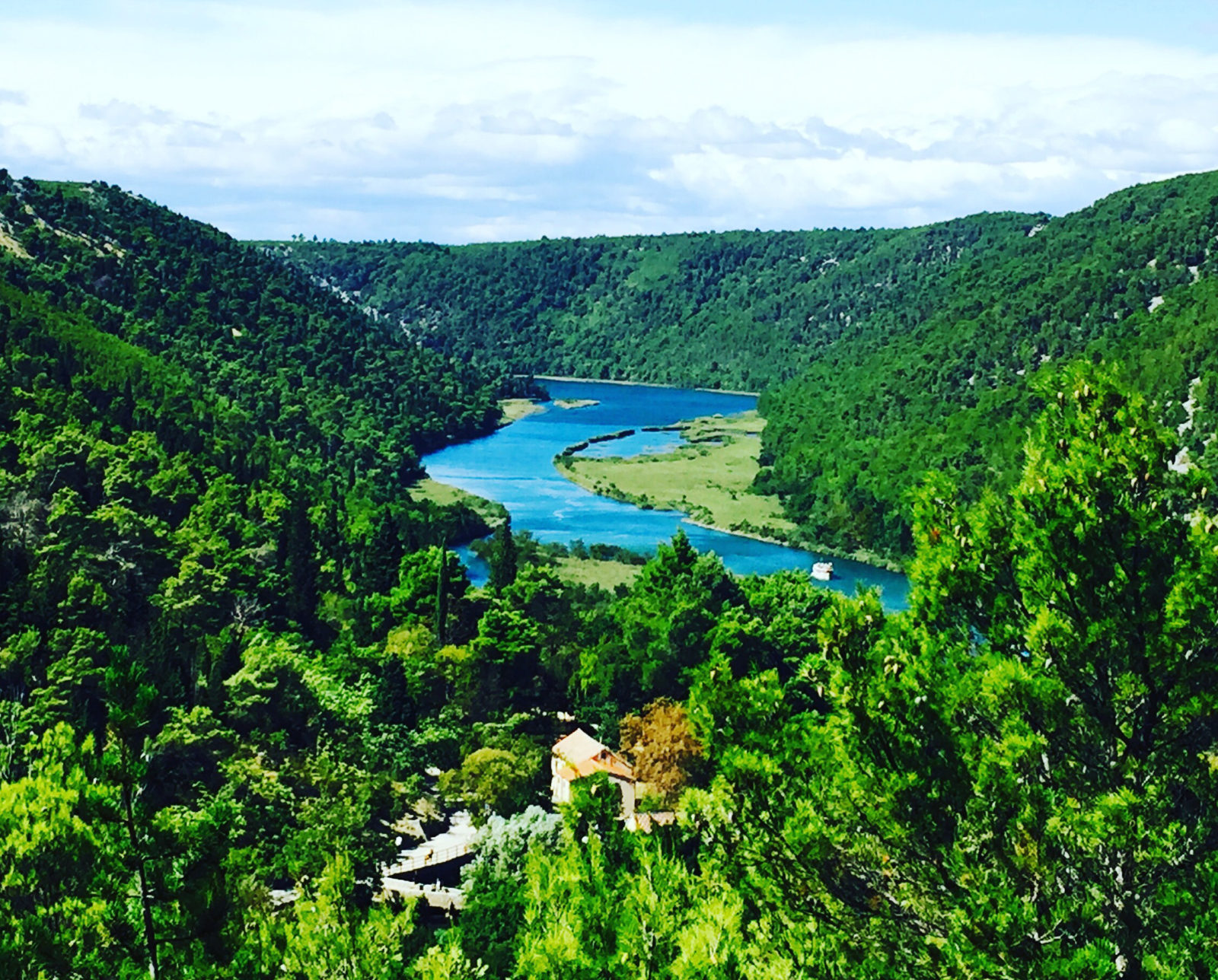 Click to read how to plan the Ultimate Balkans Road Trip.
---
Day 6: Split
A very lively and buzzing city, Split is a mix of the modern and the old. It is a famous port town that connects the mainland to many islands.
One day is enough to explore the town and maybe even take a short day trip to some nearby places that deserve a visit. Here are my suggestions on how to spend your day at Split:
Enjoy a nice morning walk, sip on coffee and have your breakfast at one of the main cafes and restaurants on the Riva Promenade
Visit Diocletian's Palace; climb to the top of the Bell Tower for some amazing views of the Adriatic Sea
Have some wine and lunch at the open-air restaurant, located right on the steps of the Royal Square - Lvxor. With live music and performance, the vibe is very chilled out. Alternatively, try Figa Food Bar which is located inside Diocletian's Palace, on the stone steps -  a modern vibe inside an ancient monument
You may choose to sit back and relax, spend the day walking around the cobbled streets, exploring the ancient buildings or step outside the town and drive towards Trogir, a historic town surrounded by medieval walls, which is charming because it takes you back in time. Trogir is only a 45-min drive from Split.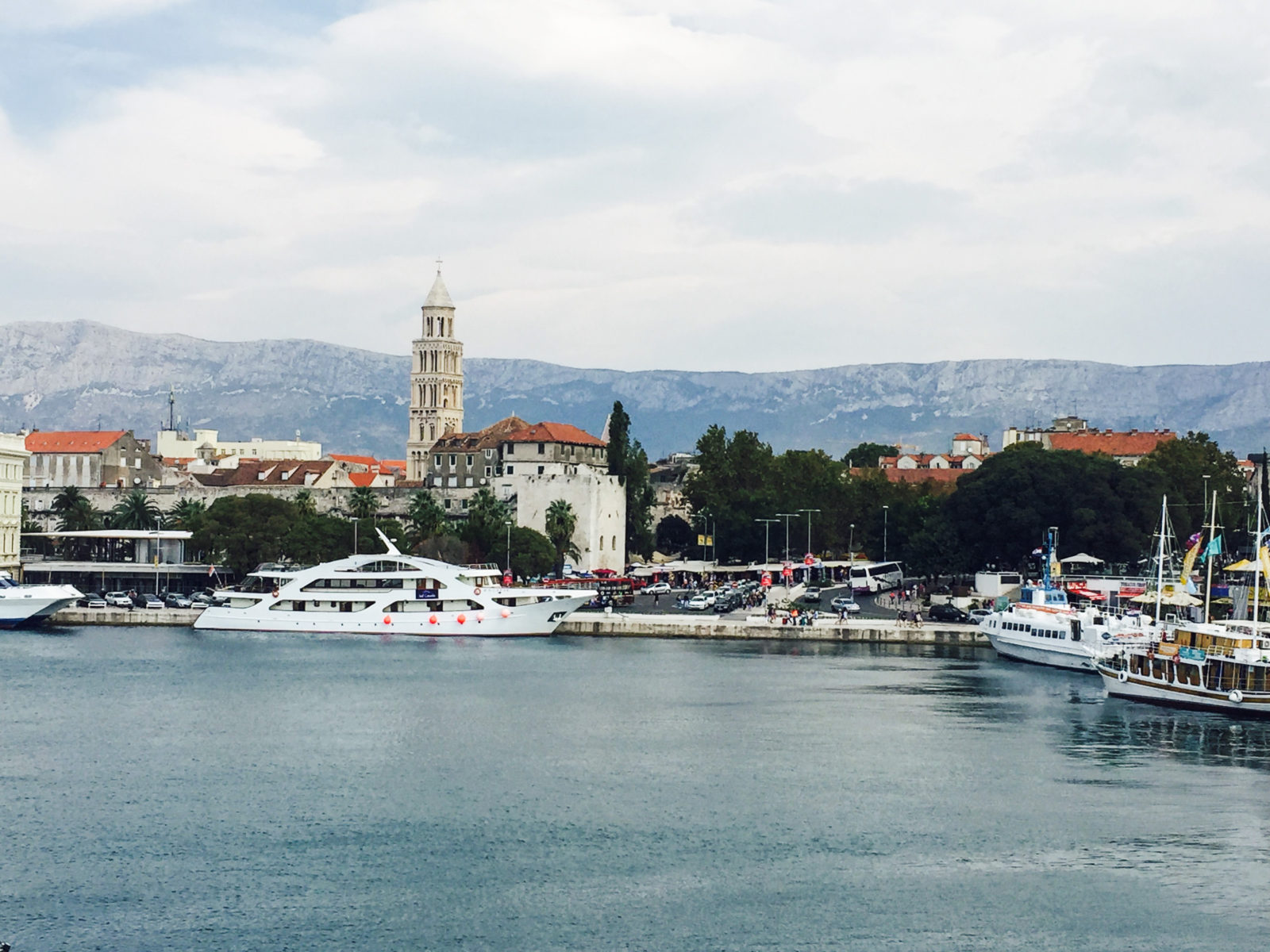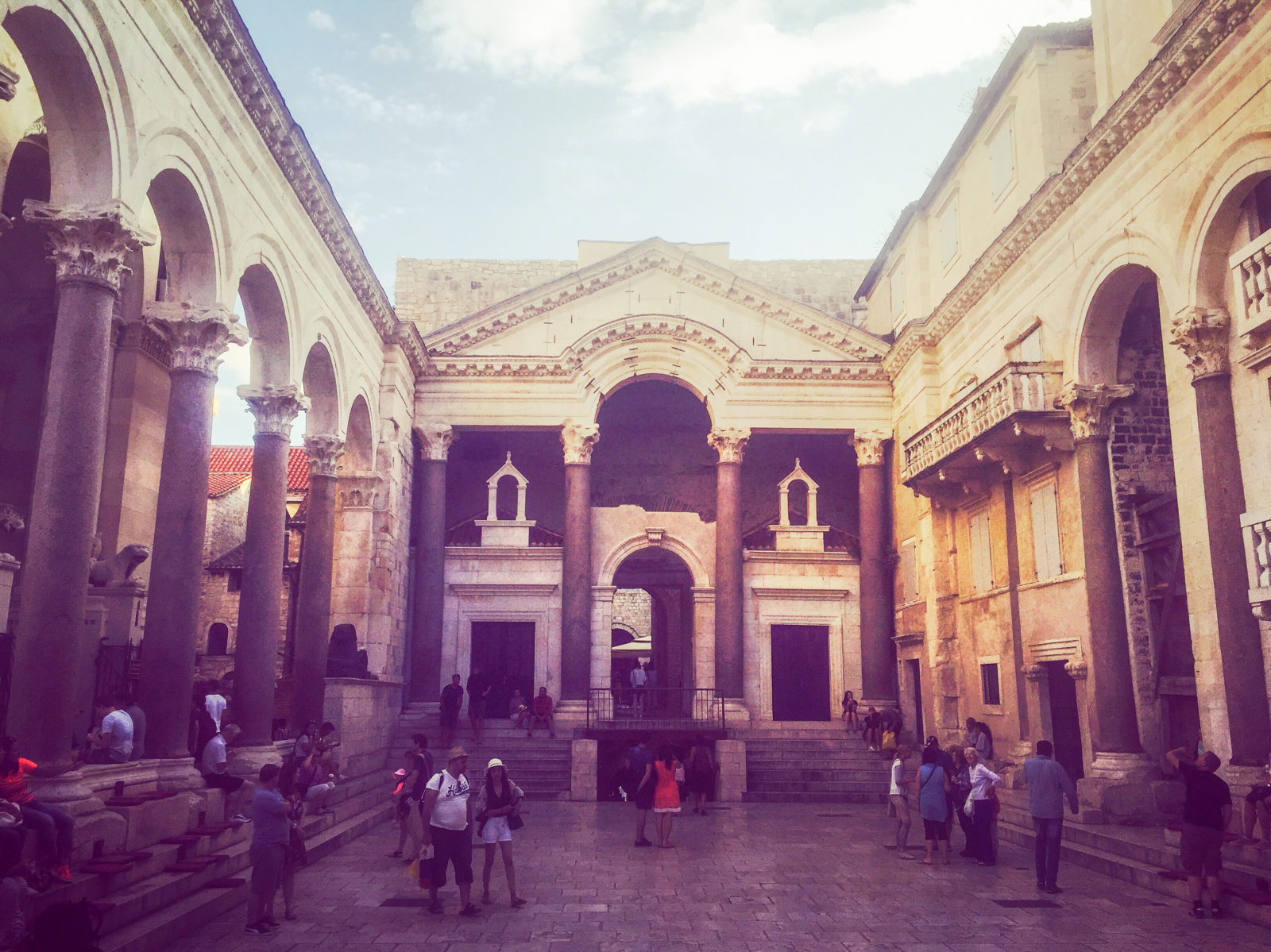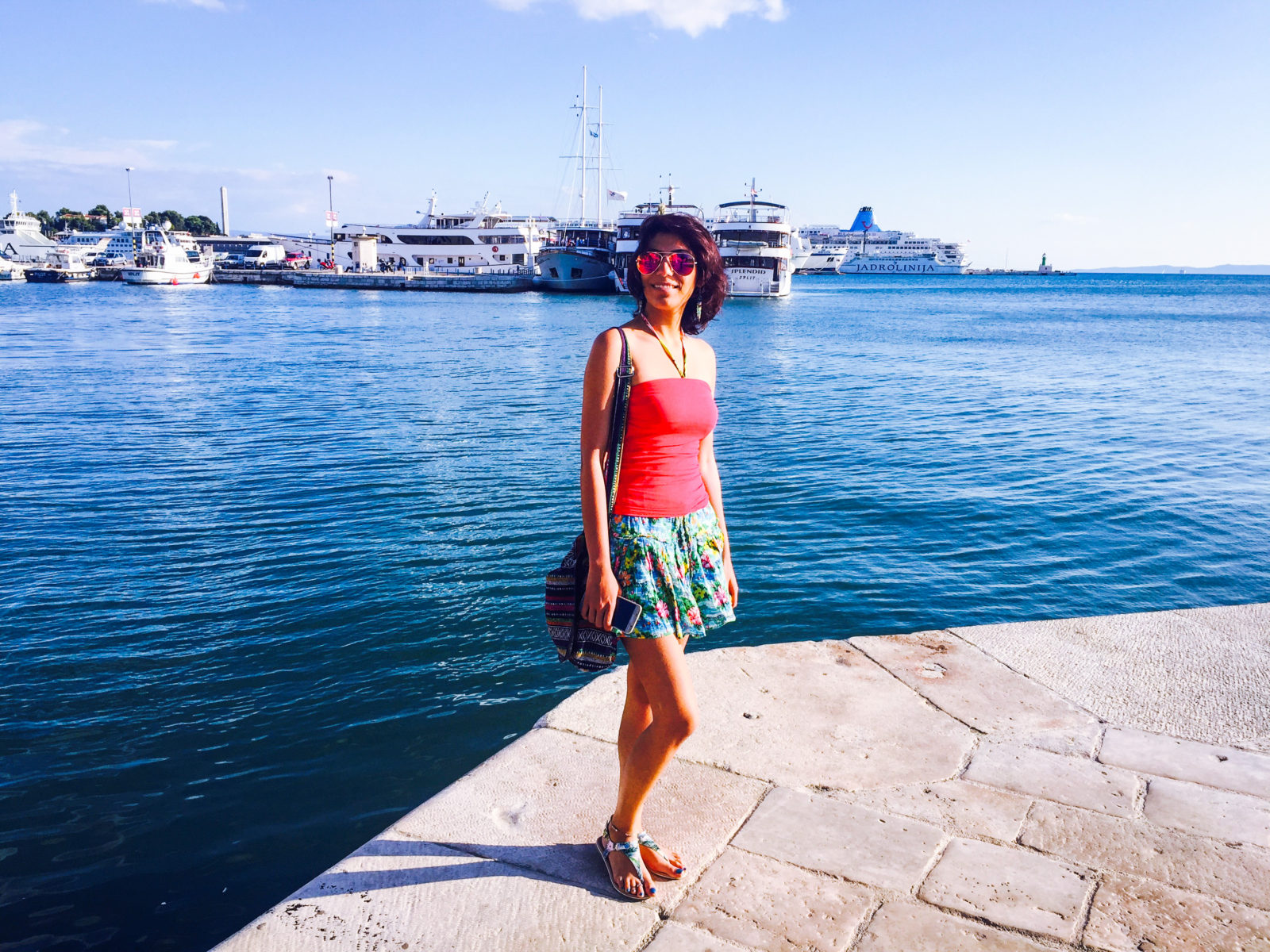 ---
Day 7: Split - Hvar
If you are on a road trip like we were, look for a ferry that carries vehicles. Check the timetable beforehand, although you do not need to make any advance bookings, make sure that you're in the vehicle queue for your ferry at least 30 minutes before departure time. The journey lasts 1 hour.
Check ferries and their timetable here.
The ferry from Split to Hvar lands at Stari Grad, which is about 30 minutes away by road from Hvar Town. I would recommend you to stay in Hvar Town as this is where the lively nightlife and vibe can be found. Another beautiful town which is a maze of cobbled streets, numerous cafes and restaurants, boutique shops, located inside the city walls; a very ancient architecture with a cool and hip vibe.
The Groda or downtown area can only be accessed on foot so you will have to park your vehicle before entering the downtown area. Once you park the vehicle, you will take the stairs down to the coast, and along these stairs, you will have a lot of cafes, hotels, shops in a beautiful setting. I definitely recommend staying in one of the hotels in this area; although carrying luggage from the car to here can be a bit painful, it is worth it.
On this day, with limited time, I suggest you explore the Citadel (Fortress) which is located above the town and has some impressive views of the Pakleni Islands. Take it easy and enjoy the vibe of the island.
At night, if you're looking for a really great party to go to, take a boat to Carpe Diem Beach Bar. A boat from the downtown area leaves every 20 minutes during the peak season, and returns from the island all the way till wee hours of the morning.
A quick tip for seafood lovers - you must definitely try the Black Risotto, it is finger-licking good!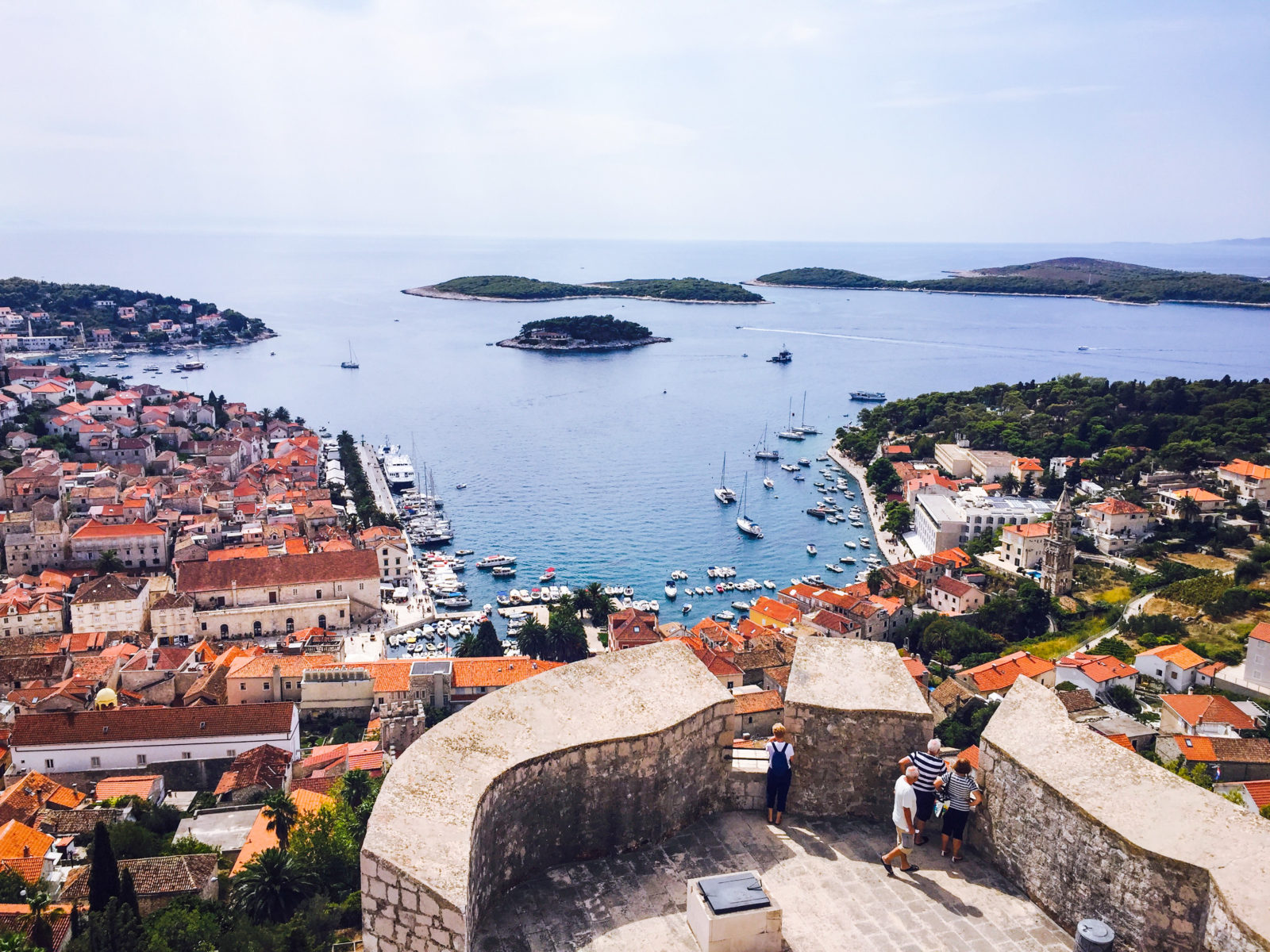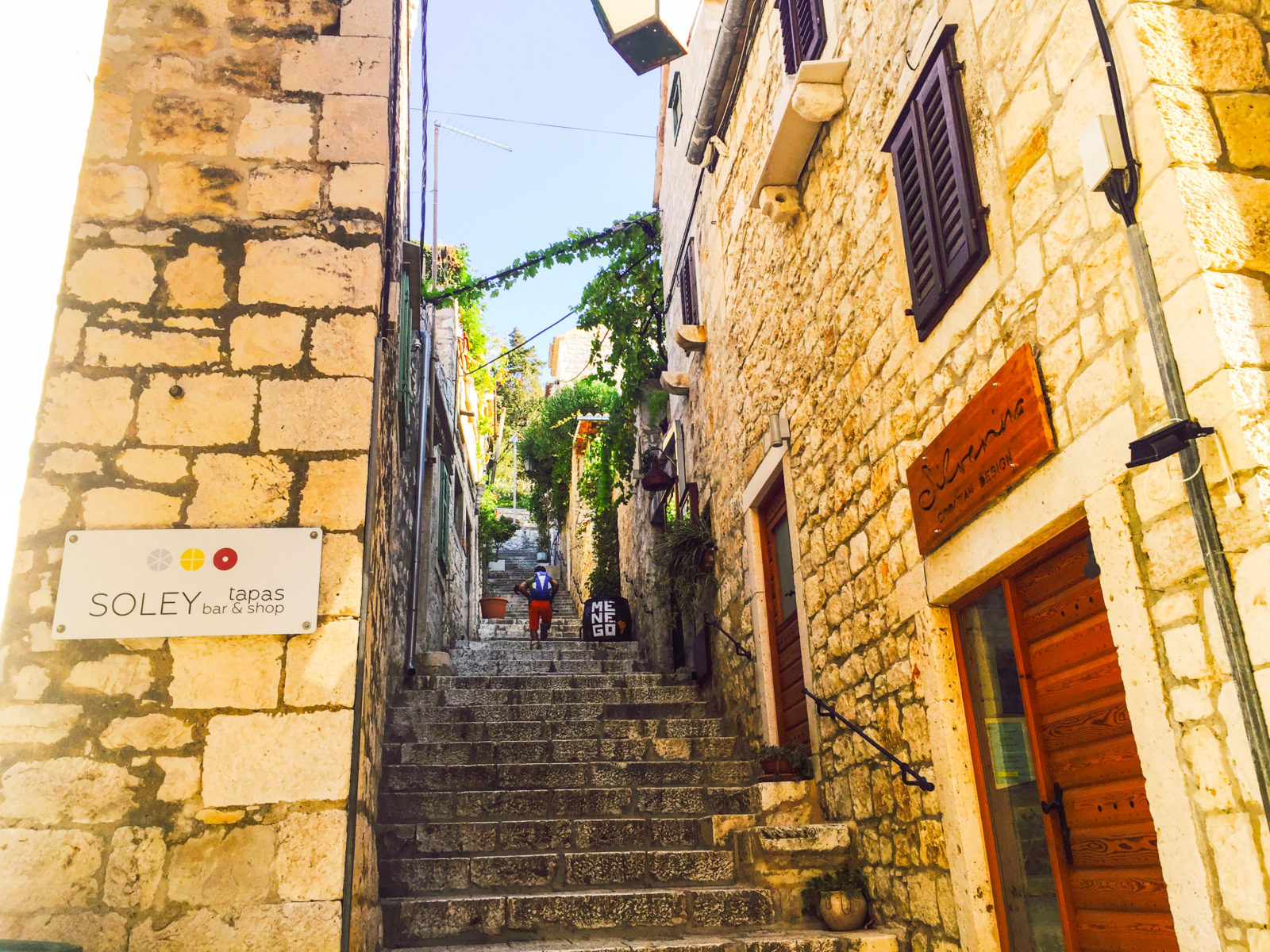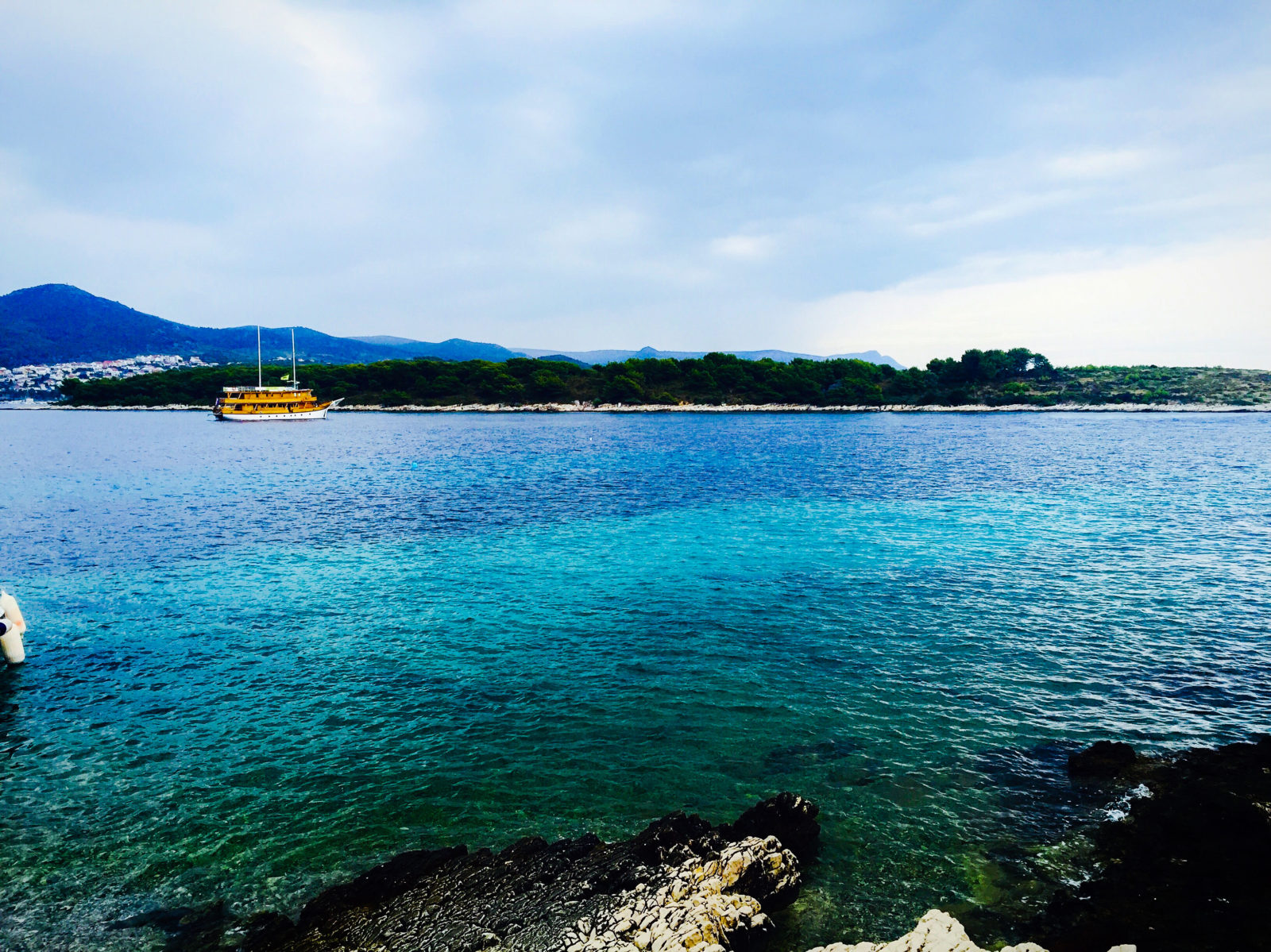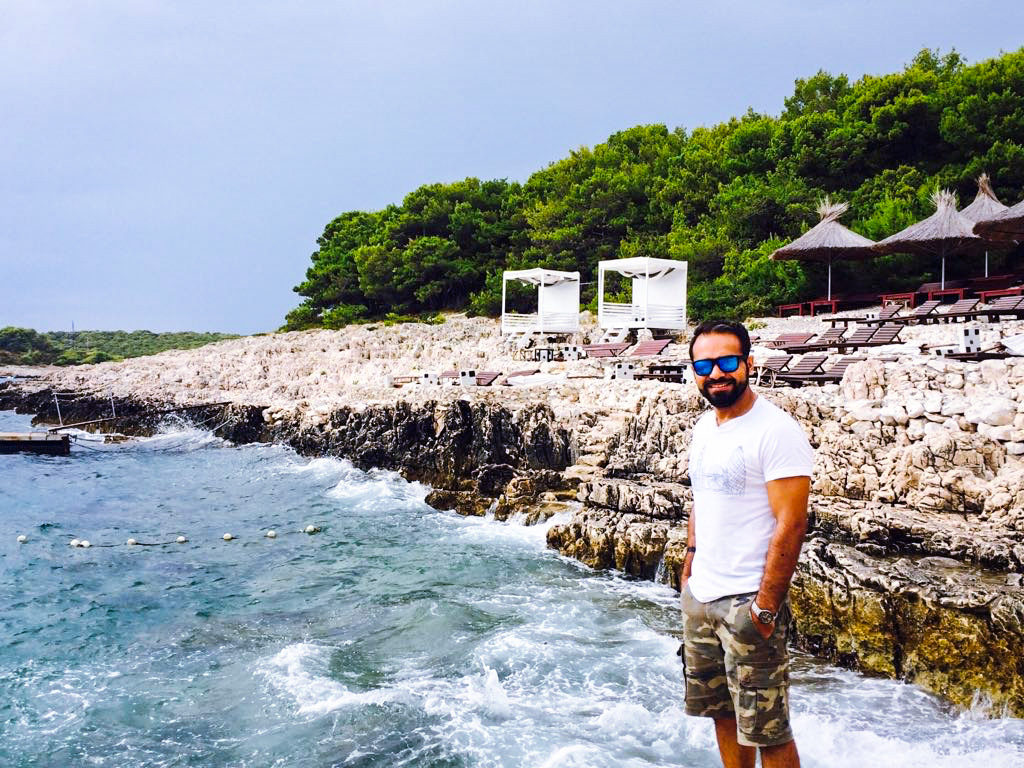 Suggested budget stay for a couple/ solo travellers in Hvar Town: Villa Town Gate
---
Day 8: Hvar
I would definitely recommend you to spend another couple of days here at the Hvar Islands. Here are a few recommendations about what all you can do in these two days:
Stroll around Stari Grad (30 minutes drive from Hvar Town), explore some of their churches. Of particular interest might be: the church of St John, the medieval chapel of St Jerome and the church of St Nicolas which dates back to the 14th century
Take a speedboat tour of the Pakleni Islands. These depart from the Hvar Town itself and can be either a full day tour of 6-8 hours or you may choose the half day tour of 4 hours. The Pakleni Islands are gorgeous and each has a distinct character of its own
Alternatively, if you do not want to take a long tour of all the islands, you can get a ferry to any one of the islands from the Hvar Town. We chose to explore the Palmižana Bay and it was absolutely gorgeous! The island has a lot of cafes and restaurants and you must carry your swimwear because the waters are extremely inviting.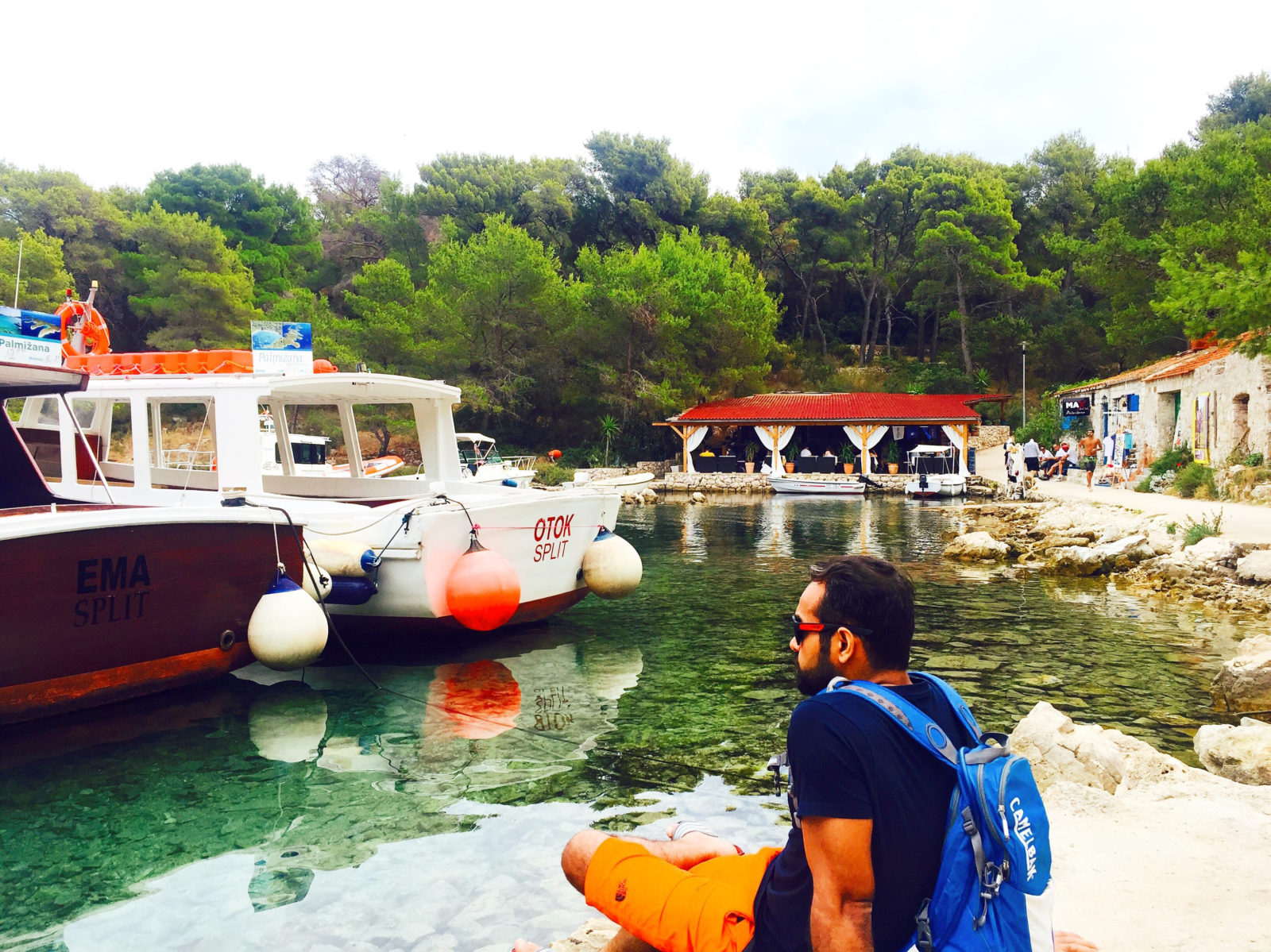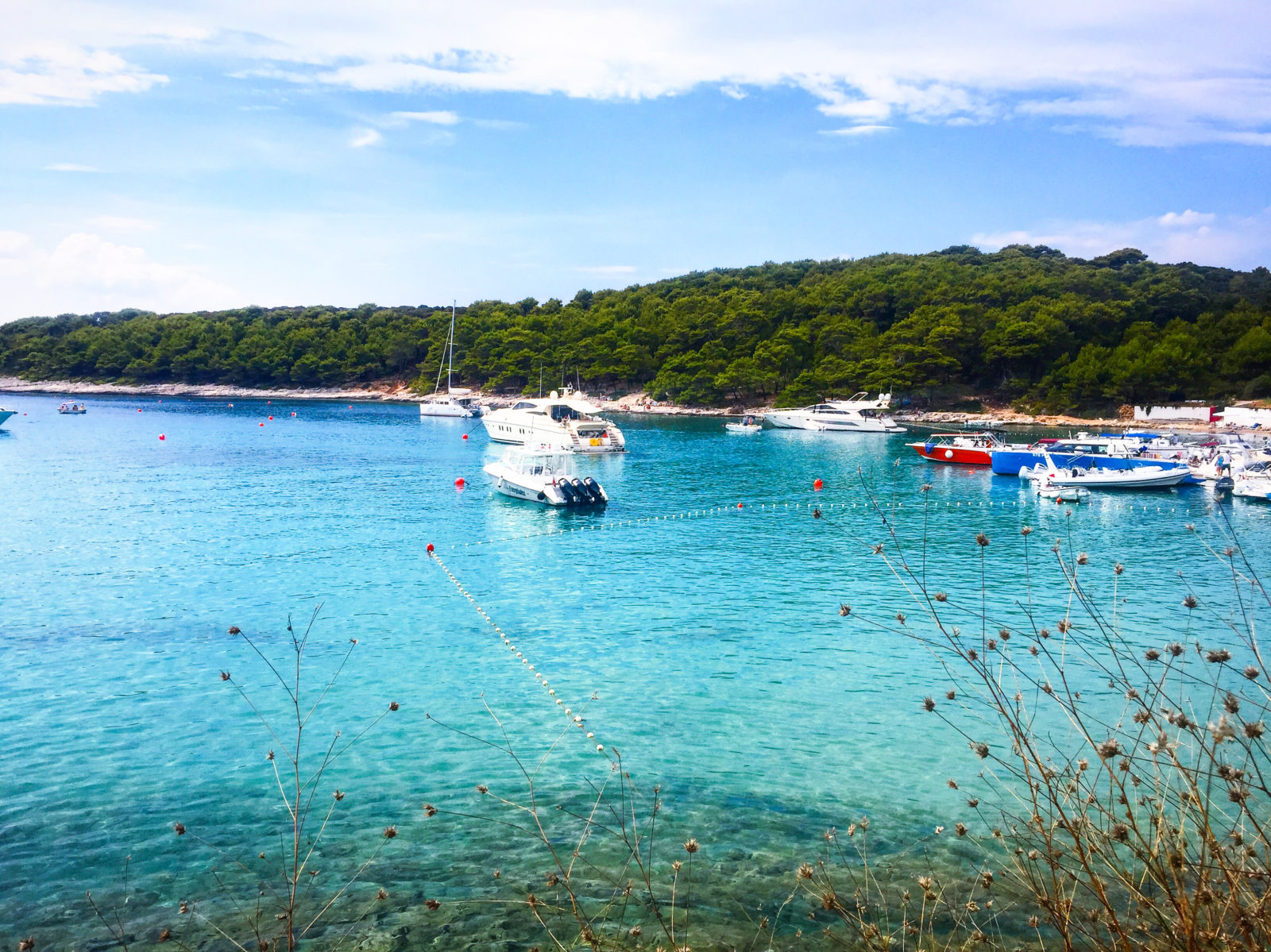 ---
Day 9: Hvar - Bol - Hvar
Bol is on Brac Island, which is probably one of the prettiest I have seen. Blue waters that will leave you speechless, beaches that are mesmerising and views of the ocean that are unparalleled, this little island deserves a visit for sure. Only a 20-minute boat ride away from Jelsa (Hvar Islands), you have 2 options to get here - the catamaran that leaves at 6 am from Jelsa and returns at 4 pm from Bol may not be what you want, considering it is way too early to get here at 6 am. Don't worry, there are other ferries that depart from Jelsa as well, later in the day, although they take longer (1 hour) to get to the island. The ticket you purchase includes a round trip from Jelsa - Bol - Jelsa. Take a ferry around 10 am and return from the island around 5 pm. It's perfect to spend 6 hours on this island.
You can rent an ATV to explore the island. Here are two things you must do on this island:
Hike/ride on the ATV to Vidova Gora, the highest peak on the Dalmatian Islands. The hike is for about 2-hours and you're recommended to take plenty of water and a snack, wear good shoes and get ready for some steep climbing paths. If you decide to rent the ATV, it takes about 45 min one way from Bol but the trip is worth it because of amazing views from the summit.
You must also visit the Zlatni Rat beach with its turquoise blue waters, plenty of cafes and restaurants and enjoy a refreshing dip. Be ready for a very crowded beach because it is one of the most popular, owing to its distinctive shape.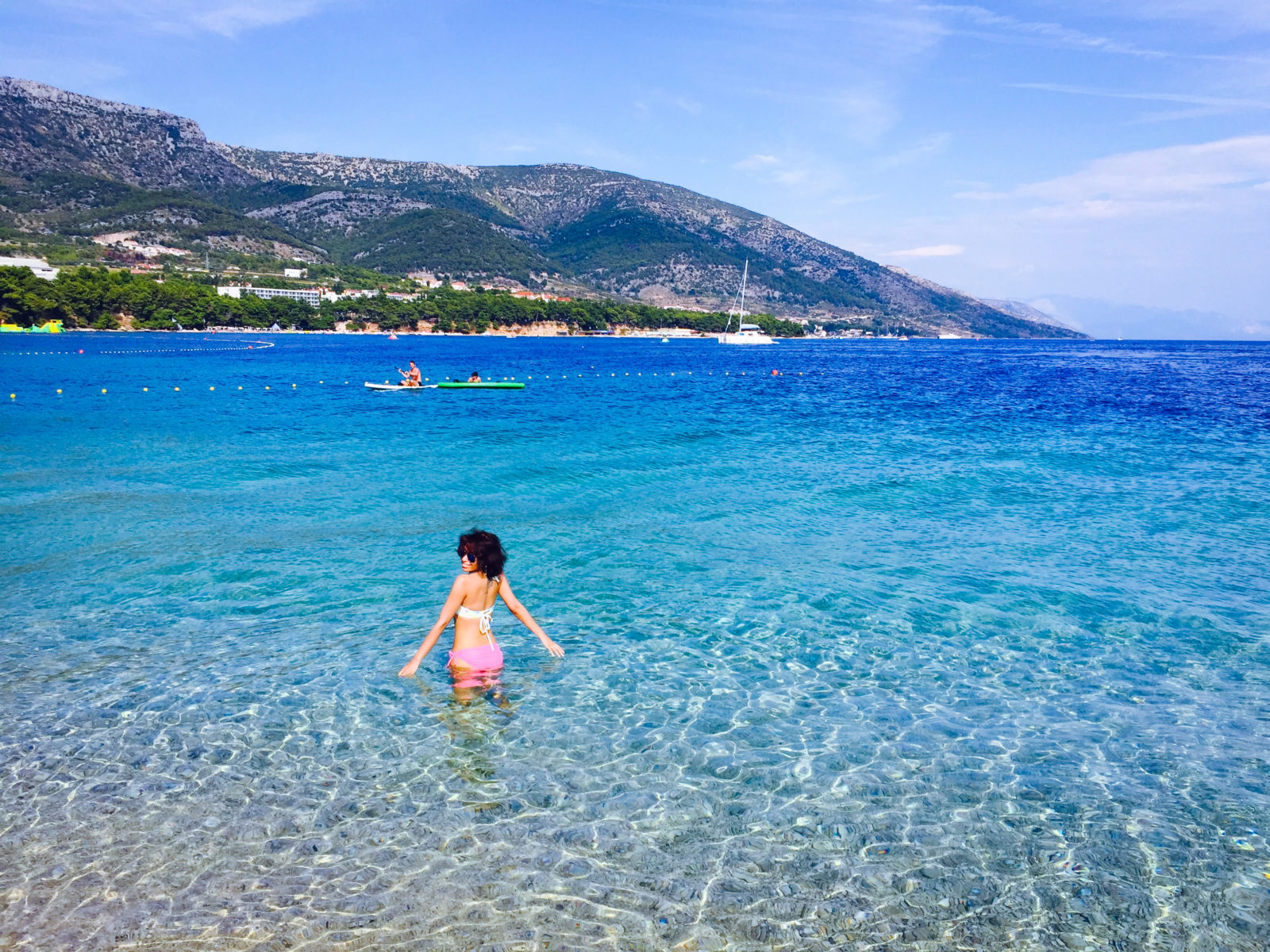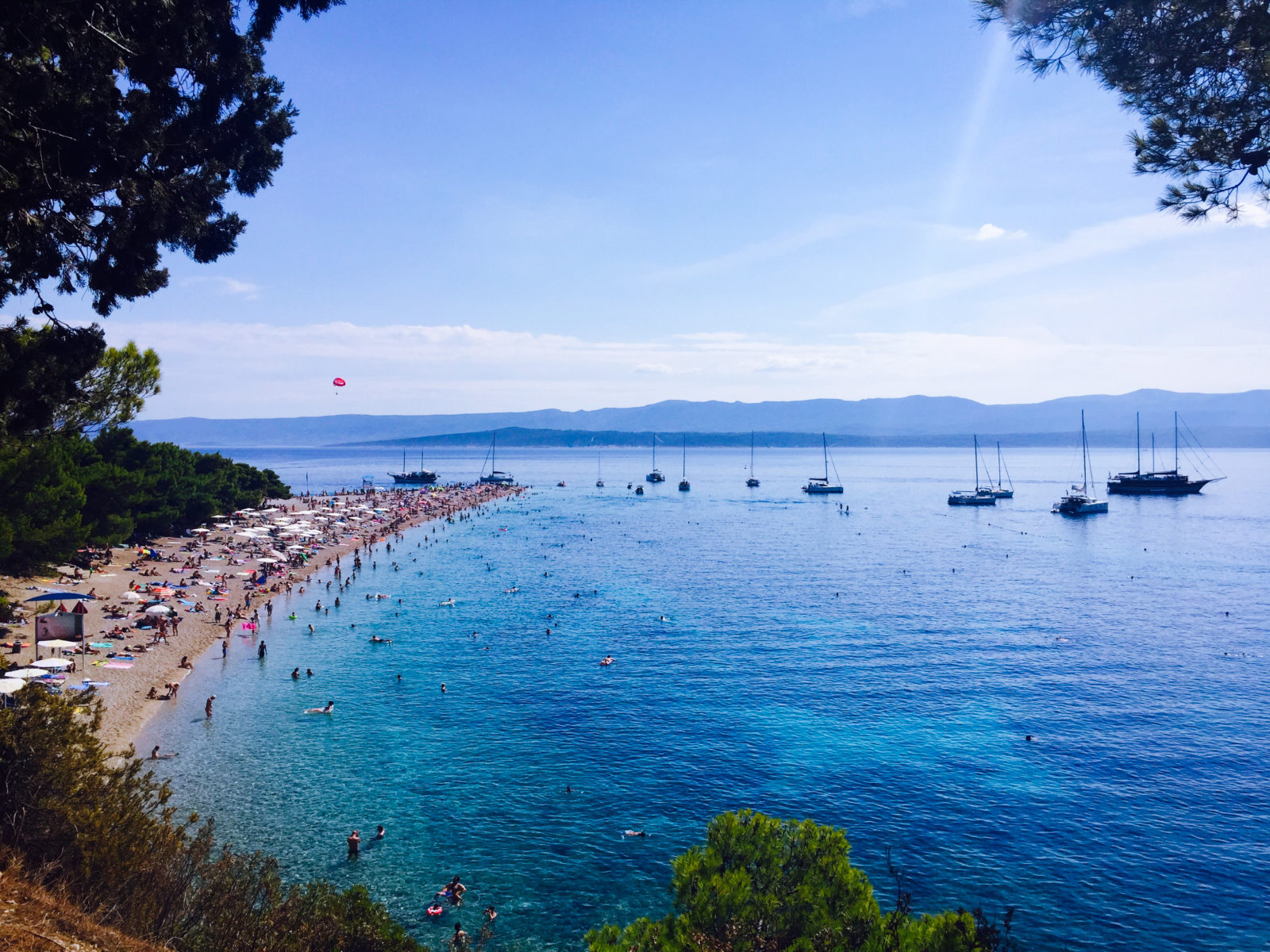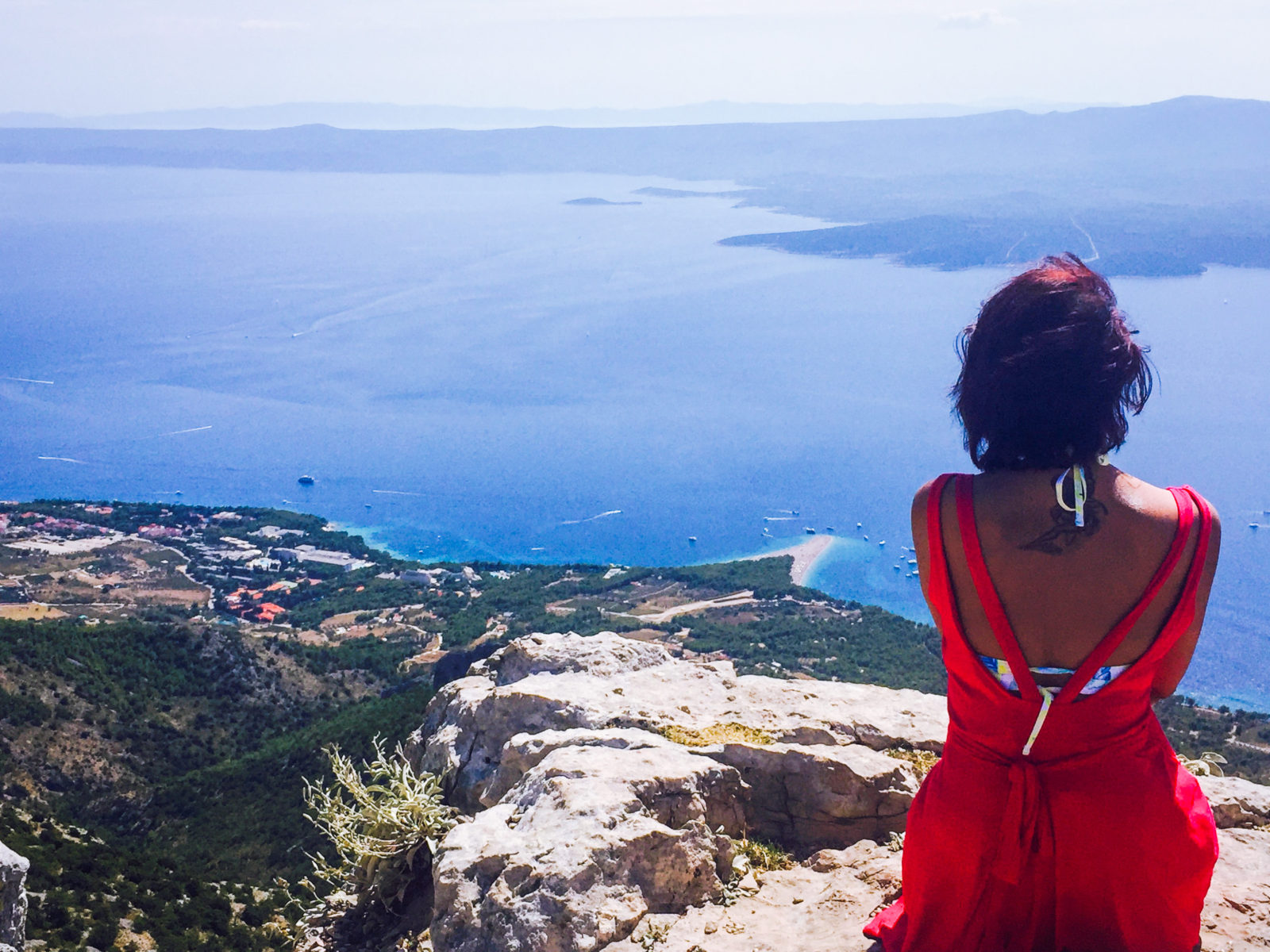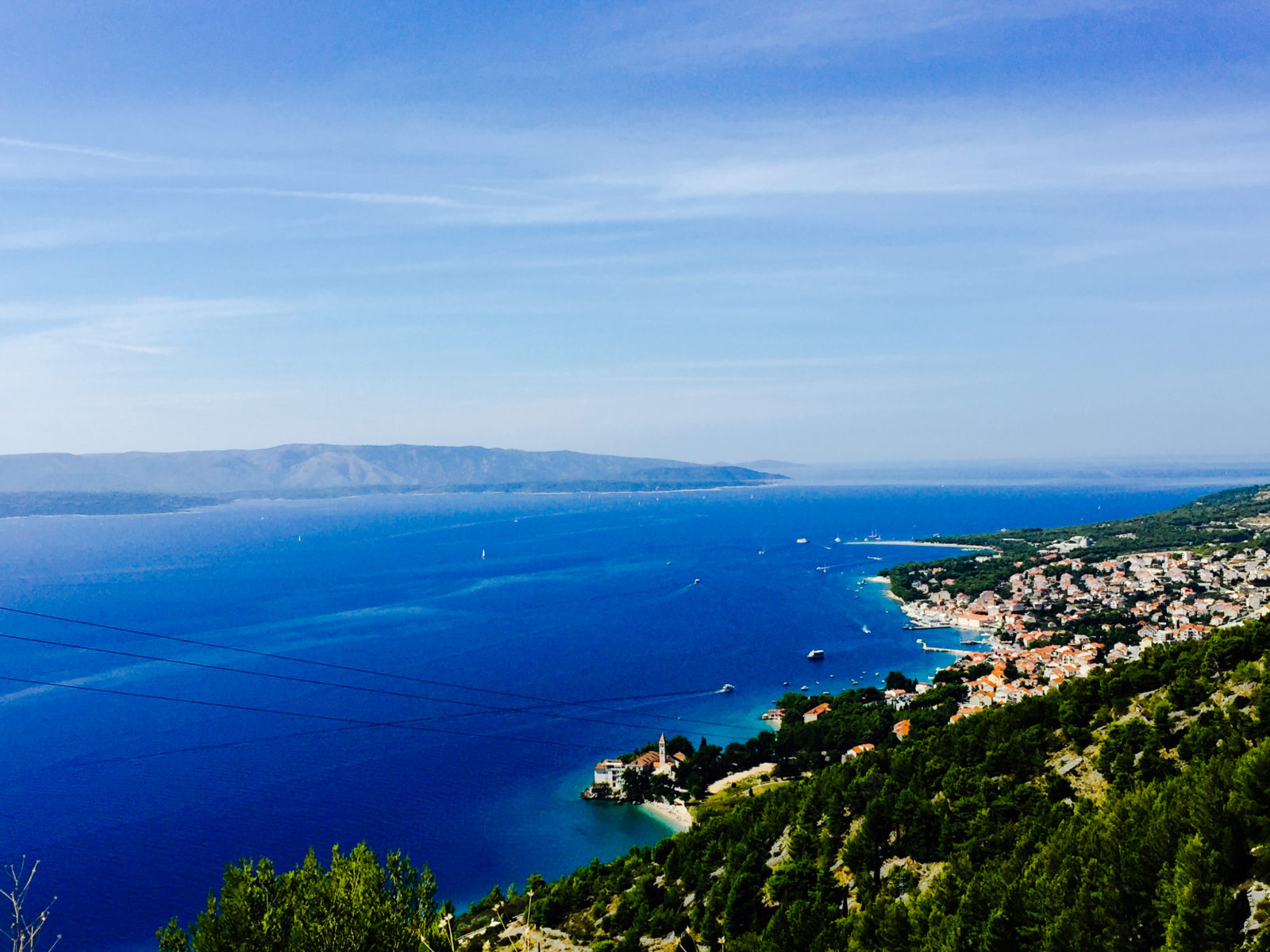 ---
Day 10: Hvar - Makarska
Take a ferry from Sucuraj (1.5 drive from Hvar Town) to Drvenik (15 min ride only) and then drive towards Makarska Riviera (30-minute drive).
Unfortunately, due to bad weather, we couldn't make much of our time at Makarska. On a bright sunny day, the place has some of the most amazing beaches of Croatia, with beach lounges, cafes and restaurants lined along the coast and amazing white sandy beaches. Of these, the beaches that deserve a special mention are - Punta Rata beach, Brela and Dugi Rat.
---
Day 11: Makarska - Dubrovnik (detour to Mostar)
The drive from Makarska to Dubrovnik is said to be one of the prettiest drives in the region. Since we had some time, we decided to take a detour to Mostar, which is actually a part of Bosnia and Herzegovina and requires for you to cross the border. However, this is not a big deal, the border crossing is very smooth. The drive from Makarska to Mostar is about 1.5 hours and the Mostar town is an interesting one to visit.
A town that feels very ancient yet so beautiful with the Stari Most bridge and the valley surrounding it, Bosnia is not yet very used to seeing a lot of tourists from outside their country. We were welcomed by curious stares and a lot of locals were interested to know where we were travelling from. Yet, the people seemed very friendly and helpful. There is a distinct Turkish influence which is visible - in the numerous cafes and shisha lounges as well as the bazaars.
The highlight of the town is, of course, the Stari Most bridge and the extremely daring people jumping off it! I recommend to sit back and relax, sip on a coffee or enjoy a snack in one of the cafes right next to the bridge and watch in awe as these people jump off the 30-meter high bridge.
The drive from Mostar to Dubrovnik is about 2.5 hours, you must try to leave by early evening so that you can enjoy the beautiful views.
Suggested budget stay for couples/ solo travellers in Dubrovnik: Apartments Kazo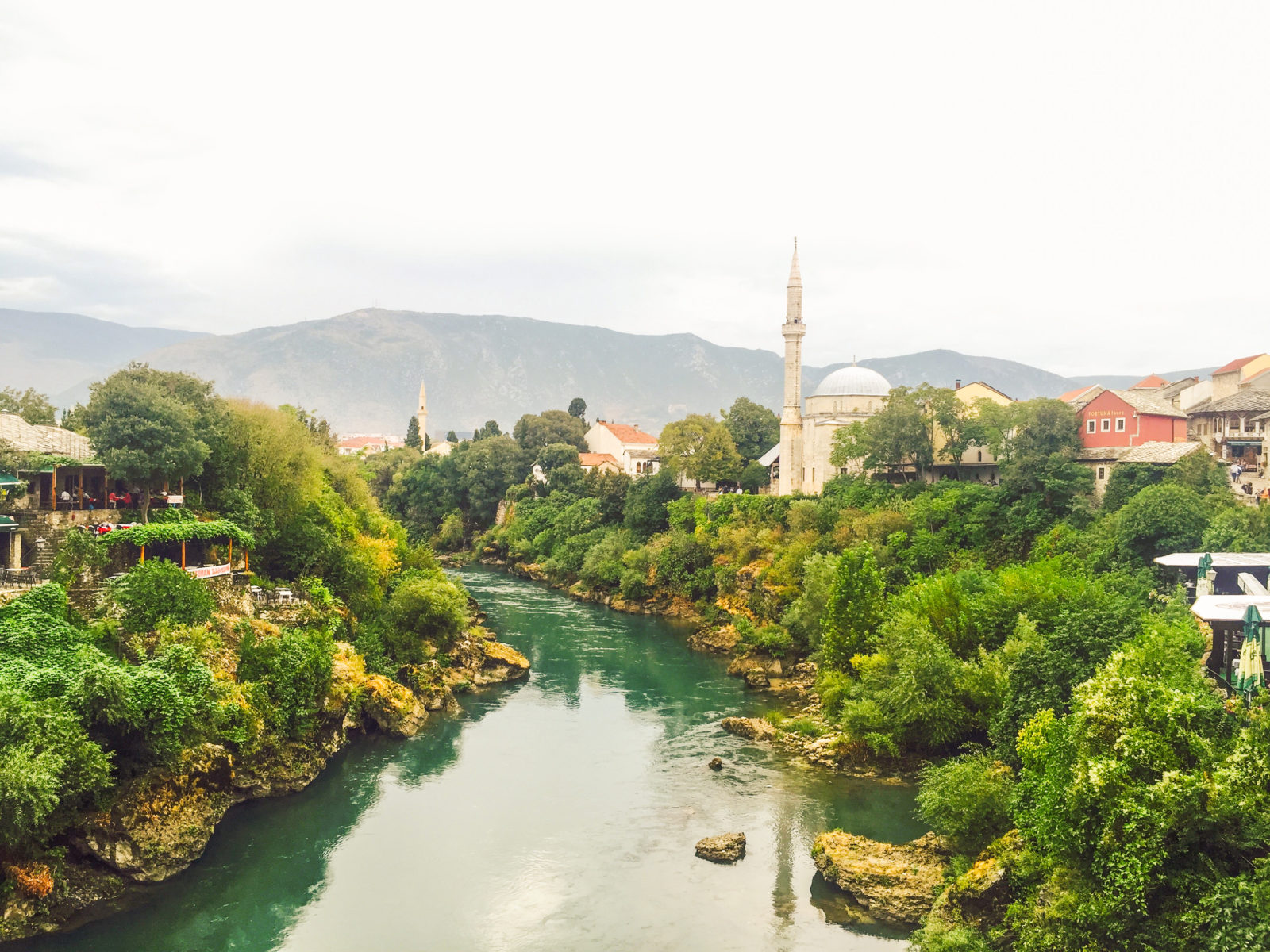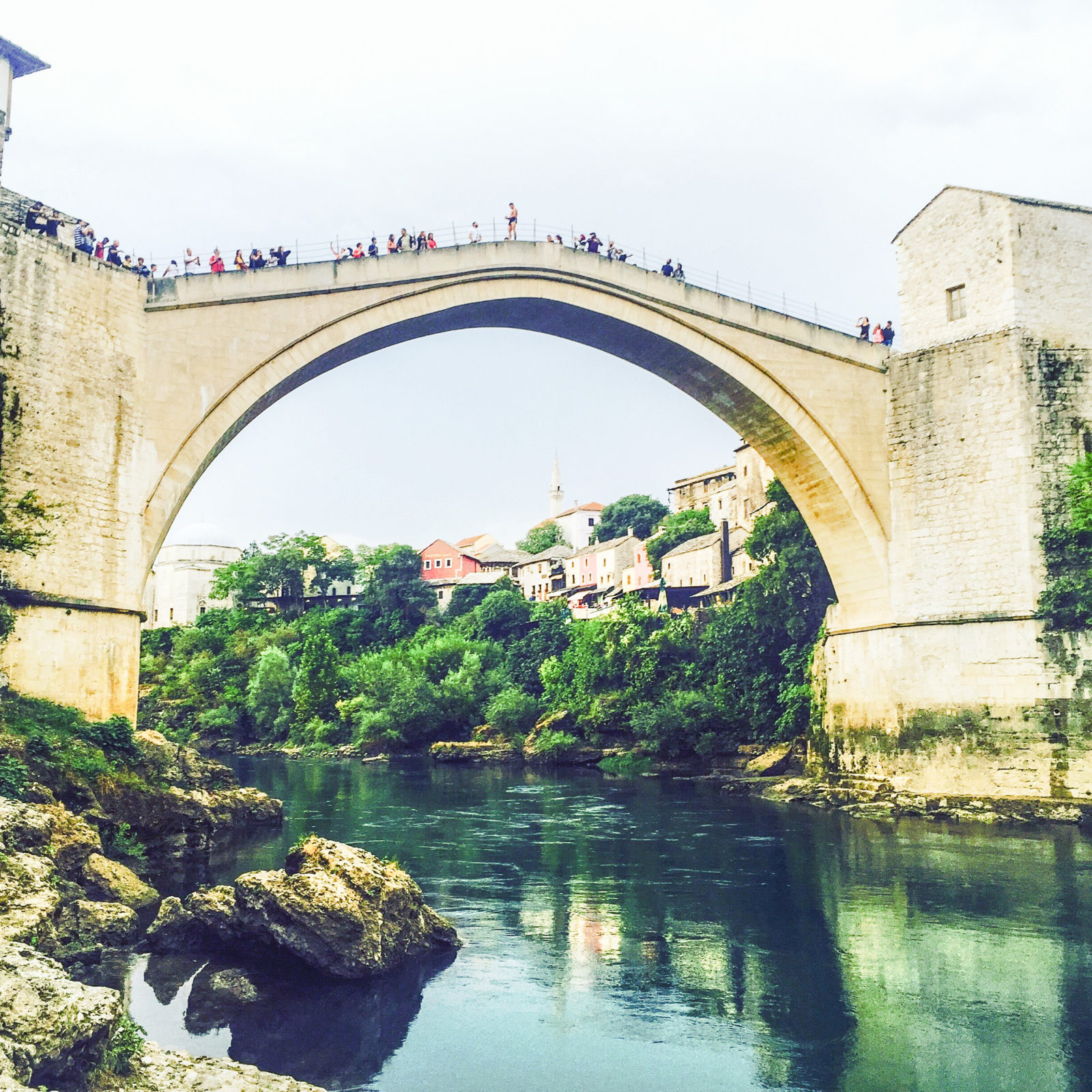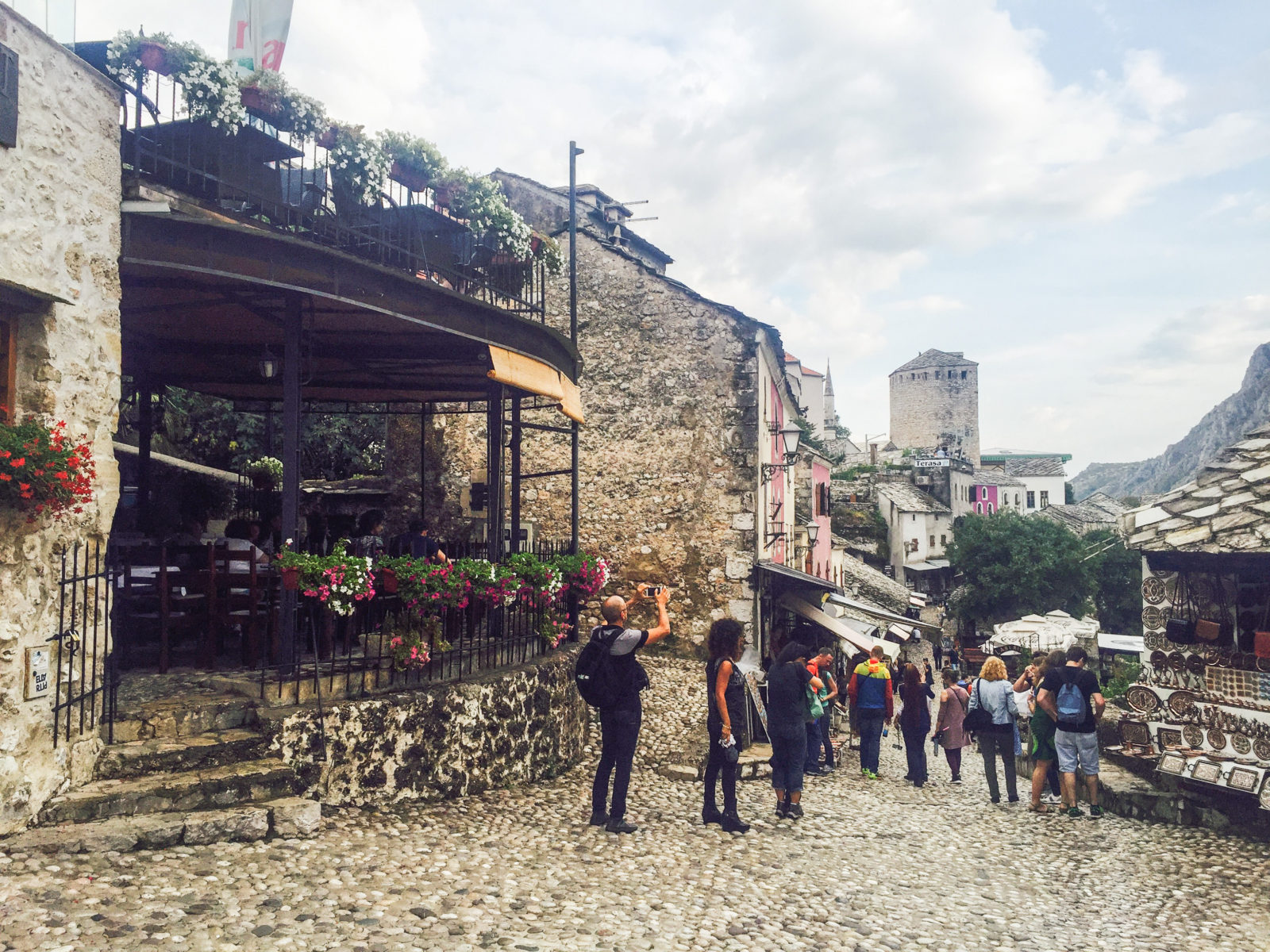 ---
Day 12 - 14: Dubrovnik
The most charming city in Croatia, Dubrovnik boasts of a character that no other city can match. Be it the city walls that offer indisputably gorgeous views of the sea below, or the charming restaurants and bars located on the cliffs, the cable car that takes you to the top of Mount Srd for some breathtaking views of this ancient walled city, Dubrovnik is a postcard-perfect place.
Click here to read Where to Stay in Dubrovnik.
Parking is a nightmare in the town area. You might have to park in one of the public garages which are expensive but might be your only option. Parking on the street, if available, is extremely expensive and can lead to hefty fines if you falter in paying on time at the meters.
Here are a few things I recommend you to do in Dubrovnik-
Enjoy a stroll along the city walls which are dotted with cafes and viewing points, from where the gorgeous clear blue waters below seem so inviting and refreshing, you will not be able to get enough of it
Sip on a refreshing cocktail at Buza Bar, located right at the edge of a cliff, as you watch the young daring people jump off from the cliff into the sea below
A very off-beat thing to try is a kayak tour in a glass bottom kayak to explore the Lokrum Island, which is about 3-hours return.
Walk around Stradun, lined with numerous shops selling souvenirs, clothes, accessories and what not
Get your own Game of Thrones souvenir; get yourself clicked on the throne itself in Dubrovnik City Shop. If you buy a souvenir, the photo is free of charge else you might have to queue up and pay just for getting a photo on the throne
Enjoy a lovely candlelit dinner in either Gils or Nautika, located on the city walls
Dubrovnik Cable Car: this is a must do! The views from the top of the entire city below are so breathtaking, that you will not regret it. You may also sip on a cocktail or enjoy some wine and cheese at the restaurant above
Take a dip in the crystal clear blue waters. You may visit the Banje beach, one of the most popular ones, where you can enjoy some lively vibe and music at the beach club while soaking up the sun