Austria is one of my favourite European countries for several reasons - not only does it have some of the best landscapes in the continent (it can give Switzerland a run for its money) but it also has everything that you associate Europe with - charming Alpine villages, cobbled stoned streets and big cities with an old town charm, a lot of history and musical associations (after all, Austria was home to Mozart) and a literary allure that is unmatched. The perfect itinerary for Austria combines all of these elements - a little bit of baroque architecture, beautiful mountain towns, museums honouring artistic genius from the Imperial times and an energy that is palpable.
My suggestion for the perfect 1-week itinerary for Austria includes:
3 days in Vienna
2 (or 3) days in Salzburg
2 days in Innsbruck
I'd recommend you to base yourself in these cities and take day trips to lovely villages such as Hallstatt and St Wolfgang. Also, if you're visiting in winter, you might be lucky enough to catch the Christmas Markets which take place from late November until Christmas Eve. This is a particularly amazing time to visit Austria - the country has some of the best Advent markets in Europe and offers you the opportunity to enjoy the typical experience - hot wine, freshly-baked goodies, cities blanketed with pure white snow and people in a festive mood.
Click here to book your car.
---
1-week itinerary for Austria:
Vienna
Vienna makes for the ideal introduction to Austria- you're likely to arrive here as it is well connected to major cities and is the capital. Several palaces, museums, famous historical monuments, lively streets with music, age-old cafes which were frequented by intellectuals, street markets, and nightlife -  that's what you can expect from this fascinating city.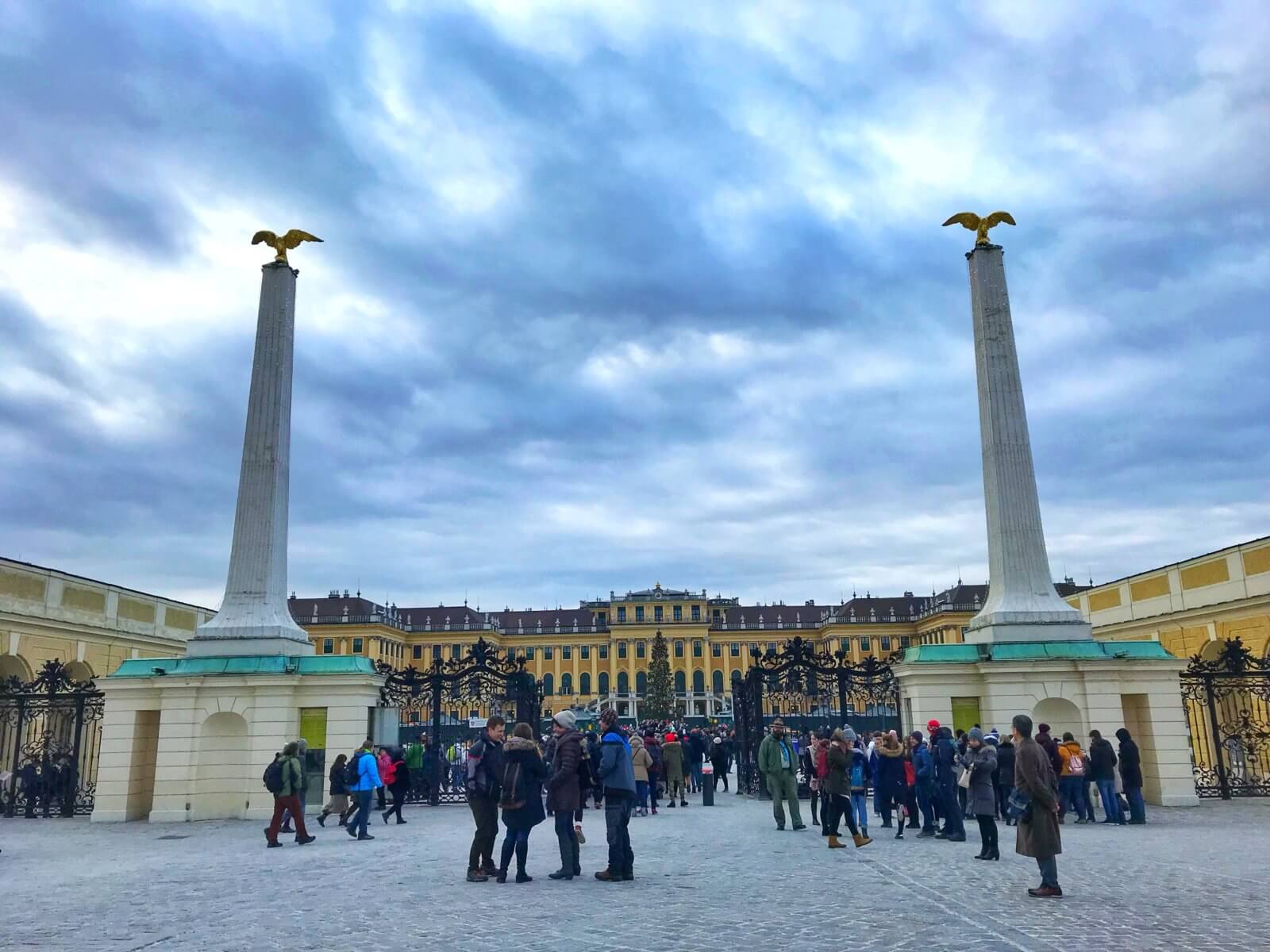 Click here to read in detail about What to do in Vienna in 3 days.
---
1-week itinerary for Austria:
Salzburg
Salzburg is, by far, my favourite city in Austria. About 3 hours by train from Vienna, Salzburg is a much smaller yet more magical city than Vienna- it seems like it's right out of a storybook! The Salzach River flows right through the middle of the city, with the looming Hohensalzburg Fortress perched on a hill in the backdrop and the towering snow-capped mountains surrounding the city, making it postcard perfect. If you have a little more time in your itinerary for Austria, I'd recommend you to extend a day in Salzburg (3 days would be ideal to explore the city itself and embark on some really cool day trips).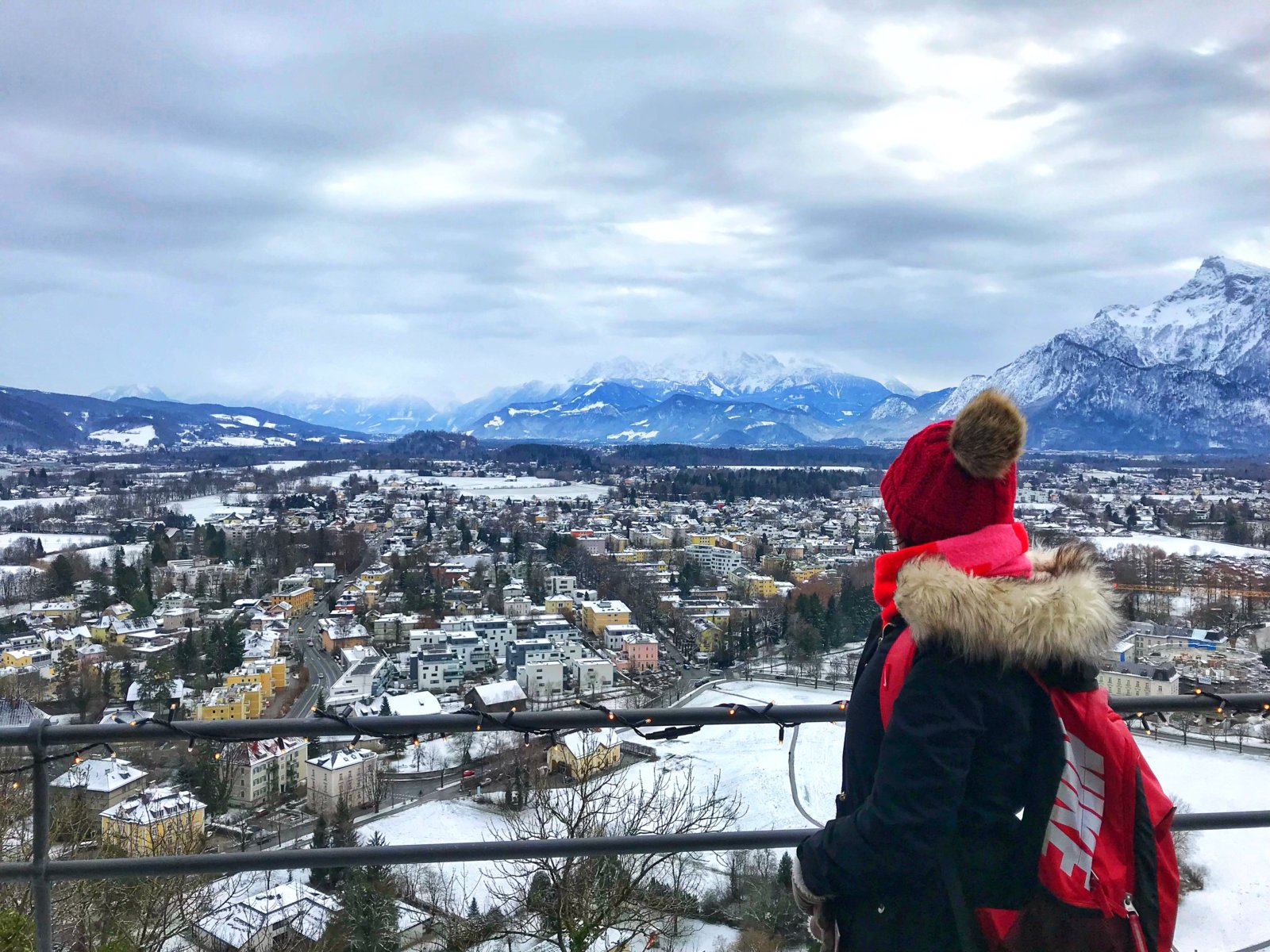 If you have 3 days, this is how I recommend you to split your time in Salzburg:
Day 1: Explore the city
Take the funicular up to Hohensalzburg Fortress for unparalleled views of the city, walk around the pedestrian street in the historical centre with numerous cosy cafes, boutique shops and beautiful medieval architecture, or visit one of the famous Baroque palaces in the city.
Day 2: Take a day trip to Hallstatt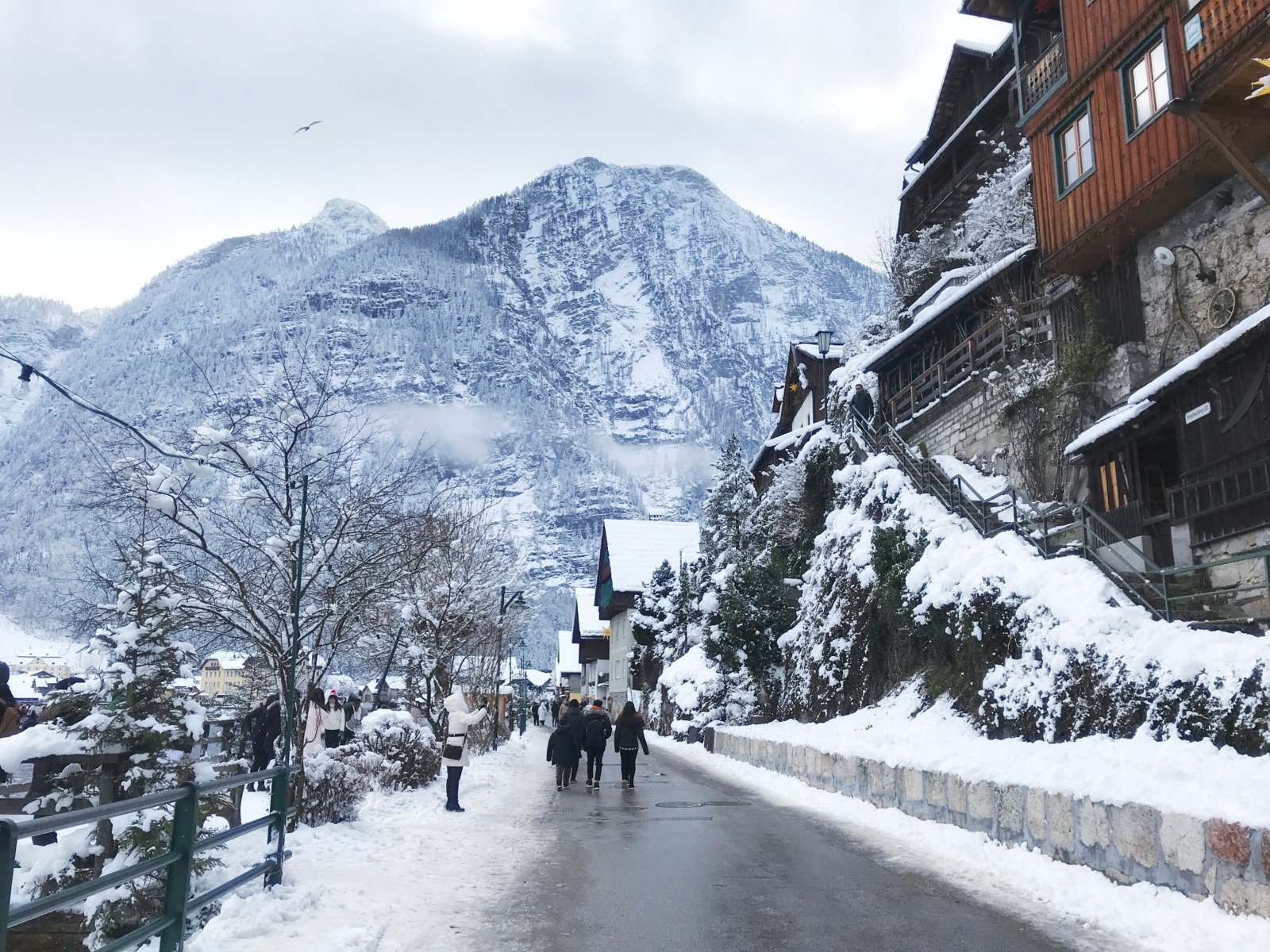 Perhaps the most magical place in Austria during any season, this little Alpine village on the lake with the towering Dachstein mountains in the backdrop is bound to charm you. You could also spend a night here if you like, with several hotel options offering spectacular views and a very serene environment.
Day 3: Take a day trip to St Wolfgang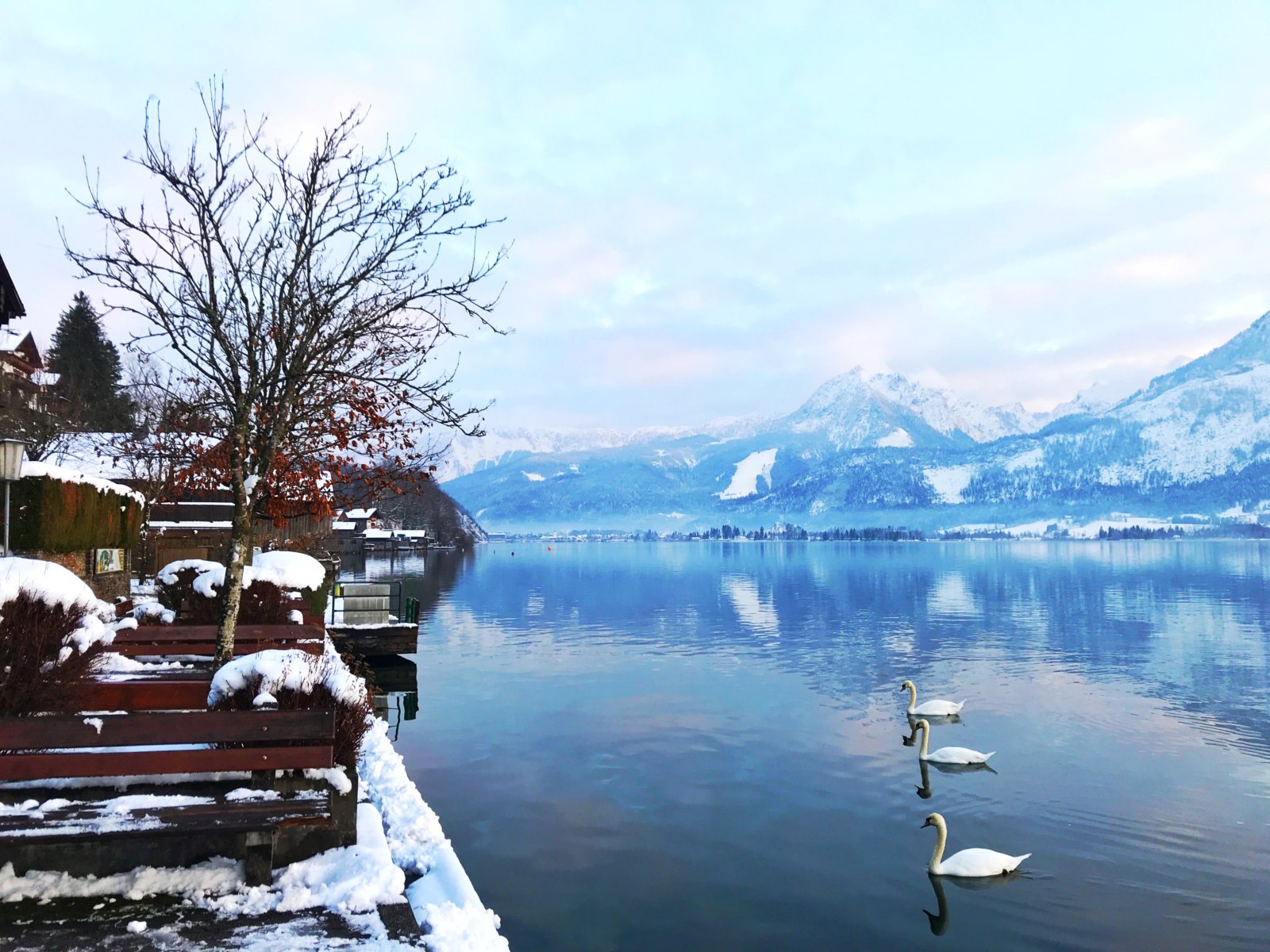 This day trip from Salzburg can be done directly by road, bus or train, however, I suggest to take a bus to St Gilgen and then a ferry to St Wolfgang. You could also spend some time in St Gilgen by visiting one of the best vantage points for spectacular views in Salzkammergut region - the Zwölferhorn mountain. The sleepy, romantic town of St Wolfgang is yet another fairy tale place, with cobbled stone streets, horse carriages, cute cafes, souvenir shops and lakeside restaurants.
Click here to read in detail about What to do in Salzburg in 3 days.
---
1-week itinerary for Austria:
Innsbruck
Any itinerary for Austria is incomplete without a visit to the Tyrol region, famous for its ski resorts and winter activities. Innsbruck is a stunning and cute little medieval town set in the backdrop of the snow-clad Austrian Alps. It also makes for a great base to explore the surrounding mountain villages and towns. when you're in Innsbruck, you're not too far from magnificent landscapes and scenery. If possible, I'd recommend you to rent a car and drive around to explore vistas that will give Switzerland a run for its money. If you're visiting in winter, put your adventure shoes on and experience immense fun by heading towards Olympia SkiWorld and trying some really cool activities such as Bob Sleigh and toboggan rides.
Day 1: Explore the old town
Historical and architectural treasures such as the Golden Roof, Hofburg Imperial Palace and Hofkirch (church) are a short walk away from each other and located in the pedestrian streets of the old town. You may also take the cable car from here to Nordkette Ski Station, where you're likely to find some snow and beautiful vistas of the city on a clear day. During winter, they even have an igloo bar!
During the second half of the day, you can head to Schloss Ambras and Swarovski Crystal World to see a unique exhibition of Swarovski's mesmerising crystals.
Day 2: Head to Olympia SkiWorld
Olympia Skiworld is home to many ski resorts that are spread out over a large area. You'll have to pick and choose the activities that interest you before deciding which ski resort to head to. As I am not a skier, I choose to experience the Bob Sleigh Ride at Innsbruck-Igls and Toboggan ride at Oberperfuss Rangger Köpfl Ski Resort. Whether you choose to experience these adventurous activities or not, I highly recommend you to visit these places anyway because of the lovely setting, incredible panoramas and an amazing atmosphere.
Click here to read in detail about What to do in Innsbruck in winter.
---
1-week itinerary for Austria:
Bonus Tip: Stay in an Igloo Hotel!
Although I visited Austria in winter (mid-December), there was one experience I missed out on because it was available only after the 24th of December. A lot of igloo hotels spring up in the Tyrol region specifically during the cold months, beginning end of December and lasting until February (depending on the weather, of course). Two incredible igloo hotels I came across were: