Coron is the jewel in the crown of Palawan, an island that has been voted as the best island destination in the world several times in the last few years, putting a remote place located in the far east in the spotlight, thus bringing people from across the world to this little paradise. Three municipalities or towns specifically enjoy the maximum attention in Palawan – Puerto Princessa (the capital of Palawan), El Nido and Coron.  If you, like me, are one of those people who saw breathtaking pictures of the pristine waters of Coron on Instagram and were inspired to visit the enchanting islands, read on for everything you need to know before visiting Coron.
Best time to visit
Palawan enjoys tropical weather through the year. However, December – March is considered as the best time to visit not only because it is dry but also because the weather is pleasant during this time. It begins to get warm after March and the rains arrive in May until November. It does, however, get warm during the days even during these months. January is the coolest, with temperatures reaching highs of 28 degrees.
Getting to Coron
Out of the three popular provinces in Palawan, Coron is the most remote and toughest to get to. You can either fly in directly from Manila or take a ferry from El Nido or Puerto Princessa.
The airport of Coron is located in Busuanga, about 35-40 minutes drive from the town centre. The ferry pier, however, is located much closer to the town centre. The fastest ferry ride from El Nido to Coron takes about 3.5 hours.
Montenegro Ferry from El Nido to Coron
If you are visiting Coron from El Nido, there are several ferry options. However, the slower ferries can take any time between 7-8 hours whereas Montenegro Lines provide the fastest option. Departing early in the morning from El Nido at 6.30 am, you will arrive at Coron at around 10 - 10.30 am.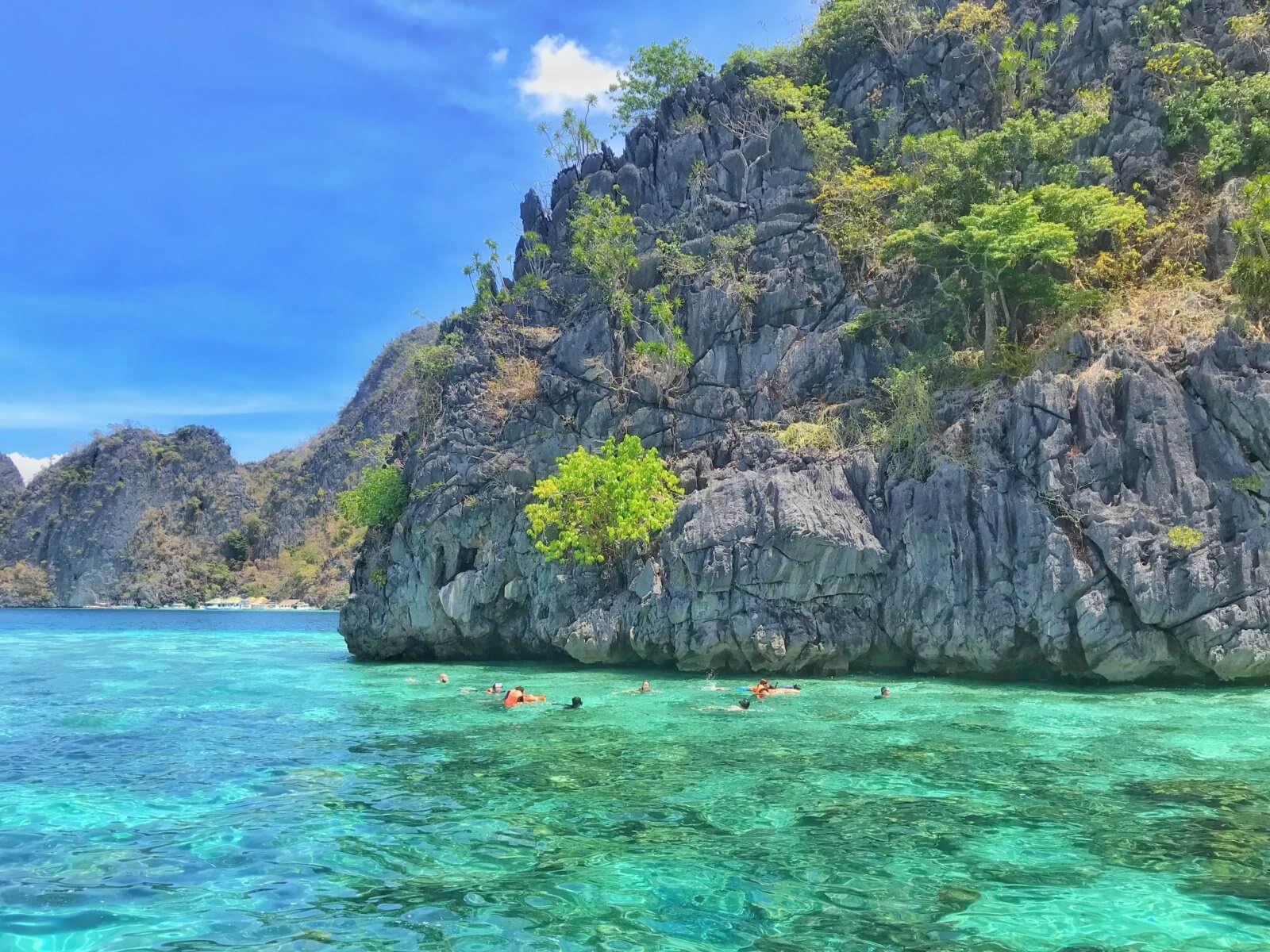 Why should you visit?
Without a doubt, Coron has some of the most pristine beaches I've ever seen. They're remote, not as crowded as other places in The Philippines, are tough to get to and thus, are as natural as it can get and extremely gorgeous! Coron is also a diver's paradise, offering numerous shipwreck diving sites and coral gardens. The underwater sea life is spectacular, the beaches are out-of-this-world and you are far away from any semblance of fast-paced city life. For nature lovers, people who wish to be amidst the extreme beauty and don't care about vibrant and lively places such as Boracay, Coron is heaven!
The ideal amount of time to spend in Coron, in my opinion, is between 3-5 days.
What to expect?
Visiting Coron may not be everyone's cup of tea! It is stunning, no doubt, but getting to the islands or the most spectacular sites isn't as easy as you'd want it to be. 'Convenience' is one thing you cannot expect, and it is always better to know what exactly you're going to face if you plan on getting there.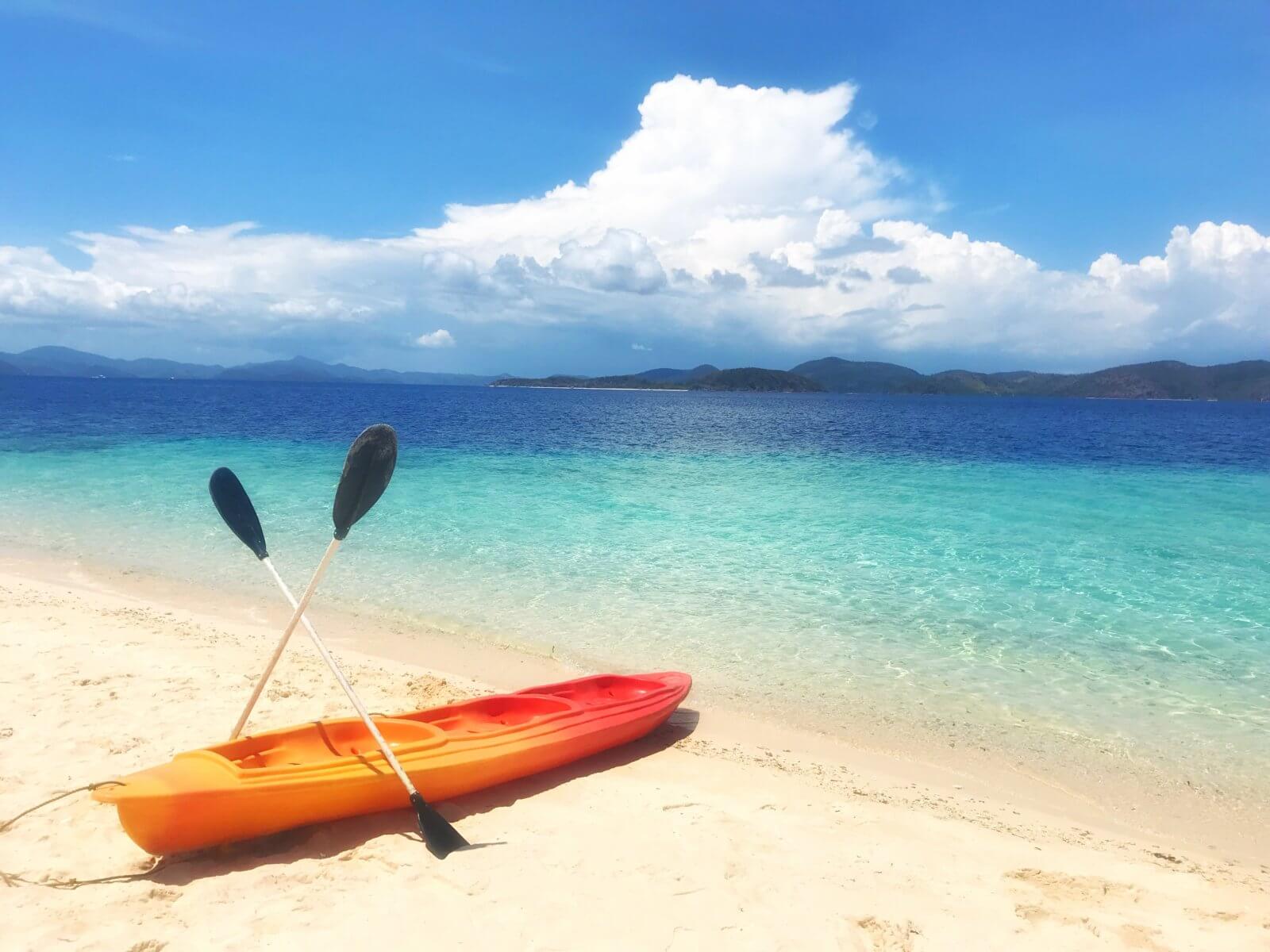 Here are a few things that'll help you put things in perspective:
#1. Coron town (which is part of the Busuanga Island, the largest of the Calamian archipelago) itself does not have a lot to see and do. This is where the flights will come to and where the hotels are located, so you will be staying on this island. However, apart from a couple of beaches (which aren't really that great), the hot springs and Mt Tapyas, there's not much to see here.
#2. The best places in Coron can only be reached by taking a boat from Busuanga Island. You have the option to join either a group tour or rent a private boat. Private Tours are usually quite expensive and would make sense only for a large group of people thus group tours are the best way to go for budget travellers.
#3. Unlike El Nido, where most companies offer the exact same itinerary for the island-hopping tours, there are no fixed itineraries in Coron. Depending on the tour operator that you're booking through, you might get different inclusions in your island-hopping tour. The best way to book a tour is either through your hotel or take a flier from the pier when you arrive by ferry and call them later to make your bookings.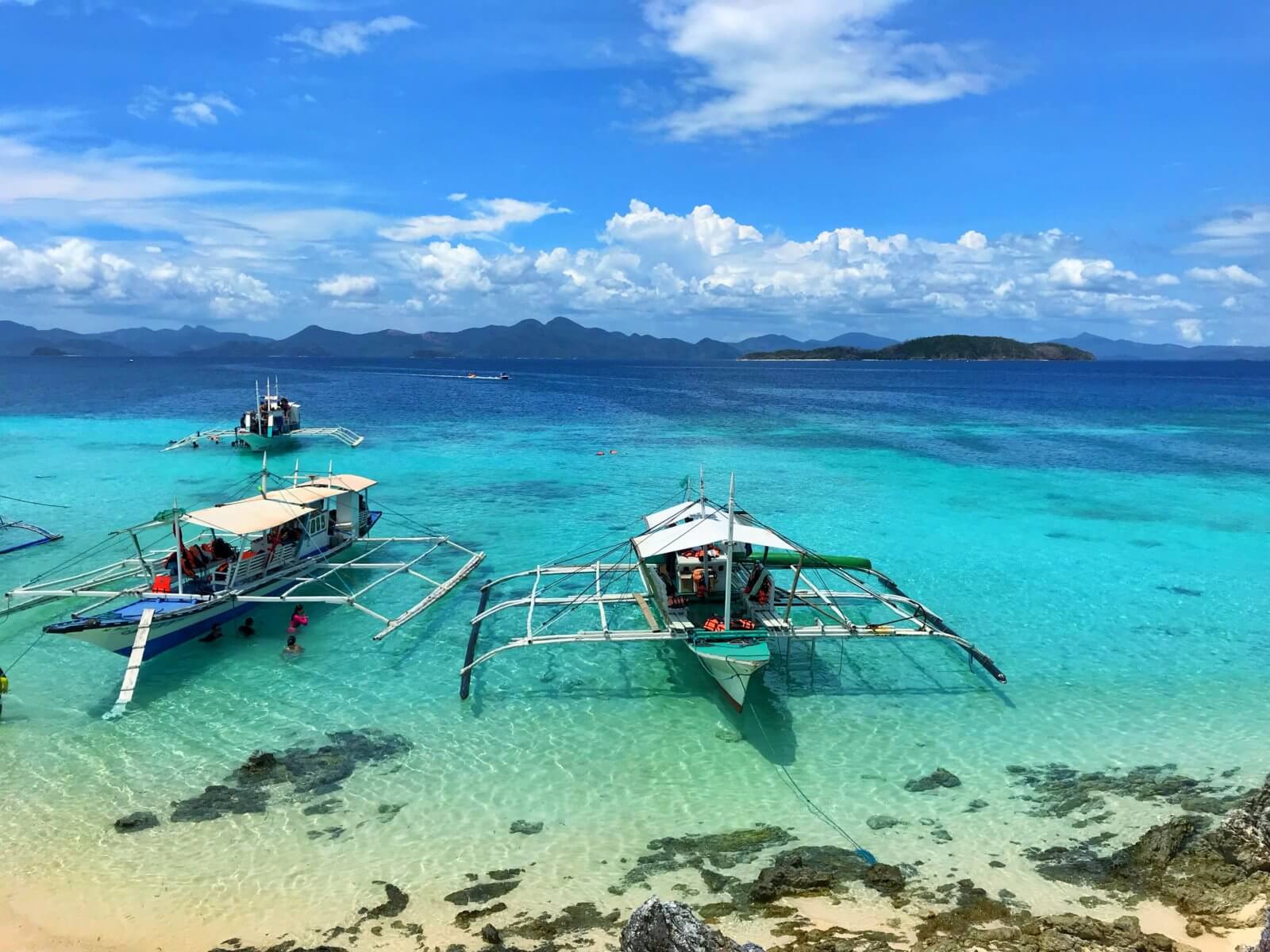 #4. Most full-day tours depart between 8.30 - 9 am, thus make sure to book your tour the day before or you're likely to miss out.
#5. The weather in Coron can be extremely unpredictable. At one moment, you might face torrential rains and another, you'll have clear blue skies! This is true for almost the entire country.
#6. If you're planning on taking an island hopping tour in Coron, make sure to carry a waterproof bag and place all your belongings in it. It is highly likely that once the ferry docks at an island, you might have to wade through waters up until your waist to get to the land.
#7. Carry your sunscreen lotions with you because the sun can be very harsh. Your skin can burn within 15 minutes! Also, hats and sunglasses would be sensible to carry too.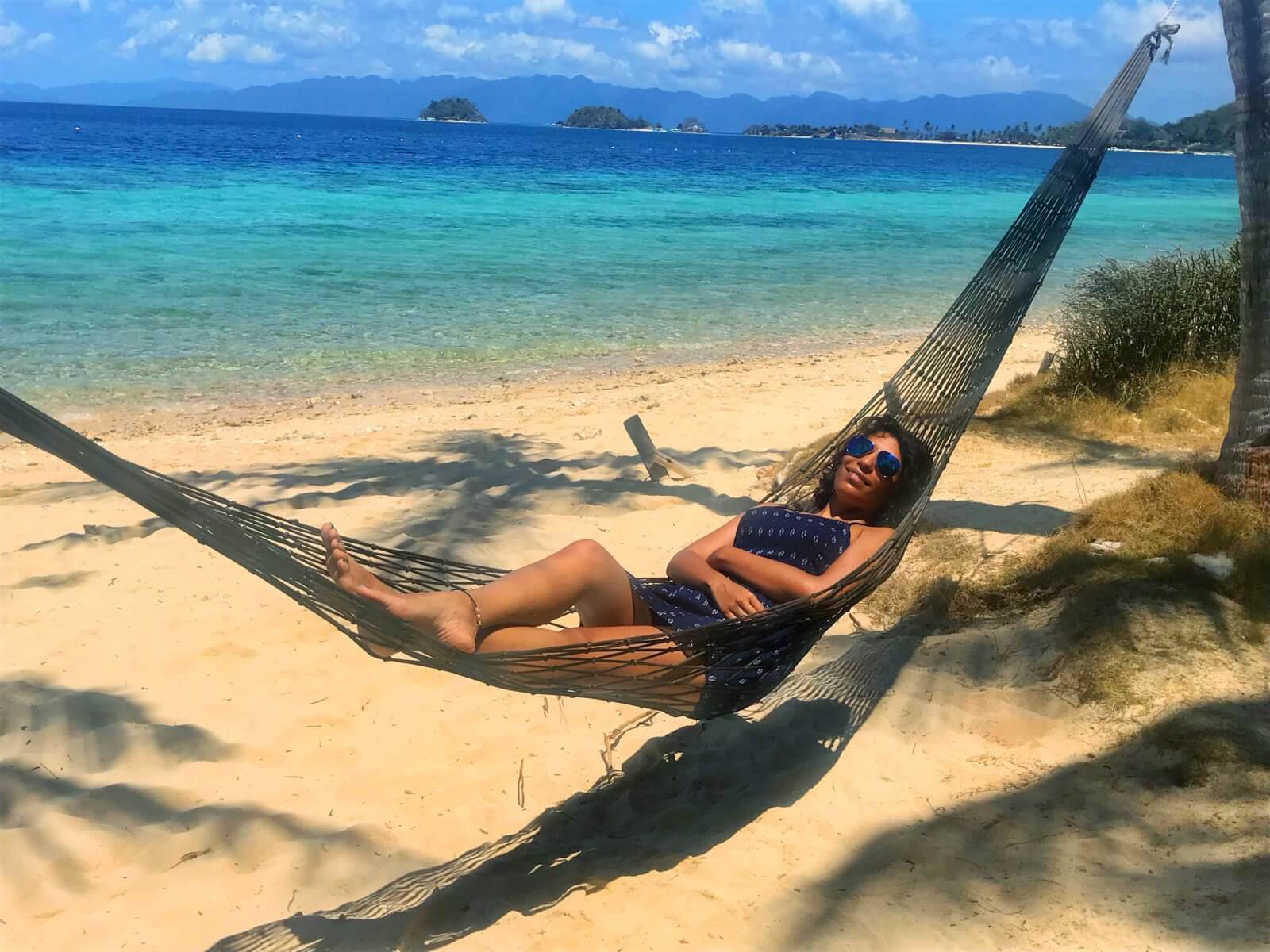 #8. Unlike El Nido, where you can rent kayaks at each of the destinations that the ferry stops at, Coron does not have the same option. Your boat is likely to have one kayak which you'll either have to share with others or choose to just swim/ snorkel through the waters instead. You will, however, be provided with snorkelling gear on board.
#9. It is a sensible idea to carry some water shoes with you as many of the places where you'll disembark from the ferry will have either dangerous sea animals like the jellyfish or sharp stones at the bottom. These shoes are available for rent at the pier, where the ferry departs from.
#10. Most full-day island-hopping tours serve lunch onboard. If you are a vegetarian, make sure to let your boat guide know in advance as they can arrange for vegetarian options such as salads.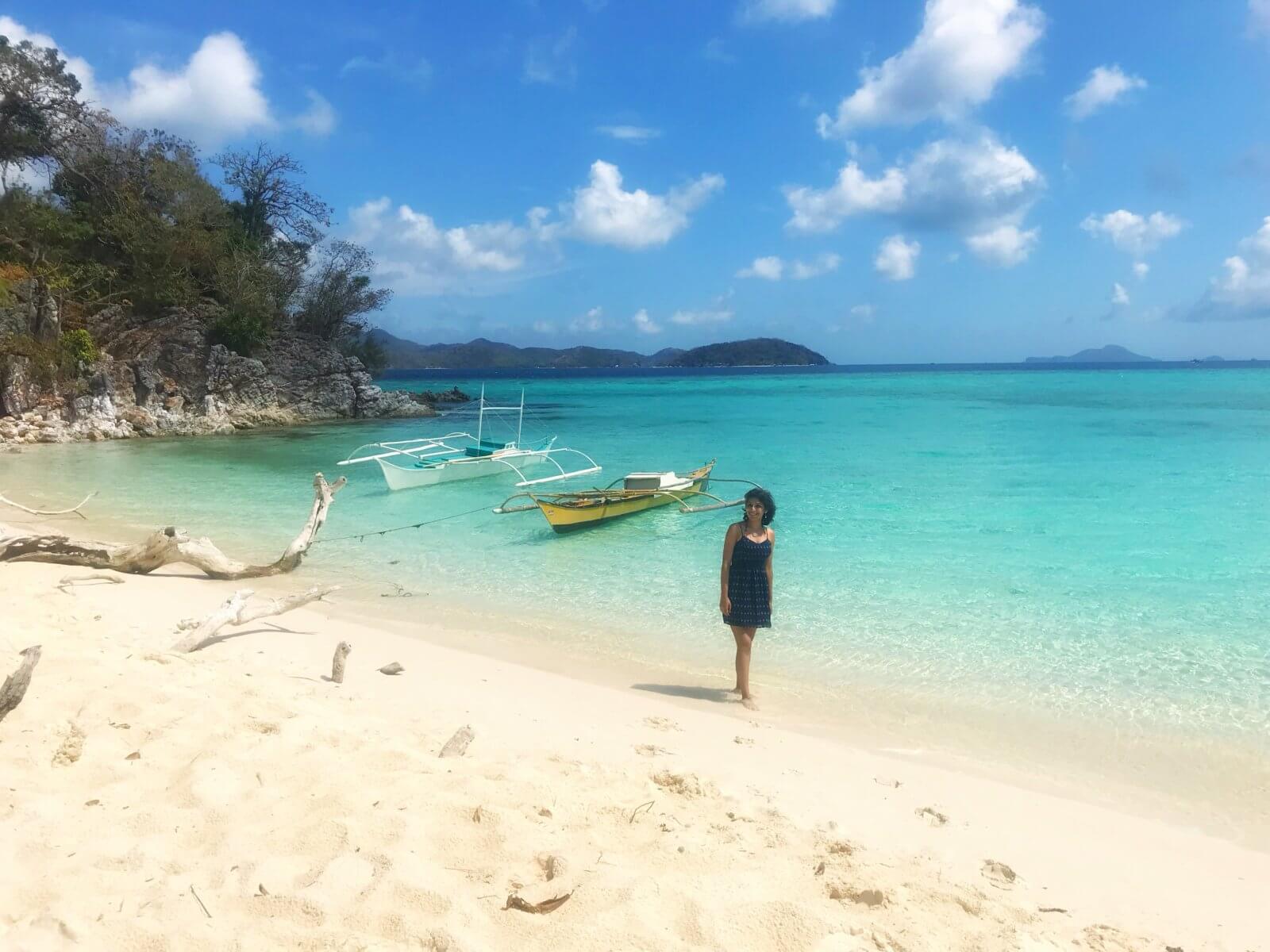 #11. When you visit the remote islands on an island hopping tour, most of them won't have any snacking or drinking options. At best, you might find 1-2 beach shacks serving coconut juice and some chips but that's about it. You might want to carry your own drinks/ food.
#12. The sea can get very rough! If you have a history of sea or motion sickness, you might want to carry medicines and be prepared for the worst situations.
#13. There is not much nightlife in Busuanga Town. There are some karaoke or live music bars, but most of these places shut before midnight. The town is mostly safe but do be vigilant, like you would anywhere else.
#14. Most bars will have Happy Hours during the evening hours where you're likely to get great discounts on San Miguel or the cocktails. However, if you're a wine-enthusiast, prepare to pay at least 3-5 times for a glass of wine as you would pay for a glass of Long Island Iced Tea!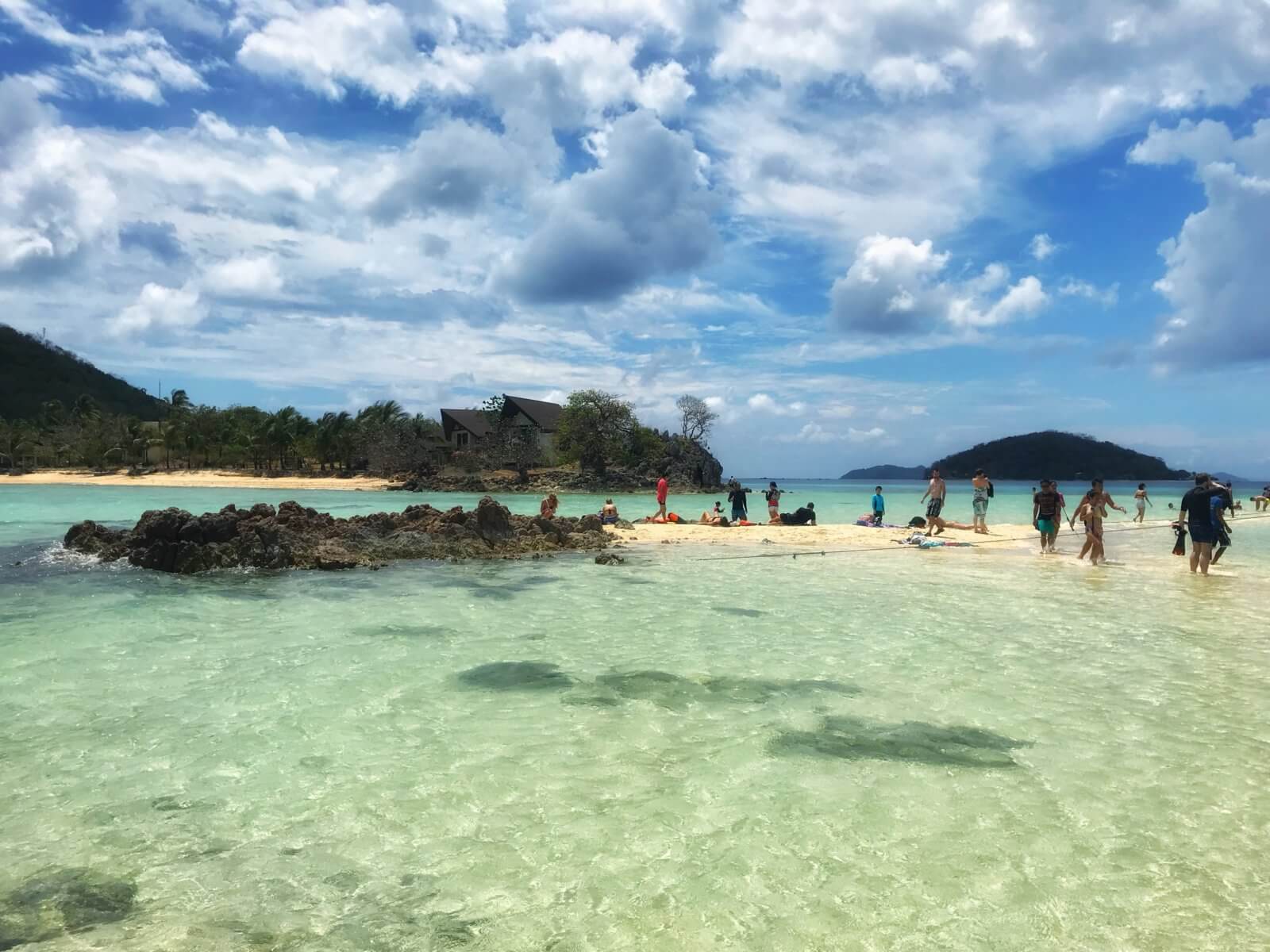 #15. If you are a foodie, you will love the fresh seafood served at most places. Moreover, the food is cheap! Here are some of my suggestions, to try while in The Philippines: Sizzling Shrimp Gambas, Pork or Crocodile Sisig, Squid or Chicken Adobo, Seafood Gising Gising and Sizzling Chicken Salpico.
#16. Although you will find a few currency exchange places in Coron, you will not get the best conversion rates. If you're coming from Manila or El Nido, it's better to get your money exchanged before visiting Coron.
Book your hotel stay in Coron here. 
All in all, I can safely say that Coron is one of the most extraordinary places I have been to and if you're someone who loves beaches and water, you are sure to fall in love with Coron instantly. Visiting Coron will be one of the best decisions you'll ever make!
Click here to read about What to do in Coron in 3 days.