Coron in The Philippines is a municipality in the Palawan province and is one of the two most stunning destinations to visit in Palawan (the other being El Nido). Comprising of several small inhabited as well as uninhabited islands, Coron is a nature lover's paradise! With some of the clearest lakes in Asia and blue-green waters with rich corals, diverse sea life and shipwrecks which are popular dive sites, this slice of heaven in The Philippines is a must-visit destination. If you're planning a visit, here's a guide to picking the right island hopping tour in Coron.
Here's a quick insight into understanding the geography of Palawan. Palawan is a province in The Philippines that comprises of Puerto Princessa - the capital and several other municipalities or towns such as El Nido and Coron. Coron is a municipality that encompasses the eastern part of Busuanga Island and several other smaller islands and islets. It is also a part of the larger group called Calamian Islands which consist of Busuanga Island, Calauit Island, Malcapuya Island, Banana Island and several other islands and islets.
---
Where to buy the Island Hopping Tour in Coron
Coron town, located on the Busuanga Island, is where most of the hotels and accommodations are located. You might want to read in detail about Everything you need to know before visiting Coron in my older post.
Firstly, you must understand that unlike El Nido, the Island Hopping Tour in Coron can differ from one tour operator to another. This means that although the names sound very familiar, the inclusions in the tour will differ from one operator to another. I would suggest purchasing your Island Hopping Tour in Coron while you're there instead of pre-booking online.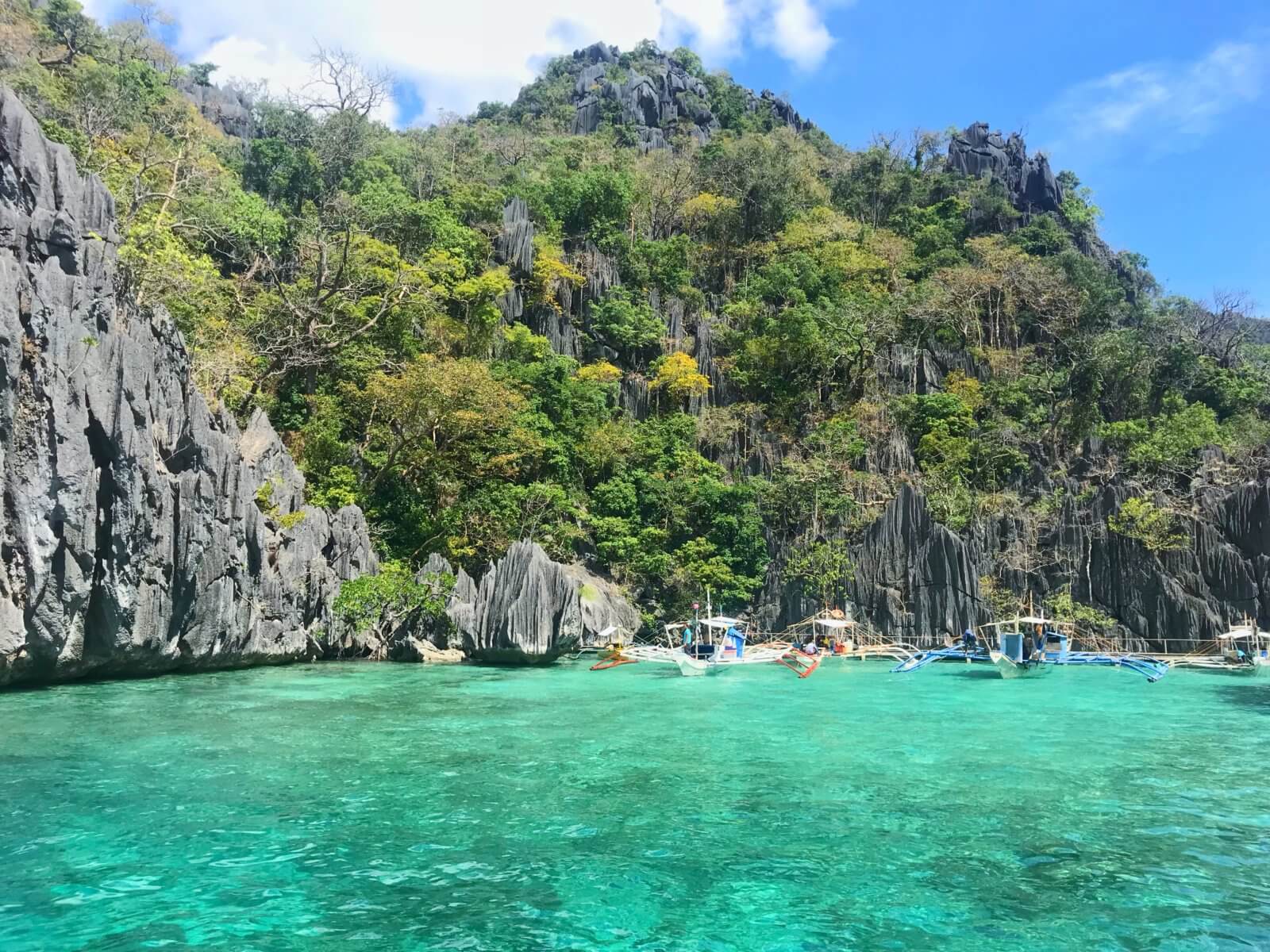 The best way to purchase an Island Hopping Tour in Coron is either through your hotel reception desk, or a retail outlet in the town, or the flier that you'll be handed over as you get off your ferry at the pier. Feel free to compare your options, look at the inclusions and prices for each and then pick your favourite.
You have the option of either taking the group tour, a fixed tour that departs every morning from the pier (they provide hotel pick up) at 9 am and returns to the pier at 5 pm. However, if you want more flexibility in the itinerary, you can choose to do a private tour. Renting a boat, although quite expensive, means that you have the choice to go wherever you'd like and spend as much time at the place as you'd like. To save costs, I picked the fixed tours, which cost me ₱ 1,500 each, approx. This included hotel pick and drop, as well as lunch on board.
There are two types of tours that I would suggest you definitely take while you're there. One is the Ultimate Island Hopping Tour in Coron and the other is Coron Island Escapade Tour. Both of these are full day trips starting at 9 am, departing from Coron town in Busuanga Island and returning at 5 pm.
In part 1, I will talk about only the Ultimate Island Hopping Tour in Coron.
---
Ultimate Island Hopping Tour in Coron
Under the same name, the inclusions will vary from one operator to another. However, make sure the below places are definitely included in the tour that you pick for yourself:
Kayangan Lake
Barracuda Lake
Twin Lagoons
Skeleton Wreck
Coral Garden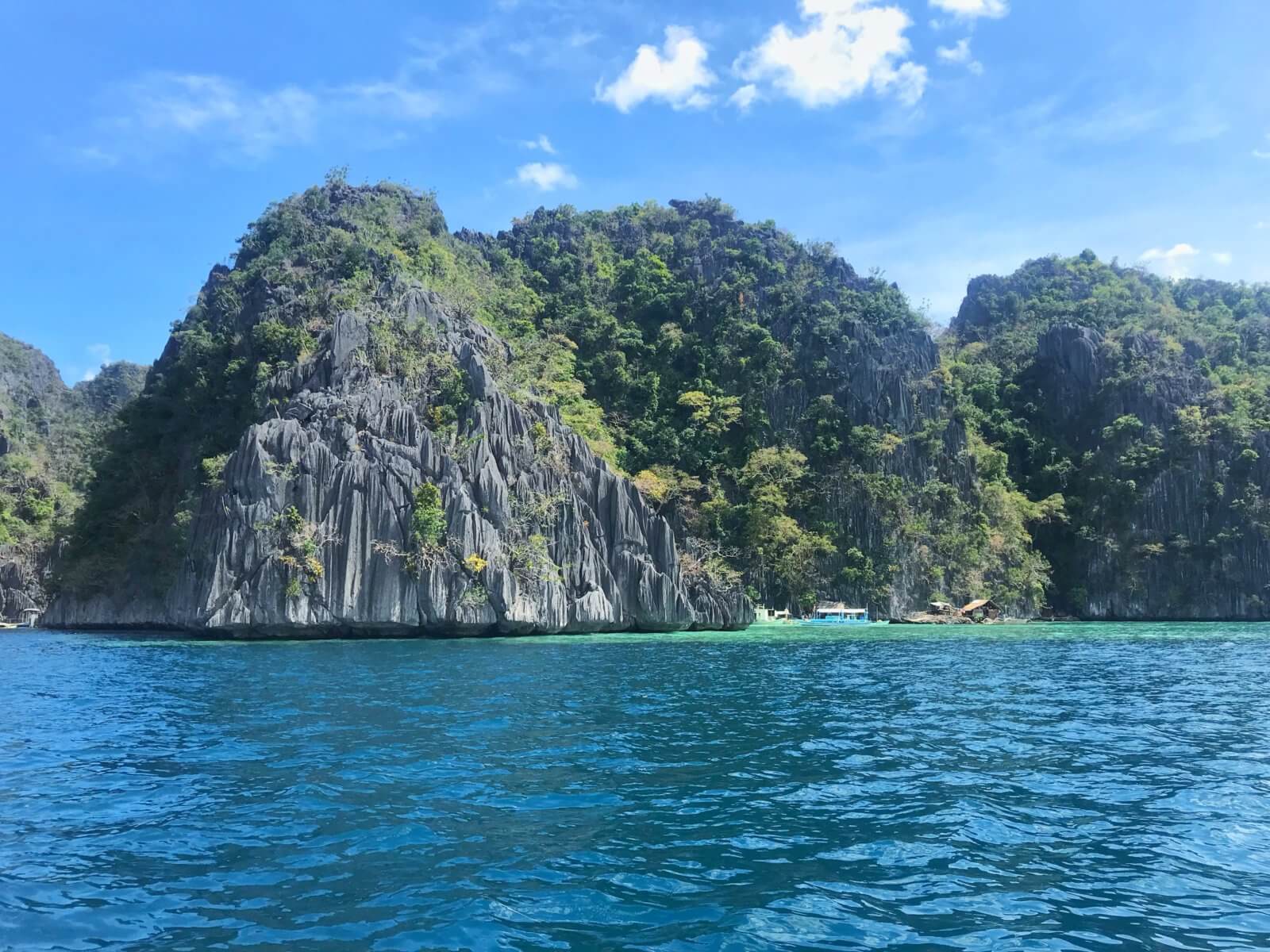 ---
Kayangan Lake
This is one destination that you cannot miss out on if you're visiting Coron! If you have only one full day, pick an Island Hopping Tour in Coron that takes you to this iconic clear water lake which is considered to be the clearest lake in all of Asia. Be prepared, however, to climb about 150 steps to the top before you cross over to the other side of the hill and descend to where the lake is (another 150 steps down). The breathtaking view from the top of the hill, where you'll find a queue for the viewing platform, is absolutely worth it. Do remember to carry your life jackets with you as they do not allow people to swim without one.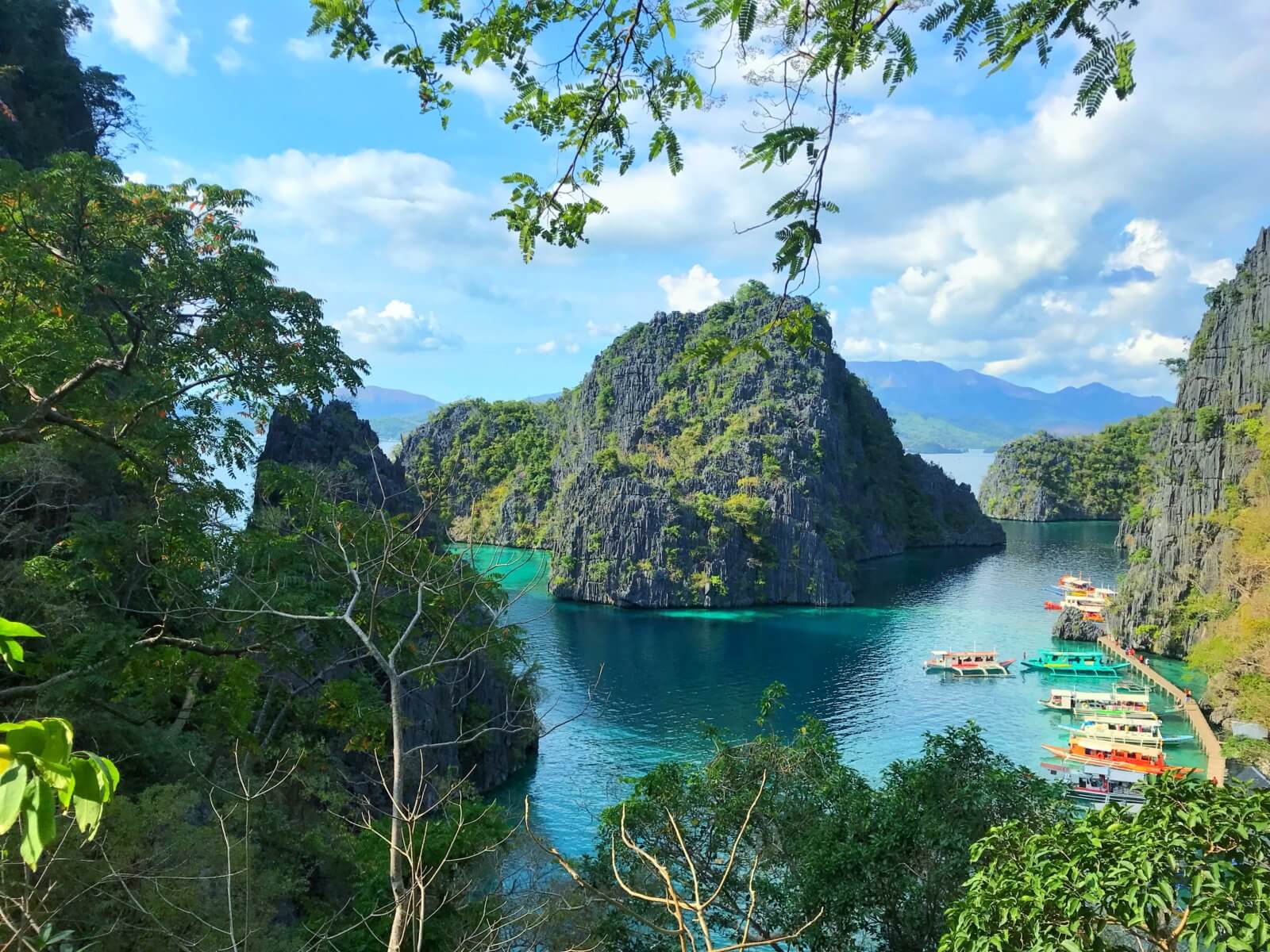 Once you take the steps down to the lake, you'll see a wooden platform that you can walk on and some wooden chairs to sit on if you prefer not to swim. However, the waters are so lovely that I recommend you to take a dip and even carry your snorkelling gear to enjoy the experience.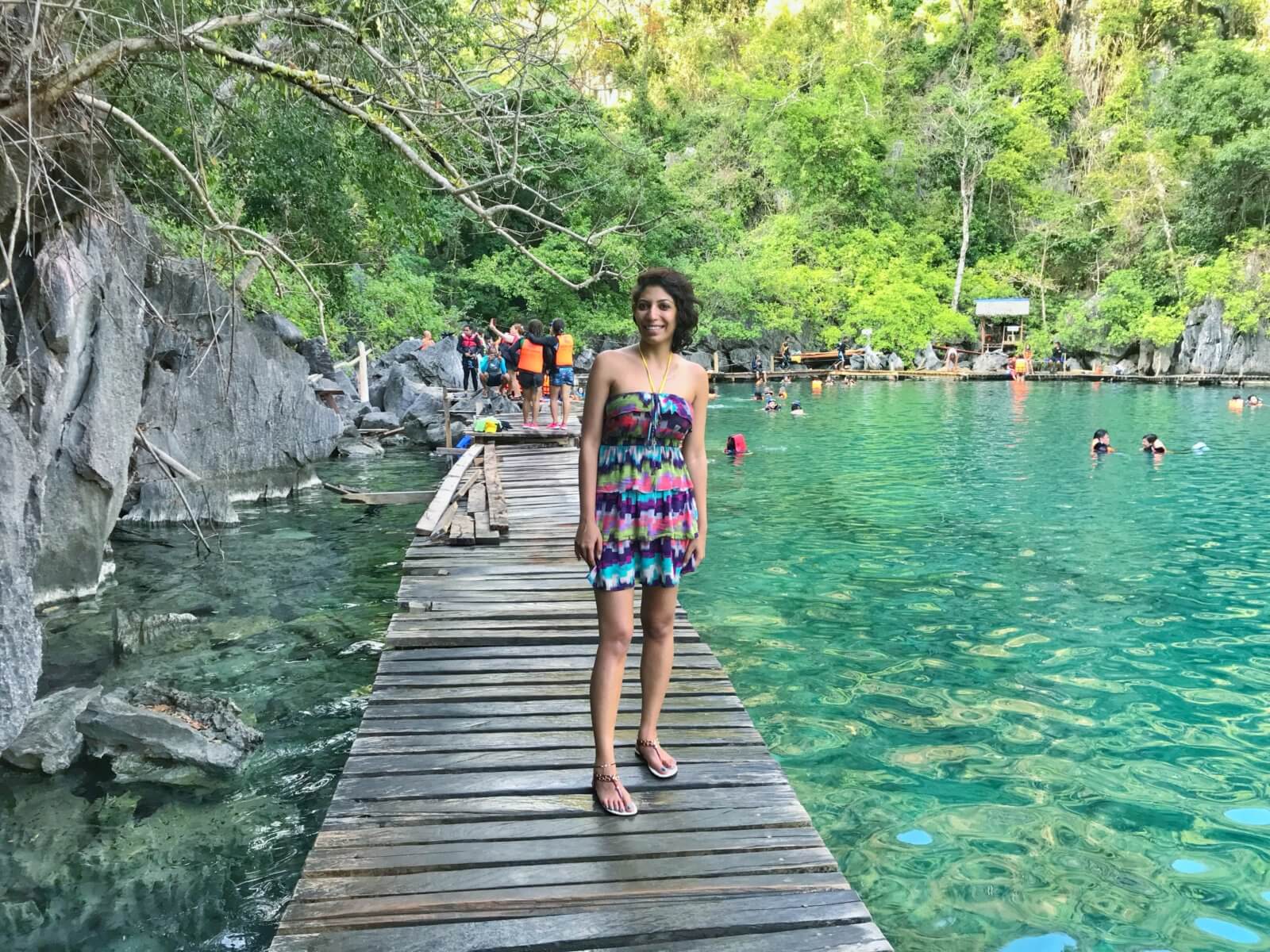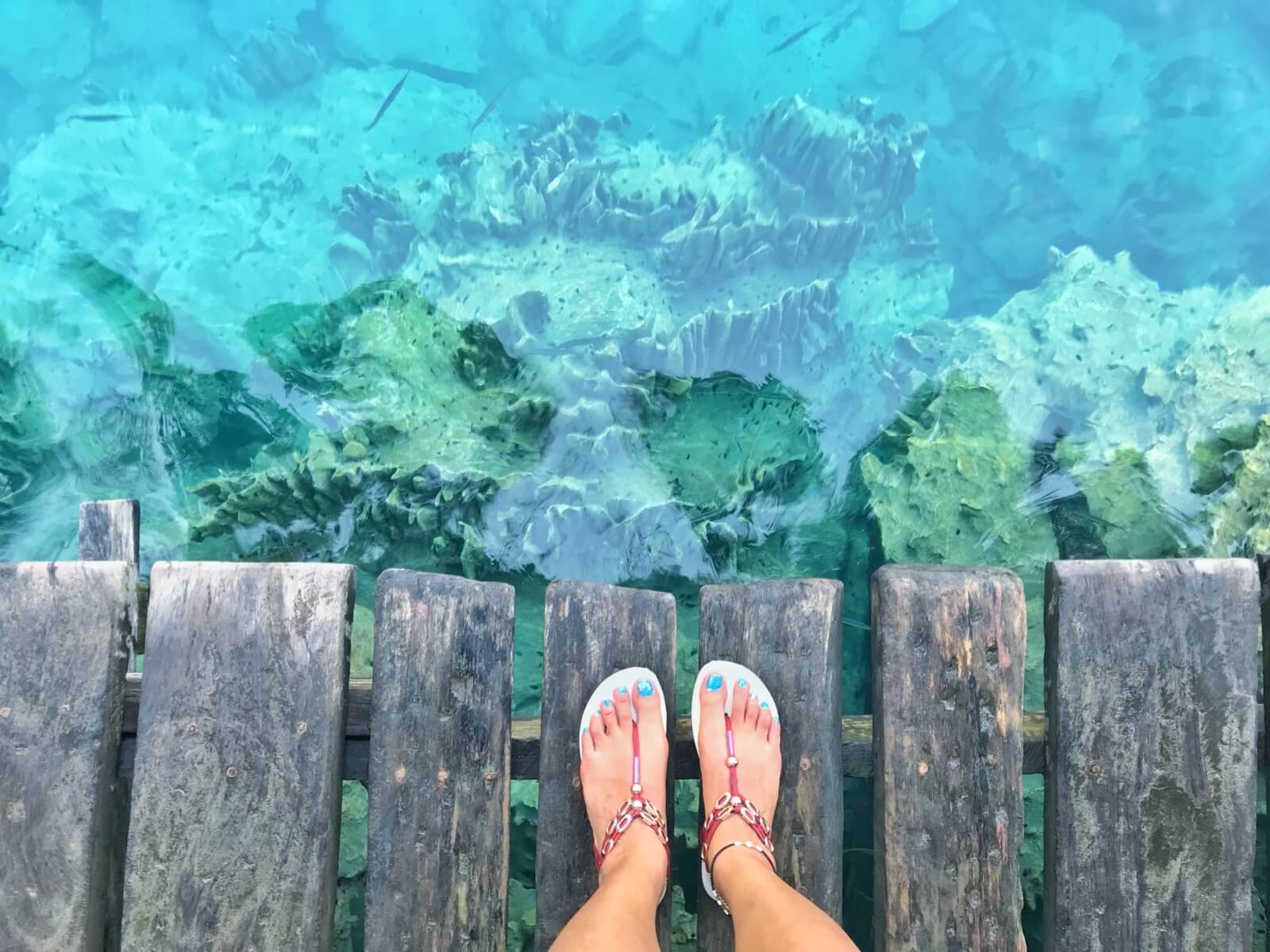 ---
Barracuda Lake
Many Island Hopping Tours in Coron will have either Barracuda or Kayangan Lake in the inclusions. However, some operators do offer both in the Ultimate Island Hopping Tour in Coron package. I'd suggest picking the one which includes both.
This is a popular dive site in Coron, not for the marine life but for the terrain. Although you might catch an occasional barracuda, the limestone cliffs that are at the bottom of the lake are what'll capture one's attention. If you're not going here for diving, be sure to carry your life jackets (due to an accident a couple of years back, it has been made mandatory for non-divers to swim only with life jackets) and your snorkelling gear to be able to catch these limestone formations which are absolutely incredible!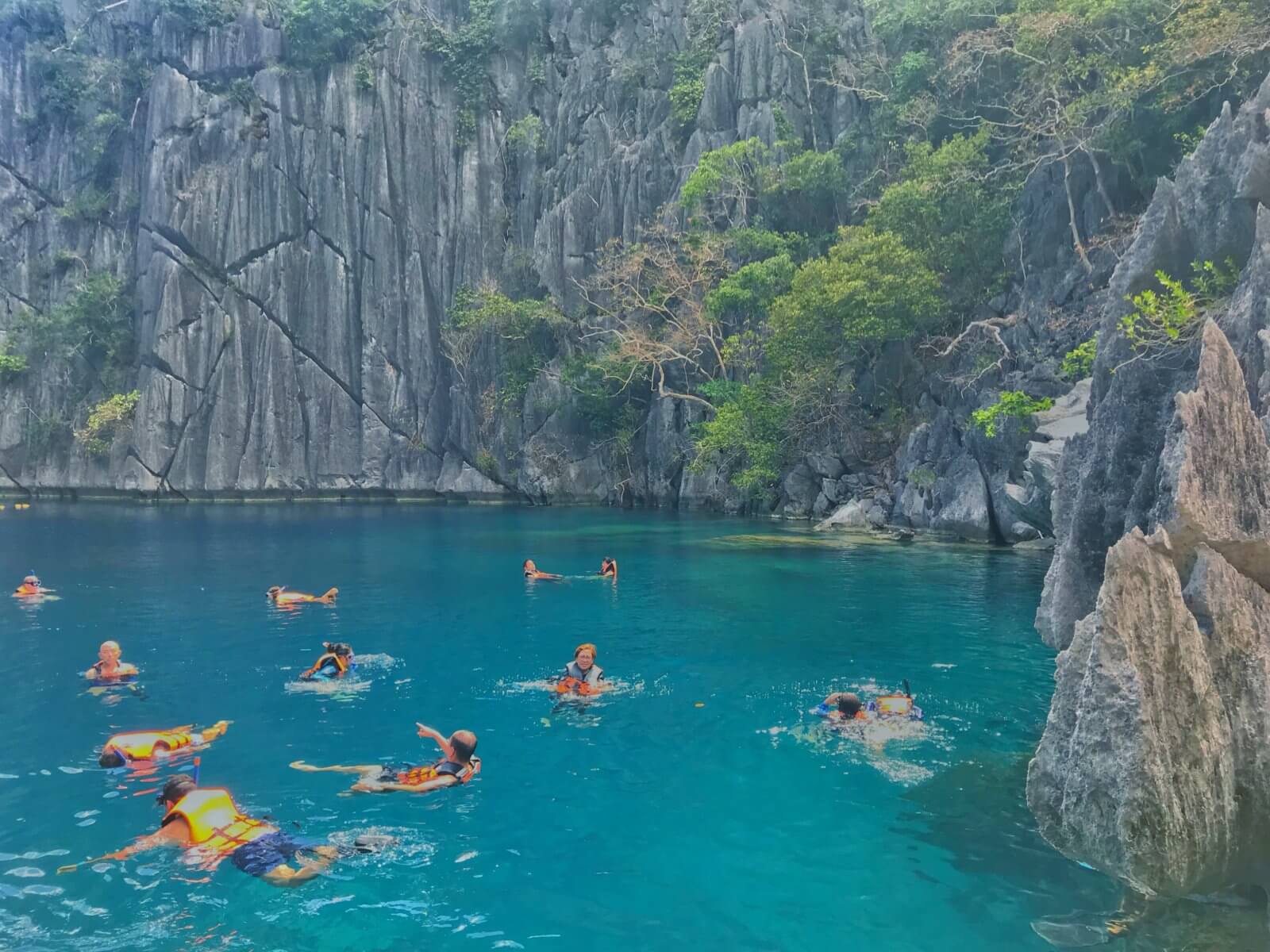 ---
Twin Lagoons
The boat docks at one of the lagoons so you have to swim through the lagoon or borrow the kayak from your ferry. As you swim across these green waters, you will see several types of fish, fine white sand, and the lagoon surrounded by limestone cliffs, forming a spectacular scene. The other lagoon is on the other side and can be visited by either climbing a ladder or swimming through a crevice under the rock. If you're not a swimmer, just relax and float with your life jacket, you'll love the experience!
The boat stops here for about 30 minutes.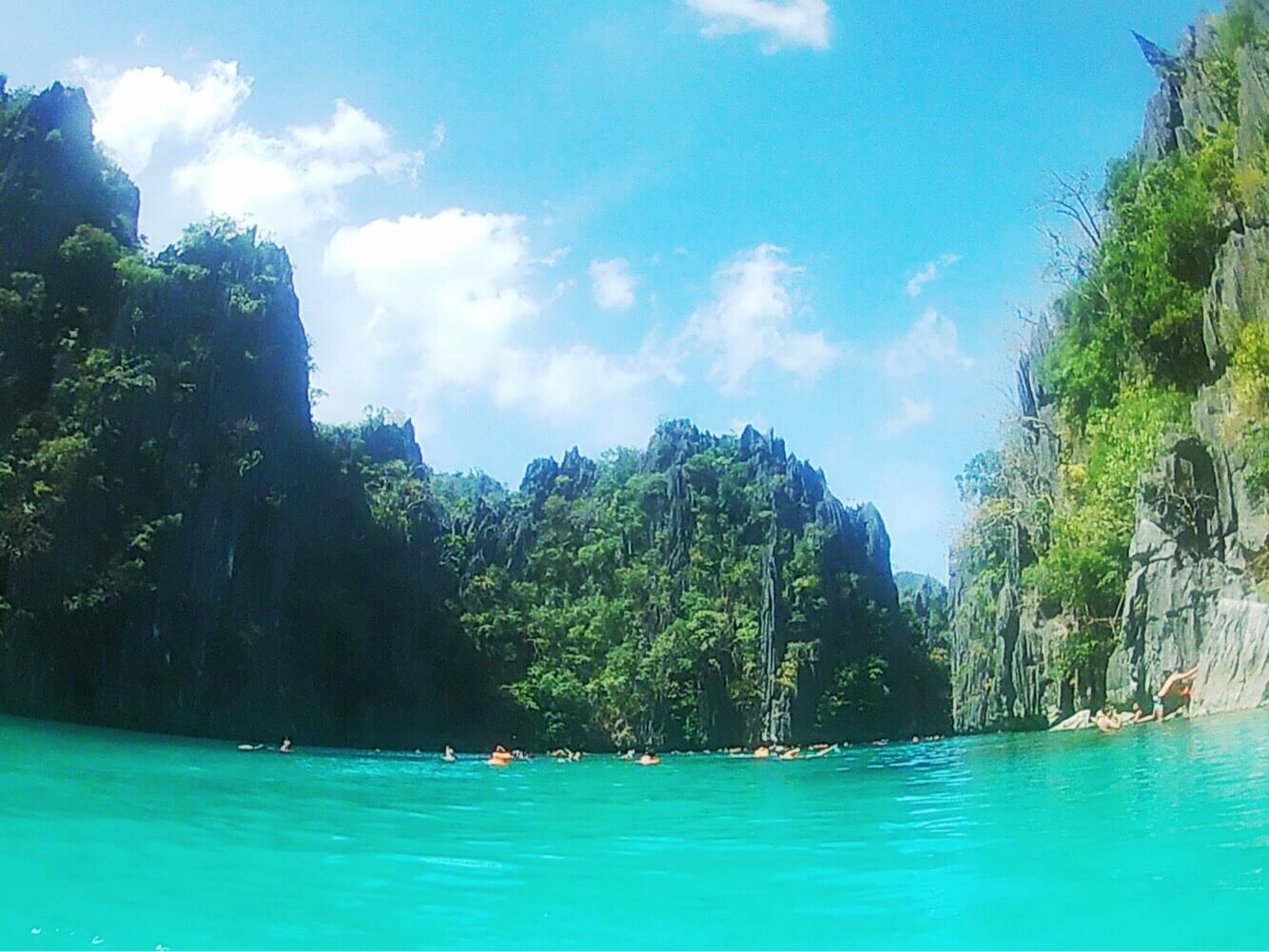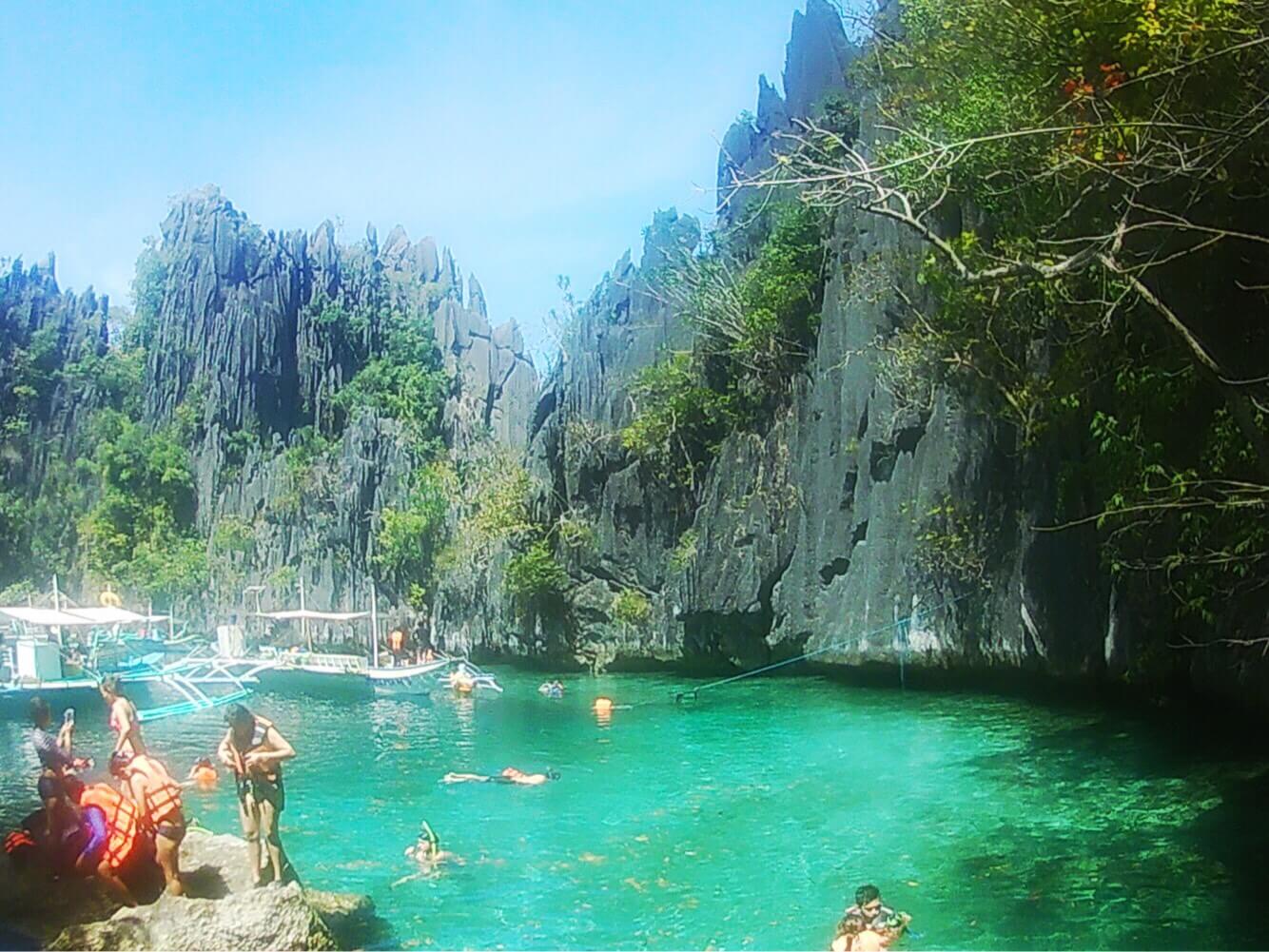 ---
Skeleton Wreck
Coron is a famous site for many shipwrecks. However, most of them are accessible only to certified divers. This Japenese sunken ship has been destroyed completely and there's only a skeleton remaining now. However, it isn't very deep and thus, can we viewed only by snorkelling near the surface of the water. One of those awe-inspiring snorkelling sites I have ever seen, I wish I had a better underwater camera to capture the lovely images. If you're a confident swimmer, you can take a deep breath and go all the way down to the shipwreck skeleton as well! When picking your Island Hopping Tour in Coron, make sure a visit to the Skeleton Wreck is included, it'll be worth your while!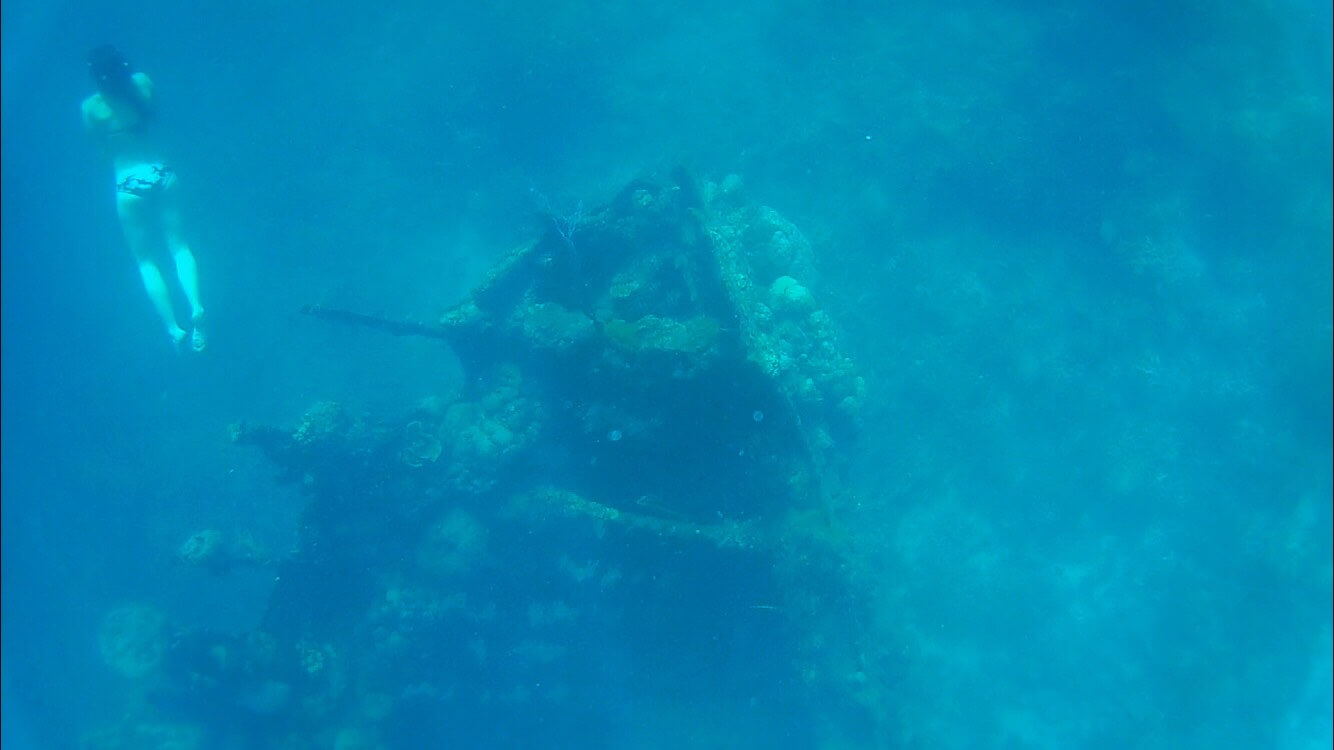 Click here to read about What to do in Coron in 3 days.
---
Coral Garden
Another slice of heaven for the non-certified divers, the Coral Garden is the perfect way to enjoy colourful corals and beautiful marine life, right from the surface of the water. Your boatmen will advise you to not step onto the corals as they're very precious and need to be preserved. Even before you jump into the waters, you will be able to see from the surface that the water here looks a little different. Once you have your snorkelling gear on, get ready to see some really stunning coral and fish, intriguing marine life and unparalleled sights under the waters.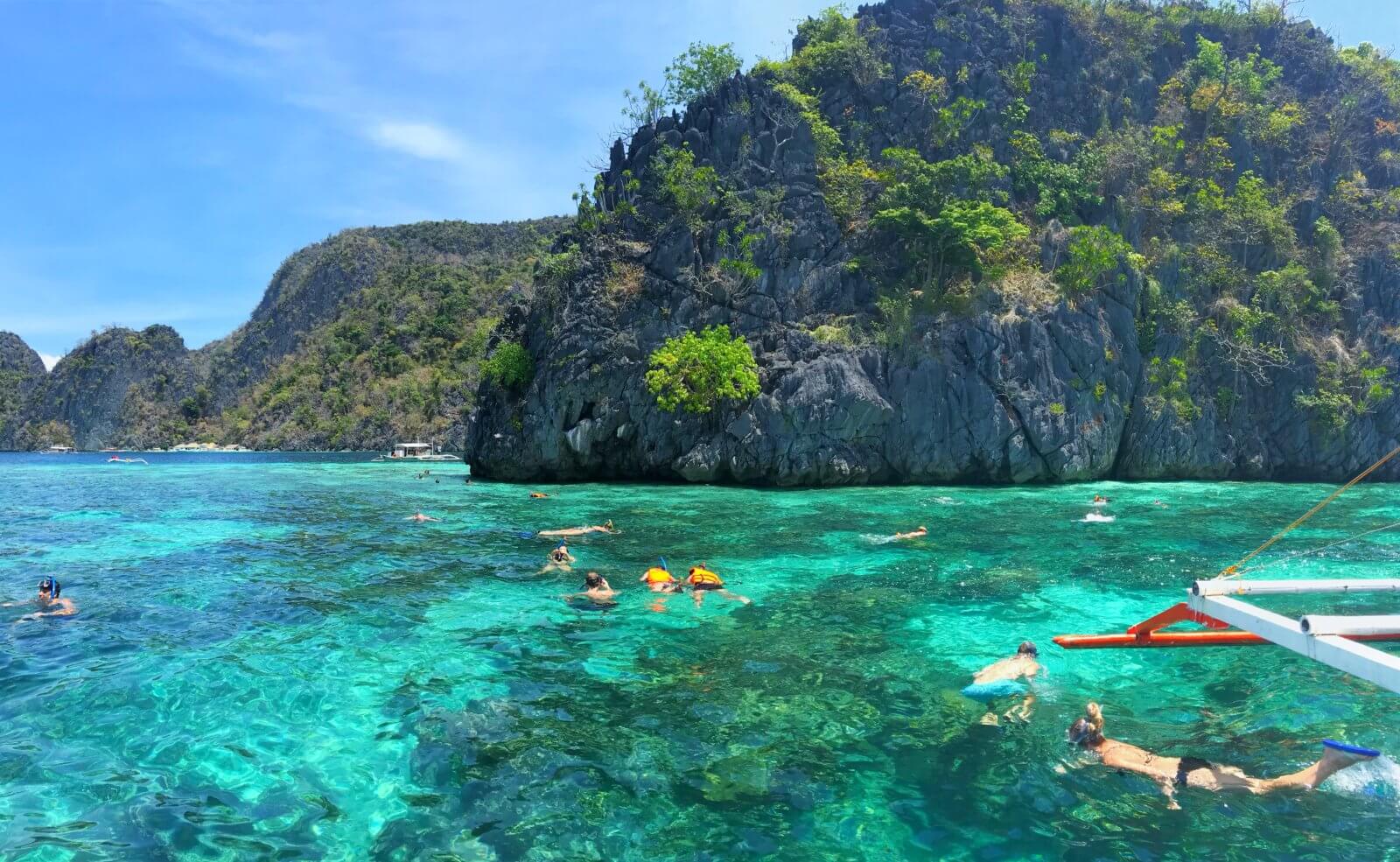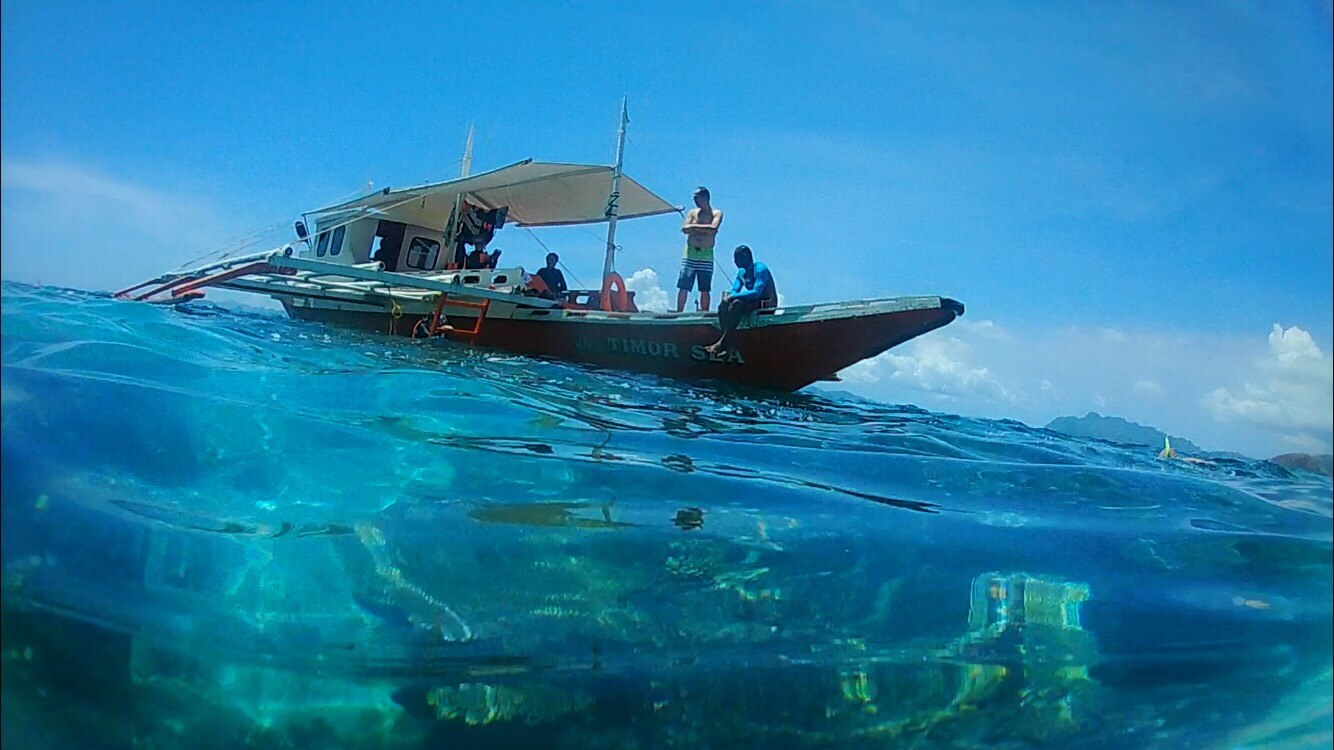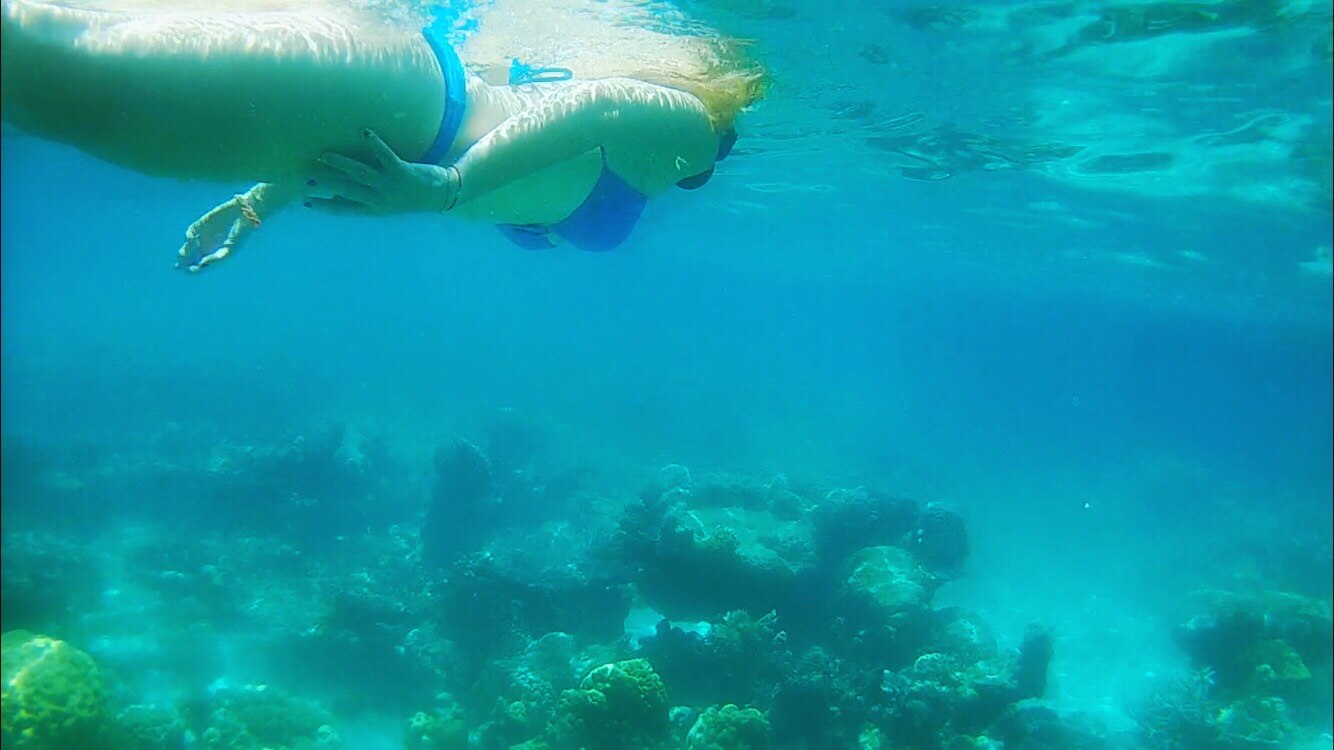 ---
Smith's Beach
Although this inclusion is not as important as the rest, our ferry stopped for lunch at Smith's Beach and the vibe of this really small island was amazing! Wooden beach shacks, fresh coconut water shops and eye-pleasing green waters at this little island made it the perfect spot for lunch. The ferry stops here for about 1 hour, allowing you enough time to swim or just relax by the beach.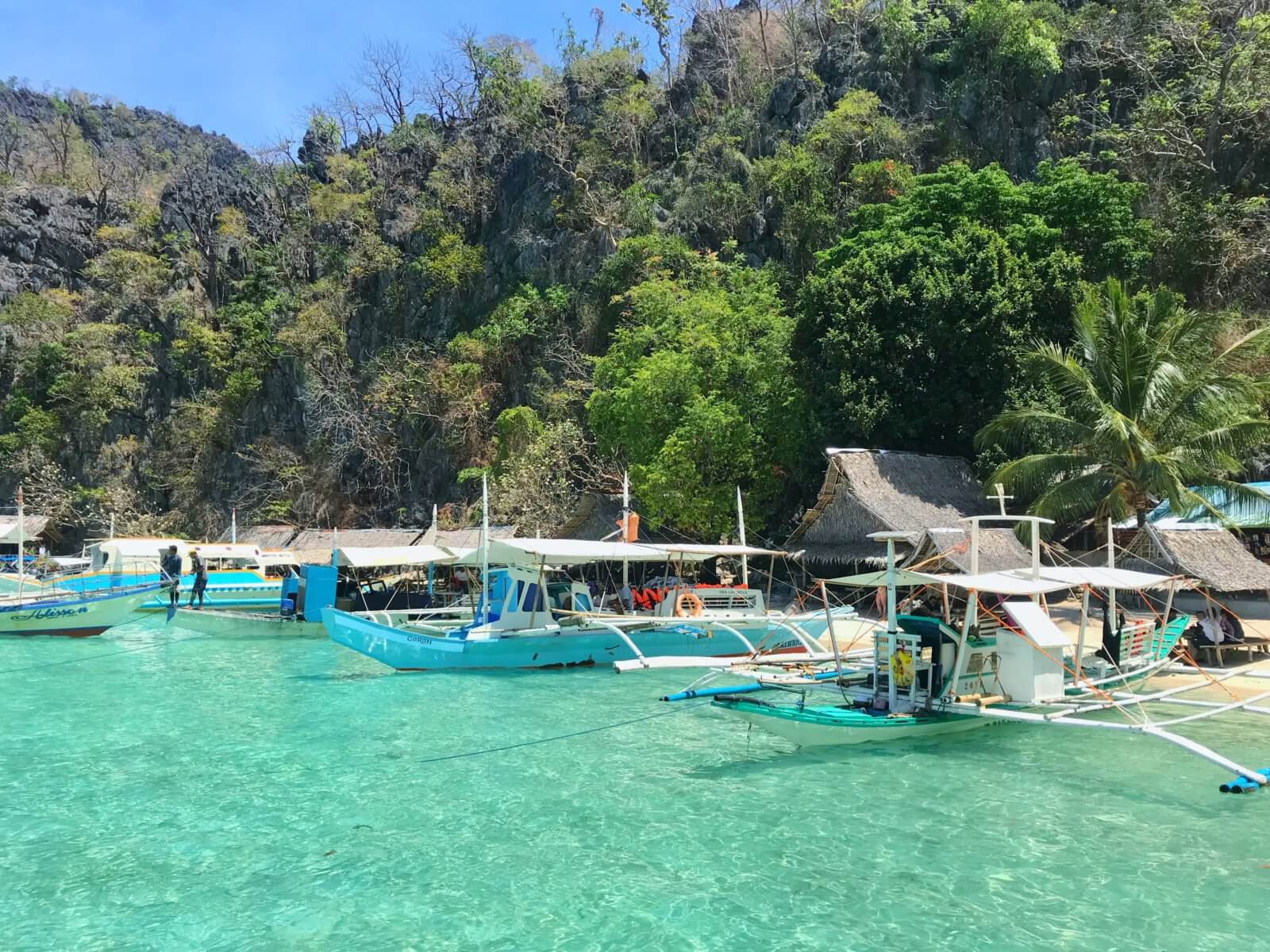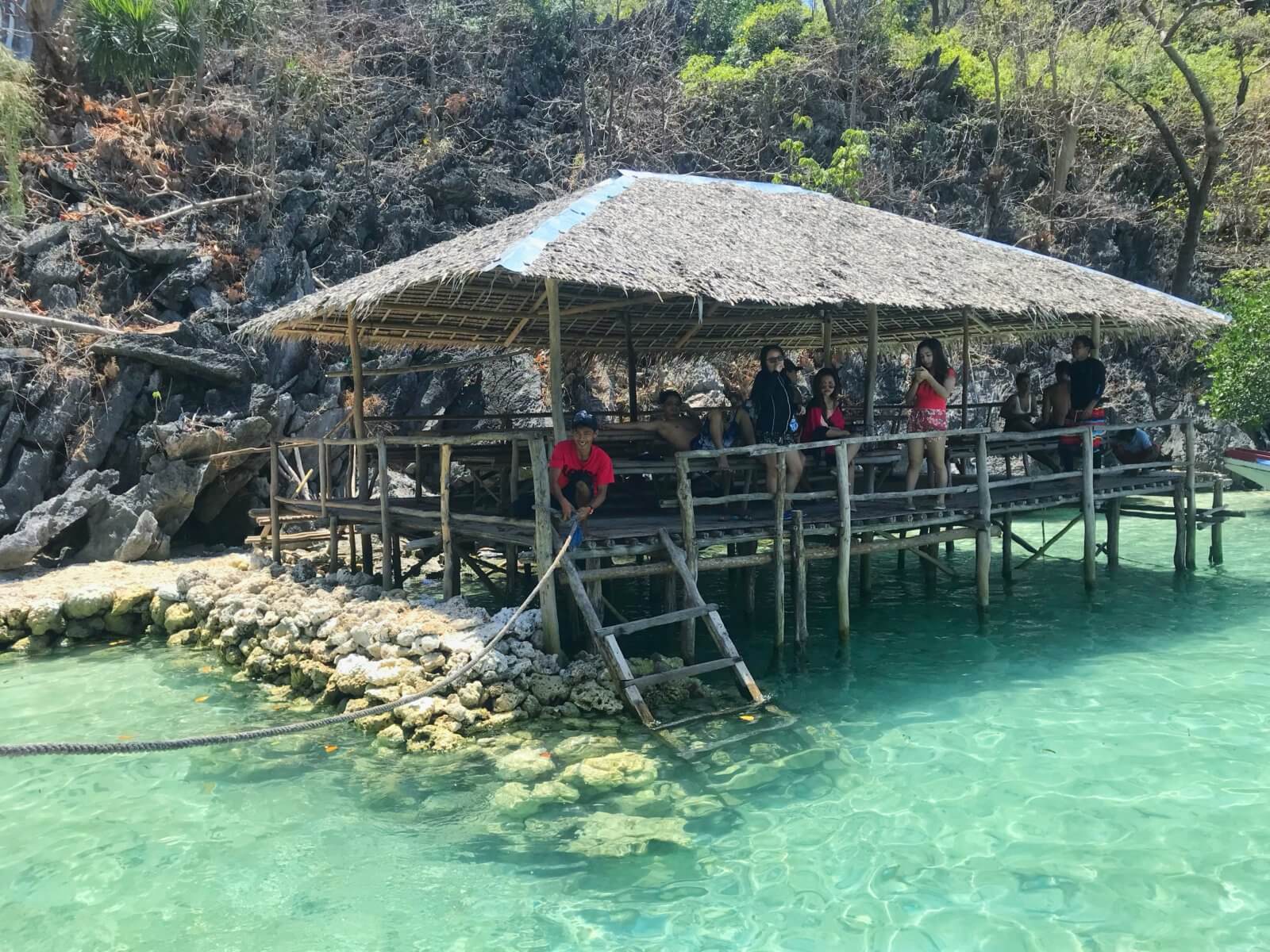 There are several other spots that might be included in your Island Hopping Tour in Coron. However, the above five were my favourite and if you were to choose a private boat tour, I'd definitely recommend you to visit these spots as they were the highlights of the tour. Read my other post on Island Hopping Tour in Coron part 2!
Looking to go Island Hopping in SE Asia? Thailand is a great idea too. Read about Island Hopping Tours in Southern Thailand.