This is a guest post by Jessica Peters, a freelance writer from Melbourne who blogs about health and fitness. Jessica is an avid traveller and regularly crosses the globe to learn about other cultures while blogging from her laptop.
No matter how well you plan, you can't plan the weather. If you have a camping trip coming up, you will probably be making all kinds of plans and preparations, and you should have a plan and some equipment ready to deal with the rain if the weather goes bad.
Campers across the world have perfected techniques and tools to help deal with sudden downpours, as rain can strike anywhere and at any time. Rainfall in a forest or field can be a beautiful sight, but if your campsite is getting soaked or flooded, the magic of nature soon wears off.
In this quick guide, I will talk about five things every camper needs to know if they are going to stay warm and dry at their campsite when the rain starts to fall.
---
Find the Right Spot to Pitch Your Tent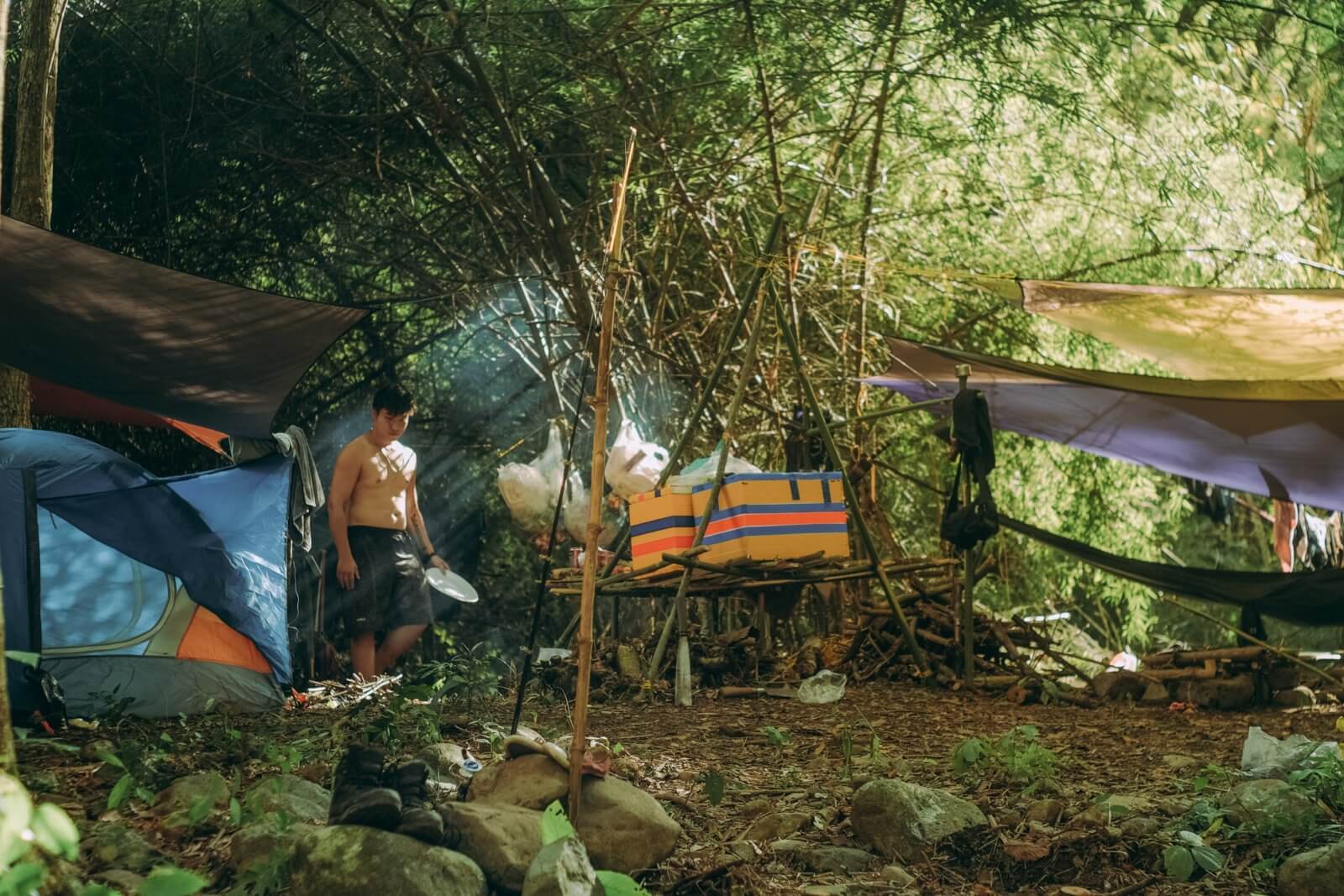 Picking the right place to pitch your tent is an essential part of setting up your camp. Rainfall can happen at any time, even while you sleep, so whenever you are making your campsite you need to plan for rain.
You need to choose a spot that is elevated, to prevent flooding and give groundwater somewhere to drain away from your tent. Avoid setting up camp near streams, lakes, and rivers as these may swell in a downpour and flood your spot. Try to pitch your tent door facing the direction of the morning sun to give your tent some heat early on to help you get out of bed.
---
Create a Rain-Free 'Living Room' with Tarps and Cords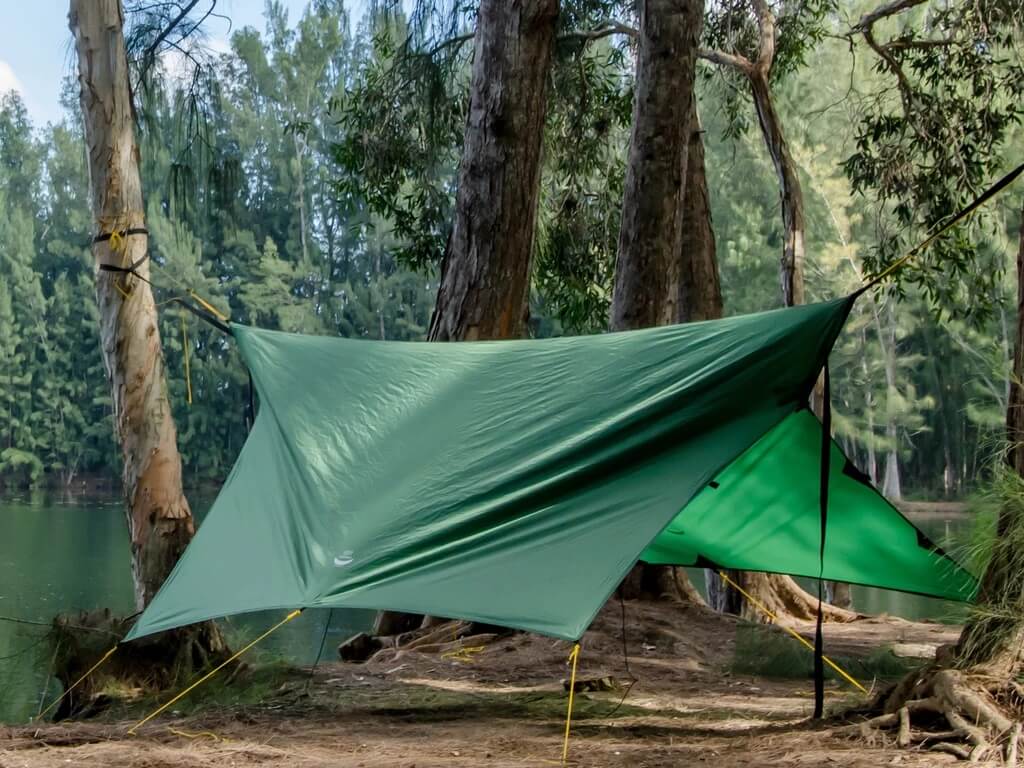 By using well-positioned trees, or pitching sticks, you can create a covered space between tents to create a dry area that you and your camping friend can use as a communal area.
With the right arrangement, you can even have space for a campfire's smoke to billow out and away from the camp, letting you add some extra warmth to your space.
You can find online here more resources.
---
Wrap Up Warm – Whether You Are Awake or Asleep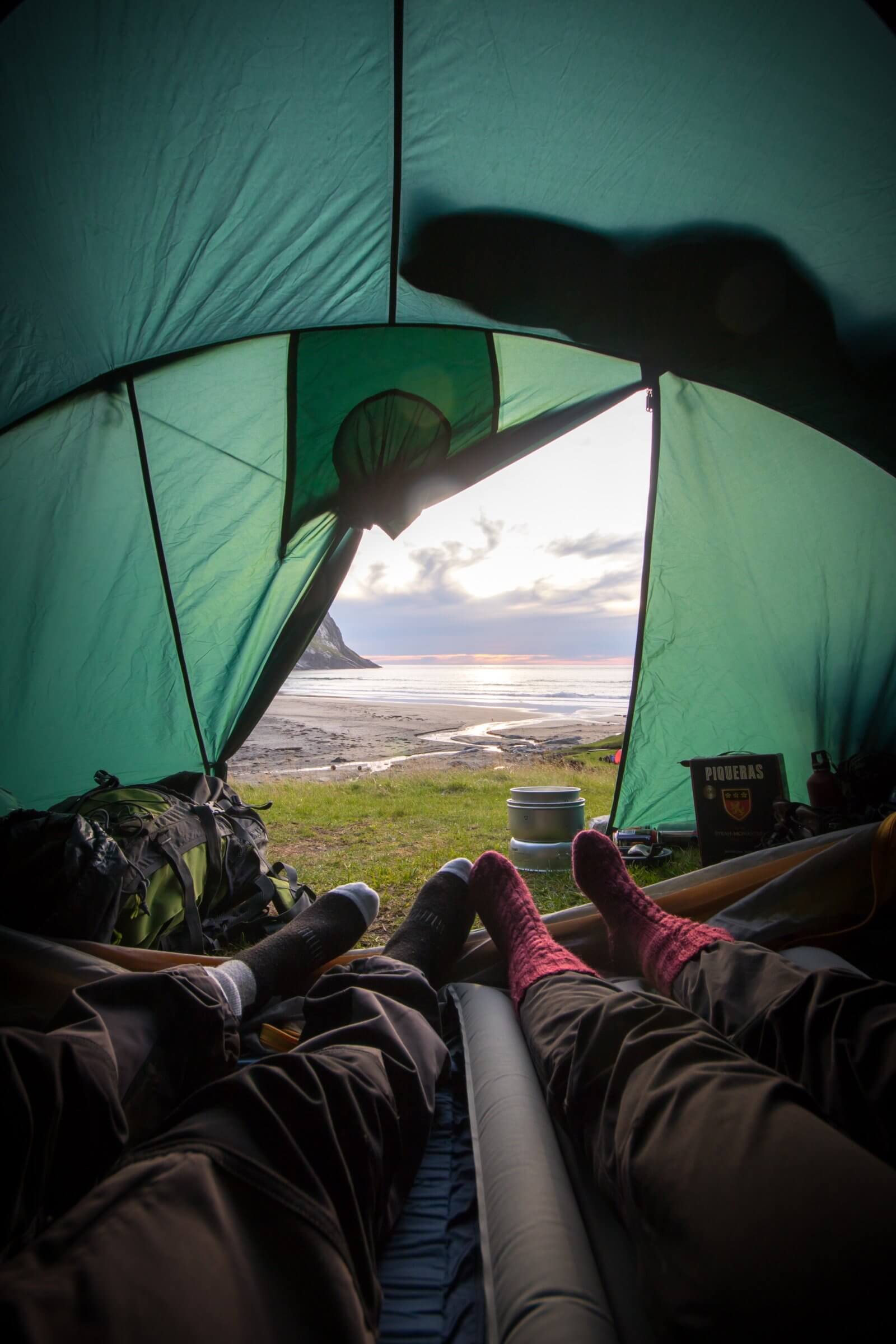 Whether you are asleep or awake, when you are camping in the great outdoors you need to wrap up and keep yourself warm.
You can wear lots of layers while hiking and when you are around camp, and if you want to stay warm while you sleep you can't go wrong with a well-made, all-weather sleeping bag.
---
Hang Up While You Are Hanging Out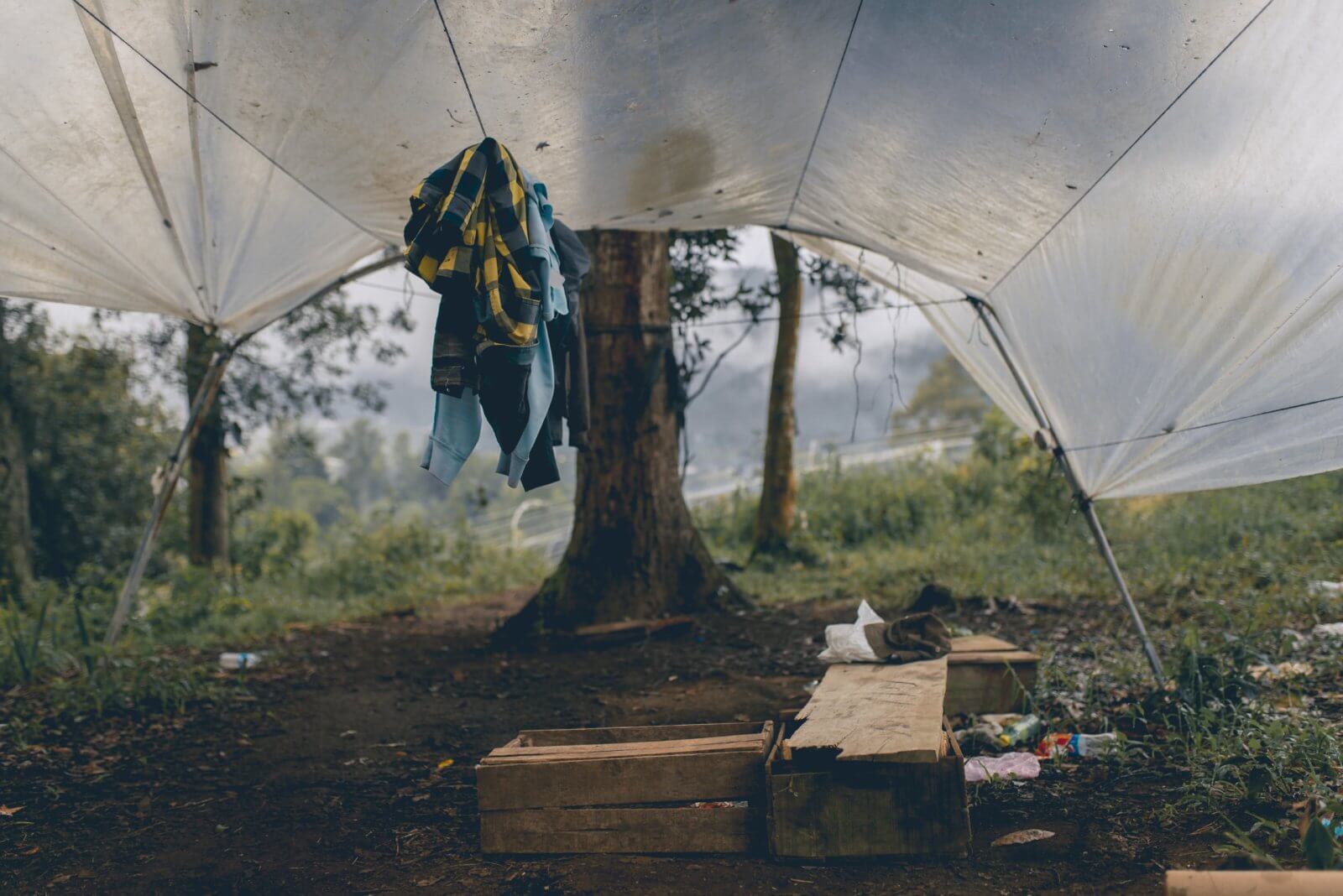 It can be difficult to deal with wet clothes when camping, and this is where having a communal dry area really comes in handy.
You can hang wet clothes you have worn while hiking out to dry under your tarps with extra cord and ropes. With the help of a warm fire, your wet clothes should be completely dry for you to wear the next day.
---
Light Up Your Space and Keep a Fire Burning
Having lights around your campsite really helps make it feel comfortable and homely and can be handy in a sudden emergency. With a well-maintained and safely constructed campfire, you can turn any campsite into a home away from home.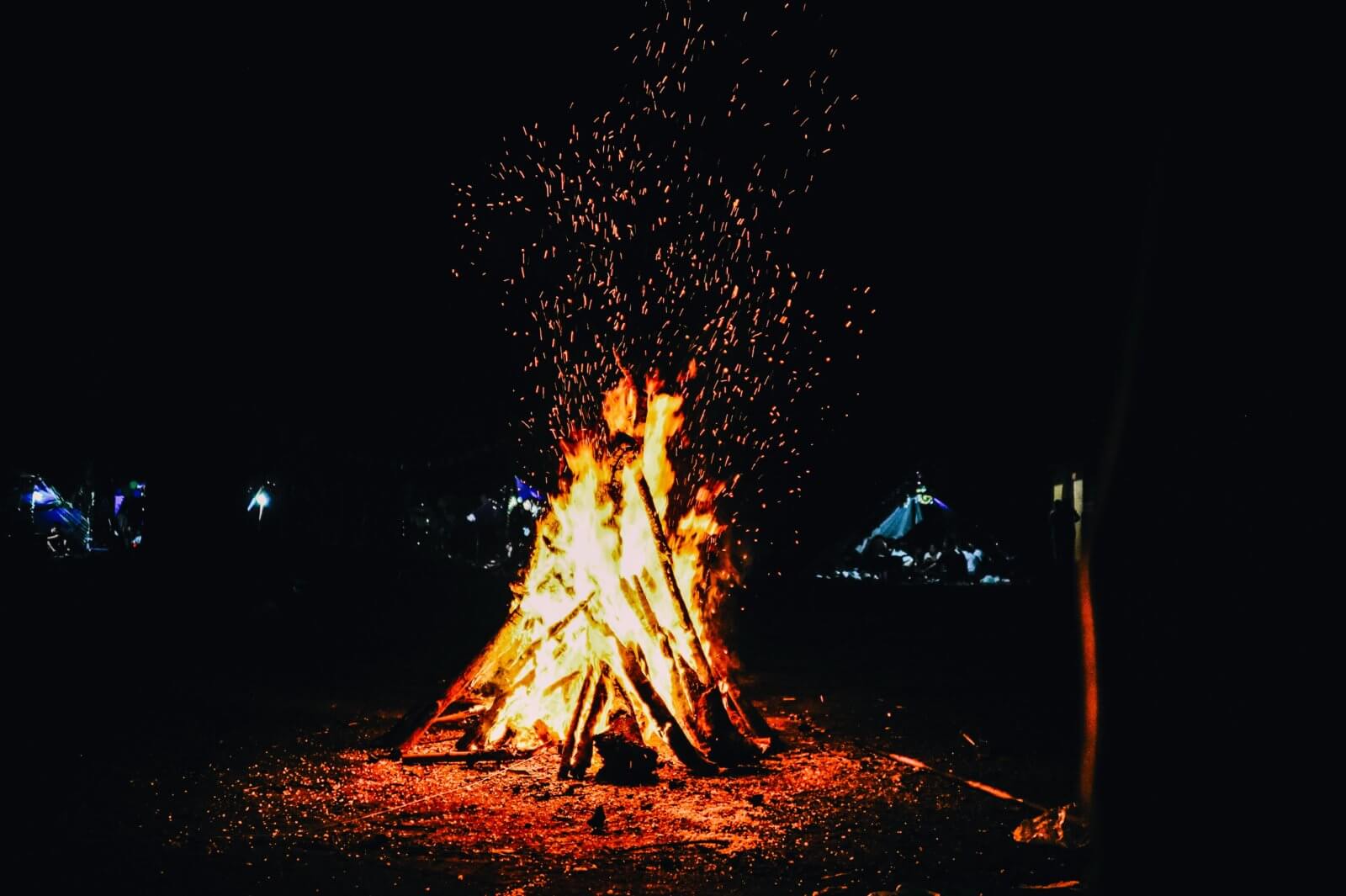 You must always be careful when lighting fires in the outdoors, but with the right training and experience, it can be safe, useful and even lifesaving. By keeping the late embers of a fire going, and giving it some light fuel, such as moss or twigs before you go to bed for the night, you can have the dying heat of your campfire warm you to sleep at night.
Camping can be a lot of fun and offers real adventure for campers who feel up to the challenge of surviving in the great outdoors. As long as you plan for rain and know what to do when it strikes, you should be able to enjoy yourself whatever the weather.