If you are going to travel to Norway, you must know that the country is heaven for hikers and nature lovers. You are in for a visual treat if you have decided to visit this stunning country. Endless fjords, deep blue and green lakes, snow-capped peaks even in the summer, awe-inspiring drives, isolated little huts in the middle of nowhere and quaint little villages and towns in the valleys by the lakeside is what you can expect out of your next few days in this breathtaking North European country. Here's everything you need to know before you travel to Norway.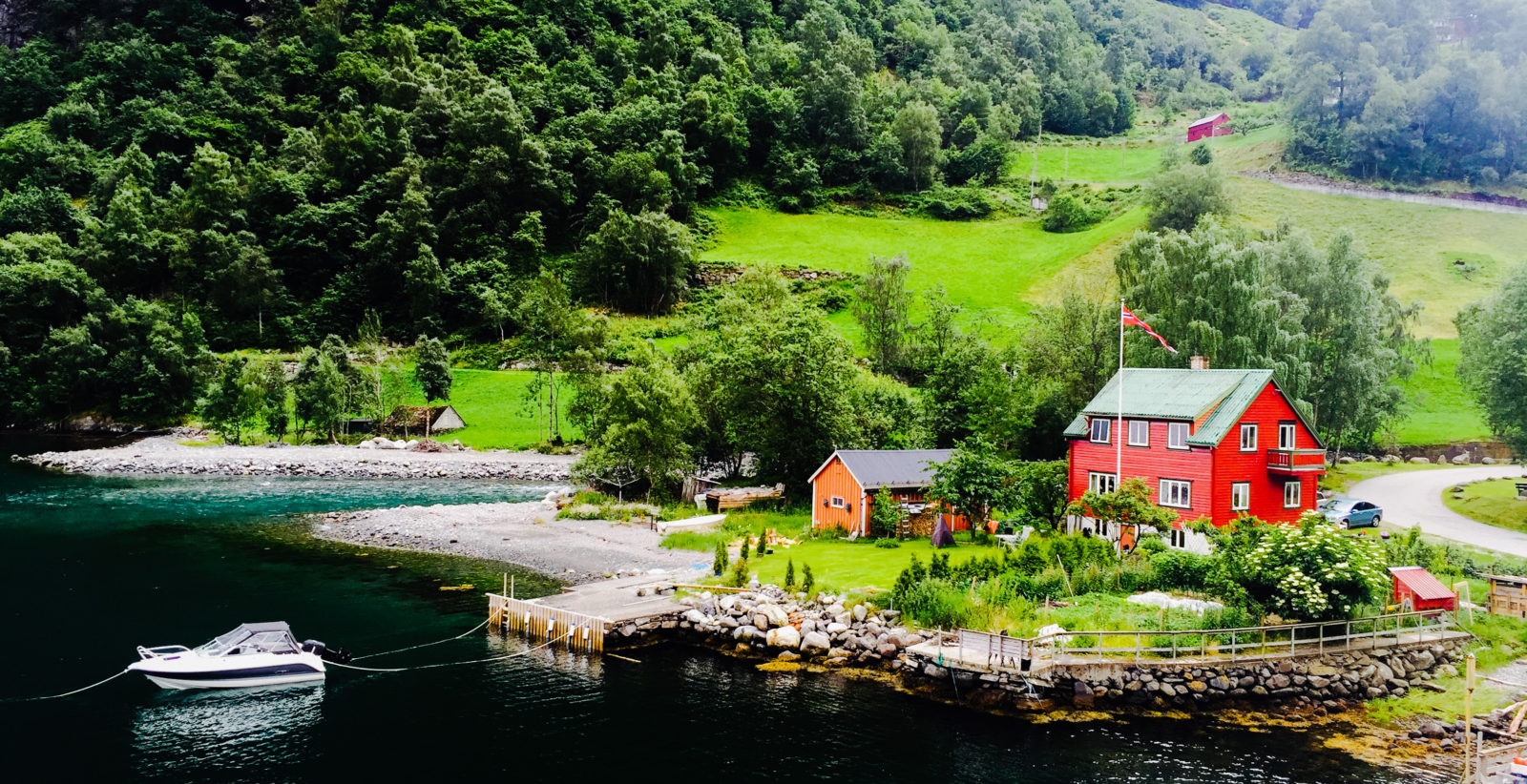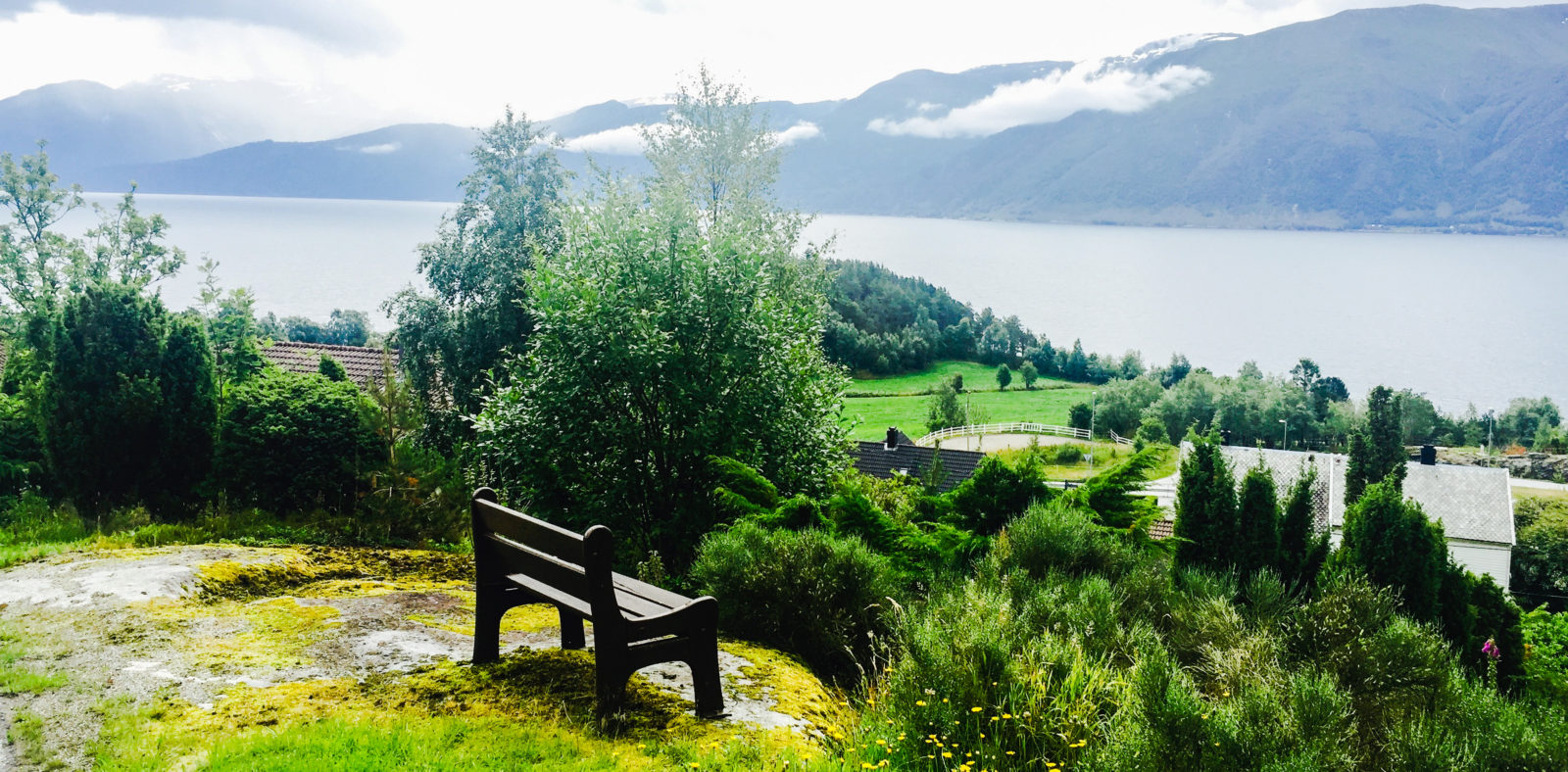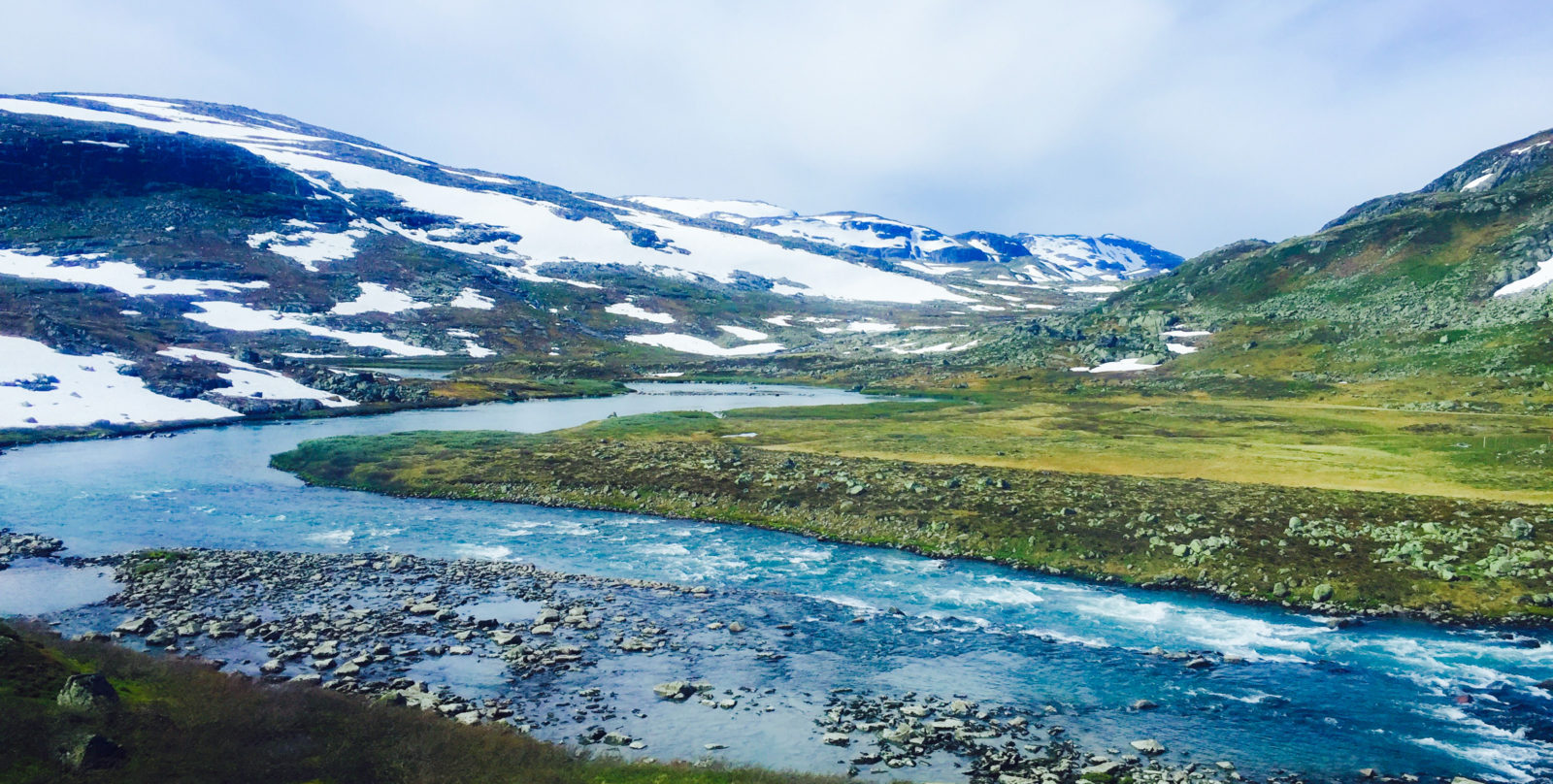 In a Nutshell
Our 10-day road trip focused on the south and west of Norway.  July – August is the best time to travel to Norway, as it is peak summer (we still saw the mercury drop really low and the weather changing almost instantly from warm and sunny to cold and rainy). Be prepared with layers of clothing as some of the days were as cold as 7* C.  Although the public transportation and tourist buses are plenty, it is recommended to rent a car as it allows you to explore the most beautiful spots while driving through the country. If you do rent a car, make sure you are a confident driver as the roads are very narrow and winding in most parts. However, most people are careful drivers.
South and west of Norway offer amazing fjords, green mountains, beautiful lakes, snow/ice in some places which still hasn't melted. The capital (Oslo) is reasonably warmer but it starts to get cooler as you go north.
Beware: the country is very expensive! A sit-down meal for two (1 entrée, 2 main courses, 2-3 glasses of wine/beer, dessert) in a simple outdoor café, in any city, will cost you approx. USD 100 – 120. Unless you plan to just pick up a burger or sandwich on the go.  A plate of fries or soup will not be less than USD 12 (yes!!); that is almost 4 times more expensive than most other cities we have been to. A glass of beer or wine also costs at least USD 10 – 12.
Hikes, although maybe marked 'green' (on a 3-grade scale of green, blue and red'), are underplayed by the local Norwegians who are naturally very fit people. Be prepared to face some tough terrain even with the simplest 'walks around the lakes', make sure you have really good hiking shoes, carry layers of clothing as the weather can change instantly, be prepared with waterproof jackets as rains come and go. Always carry water and edibles in your backpack, as you may not find any on the way for a long time.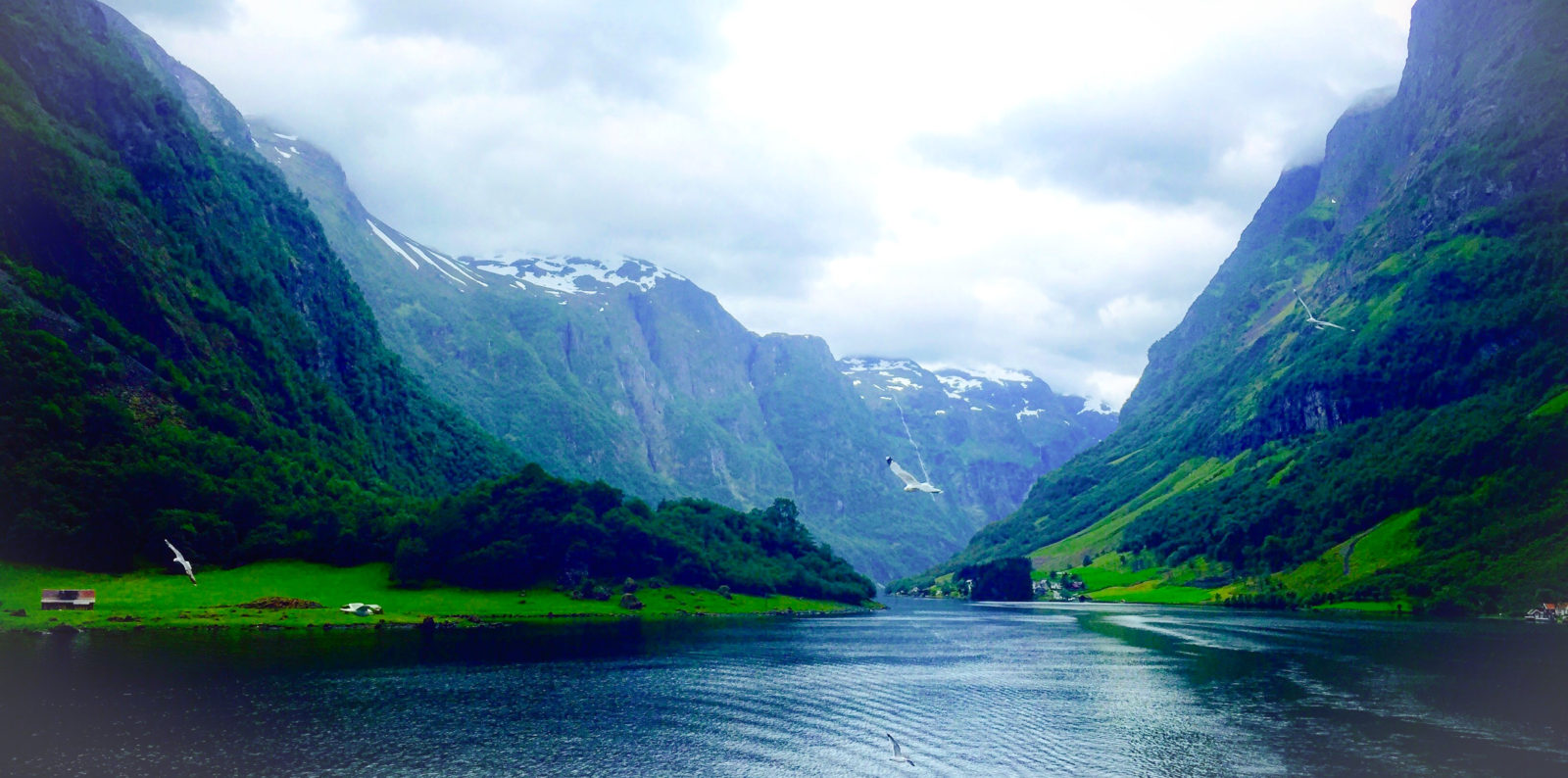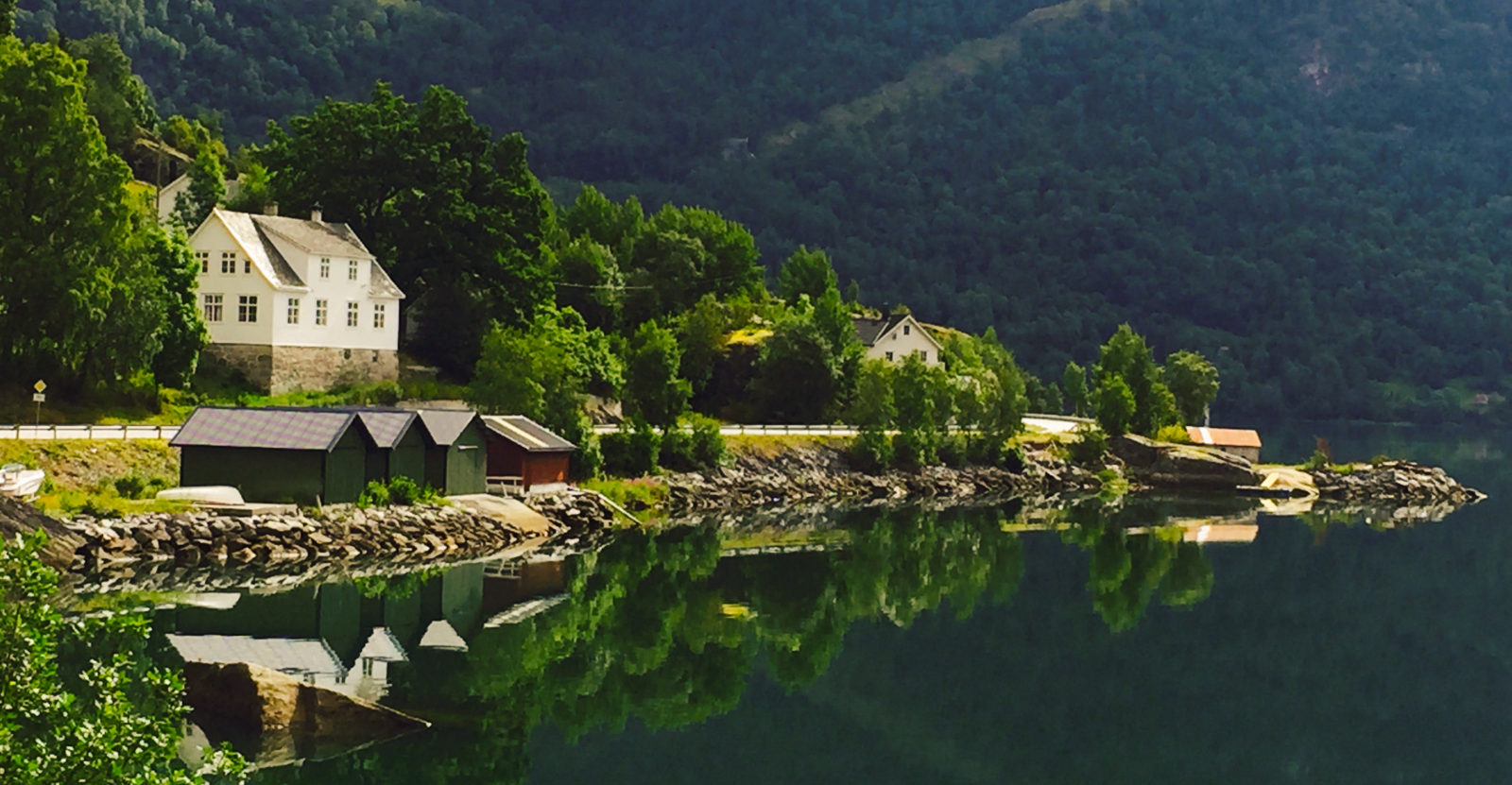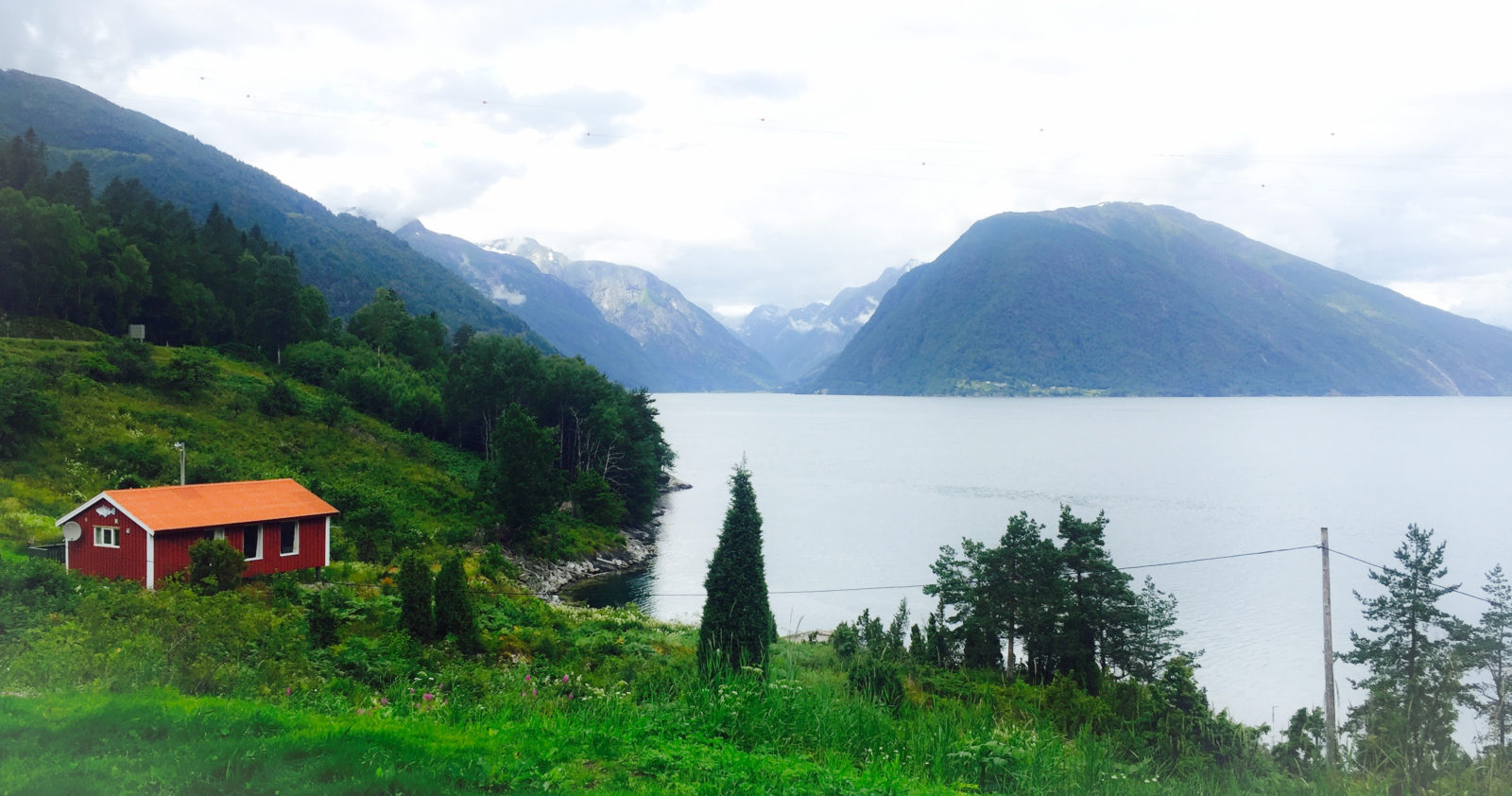 Some Useful Tips if you're going to travel to Norway
Hikes are usually tougher than described to you by the locals. Be sure to have good shoes, energy bars, rainproof clothing and warm jackets
Coffee in Norway sucks! Don't experiment too much, you'll be disappointed
Many hotels/camping grounds are very remote. They are absolutely gorgeous to stay at but will most likely not have supermarkets or cafes and restaurants nearby. While staying at such places, make sure to make arrangements for food before retiring in the hotel. Also, book such places only if you have a car
The scenery gets better as you go from south to north. Lakes are much prettier in the north as compared to Oslo / Bergen area
Be prepared to spend USD 100 per (sit-down) meal in any café or restaurant (for two people); pick up a sandwich or burger to save money
Read: Suggested detailed 10-day itinerary (South & West Norway)