Home to one of the most majestic Wonders of the World, Taj Mahal, Agra is popular amongst locals and foreigners alike. A part of the popular 'Golden Triangle' tour, which includes the culture-laden Jaipur, the lively metropolitan Delhi, and the historically rich Agra, this post is for the people who choose to traverse the city on their own instead of taking a package.
Agra is hardly a 2-hour journey from Delhi and is easily reached either by road or train. Express trains depart from the Delhi station through the day, the fastest one leaving as early as 6 am, arriving in Agra at 7.57 am. This is probably the best option as the best time to reach Taj Mahal is early in the day, to avoid crowds. The best months to visit are November - March as the weather is pleasant. Once the summer begins in April / May, the heat wave becomes unbearably strong and the mercury rises above 45° C. Monsoons in July-August bring some respite from the heat but the rains can make it hard to travel within the city due to traffic jams.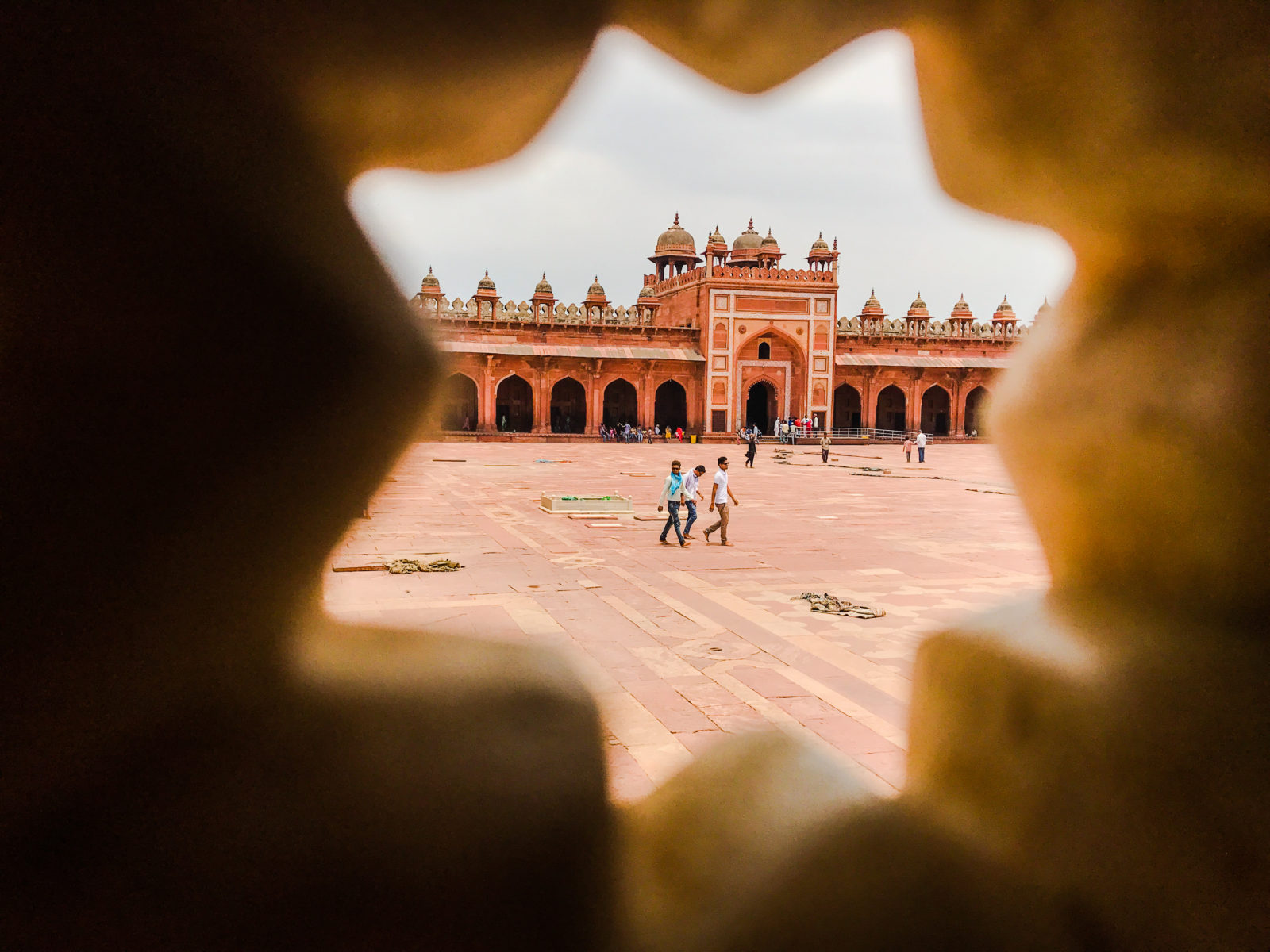 Although Agra does have a few historical gems which are fascinating and reminiscent of the Mughal Empire's rule, from more than 500 years ago, the infrastructure of the city is not very well developed. Finding clean hotels and restaurants can be a wild-goose chase and very frustrating for visitors. Here's what I recommend:
Rent a taxi for the full day. It'll cost you as less as USD 50 for over 12 hours and the driver will be well-versed with the roads to take you around to your places of choice
Ask your hotel to provide a pick and drop from the train station (if you're arriving by train from Delhi); most hotels have this facility available.
Take care of your belongings. Agra is known for bag snatchers and pickpockets and foreign tourists can be a soft target
Take a guided tour at all the monuments you visit; not only are the tour guides equipped with great knowledge and lovely stories about the historical relevance of these places, they're also quite cheap! Moreover, there is not enough information available around these areas for you to understand the significance of the places.
There are many unlicensed tour guides wandering outside the monuments; make sure you pick a government-approved and licensed tour guide for your tour.
Pack your sunscreen and sunglasses as the sun can get very strong and most places are in the open, requiring you to walk under the sun. Needless to say, wear comfortable shoes!
Trains might be booked out if you check closer to the travel dates; you're advised to plan and book it in advance.
Agra is a lot more conservative than Delhi; I would advise women to be dressed a little conservatively if they want to avoid being gawked at. A long skirt or trousers are a good idea.
Taj Mahal & Fatehpur Sikri are closed on Fridays.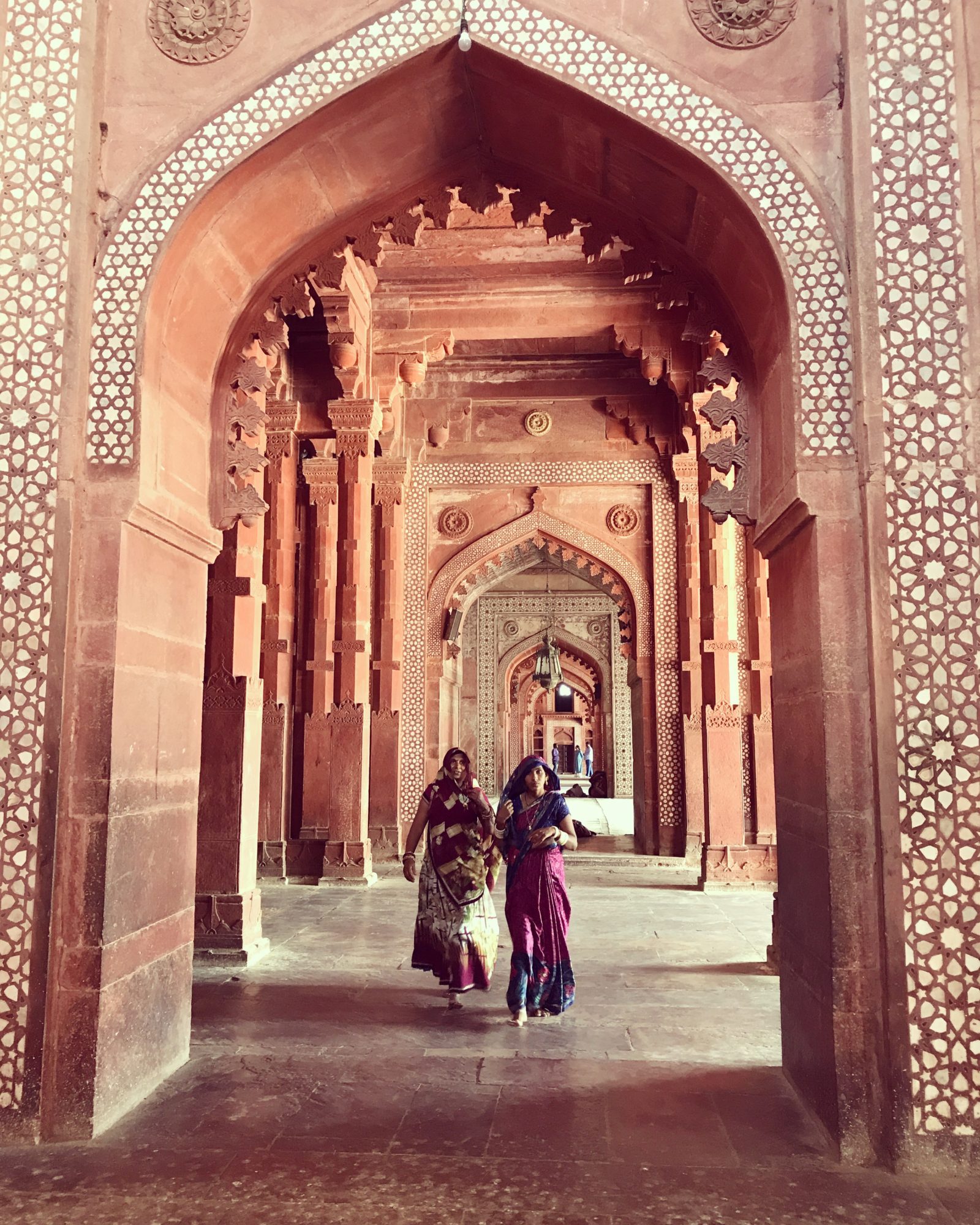 Here's what your day trip to Agra should look like:
---
8.00 am: Arrive at Agra and visit Taj Mahal
Taj Mahal opens at sunrise and the earlier you visit, the better it is, to avoid crowds. It is hardly a 15-minute drive from the Agra Cantt. train station. There are 3 gates to enter the area and most taxis will drop you at Purani Mandi entrance gate. You can take a battery-operated autorickshaw, a horse-drawn carriage(which cost as less as USD 5) or simple walk from the main gate to the entrance of Taj Mahal's garden (which is about 1 km). The ticket counter will not be at the main gate but at the Taj Mahal garden entrance.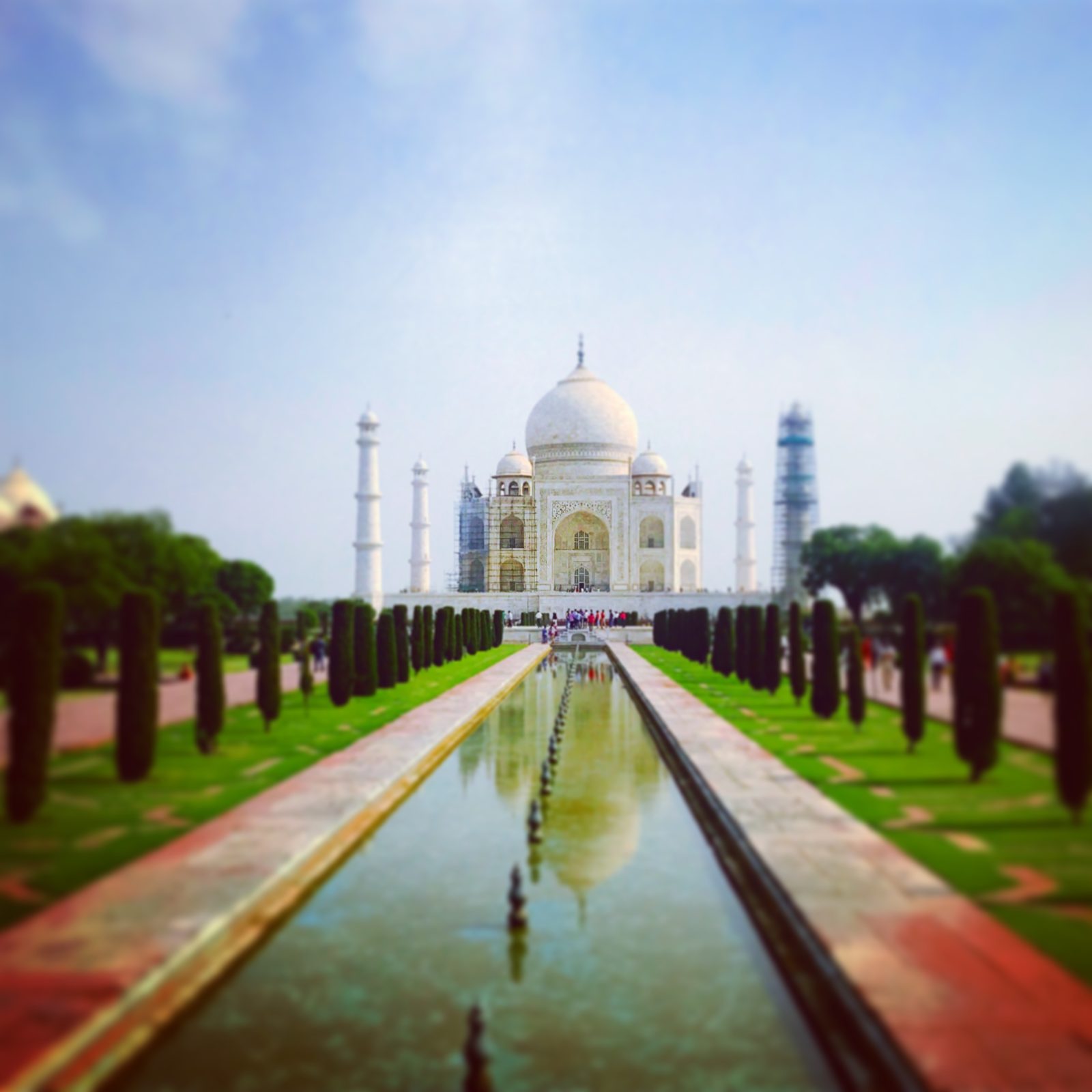 Once you're inside the gardens, you'll be mesmerized by how stunning the monument is. Although the marble has begun to show signs of turning yellow in the last few years, desperate attempts to retain the colour have been put in place and extensive renovations are being conducted, one part at a time. The iconic dome and the four minarets stand tall and pretty, and the walk towards this magnificent piece of architecture is absolutely amazing!
You can enter the building, where the tombs of Queen Mumtaz Mahal (Taj Mahal's namesake) and her husband King Shah Jahan (who made this memorial to bury his wife in the 17th century) are available for public view. No photography or videography is allowed in this part. A walk around on the marble floors offers panoramic views of the river Yamuna, located behind Taj Mahal.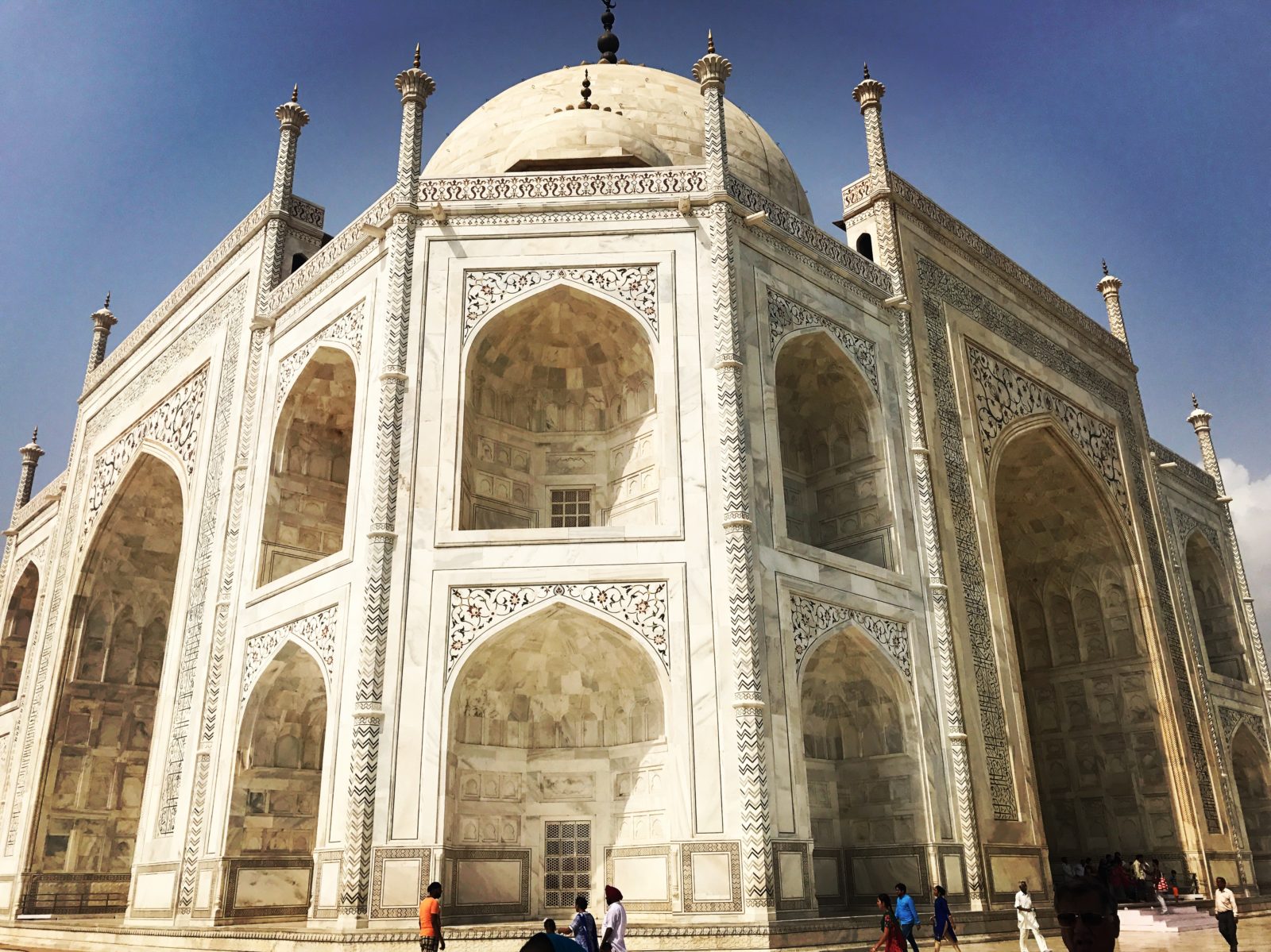 Ticket cost: Rs. 40 for Indians / USD 15 for foreigners
Tour Guide cost: Rs. 250 for Indians / USD 10 for foreigners
Time required: 1.5 - 2 hours
Keep in mind: Vendors selling merchandise tend to follow you around and pester you to buy. Don't let this get to you - there's a lot of poverty in Agra and tourism is probably the only means of survival for many of them. Decline politely or simply ignore, else they will follow you around.
---
10.30 am: Visit Agra Fort
Hardly a 10-minute drive from Taj Mahal, this is another historical gem worth exploring if you're in Agra. Although Delhi was the capital during most of Mughal Rule, there was a short period in between when it was shifted to Agra and the ruling Emperors during that period resided in this fort. Part of it is built in sandstone, started by Emperor Akbar but was continued by his grandson, Shah Jahan in marble. The fort is home to enthralling stories of the families of Akbar and his successors. Stories about murder, imprisonment, and debauchery make for an interesting day-time exploratory walk around this majestic monument.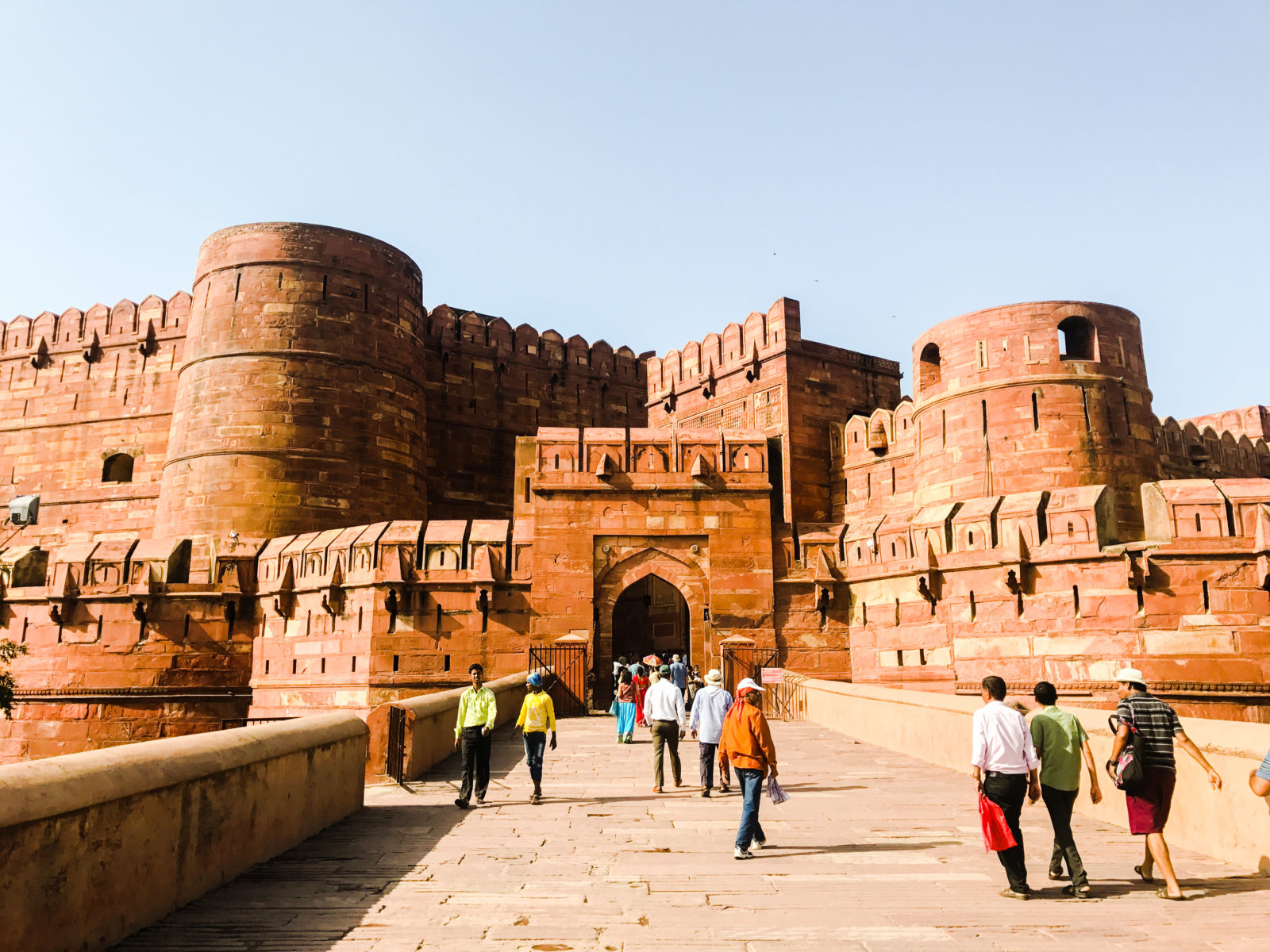 Ticket cost: Rs. 40 for Indians / USD 9 for foreigners
Tour Guide cost: Rs. 250 for Indians / USD 10 for foreigners
Time required: 1.5 - 2 hours
Keep in mind: The fort is spread over a large area and there is almost no explanation of what lies where. Hire a tour guide and enhance your experience; they often have very interesting stories to tell and amazing observations. They are also happy to take pictures for you. These tour guides are available at the entrance of the fort itself. Wear comfortable walking shoes!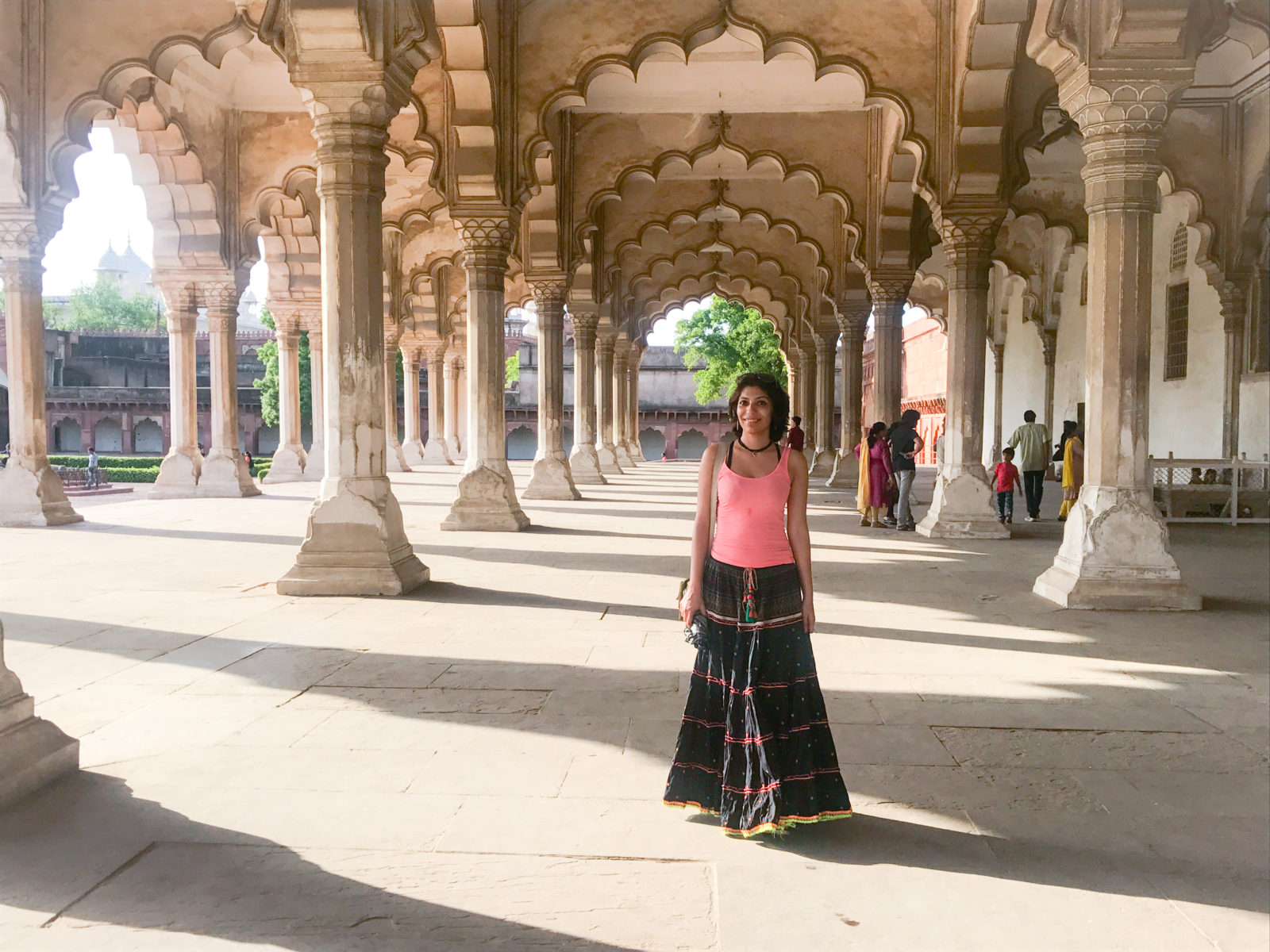 Book your stay in Agra here.
---
12.30 pm: Lunch at Pinch of Spice
I am recommending this place for several reasons: It is reasonably priced and is multi-cuisine for those not too happy to experiment Indian fare, has very clean interiors (and toilets), decent food and is quite close to both Taj Mahal and Agra Fort. Menus are in English, the staff is courteous and easy to communicate with, ample seating space is available and the music is soothing and not too loud. However, if you do plan to try some Indian dishes, make sure to check with the staff if it is spicy as some of the dishes we tried were too hot, even for our North Indian palate.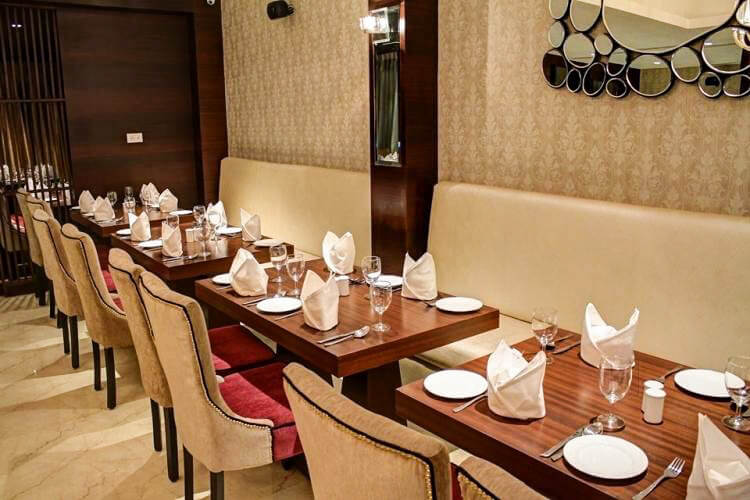 ---
1.30 pm: Head to Fatehpur Sikri
40 kms from Agra (1-hour drive), this is a fortified city which was a short-lived capital of the Mughal Empire for 13 years, during Emperor Akbar's rule. The fortress contains a lovely mosque and three palaces- one for each of Akbar's wives, who belonged to different religions. It is said that Akbar also introduced his own religion known as Din-e-Elahi, a common religion that incorporated aspects of all three religions to which his wives belonged - Hinduism, Islam, and Christianity. This can be observed in the architecture at Fatehpur Sikri's buildings which integrate significant details in its design relating to each of these religions.
The fort-city is divided into two parts - Fatehpur, which has the mosque and the Buland Darwaza (Victory Gate), the highest gateway in the world. The entry to this area is free. The other area, which contains the palaces, is chargeable and has some amazing buildings to see which include - Jodha Bai's Palace, Diwan-e-aam and Diwan-e-khaas, Birbal Bhawan and Panch Mahal. All these buildings are specimens of grand Mughal and Persian architecture, made of sandstone and marble.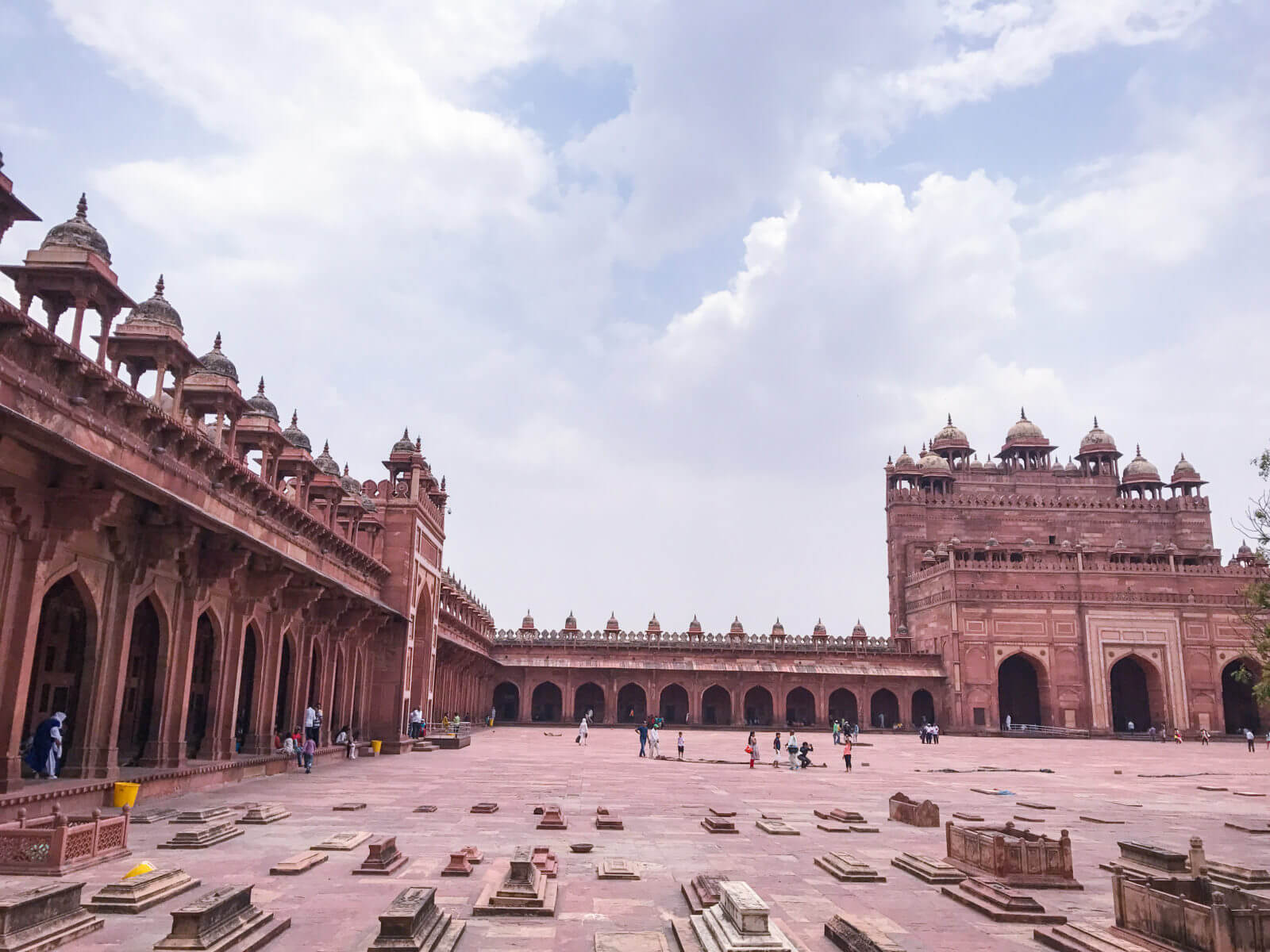 Ticket cost: Rs. 40 for Indians / USD 9 for foreigners (for Sikri)
Tour Guide cost: Rs. 250 for Indians / USD 10 for foreigners (for both Fatehpur and Sikri areas)
Time required: 2 - 2.5 hours
Keep in mind: This is a fort city spread over a really large area and thus requires for you to walk around a lot. Wear comfortable shoes and hire a tour guide who will share interesting stories with you, as there isn't much information available otherwise. There are hardly any directional signs to lead you to these buildings.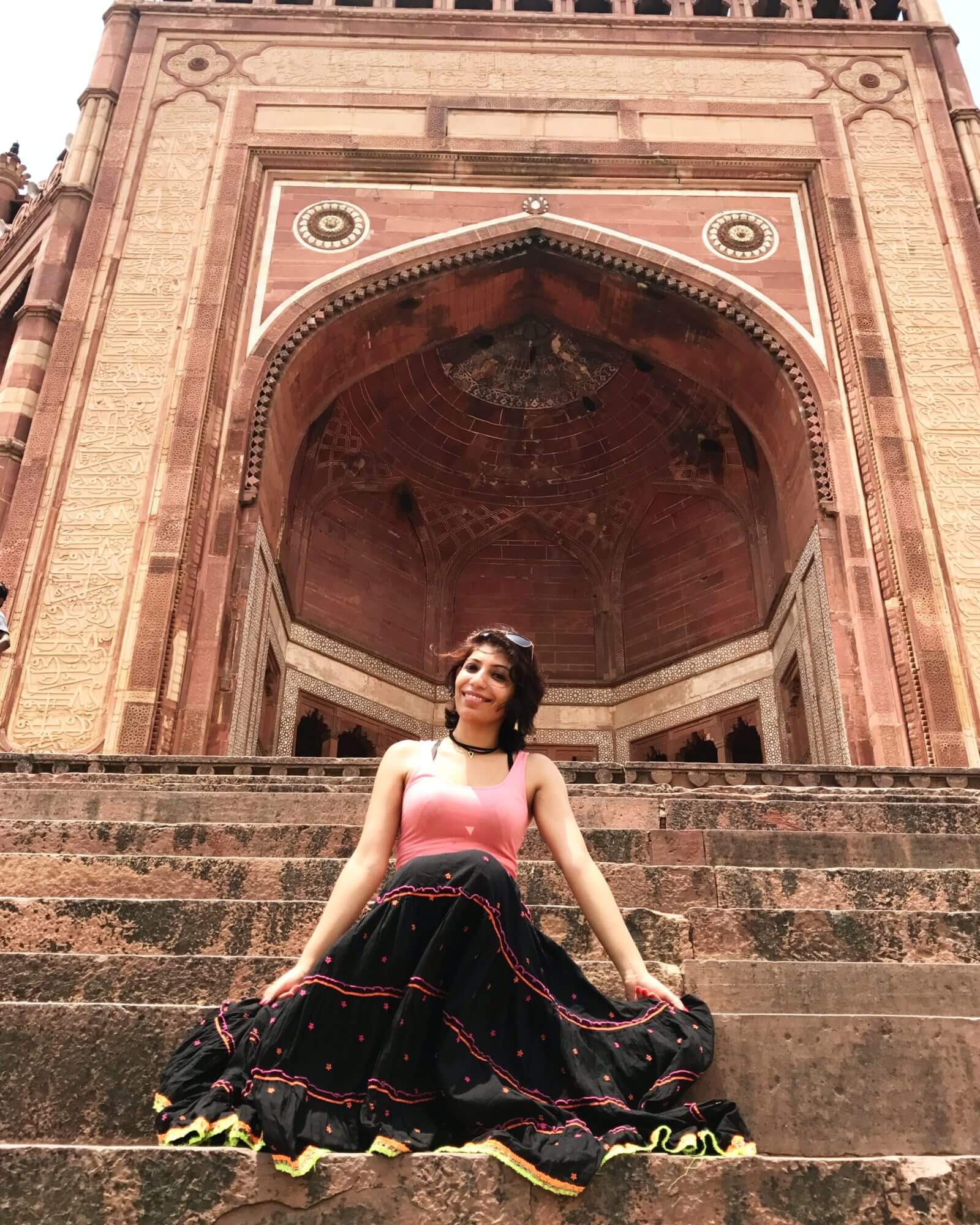 ---
6.00 pm: Enjoy sunset at Mehtaab Bagh or boat ride on the Yamuna
During the winter months (October - March), Mehtaab Bagh is a popular spot for enjoying the sunset which happens right behind Taj Mahal. This place is across the Yamuna River from Taj Mahal and offers stunning views of the sun going down. There is a (small) fee to enter this garden area which provides unique photo opportunities of the stunning monument (Rs 15 for Indians / USD 3 for foreigners).
Alternatively, if you like to go a little offbeat, some of the best shots of Taj Mahal are captured from a boat ride on the Yamuna River. Head to the 'Dussehra Ghat' (a 5-minute walk from the West Gate entrance of Taj Mahal), where you will find private boat owners on the riverside, ready to take you for a trip across the river. These are simple wooden boats that can take 3-4 people and 20-minute ride costs as less as Rs. 300 for Indians / USD 10 for foreigners (approx), which is totally worth it, considering the views are absolutely breathtaking and certain to leave you speechless. In my opinion, there is no other angle better to capture Taj Mahal than this.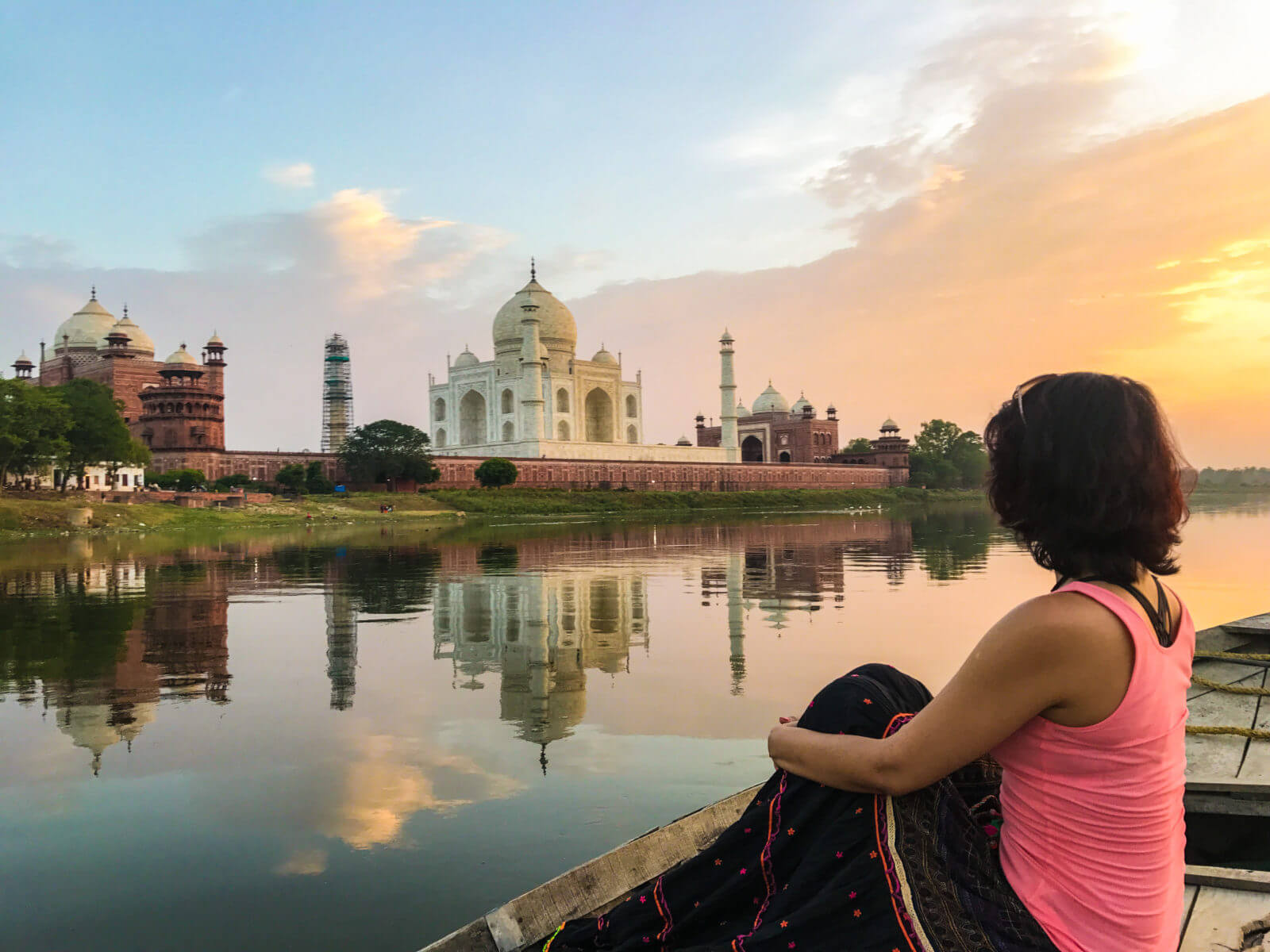 8.00 pm: Head back to Delhi
You have managed to see pretty much everything there is to see in Agra and are now ready to return? Alternatively, you can stay at one of the hotels overnight and head back the next morning.
There are ample trains between Agra & Delhi that run through the day. Click here to check the timings, duration of journey and availability.
Recommended hotel (should you choose to spend the night):  Hotel Prema Palace: Excellent location, clean and large rooms, reasonably priced.
Visiting India for the first time? Read about 5 places you'll love to see!