This little piece of heaven in Bali is a perfect getaway from the busy and crowded mainland into a serene, picturesque place that is so lush green that it is the perfect treat for the eyes and rejuvenation for the soul. Ubud is often referred to as the spiritual and cultural capital of Bali and is home to many yoga retreats. It is about a 1.5-hour drive from the mainland (Kuta or Seminyak) and although I recommend that you spend a night here to make the most of your visit if you're unable to spare the time, do at least make a day trip to cover some of the most amazing spots.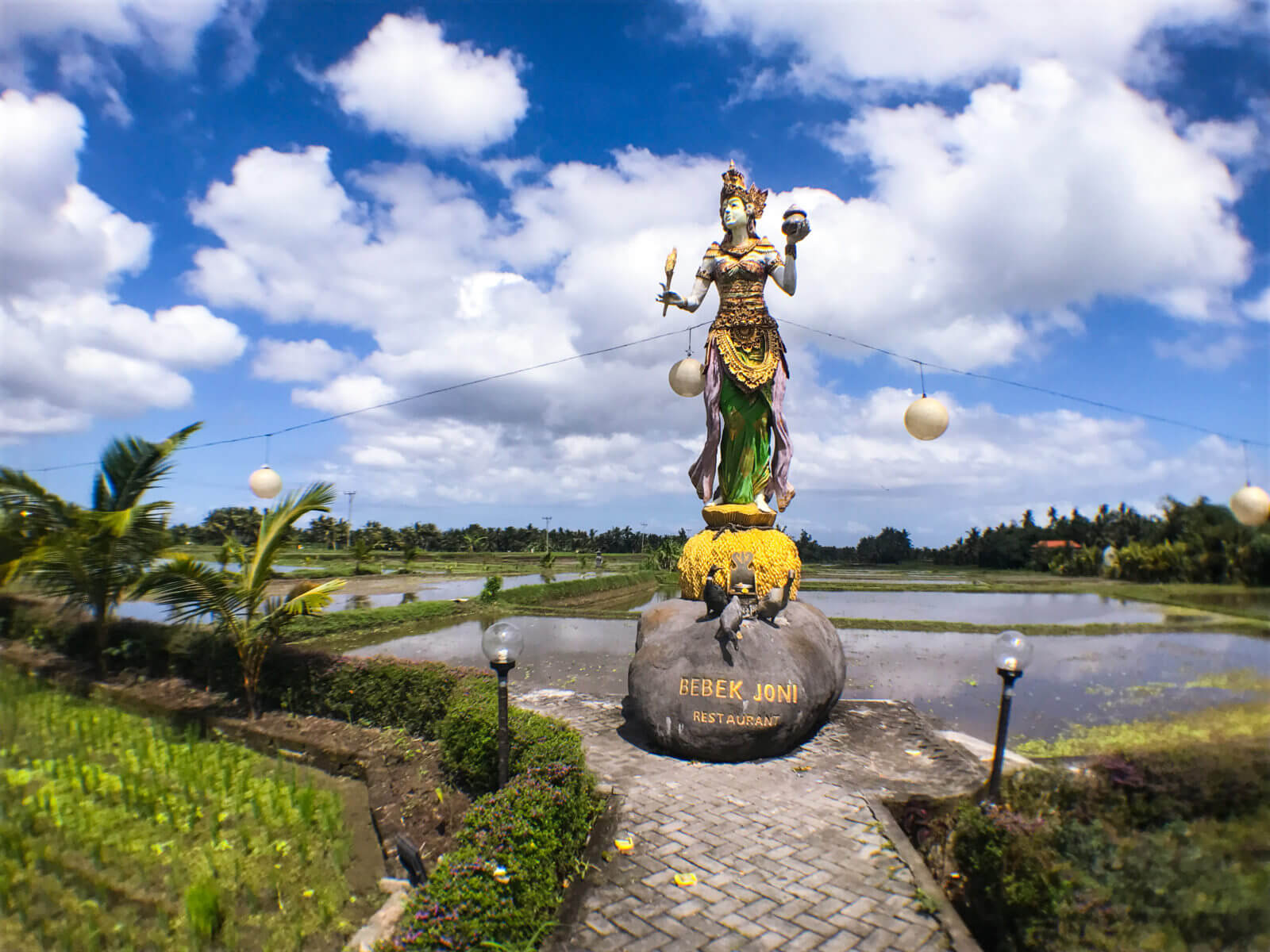 Here are a few places I recommend you to visit in Ubud on a day trip:
---
Teggalalang Rice Terraces
This is the #1 place to visit in Ubud. Many artists and painters often spend hours here, capturing the breathtaking lush fields of rice plantations. These intricately designed terraces have a stone path that visitors can walk on and the entrance to the place is free of charge. However, if you do plan to trek a bit further down the terraces, there are a few areas where locals have built bridges and trails and they would request for a small donation to maintain these. In some places, the path can be a bit steep, narrow or even muddy so be careful and choose to traverse it only if you're wearing shoes and are geared up for a slightly difficult walk.  If you're not a fan of walking, you can sit at one of the cafes overlooking the rice terraces and enjoy the lovely panoramic views while sipping on a cup of coffee.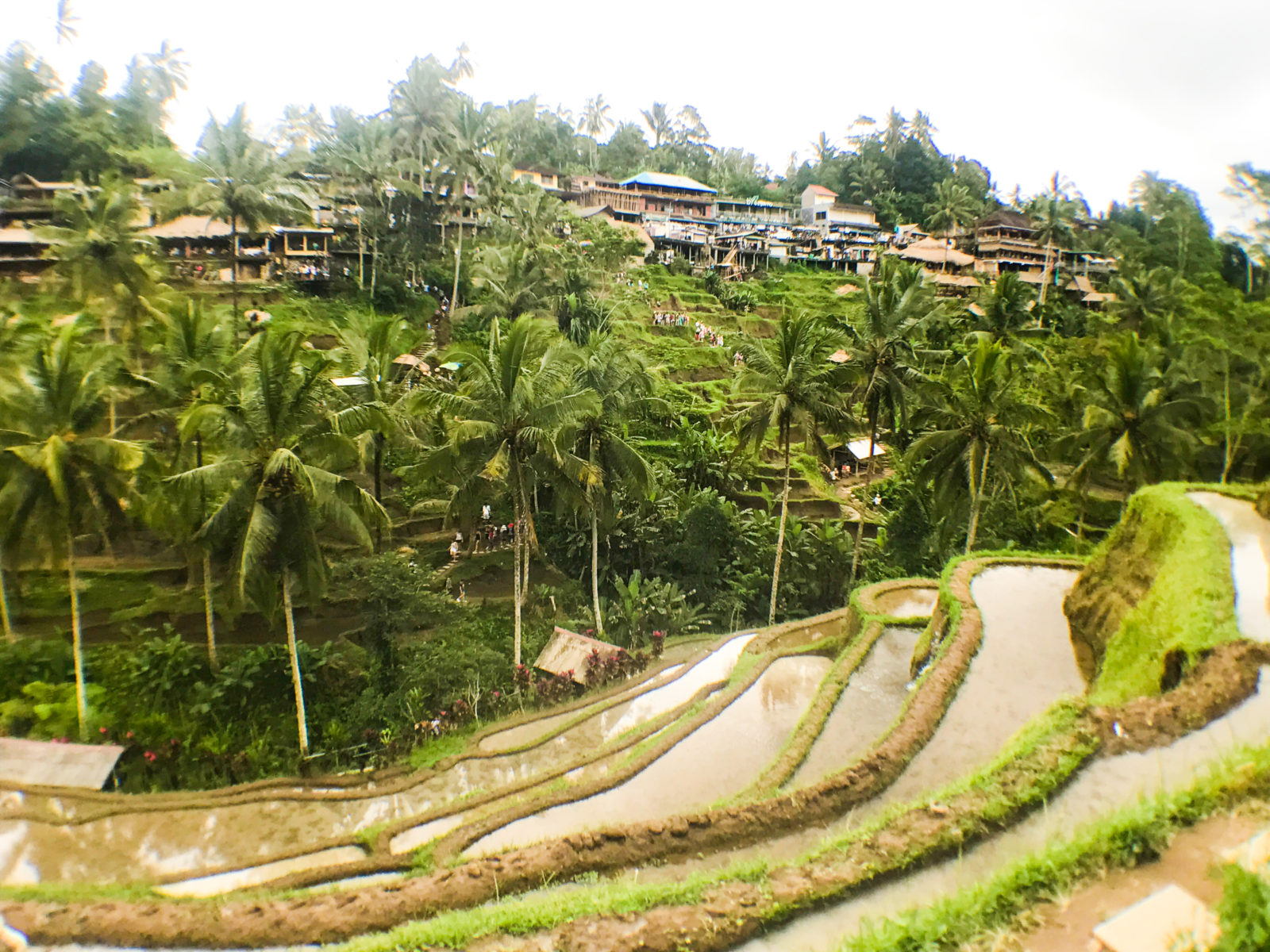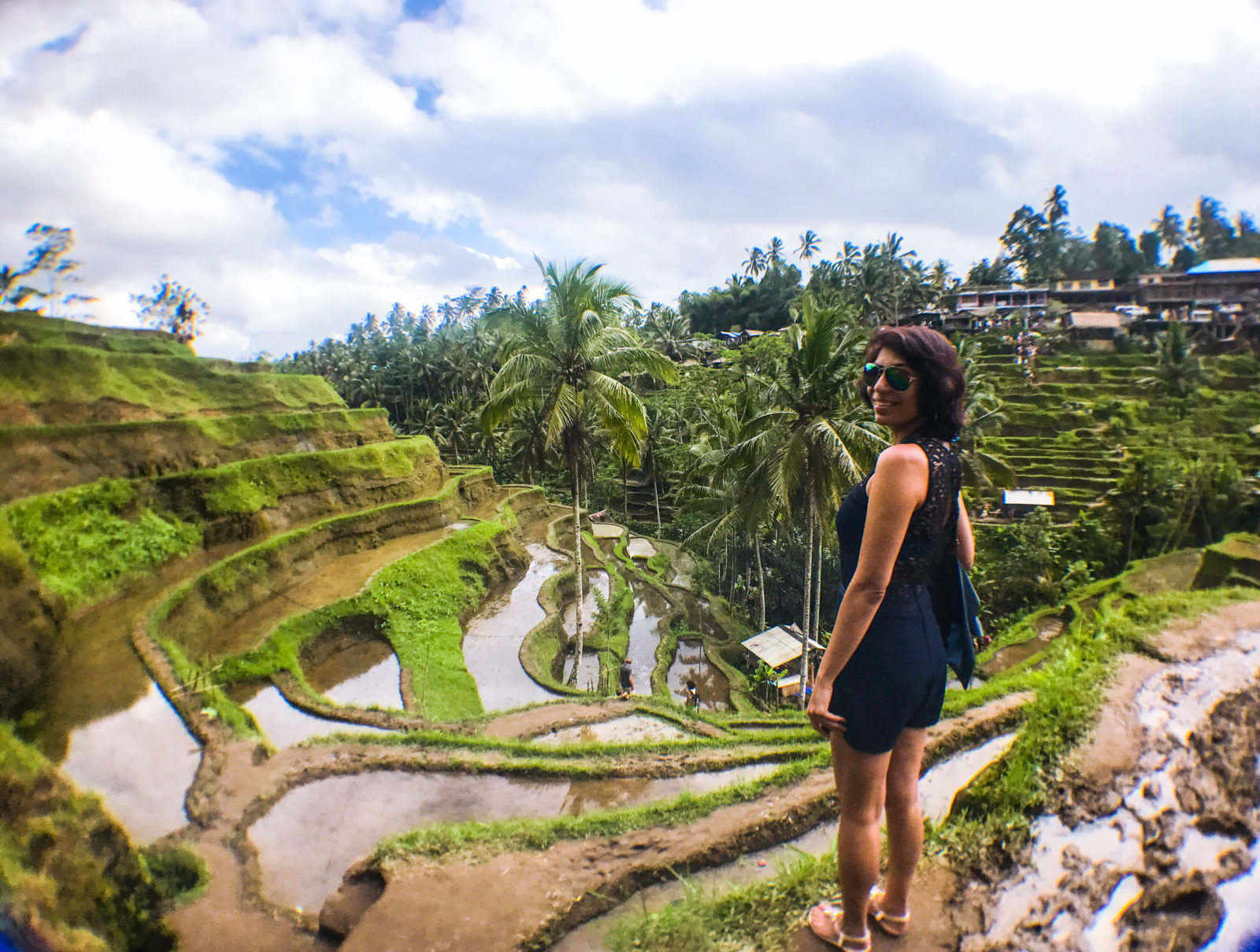 ---
Goa Gajah Temple
One of the oldest temples in Bali, Goa Gajah is a cave temple located amidst tall green trees and the compound has some superb walking paths and trails through ponds, rocks, and lush plants. The actual temple itself, which is inside a cave, the entrance to which is a menacing creature's face with its mouth open, is quite small. On one end, you'll see a symbolic representation of the Hindu god Shiva and on the other, his son with the elephant trunk called Ganesha. Many say that this is the reason for the name of the temple, which translated into Elephant Cave.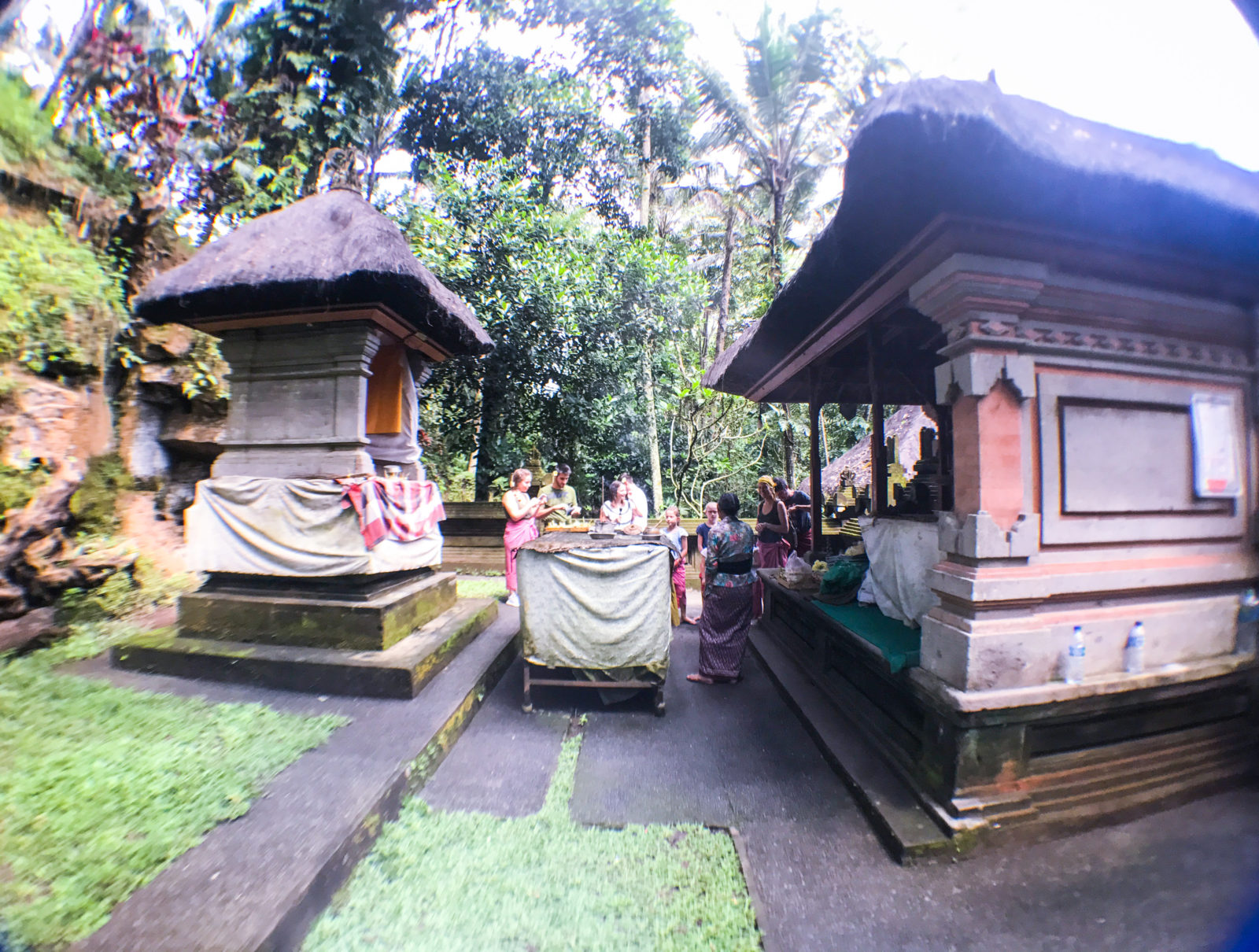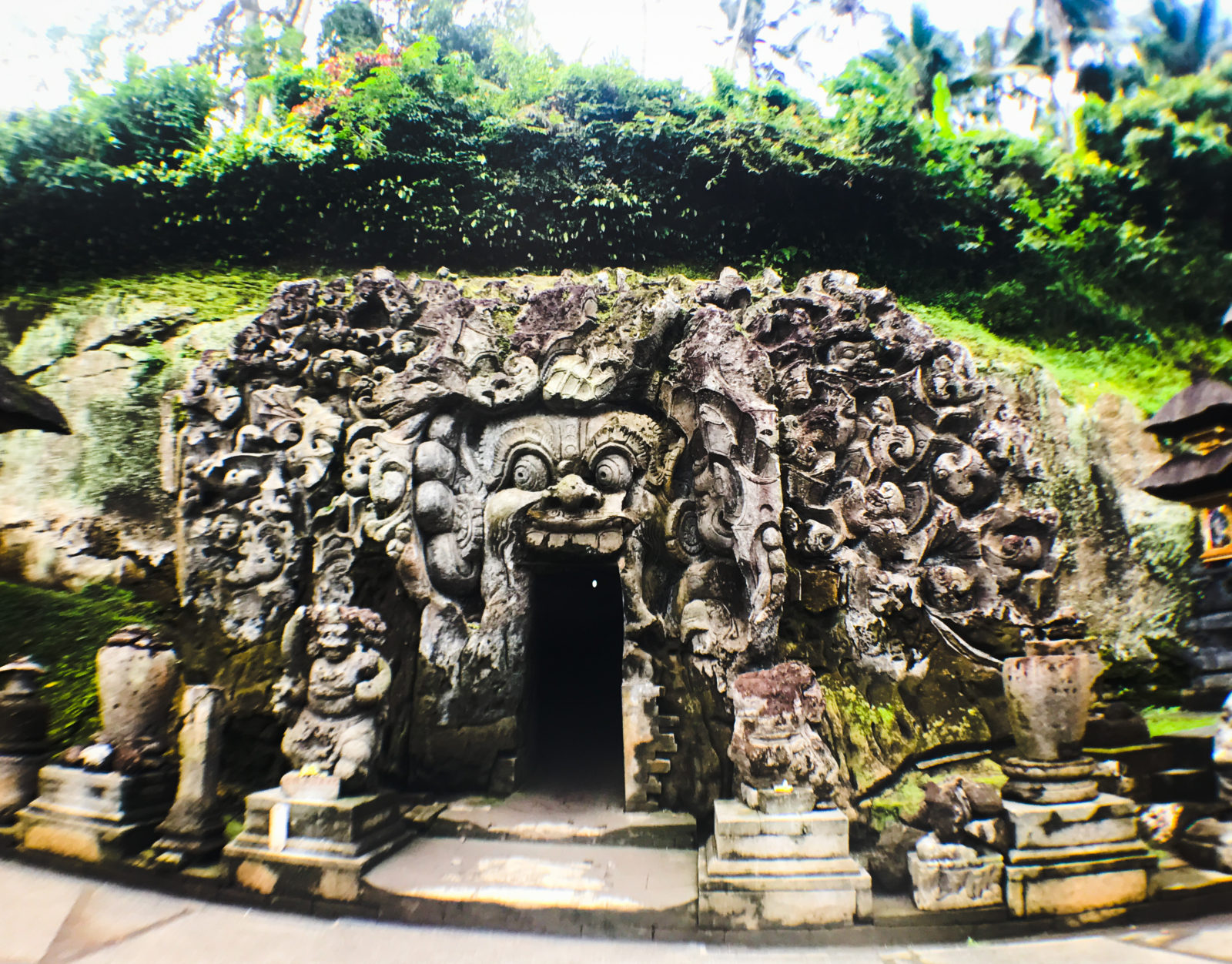 Click here to read Where to stay in Bali.
---
Pura Gunung Kawi Sebatu Temple
This is one of the lesser popular temples in Ubud but a beautiful one nevertheless. A statue of Hindu goddess Sarasvati stands in the middle of the green pools, the water of which is known to be fed by fresh springs. The approach to the temple from the winding road down to the valley offers some fantastic views of the temple. The temple has beautifully landscaped gardens and water bodies surrounding it, making for a very tranquil place to visit. The temple is locally also known as Pura Tirta Dawa Gunung Kawi Sebatu. The temple complex itself is not very big as compared to Goa Gajah's and the lovely lotuses floating in the ponds are a highlight of its verdant magnificence.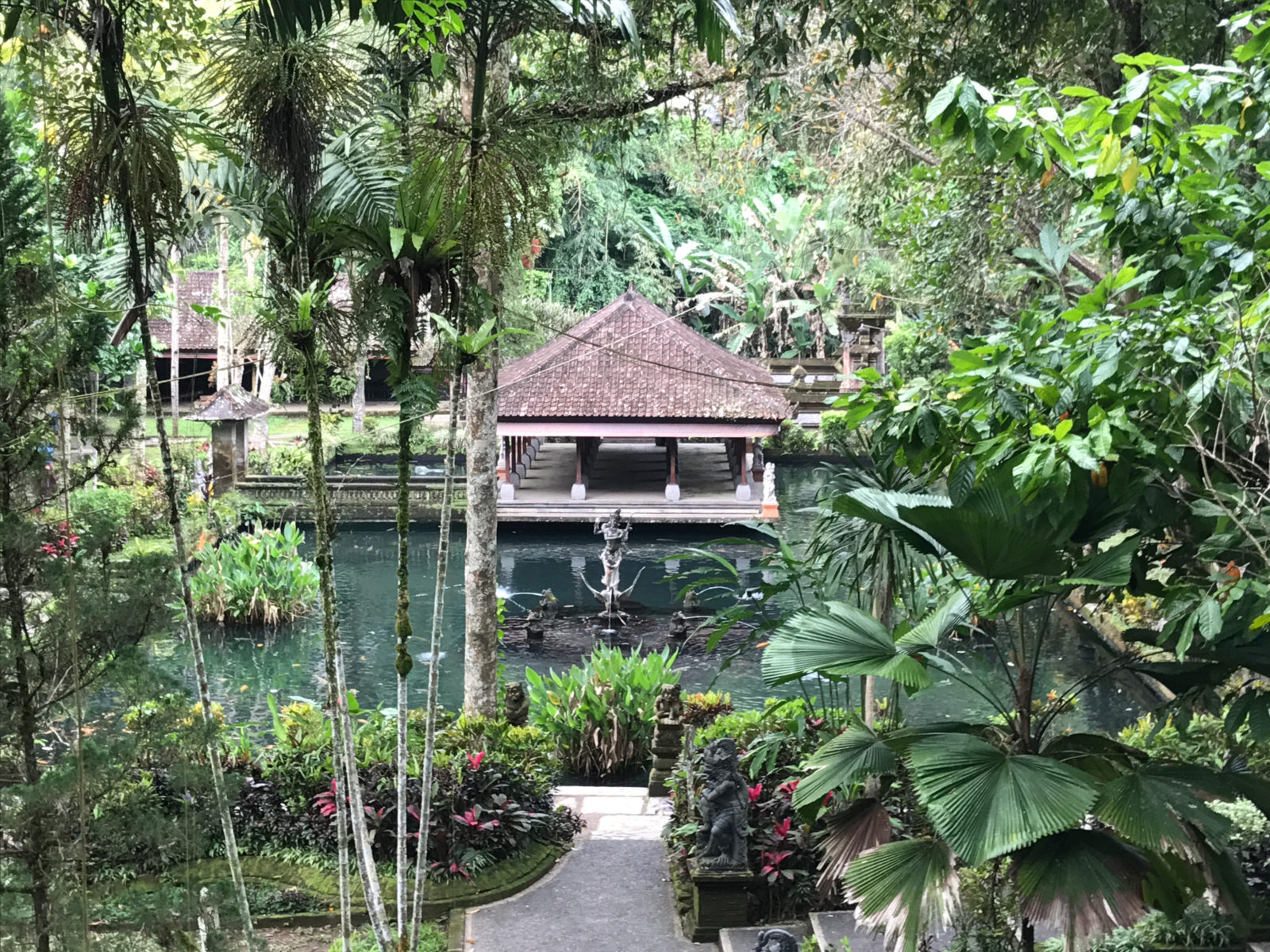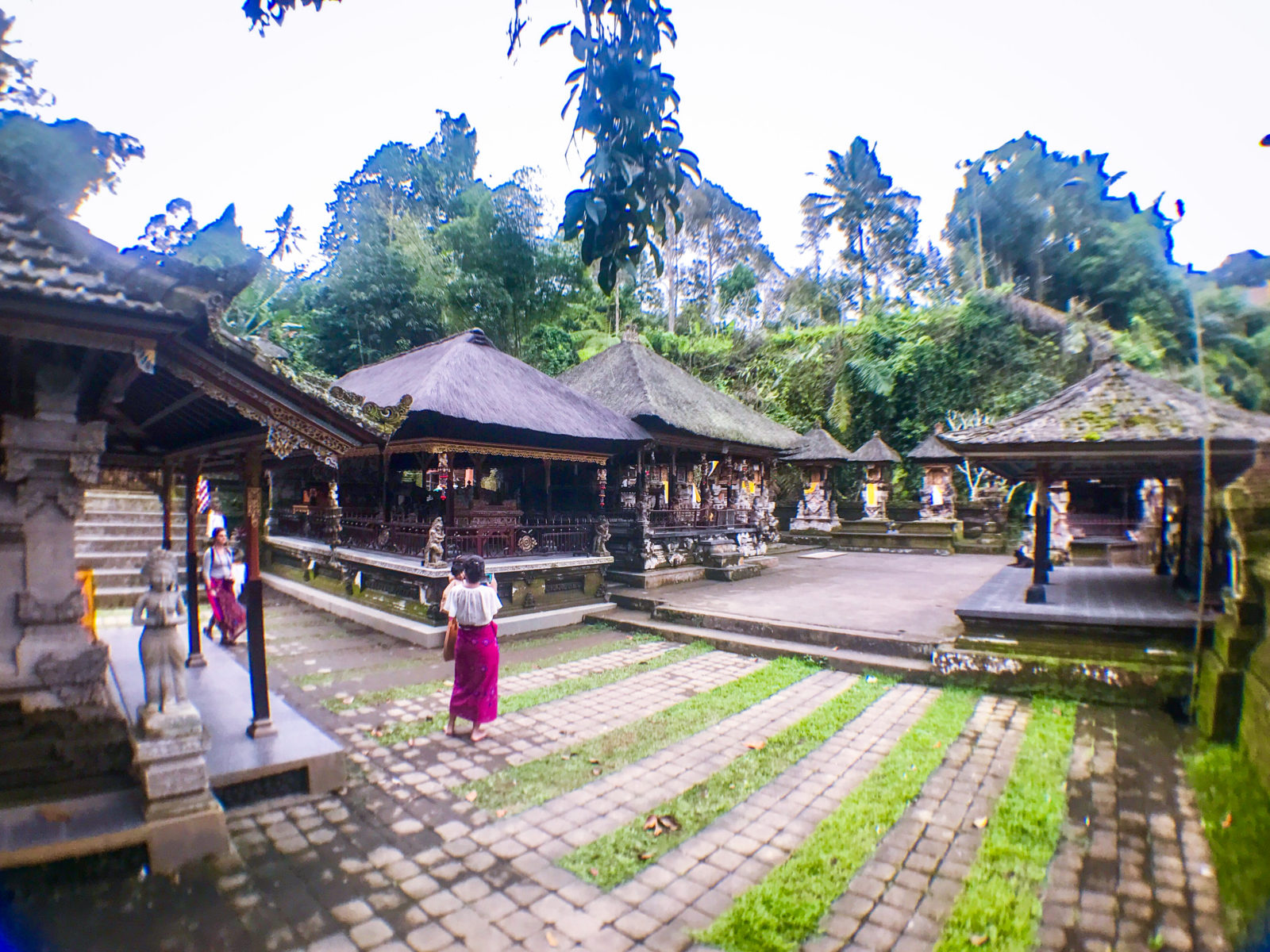 Interested in taking a cooking class in Balinese Cuisine?
---
Monkey Forest
Visit this place only if you're not hassled by monkeys who love to snatch your belongings. One of the most popular places to see in Ubud, the forest is considered to be a holy sanctuary. The forest grounds are home to three Hindu temples as well but the highlight is the free-roaming wild monkeys which the humans are allowed to interact with but cautiously. Park rangers are usually around to ensure that the monkeys do not get aggressive or attack human beings. There have been incidents in the past when monkeys have bitten visitors. So unless you're really fond of monkeys, you may want to skip this place.
Got more than a day? Here are some more places to see in Ubud.
---
Ubud Art Market
I absolutely loved this hustling bustling market which has inexpensive and traditional souvenirs of Bali. From clothes to earrings, soaps, flip flops, statues, paintings, etc, this is a colourful market where you can strike some amazing bargains. Do not forget to haggle, sometimes the sellers will come down to a third of the price they originally quoted.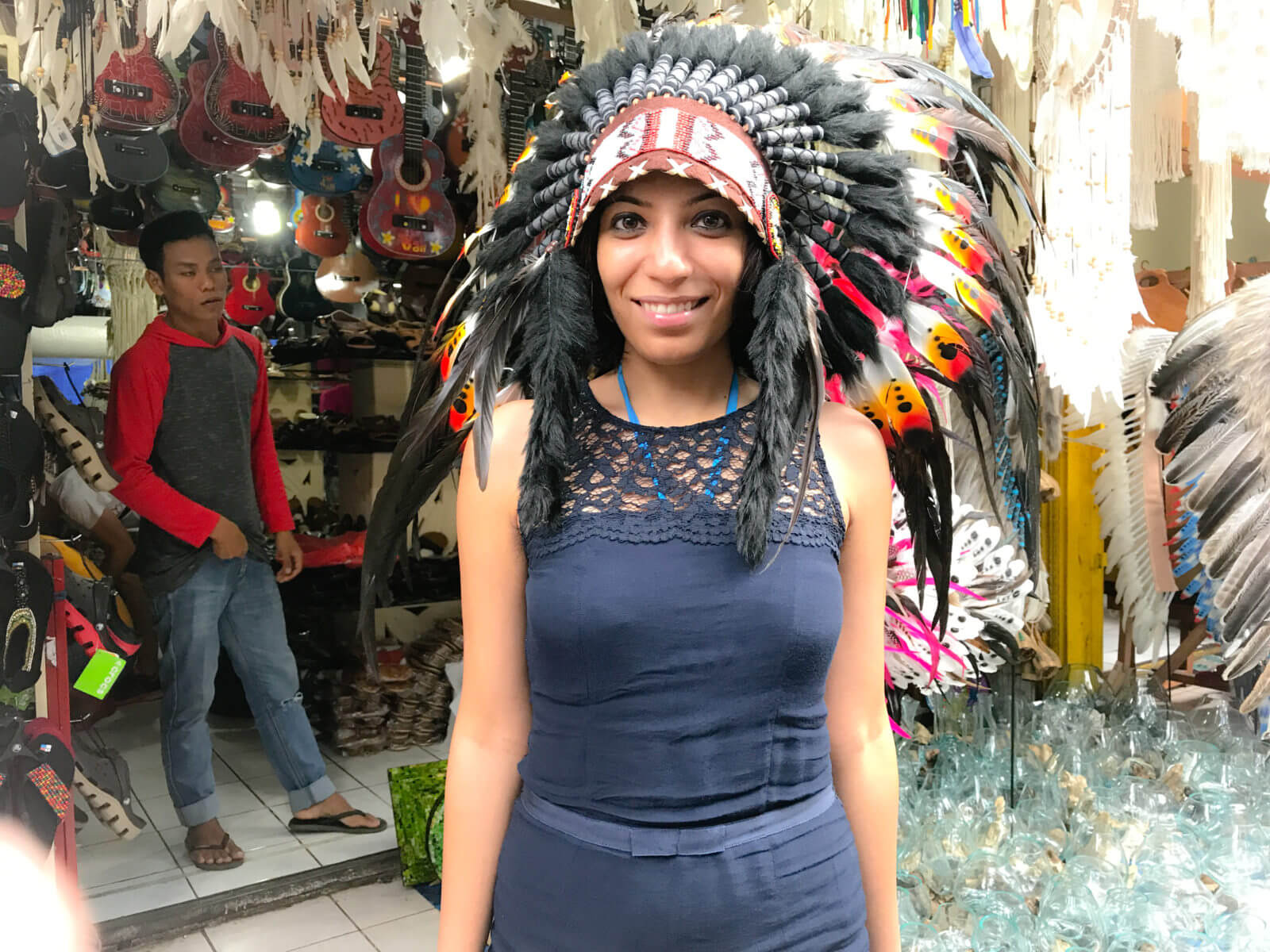 If I had more time, I would've loved to visit the Tukad Cepung Waterfall and Bali Swing. I strongly urge you to spend at least 2 days in Ubud (if not more) to be able to enjoy the best it has to offer.
Suggested read: 10 things I wish I knew BEFORE visiting Bali