Prepare for an exciting week full of adventure, culture, water sports, nightlife and amazing people with this perfect 1-week Bali itinerary. This exuberant city of Indonesia is the hottest destination to travel to this year and there are many reasons for that. Perfect for all sorts of travellers – solo, budget, family, luxury-seeking, adventurous and cultural enthusiasts, Bali will not disappoint you, you can be sure of that. It fulfills every requirement for a perfect vacation and that too, without burning a hole in your pocket. Isn't that the dream?
A week is just about the right amount of time you need to explore the best of this island province. My suggested Bali itinerary is a perfect mix of adventure, relaxation, culture, and nightlife, and I have included suggestions for those who might have more time to spare.
---
Suggested areas to stay:
3 nights Seminyak
1 night Ubud
2 nights Gili Islands (Trawangan, Meno or Air)
The best thing about Bali is that it is very inexpensive and if you're travelling in a group or with family, it might be a great idea to rent a private villa (most of them come with beautiful swimming pools, massage chairs, and large bedrooms). A 3-bedroom villa, for example, in Seminyak will cost you about $150 and will be located not too far from the town centre. A Wyndham timeshare resale rental will cost about the same and will likely come equipped with a kitchen and 1,2 or 3 private bedrooms.
Kuta is even cheaper to stay in as compared to Seminyak. If you're looking for affordable luxury, some really amazing beachside resorts in Jimbaran or Uluwatu will suit your budget. This is probably one of the few gorgeous destinations where you can be happy to shell out a few extra bucks and stay at outstanding resorts in iconic locations, without feeling it too heavy on the pocket.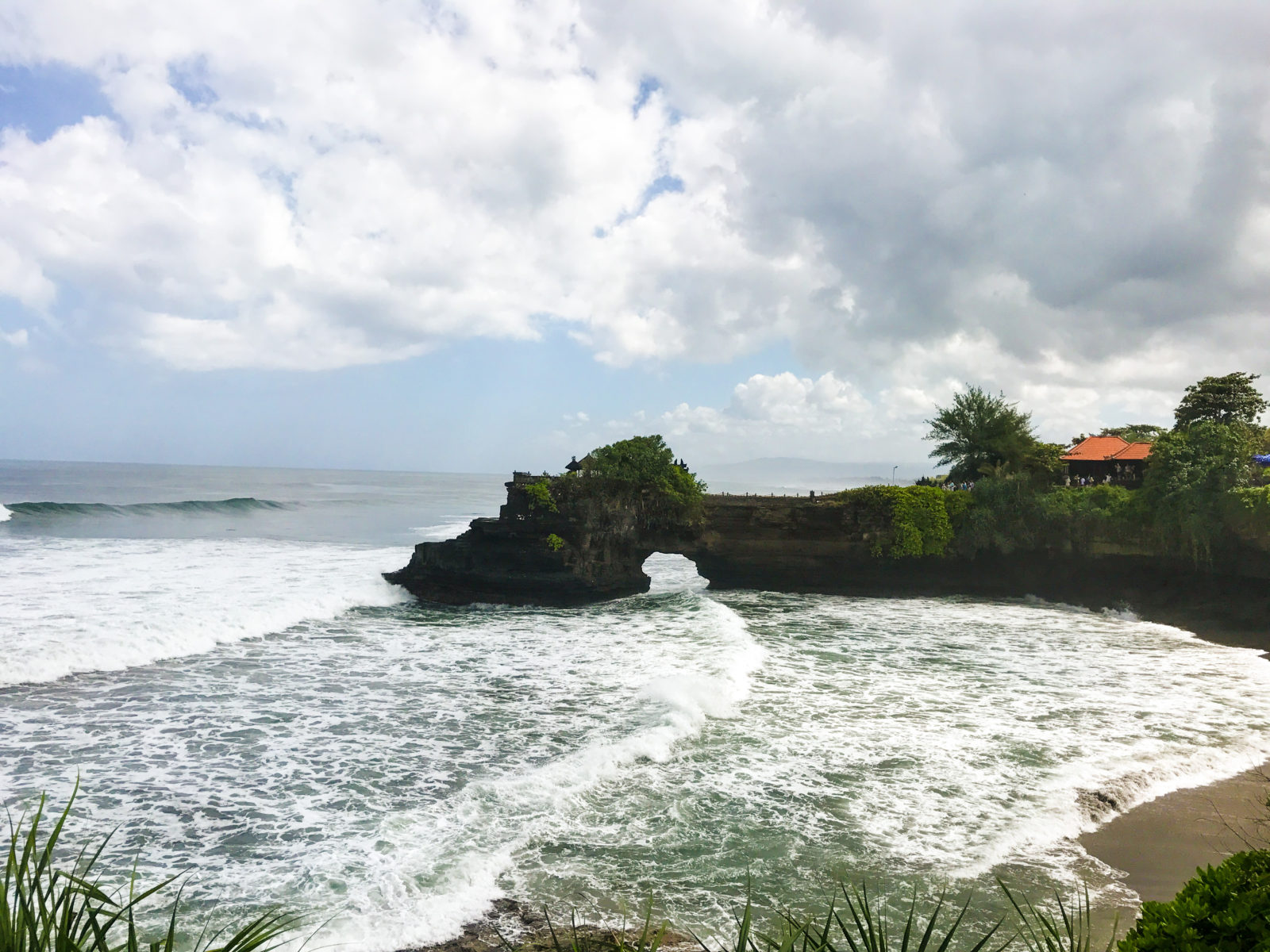 Recommended 'affordable' luxury resort: Karma Kandara or Karma Jimbaran
---
Suggested mode of transportation:
The best mode of transportation within Bali is a scooter. Although you can also rent a car for as cheap as $40 per day, the roads are so narrow and the traffic usually heavy that a scooter is probably the best way to traverse a large area in lesser time. If you're not confident riding a scooter by yourself, you can also rent a scooter with a driver for a whole day (in $15) and this is a good idea also because your driver will know the area and you won't have to spend any time in asking the routes. You can make the most of this activity-filled Bali itinerary!
Although going longer distances (like Ubud) may not be the most comfortable on a scooter, unless you're spending a night there, it is definitely advisable as the traffic and roads in Ubud are as bad as Bali's and you have to be prepared to be stuck in slow moving traffic if you're in a car.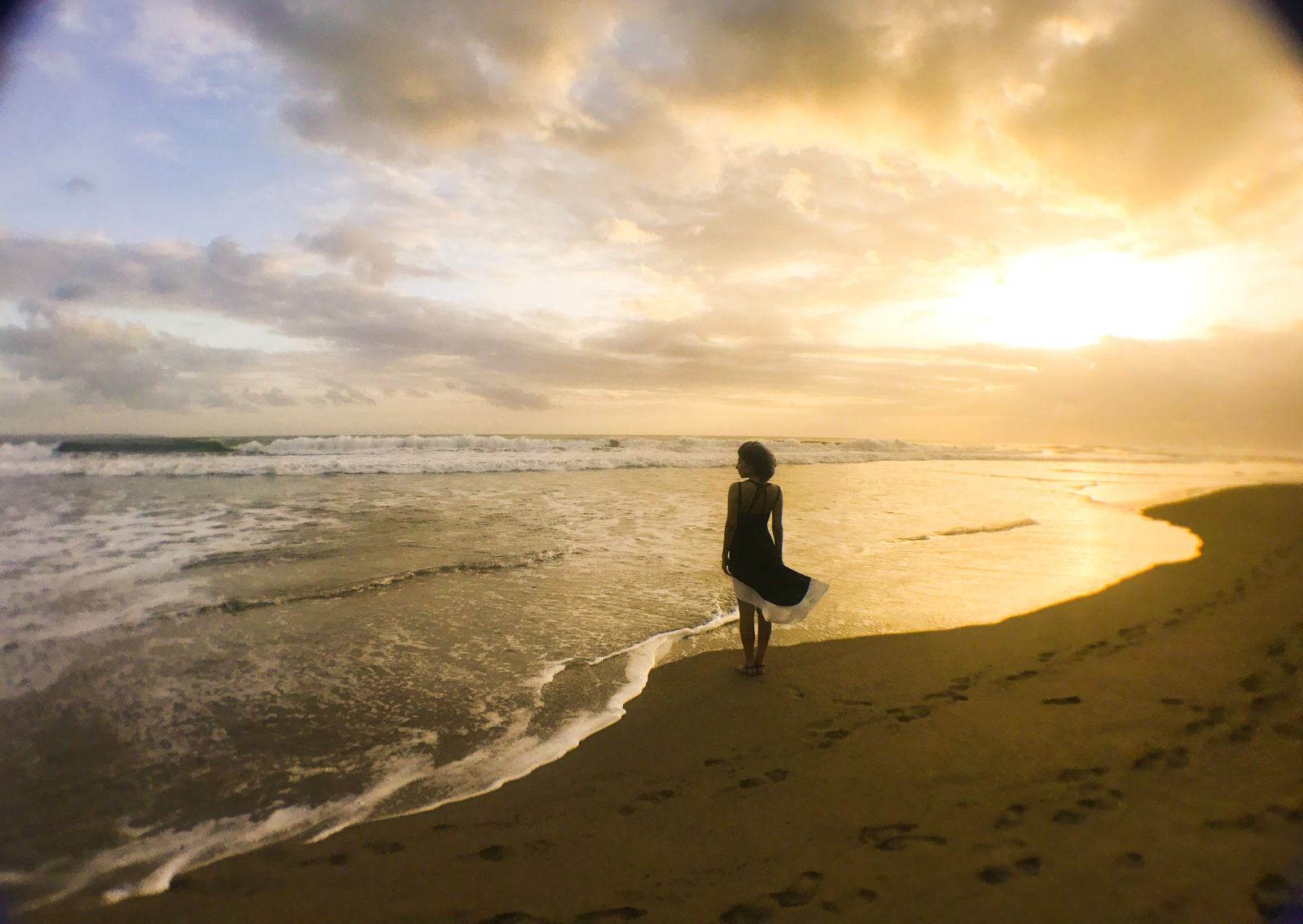 Suggested read: 10 things I wish I knew before visiting Bali
---
Day 1: This is the first day in your Bali itinerary and you're still taking in the new surroundings, trying to find your way around. Why not hit the beach and enjoy some great music with a few drinks? Kuta and Seminyak beach, although very commercial, are gorgeous and have many bars and restaurants with recliners, bean bags, drinks, shisha, and food right on the beach. Relax, take a dip in the clear blue waters, sip on a Pina Colada or dance to the music at Potato Head Beach Club or Ku De Ta, two of the most popular beach clubs in Seminyak. At night, you can make the most of the nightlife in Seminyak's busy street lined with numerous restaurants and bars, playing live music, offering happy hour drinks and amazing ambiance.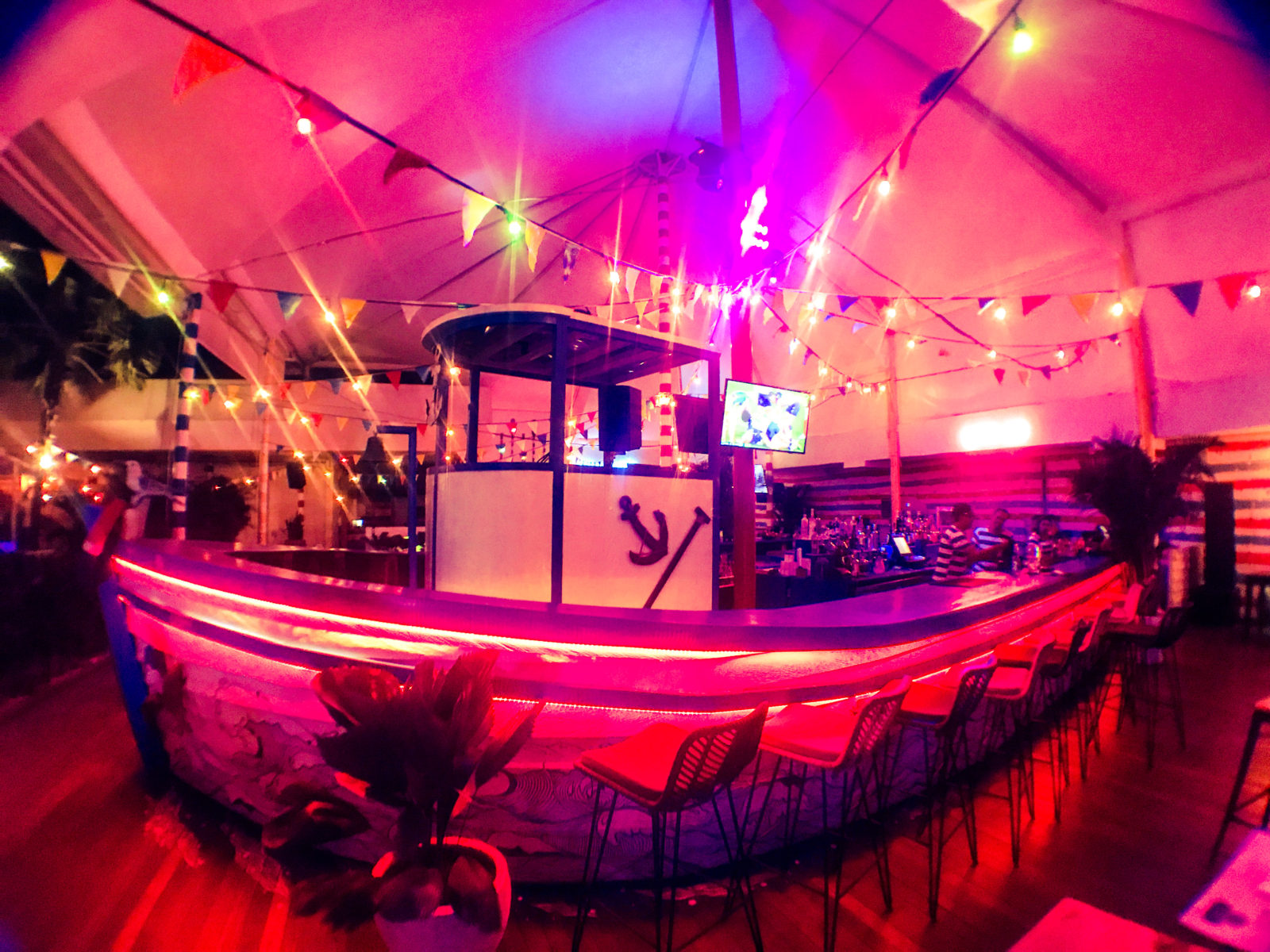 Day 2: Get ready to explore the island. Begin by exploring Uluwatu Temple and Suluban Beach. Located about 45 min away from Kuta area, this is one my favourite temples in Bali. Just the setting on top of a cliff jutting out into the sea, with the sound of waves crashing against the rocks is an amazing experience. A walk around the temple on the path provided is breathtaking. Beware of the monkeys, they often snatch personal belongings and can only be distracted by food (bananas mostly).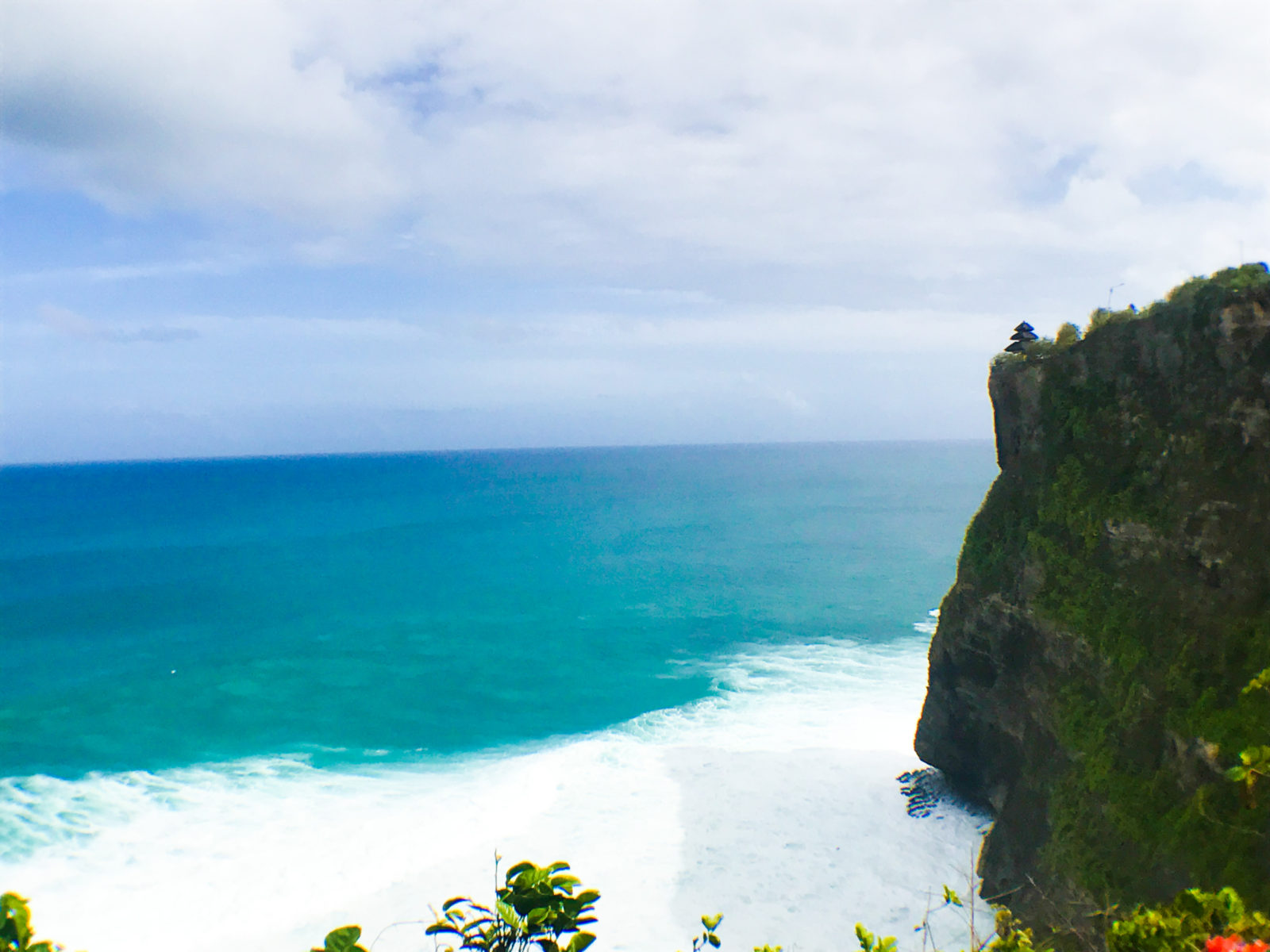 Suluban beach in Uluwatu stands out because of its approach through the towering cliffs and the clear green waters. Steps and ramps have been created to access the beach and several narrow openings or caves can be found here. On most days, you can catch some surfers trying out their skills, further in the sea. For those who love swimming, this is a perfect spot as a natural swimming pool with calm waters forms between the sandy beach and the reef. If you're looking for a spot to soak up some sun and enjoy amazing views, grab a deck chair at Delphi Rock Lounge, overlooking the Suluban Beach.
For a luxurious spa treatment followed by lunch, head towards Karma Beach, a 30-minute drive from Uluwatu. I call this a hidden secret because it is not one of the popular beaches in Bali but in my opinion, it is the prettiest! There are two ways to access this beach – take about 100 steps down, right before the entrance of Karma Beach Club, to the public beach. Or, if you're looking to spend some time in the spa, infinity pool, and restaurant of Karma Kandara, buy a coupon (of $50) which will also give you access to the beach via a lift. The hotel has an amazing spa, located on the cliffs, with stunning views of the beach, an infinity pool, open to guests who have purchased the coupon and a beachside bar. The beach is one of the least crowded ones and an absolute beauty, with sparkling white sand and turquoise blue waters.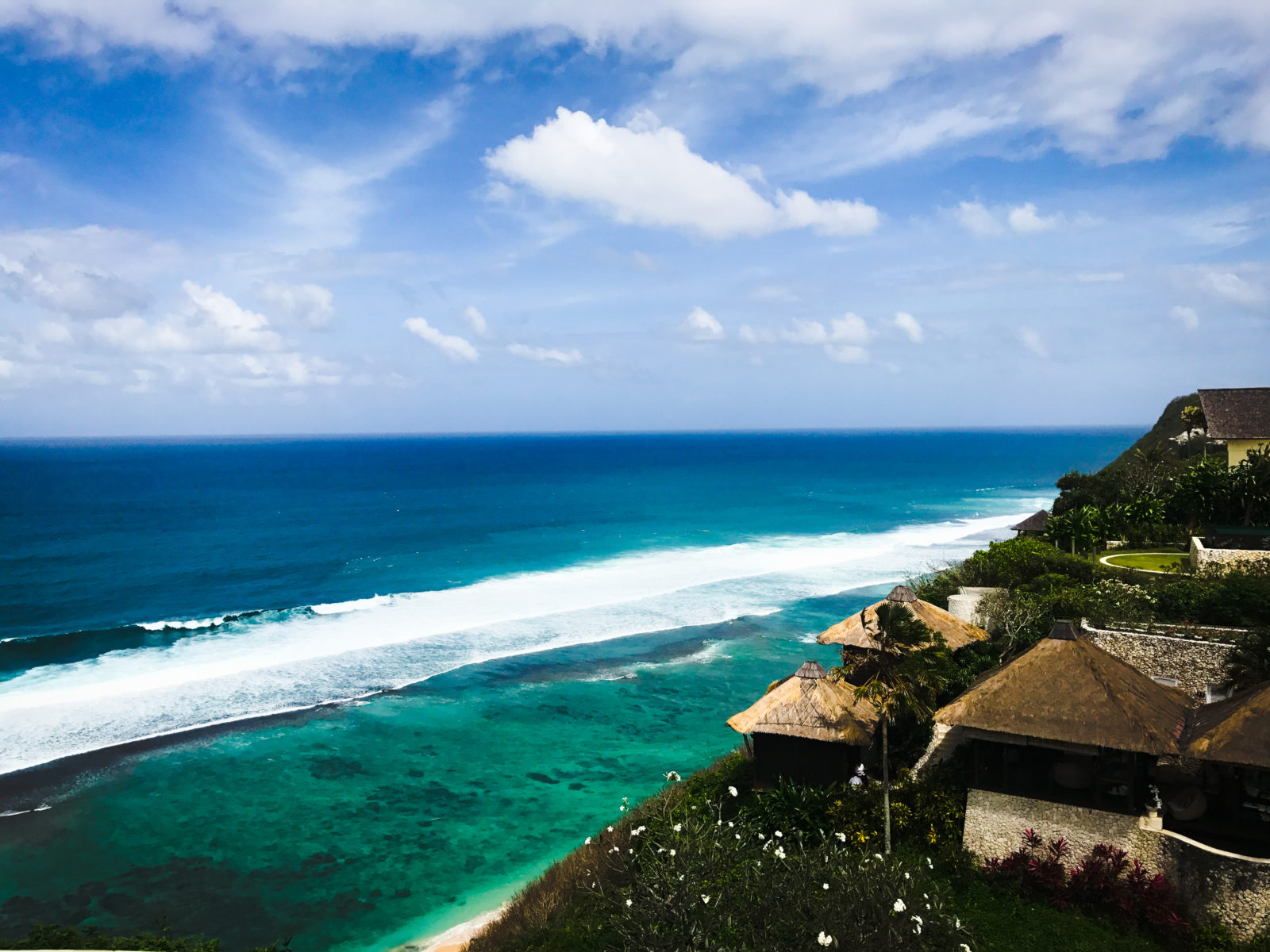 No Bali itinerary is complete without a visit to Rock Bar (Ayana Hotel, Jimbaran), a 30-minute drive from Karma Beach, to catch the sunset. The entrance to the bar begins to queue up, so make sure you get there well in time to be able to catch an amazing sunset. Although pricey, I would still recommend to at least have a drink and a snack at this bar which has an ultra-romantic setting, situated on a rock (as the name suggests), offering glorious sunset views.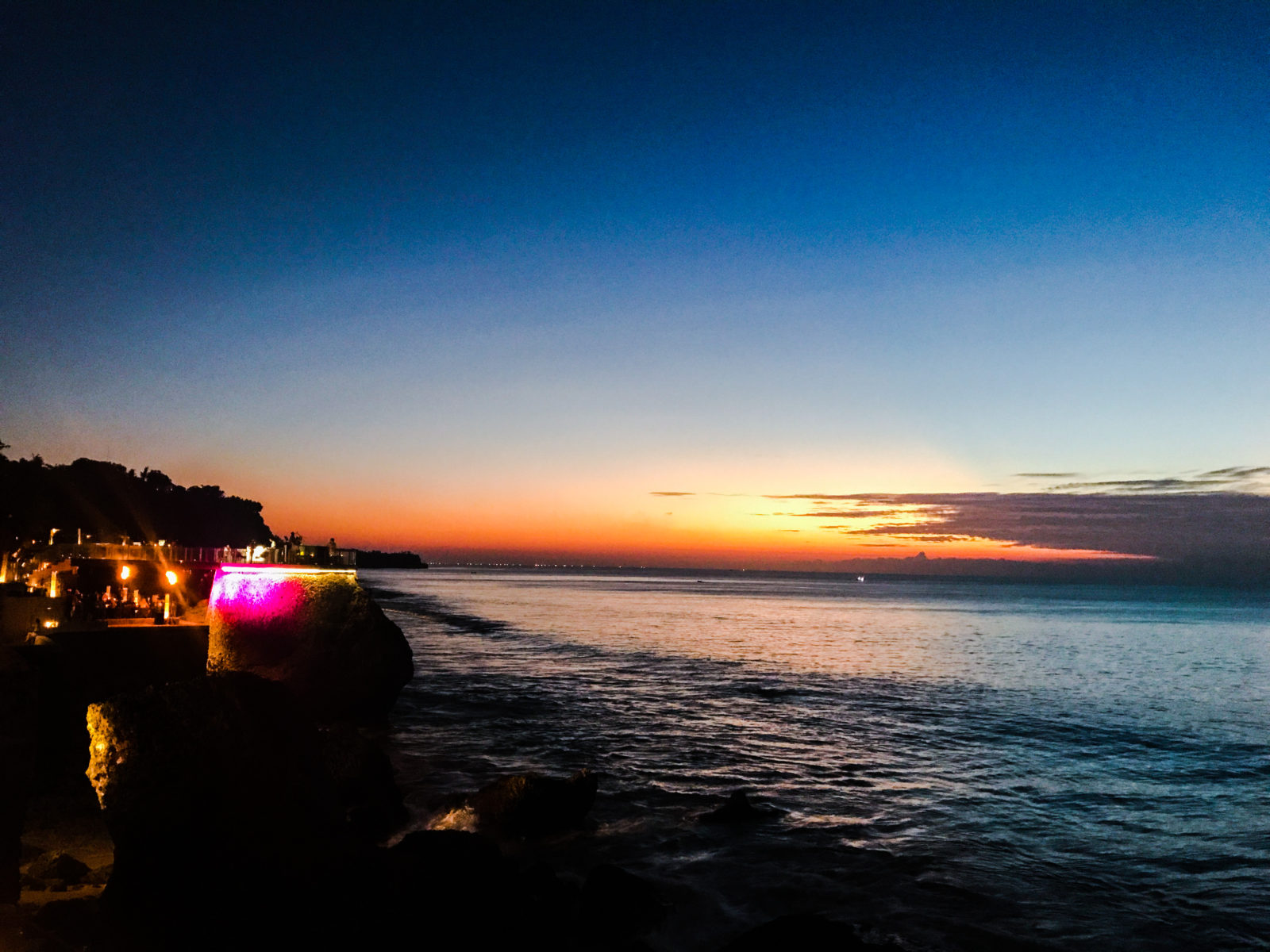 Day 3: It's time for some water sports, a very important part of any Bali itinerary! Very typically, Bali has some amazing dive sites for diving enthusiasts, due to its diverse marine life. However, for the lesser adventurous, there are numerous activities you can indulge in. One of the popular beaches for water sports is Sanur Beach. This beach is popular for – cruises, underwater sea walks, stand up paddling, parasailing and banana boat. A street market located next to the beach offers great bargains on beachwear clothes and other souvenirs. This is not one of the cleanest and prettiest beaches in Bali so head here only if you're interested in water sports.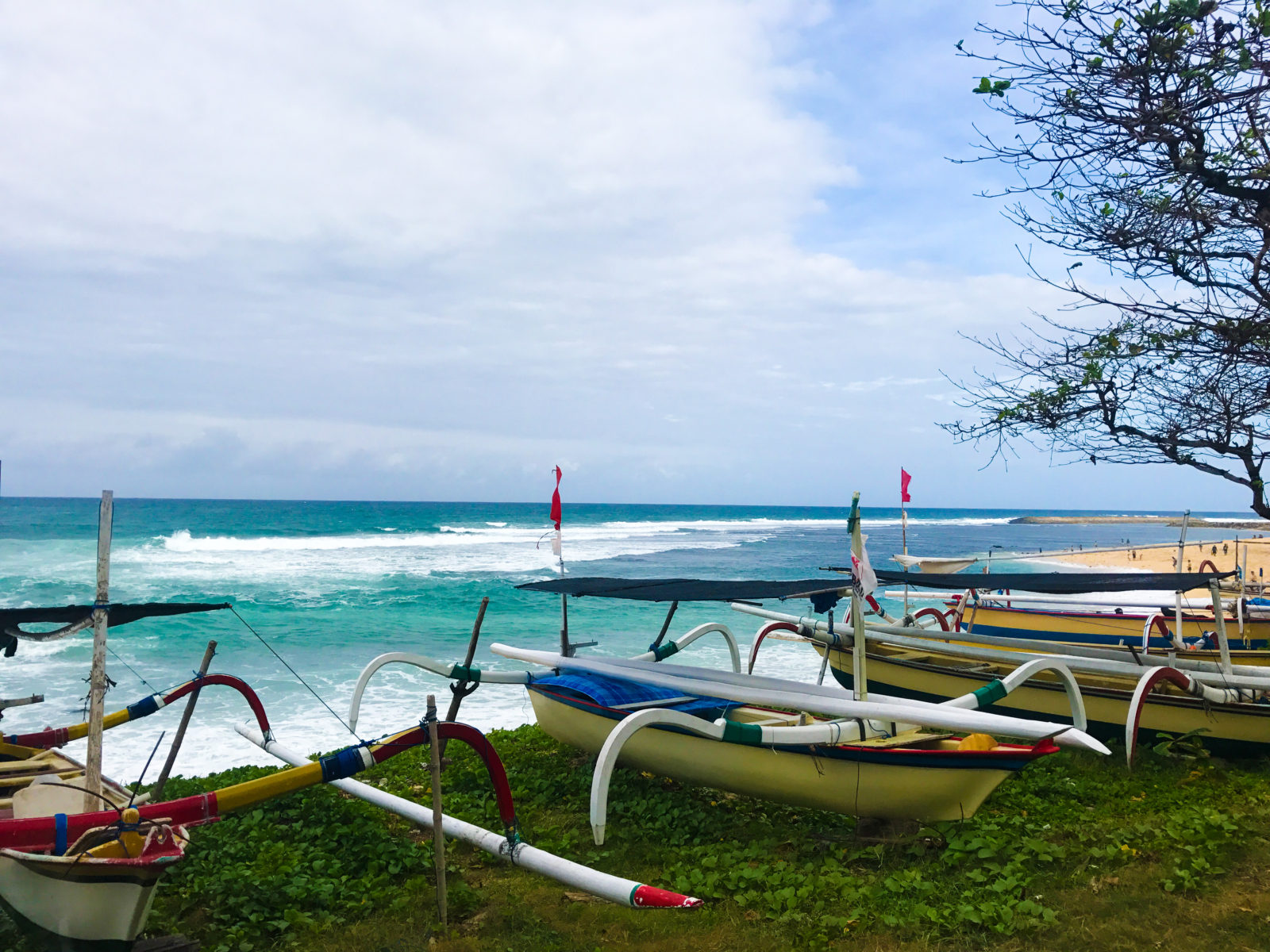 Another popular area for water sports is Nusa Dua. You can consider purchasing a water-sports package from a company (click here for details) that will pick you up from your hotel and take you to the Tanjung Benoa Beach (about 35 minutes away from Kuta) and you can spend a whole day enjoying several activities such as jet ski, banana boat, water skiing, snorkeling, donut ride, underwater sea walk and so much more. Most of the packages include lunch.
Alternatively: If you're looking for something more adventurous and unique but aren't a trained diver, one of the activities that I found extremely exciting and fascinating was the Bali Underwater Scooter. You can experience the underwater sea world on a scooter, that takes you up to 20m below the ocean surface. A simple functioning scooter that requires no license, no cumbersome gear and no experience whatsoever, this is an experience that is hard to find in most other places. The best activity is the one where you get to explore the underwater temple and statue of Buddha, off the coast of Nusa Ceningan island. For as less as $85, you will have a full day tour with pick-up from the hotel, ferry to the island and a 20-minute scooter ride exploring the stupas. A fantastic activity for a reasonable price!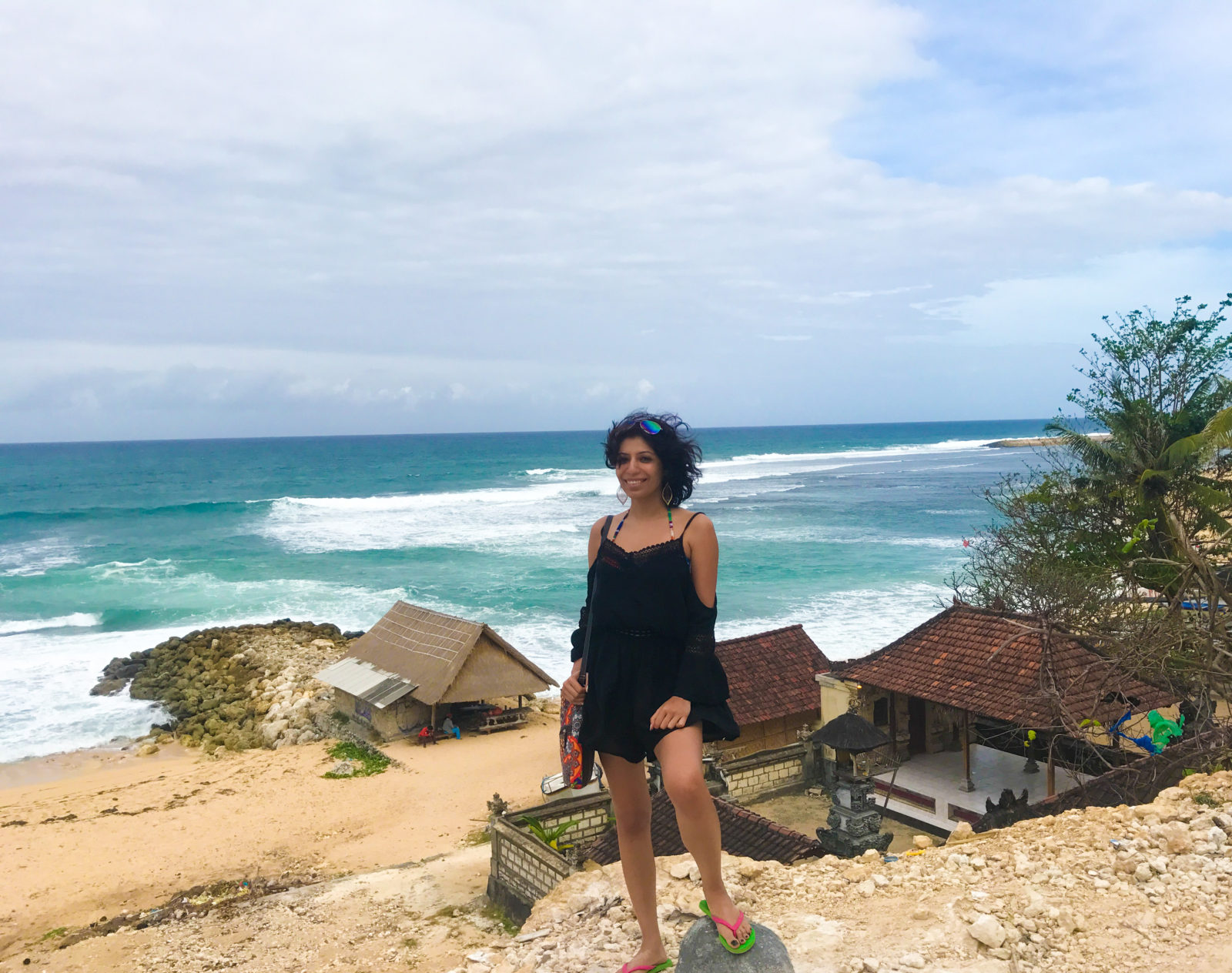 After a day of delighting in watersports, head to Tanah Lot for yet another incredible sunset. Situated 45 minutes away from Kuta, this is another one of my favourite temples in Bali. Whether you visit it during the day or for the sunset, you will be greeted by spectacular views of a temple situated on a rock, in the middle of the ocean. During the high tide, the temple is inaccessible yet a walk around it offers views that should not be missed. Some cafes located at an elevation (which get extremely crowded) overlooking the island temple are the perfect place to relax, with your camera poised to capture unmatched pictures. If you plan to catch the sunset here, make sure to keep enough time in hand, as the traffic while approaching the temple is really bad and you might just end up missing the sunset (like I did, unfortunately). If you do miss the sunset, do not be disappointed. A Kecak and Fire dance takes place right after the sunset and is an amazing artistic masterpiece offering an insight into Bali's lovely traditions, deeply rooted in culture.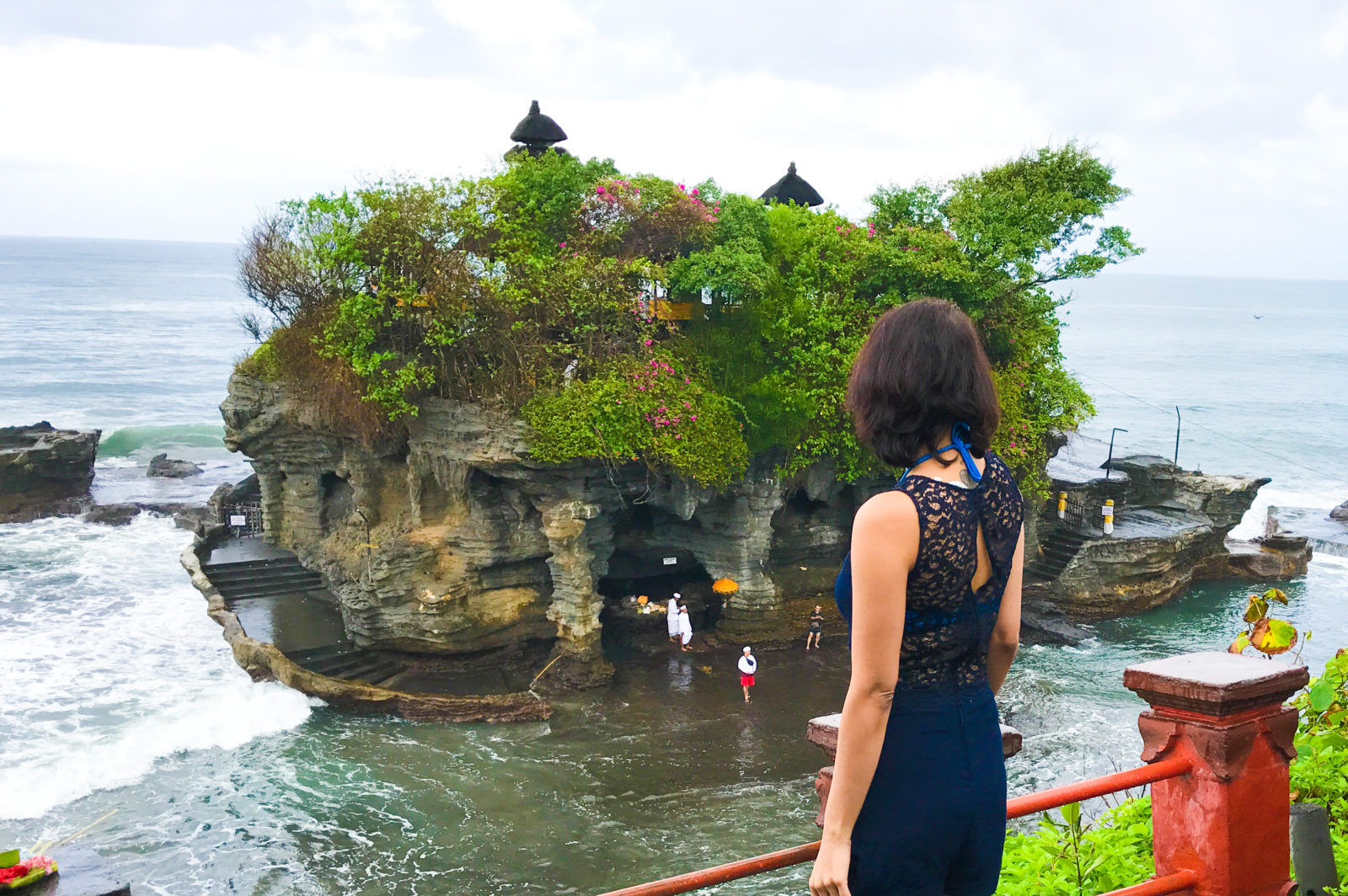 The nightlife of Kuta: If you still have some energy left, visit Kuta's busy and crowded streets where bars, restaurants, and pubs remain open until wee hours of the day and inexpensive street shopping (in contrast to Seminyak's boutique stores) will capture your interest.
Day 4: Ubud
Yet another important part of any Bali itinerary, although Ubud can be covered as a day-trip from Bali's main centre, I strongly recommend you to spend a night in Ubud. Not only is it a contrast in landscape (lush green forests and rice terraces), it is also a good base to explore a few other amazing places such as Ulun Danu Beratan, a lake temple, and Mt Batur, an active volcano, both of which are located closer to Ubud than Kuta or Seminyak. This will also give you an opportunity to cover more ground in Ubud and in a relaxed way, instead of rushing as you would have to do if you cover it on a day trip.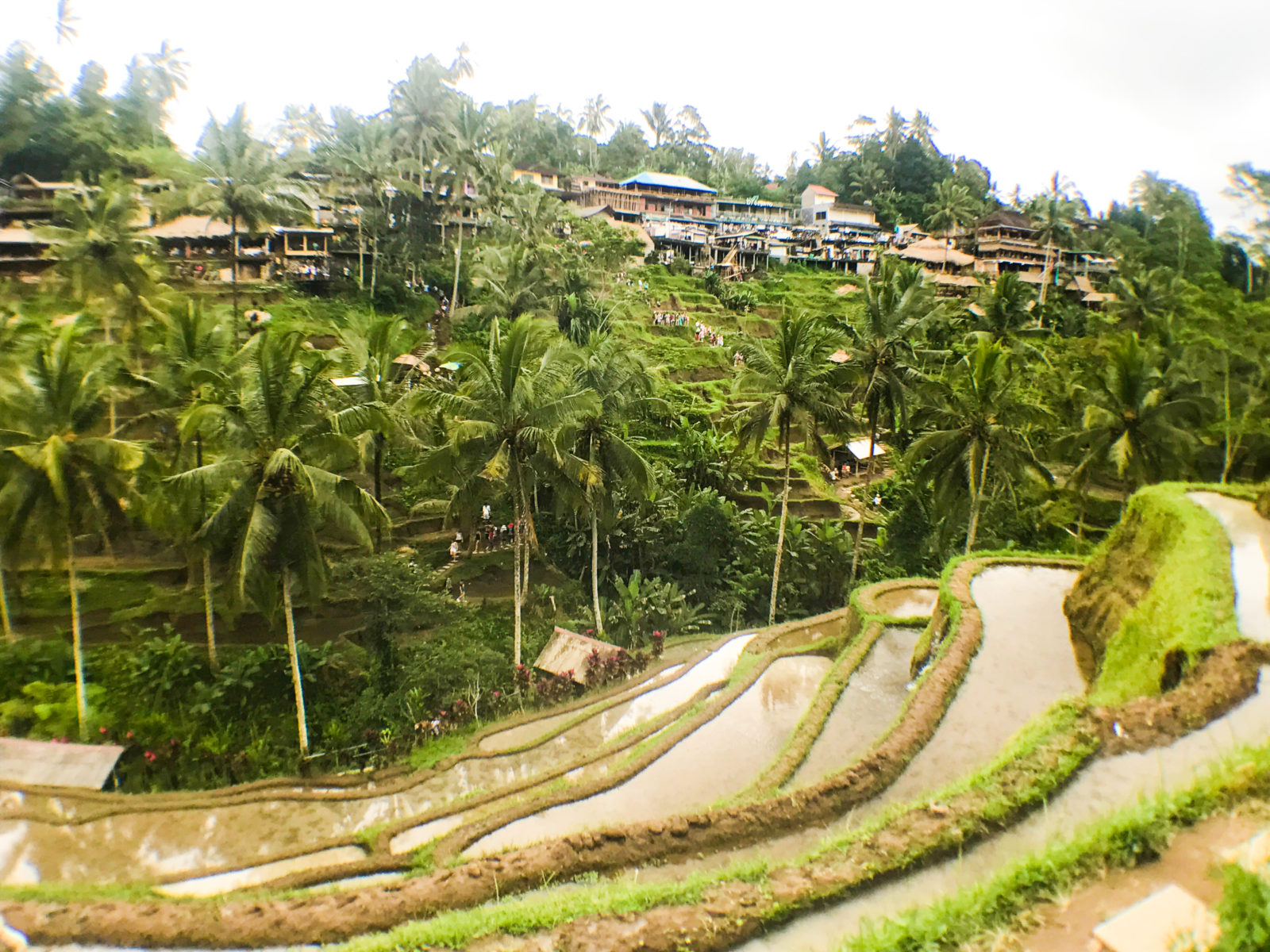 Read my detailed post on What to do on a Day Trip in Ubud, Bali.
Day 5: Ulun Danu Beratan / Mt Batur
If you're a hiking enthusiast, you might want to do include a sunrise hike on Mt Batur in your Bali itinerary. The trek itself is for 2-hours and for the moderately fit. Click here to read more. This trek is known to offer some of the most spectacular sunrise views you'll see. You'll have to, however, be prepared to start very early in the day (around 2 am from your hotel) to be able to get to the summit in time.
Alternatively, you can explore the magnificent lake temple Ulun Danu Beratan, a 2-hour drive from Ubud. Yet another temple which is popular for catching the sunrise, the temple is equally beautiful even during other times of the day. A light blanket of fog usually descends upon it during the later hours, adding to the serenity of the place, with the mountains in the backdrop. The lovely pink flowers, the calm waters of the lake and the towering stupa-like ceiling of the temple make for a fantastic picture and the place is an Instagrammers dream come true!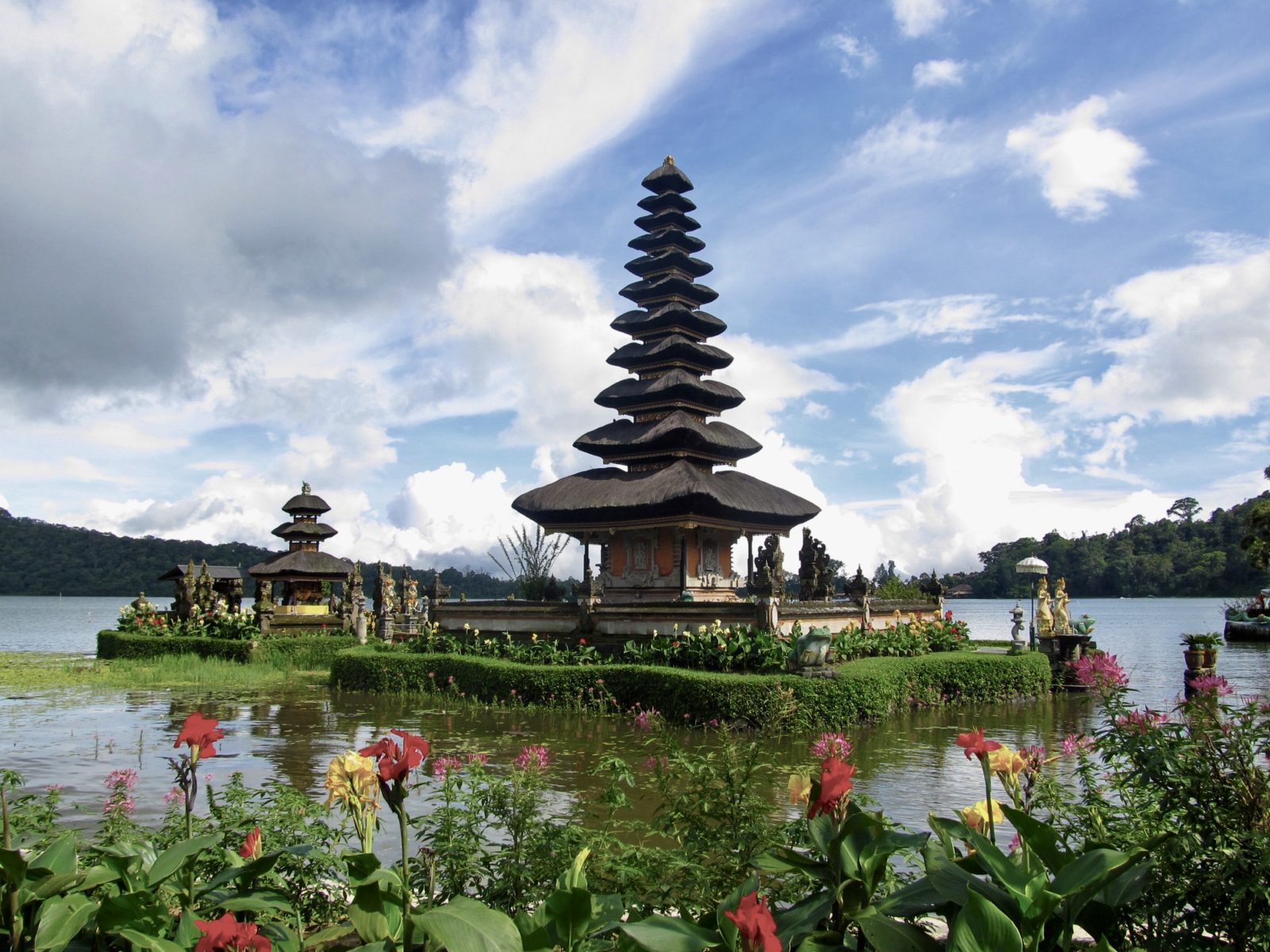 Whichever activity you decide to do today (or simply spend some more time in the peaceful surrounds of green Ubud), you can head back to Bali in the evening or if you plan to visit Gili Islands the next day, you may spend another night in Ubud as the ferry to Gili Islands departs from Padang Bai, which is yet again closer to Ubud than to mainland Bali.
Day 6 & 7: Gili Islands
Your Bali itinerary must include a trip to one of the Gili Islands. There are 3 islands to choose from – Gili Trawangan, Gili Air and Gili Meno. Click here to read on how to choose your Gili Island.
As a solo traveller, I decided to visit Gili Trawangan. Prepare to relax and soak up some sun on this beautiful island.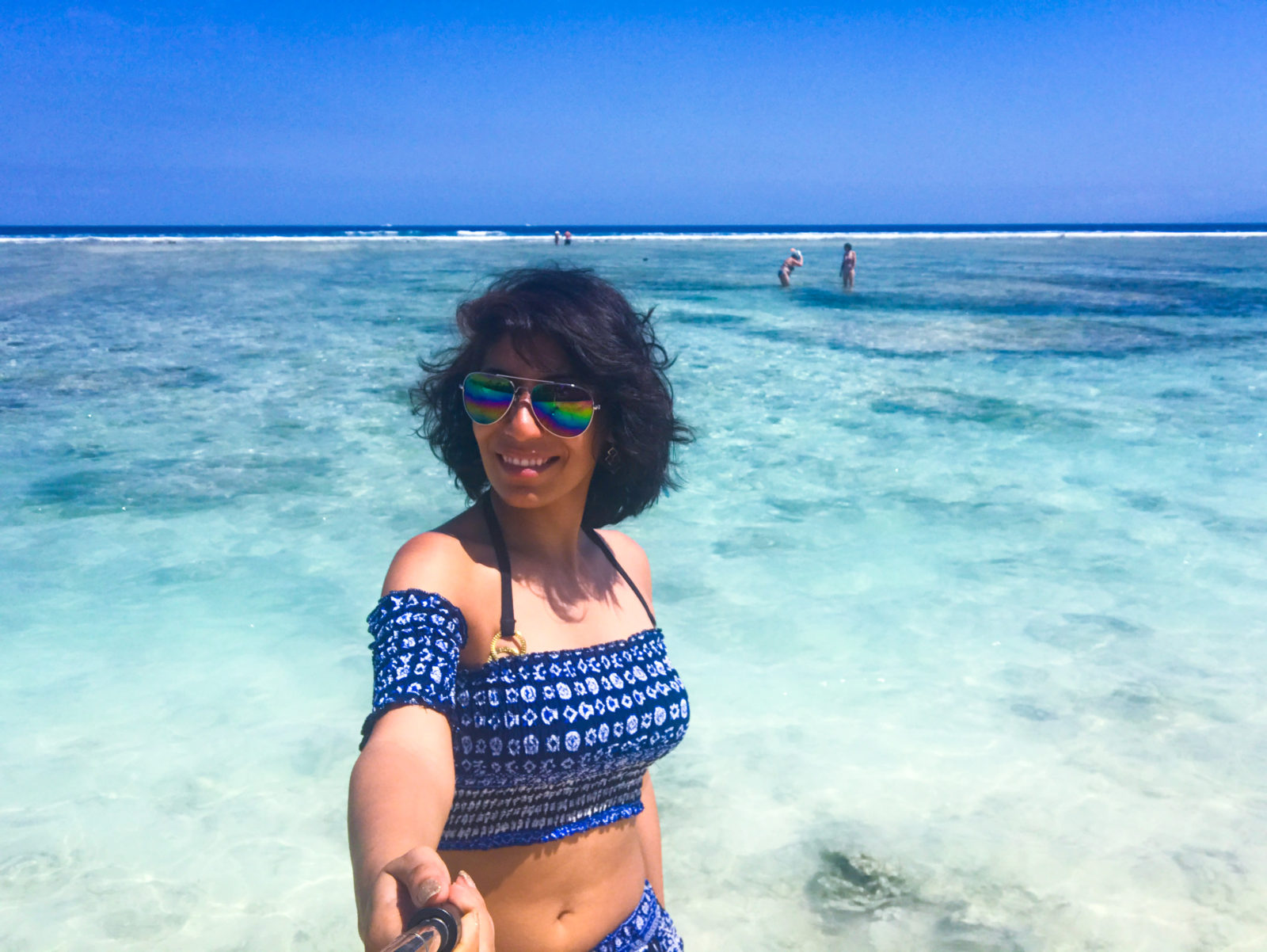 Read my detailed post on A visit to Gili Trawangan from Bali.
---
Additional Tips & Suggestions:
-          I would advise you to keep a buffer between the day you're flying out of Bali and the day you return from Gili Islands to the mainland. The reason being- most ferries do not follow the time as per the advised scheduled and there are unprecedented delays.
-          For buying souvenirs (especially clothes, fragrant soaps and essential oils) although you will find several shops and street markets, one of the best in terms of the collection and prices is Agung Bali (near Kuta).
-          GO-JEK is a fantastic app for calling a scooter or car taxi (apart from other functions such as groceries and food delivery). Not only is it efficient and convenient, it is also cheaper than the taxis available on the road. It is Indonesia's 'Uber'.
---
Suggestions for an extended Bali itinerary:
If you have more time in Bali, consider exploring Lombok and Nusa Penida.
Lombok: A magnet for trekkers and adventurers, Lombok is home to Indonesia's second highest volcano - Gunung Rinjani. The rugged, mountainous landscape offer plenty of meandering trekking trails through lush forests and bucolic scenes, where as the southern coast is a surfers' paradise.
Nusa Penida: I regret not including this hidden gem in my Bali itinerary. Secluded beaches, jungles, waterfalls and lush greenery are not enough to define this gorgeous island, which is not too far from Bali's mainland and easy to get to by ferries from Sanur, with journeys lasting less than an hour!
Got more time in Indonesia? Click here to read where to travel in 60 days, on a budget.