I must confess, the reason why Gili Islands featured in my itinerary was because of Instagram! A couple of years ago, I saw someone's picture on a swing, in the middle of the water, and I knew I wanted to go there. A bit of research and turns out, the beaches are gorgeous, the vibe is amazing and it seems like the perfect place for a vacation. Why did I choose Gili Trawangan specifically? I'll tell you that in a bit.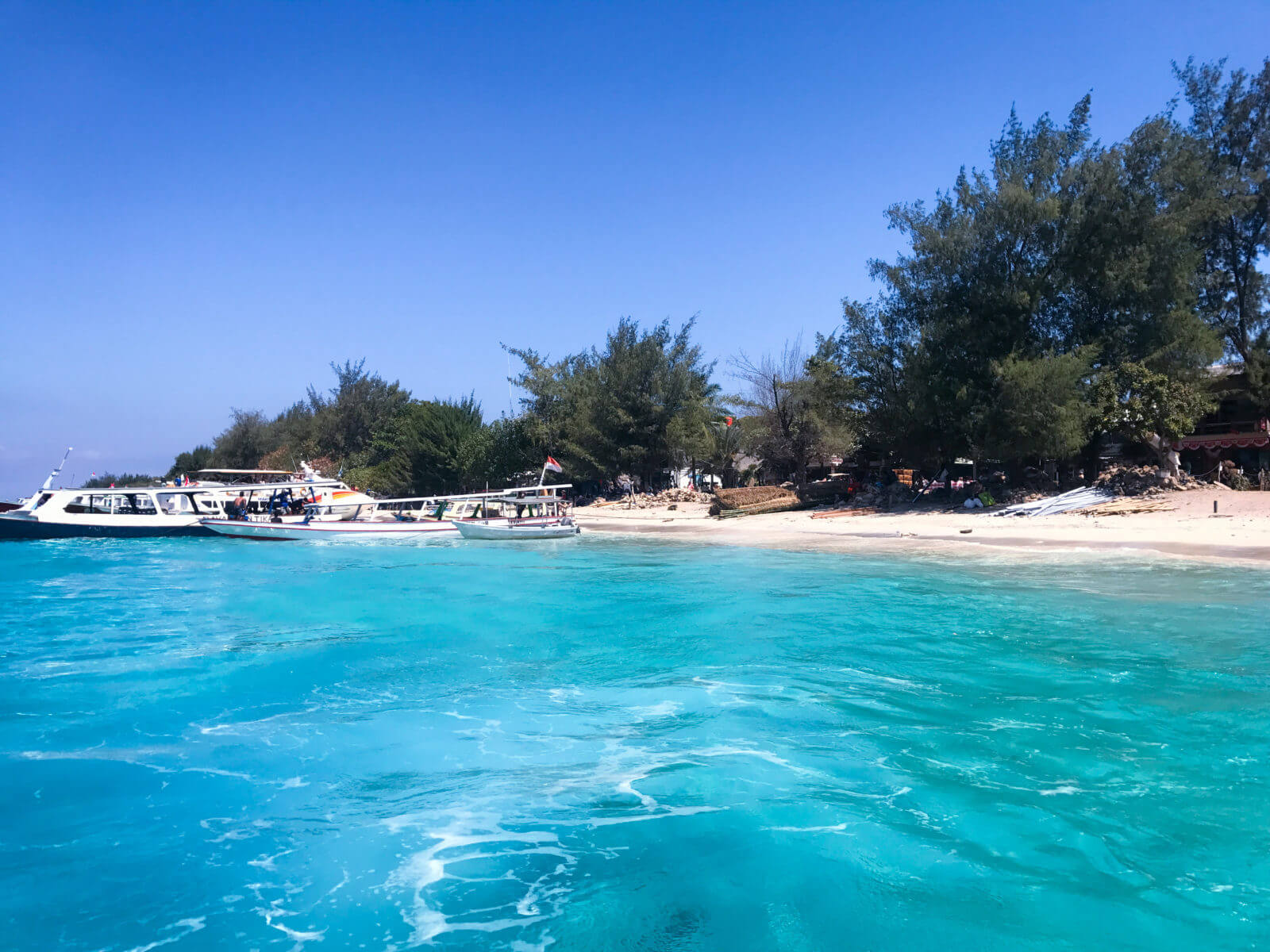 There are three Gili Islands – Gili Air, Gili Trawangan and Gili Meno. In my research, I read a lot of articles about how Gili Air had all these amazing resorts, a very laid-back atmosphere and a certain romance about it, making it the top choice for honeymooners. Since I was on a solo trip, this ruled out Gili Air immediately (who wants to be alone in between all the cooing lovers, am I right?). On the other hand, Gili Trawangan seemed to be a party island, with great nightlife, amazing sunsets and a happening crowd. Gili Meno, as I read, was in between the two, slightly remote making it ideal for couples but also having cafes, beach grills, lazy hammocks and beautiful beaches.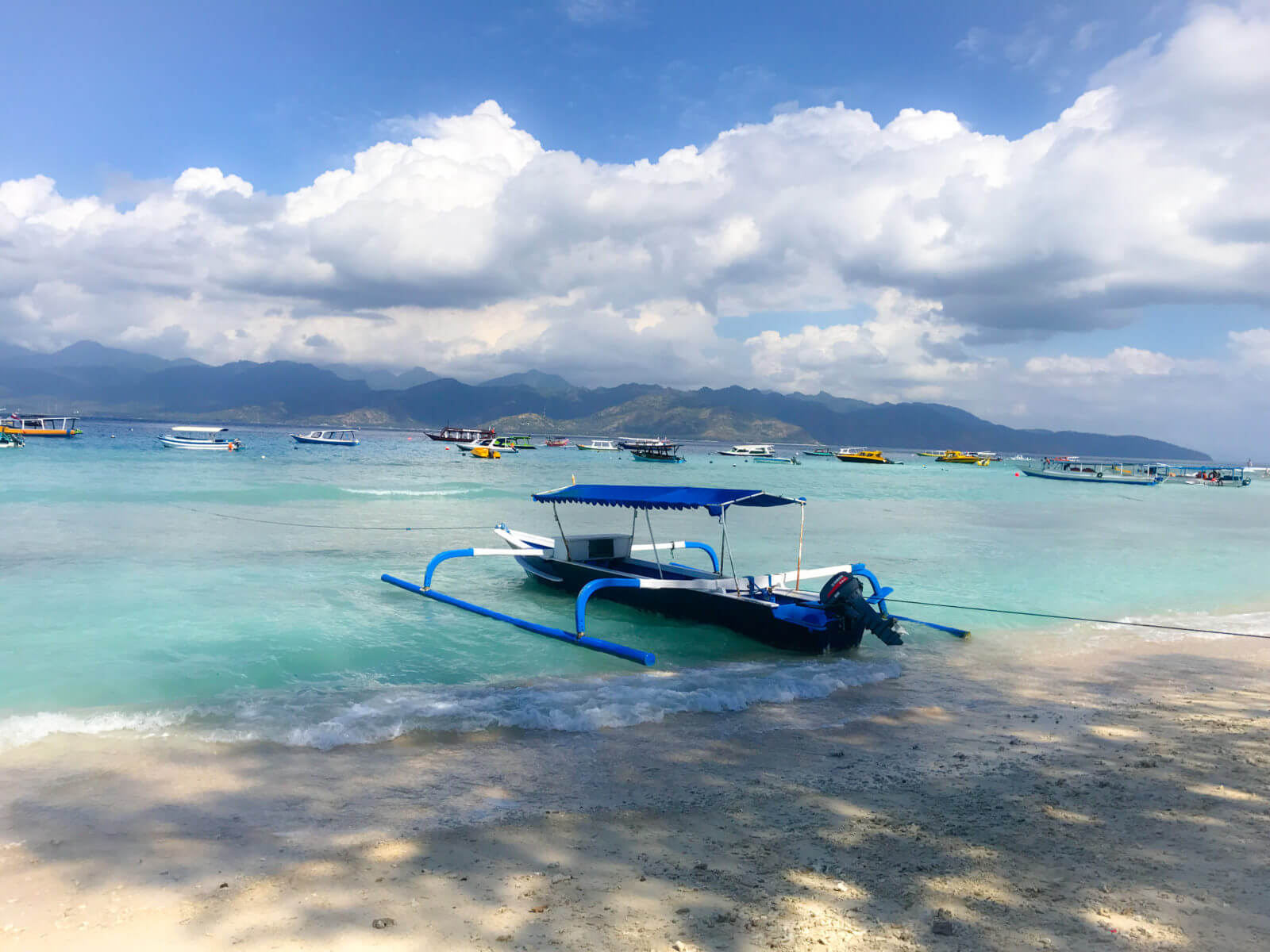 The winner – Gili Trawangan! I was alone, wanted to enjoy the good nightlife, go for full-moon parties and of course, the swings I had once seen on Instagram were on Gili T, giving it a clear advantage over the others. Thus, began my expedition, to fit in a trip to the island in an already packed 7-day itinerary for Bali. How was the experience? – well, mixed!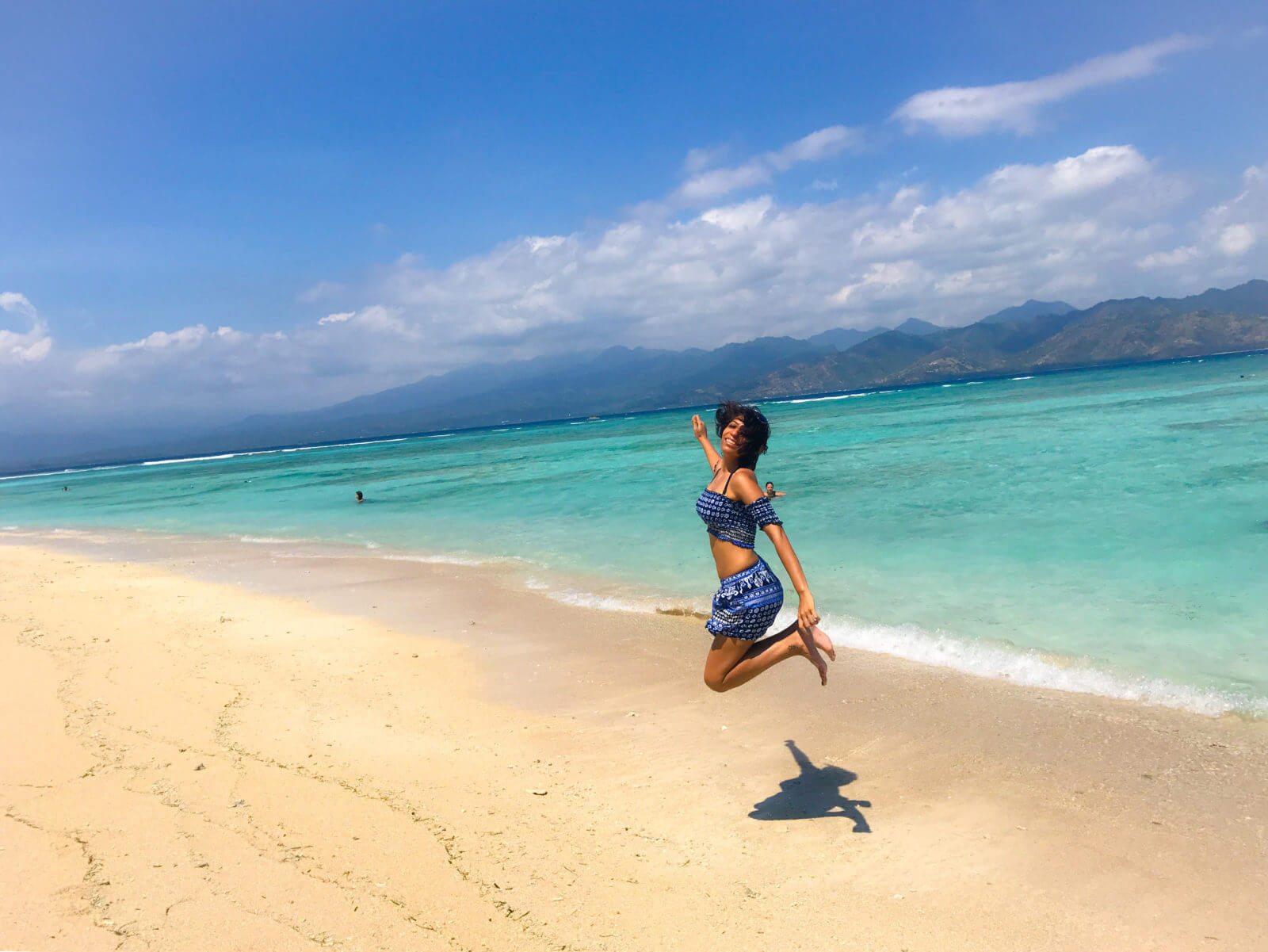 Click here to read 10 things I wish I knew BEFORE travelling to Bali
Gili Trawangan was gorgeous! Exactly like it seems in the pictures – breathtaking green waters, white sandy beaches, mouthwatering seafood, cafes and restaurants playing live music, hammocks, bean bags, refreshing cocktails, happy hours during sunset, little wooden huts to stay in, all-day parties, bicycles or horse carts to explore the entire island, street shopping, and a vacation-feel, a place that seems so far away from 'home', so relaxing that you cannot do anything but have fun!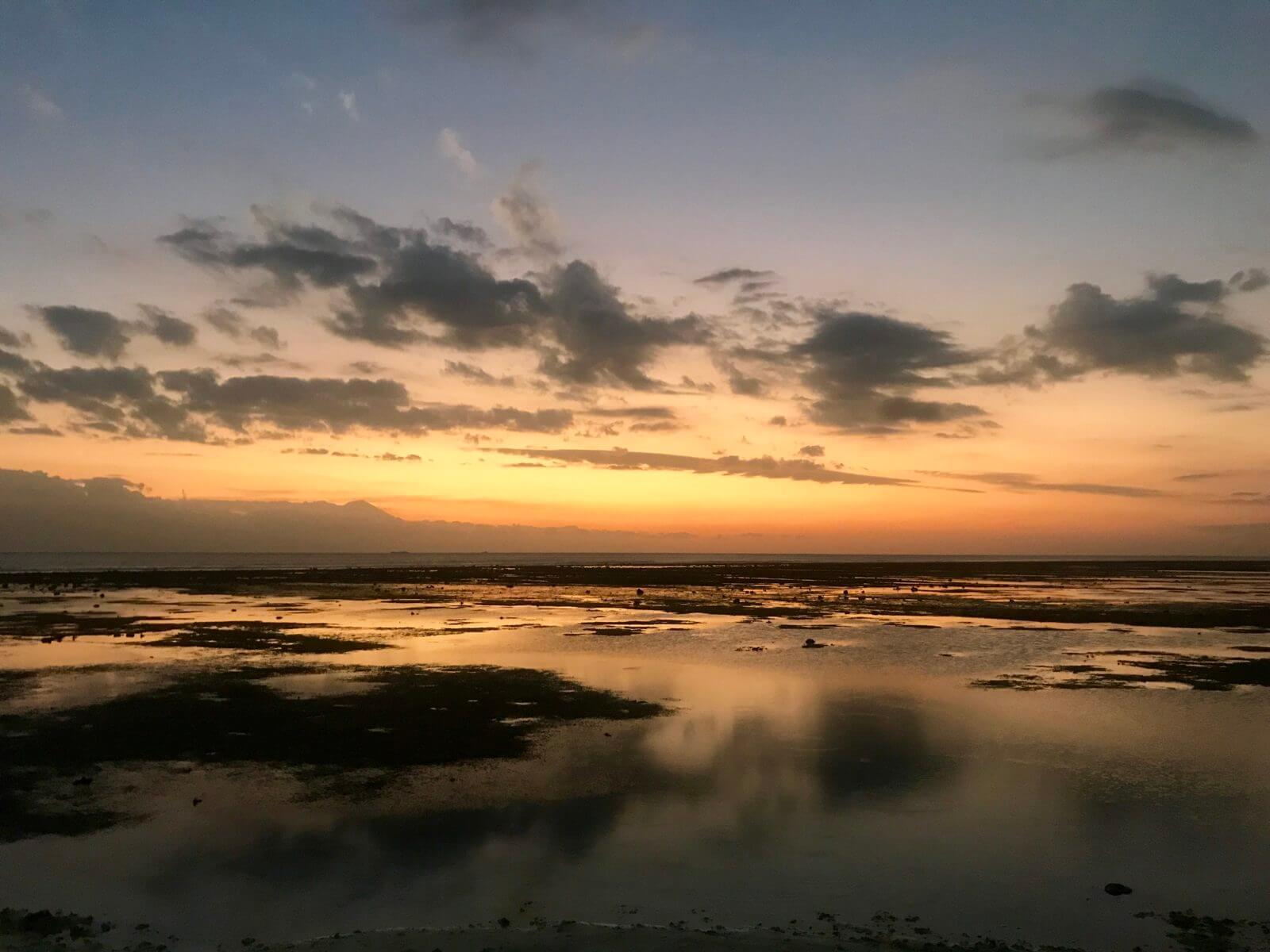 The painful part was getting to the island. My research pulled up a lot of ferry companies, and I chose Samaya One (bad decision!). All ferries depart from Padang Bai, which is about 1.5 – 2 hours from the centre of Bali (Kuta or Seminyak). When you book your trip, the ferry company arranges for a shuttle pick up from your hotel to take you to Padang Bai. The journey is long and slow – traffic in Bali is bad and the roads are narrow. Once you arrive at Padang Bai, you've to queue up to collect your 'boarding passes' and then wait for boarding the ferry.
Our ferry was scheduled to depart at 10 am but I was in a queue (under the sweltering summer sun) for almost 2 hours, with no information being provided whatsoever about the departure of our ferry. There was utter chaos, vendors were selling fruit and water at ridiculously high prices, looking at the desperately thirsty, hungry and waiting crowd of people. In the meanwhile, some private company ferries did depart but we waited for a long time for ours, Samaya One.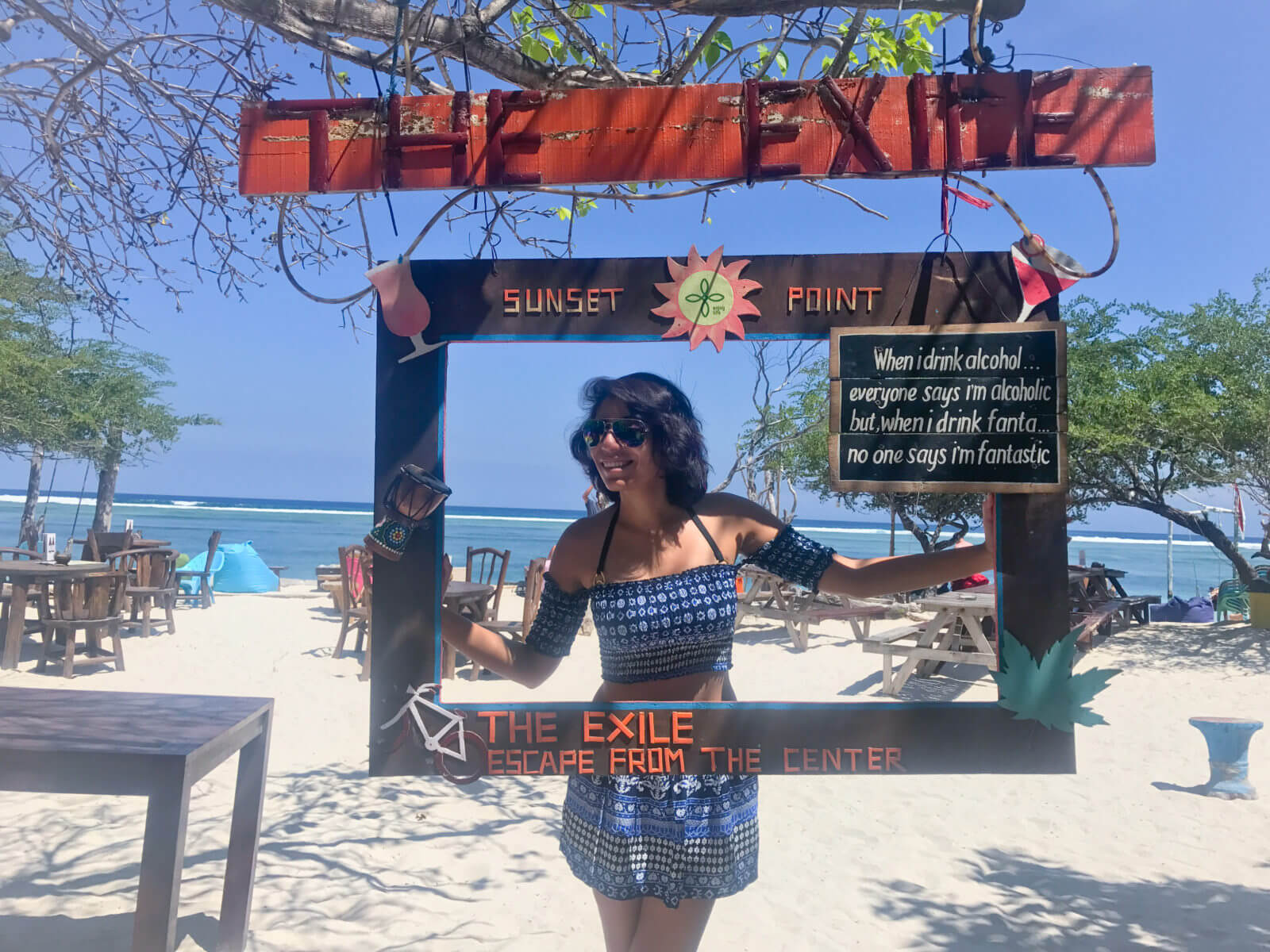 Click here to read The perfect 1-week Bali itinerary
Finally, at 12 pm (yes, 2 hours late, and without any explanation as to why), we boarded our ferry for what was meant to be a 90-minute journey. However, we only arrived at Gili Trawangan at 3.30 pm, again, without any explanation as to why the trip took double the amount of time. Having left my hotel in Bali at 7.30 am, after 8 hours, you can imagine how irritable I would have been. Thankfully, the picturesque waters and the beaches, the call of the hammocks and swings, calmed me down and I immediately dropped my bags off at the hotel and headed to the beach. A cooling Mojito was just what I needed!
---
I spent 48 hours on the island and here are a few things I recommend you keep in mind for your visit:
DO:
- Keep at least 2 days for the island
- Rent a bicycle to explore, the island is not very big; you can go from one end to the other in a span of 2 hours
- Rent a horse carriage if you have luggage and the hotel is not right next to the ferry terminal; there are no proper roads and dragging your suitcases on that uneven road can be painful
- Keep a buffer in your travelling time (for example: do not schedule your flight from the airport on the same day as arrival back from the island)
- Stay in The Exile, a very cute beachside hotel with a lovely bar on the beach, with bean bags and a swing, right in the middle of the water
- Remember that there are 4 swings in a row, not just one, and you can get superb sunset pictures at any one of them (The Exile, Pandawa Beach, Ombak Sunset, Malibu)
- Visit the south & east side of the island after sunset, to make the most of the nightlife
- Go for a full-moon party (if there's one)
- Explore Gili's underwater paradise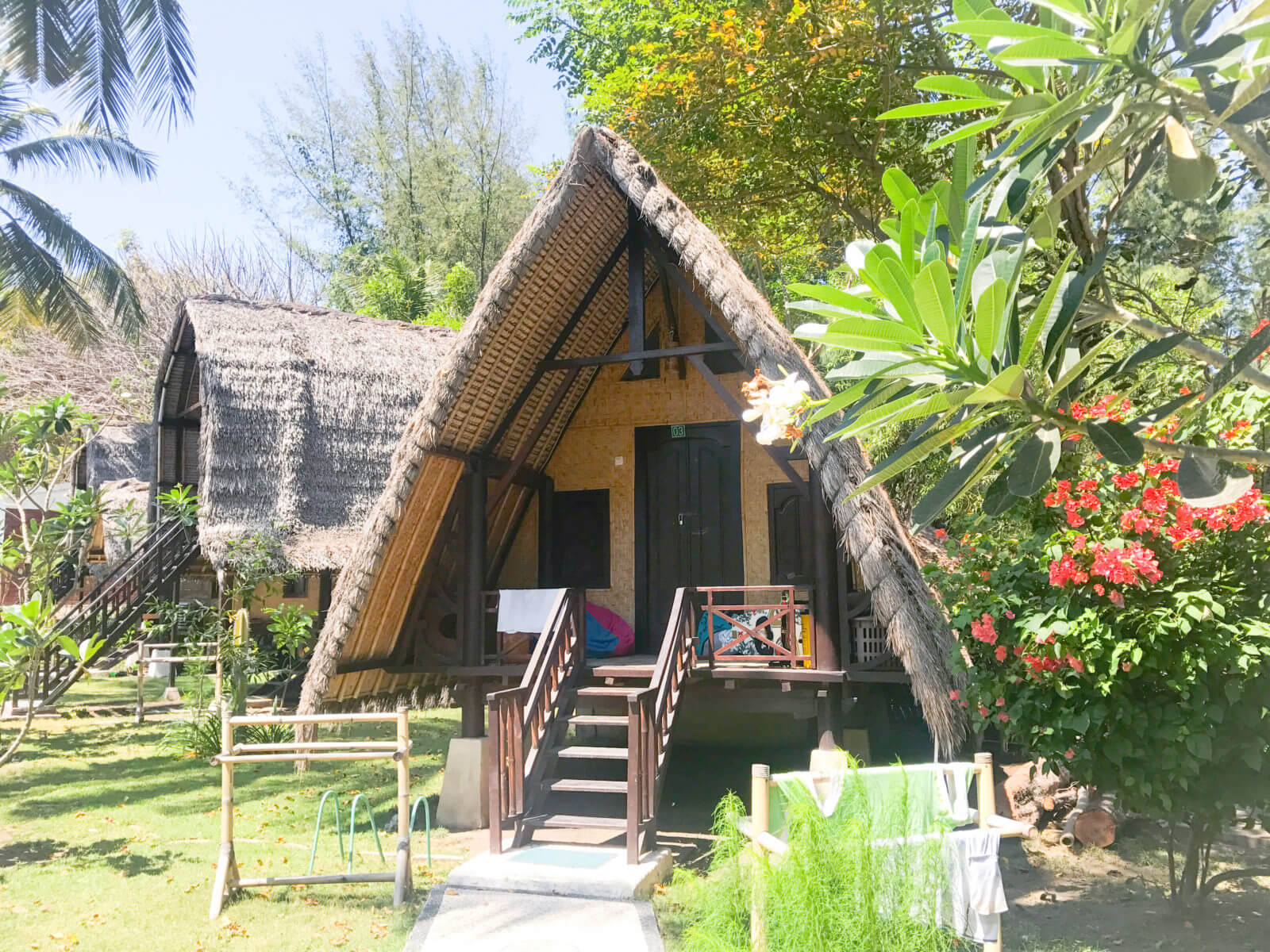 DO NOT:
- Use SAMAYA ONE ferries, they're extremely inefficient and unprofessional
- Carry large luggage; try to take backpacks which are easier to store on the ferry as well as carry around while on the island
-Forget that there's a queue to get the perfect sunset picture on the hammock/swing, so make sure you're there in time or you'll miss the sunset
- Forget to eat before 11 pm because although parties and DJ music goes on until 2 am, kitchens usually close earlier
- Live too close to the mosque (there's only on the island) or you'll be woken up by the call for prayers at 5 am
-Forget that although mushrooms are easily available, it is illegal and you're taking a risk upon yourself if you accept to buying and trying them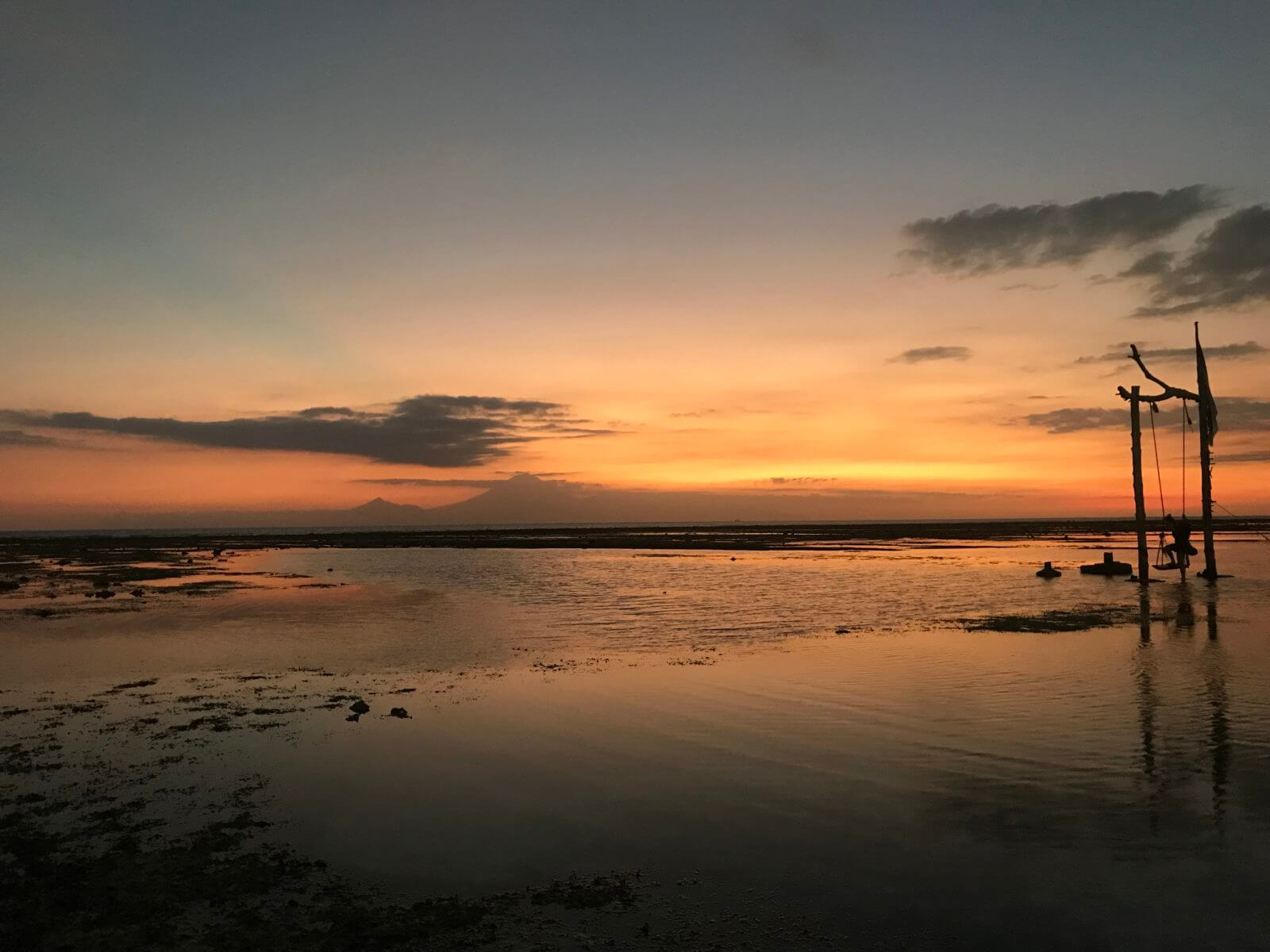 All in all, despite the horrible transit journey, the experience was amazing and Gili Trawangan lived up to its reputation of offering everything a perfect vacation destination should. A trip to Bali would be incomplete without a visit to at least one of the Gilis.